February is the month of LOVE! With Valentine's Day right around the corner, Cupid is extra busy. Since we will be enjoying Valentine's Day with the kids and extended family, I decided to surprise my hubby with a romantic dinner a bit early. For the record, I have an amazing husband, and I wanted to show him just how special he is to me.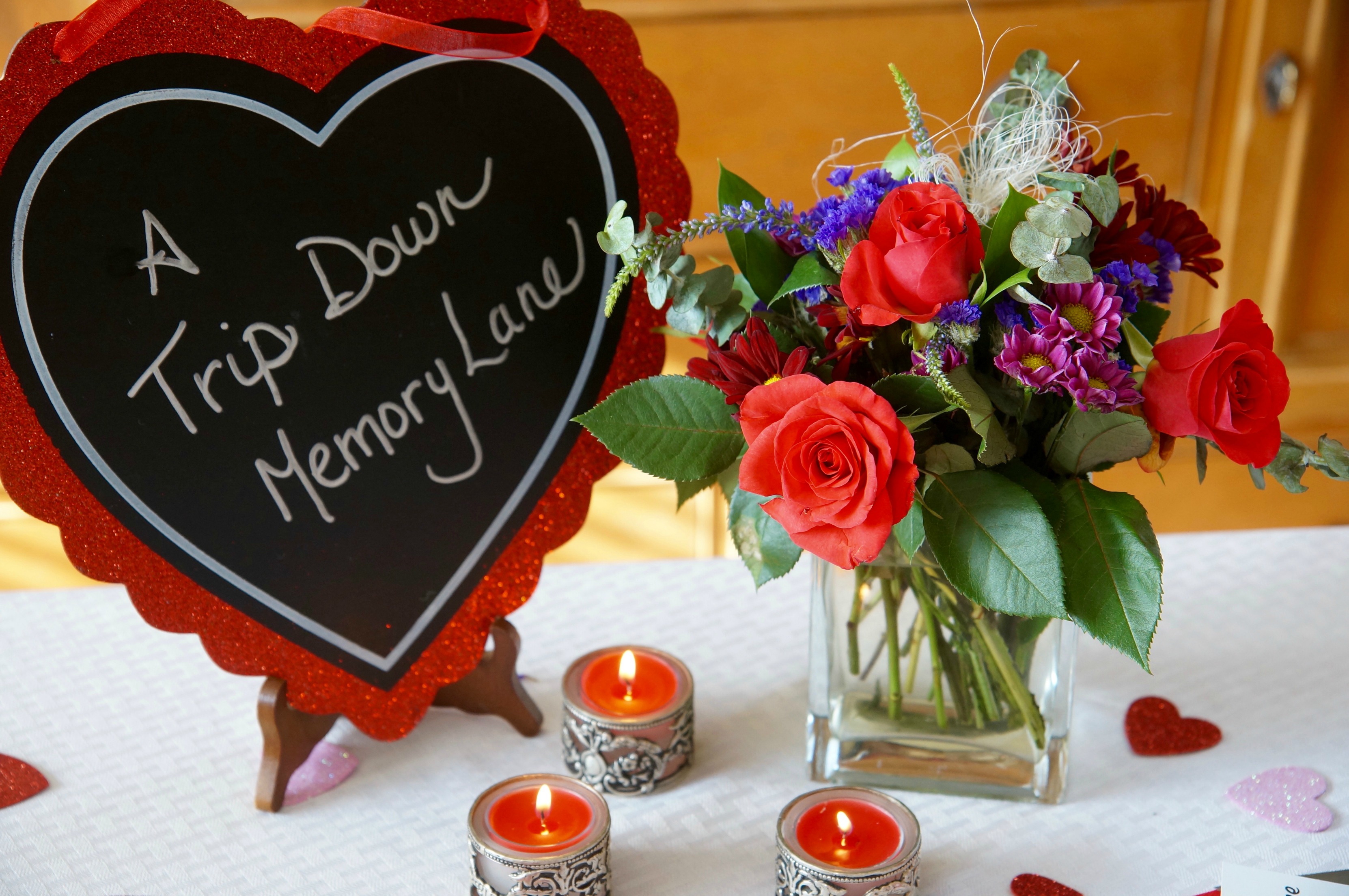 I checked the calendar, and when I saw that we had a kid-free Friday night with nothing scheduled, I knew I could pull it off! I quickly sent Gavin an Evite. I decided to Make A Date with Evite! I didn't want to give away any clues as to what exactly I was planning, but I needed him to save the date. Evite had LOTS of choices.
One thing to know about my husband is that he is not always good about checking his email – I was wondering how long it would take him to find my message sitting in his inbox. Well, to my pleasant surprise he responded within an hour with a resounding, "Yes! I Can't wait." The kiss covered Evite had him anticipating a romantic dinner date without me saying a word.
And the plan?
I planned a Throw-Back Dinner! I decided that we would take a trip down memory lane, and I recreated the first dinner that Gavin made for me when we were dating. You may have read my husband's post about how we met in: How I Met Your Stepmother . That Christmas party that he talked about? That was not intended to be a date. In fact we drove to the party with three other people just so it would be clear to him that I was not inviting him to the party as a date. Funny, how things work out.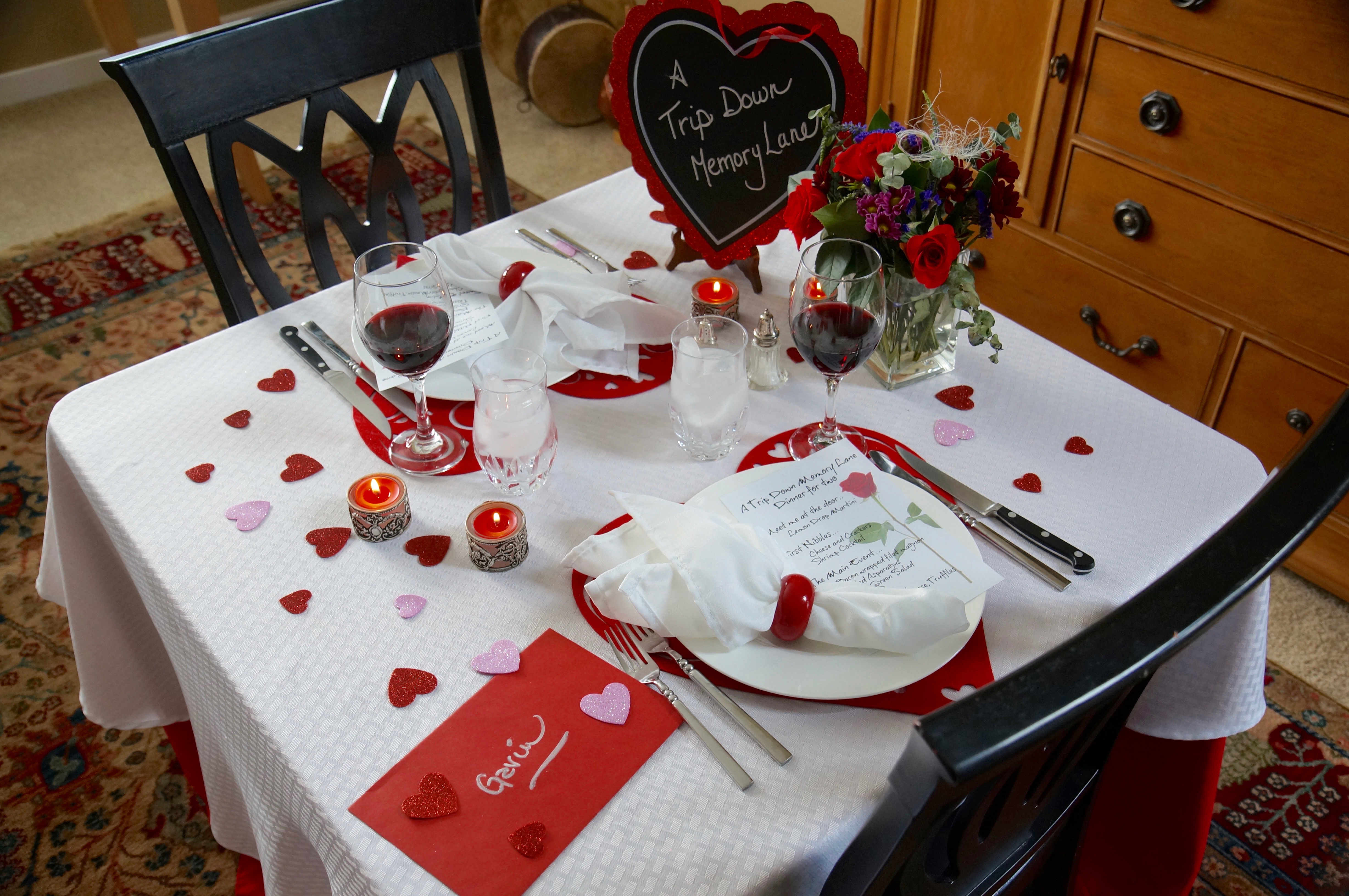 But after that Christmas party, Gavin invited me to his home for dinner.
Without a doubt – inviting me to dinner – well, that was a date. I said, "Yes."
I was most definitely nervous when I knocked on his front door. He must have anticipated my jitters because after an awkward quick kiss, Gavin handed me a delicious and greatly appreciated Lemon Drop Martini. The icy-cold, sugar-rimmed, tart libation was just what I needed.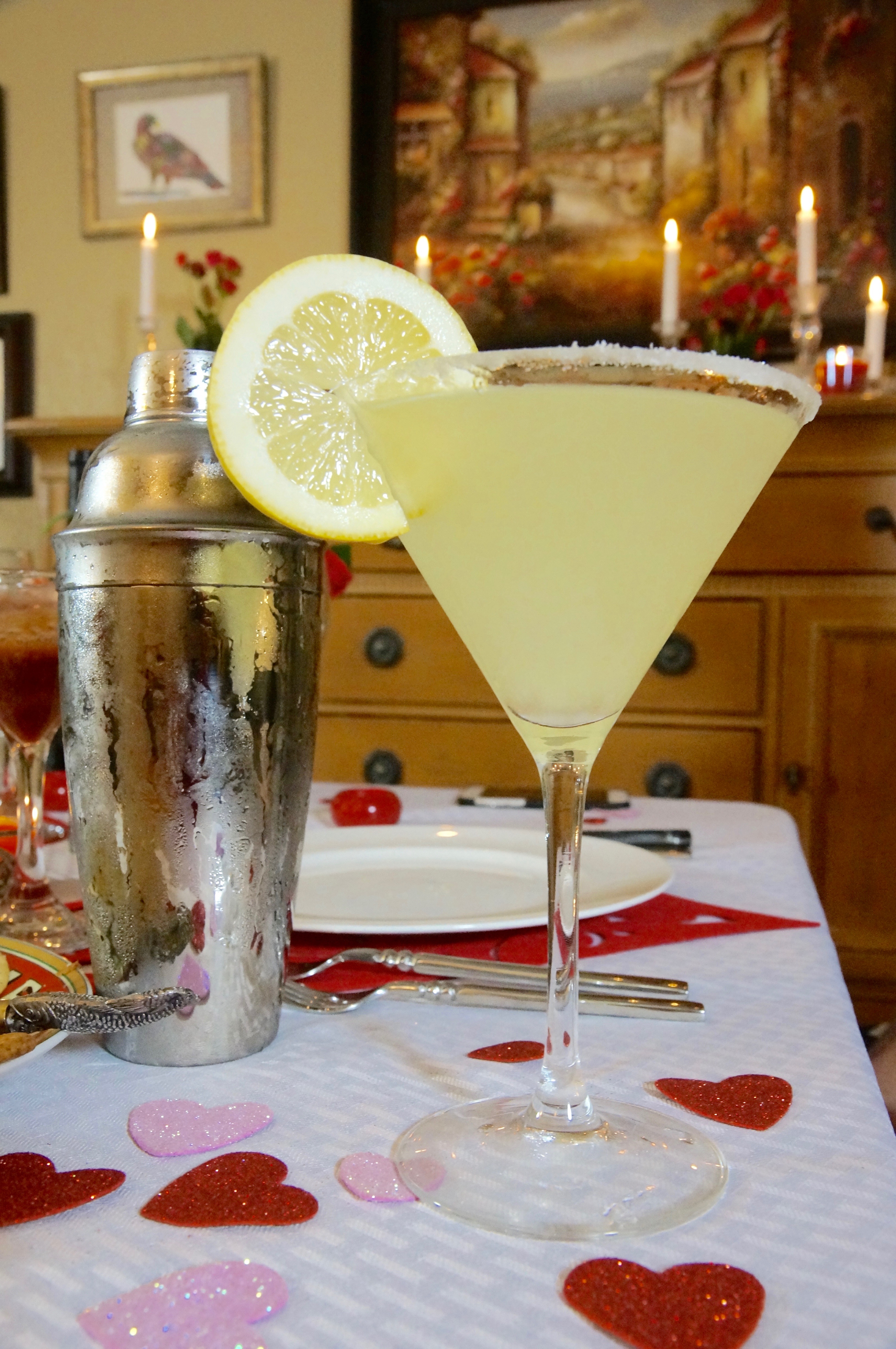 I then followed him into the living room where he had appetizers laid out on the cocktail table.  As if the Lemon Drop Martini wasn't perfect enough, the martini glasses filled with cocktail sauce and jumbo shrimp were impressive!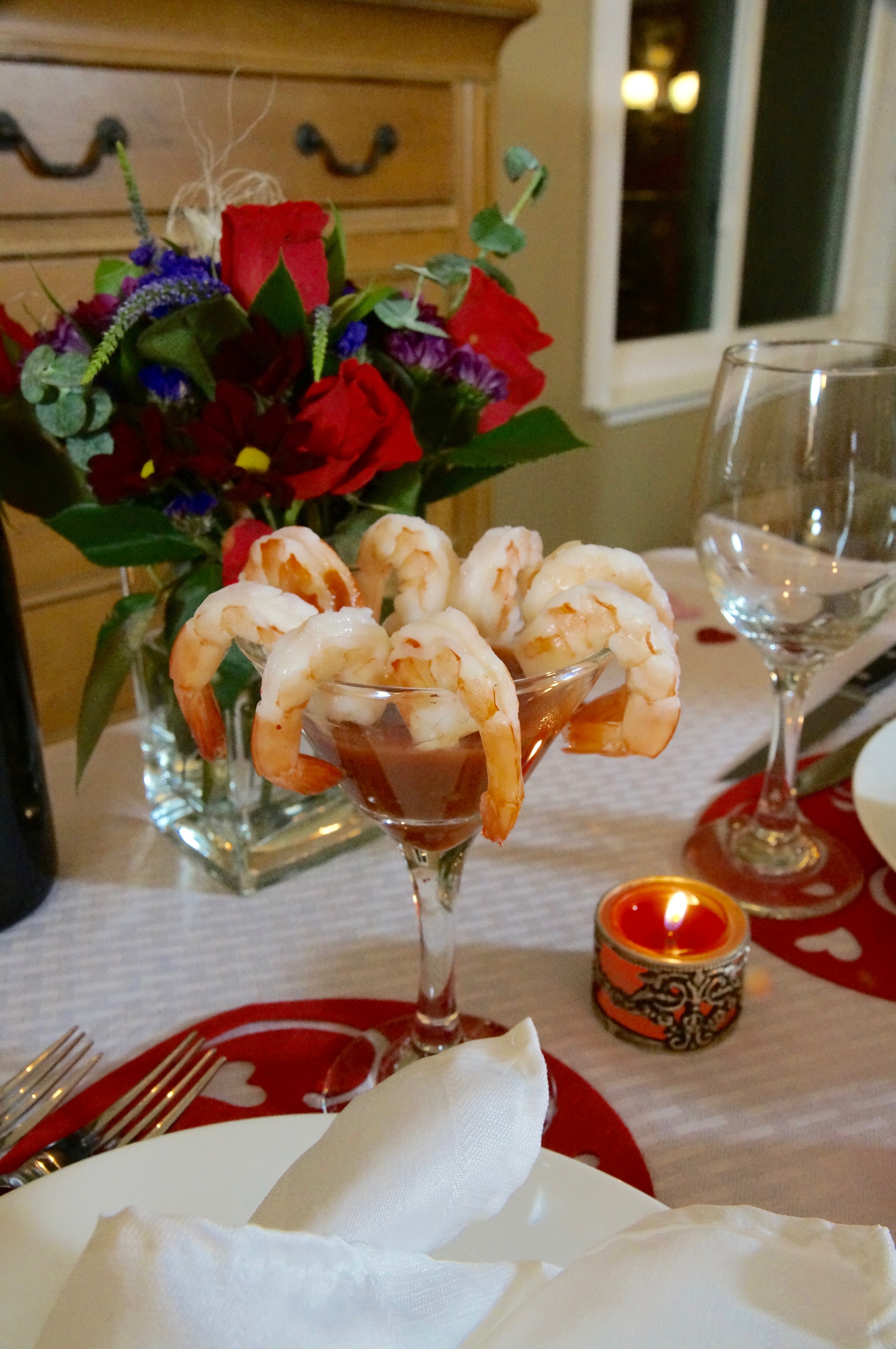 As was the cheese and crackers. Gavin had thought of everything.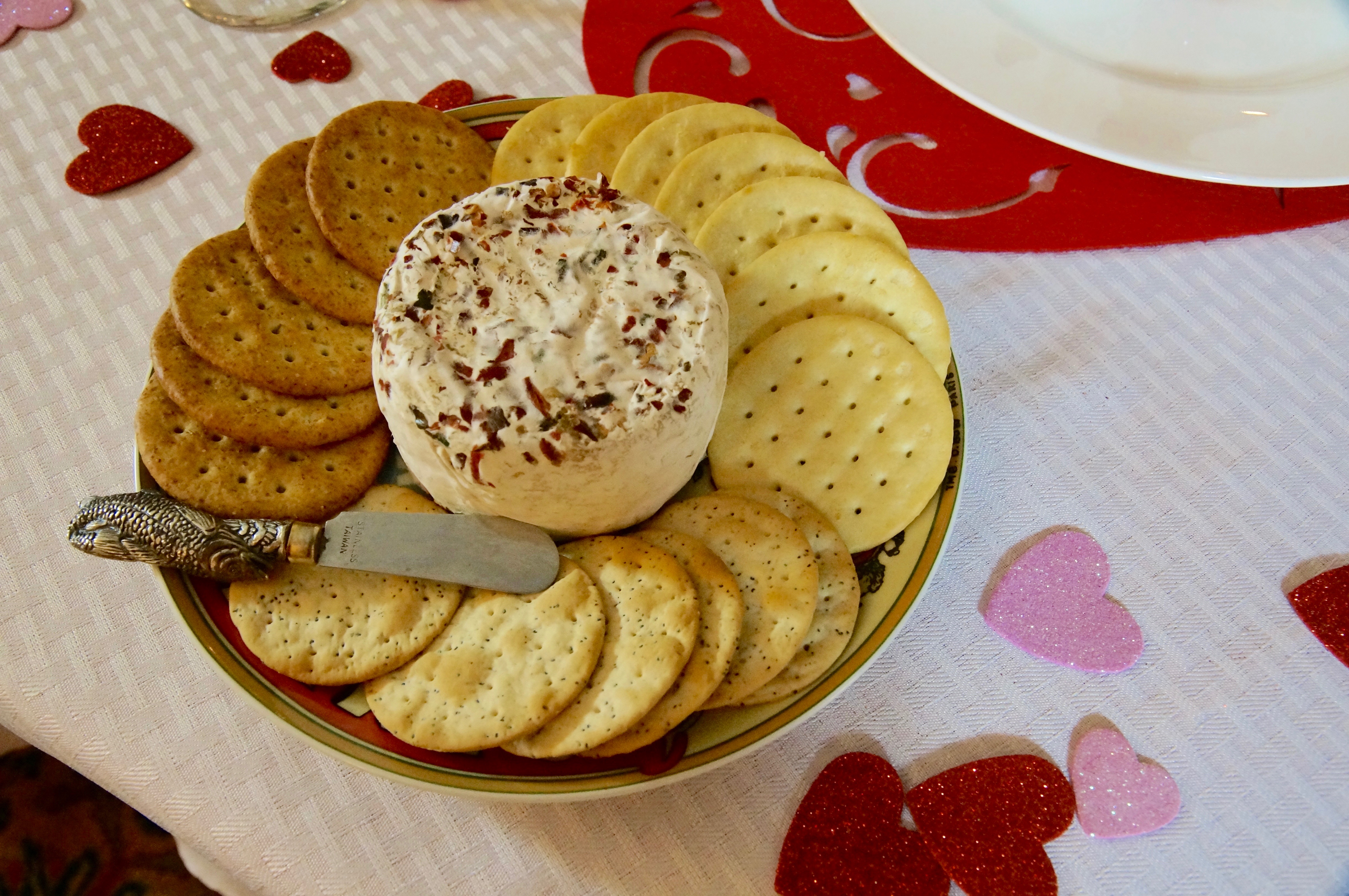 I was being wooed by an incredible man with excellent culinary skills. And – it was working. The entree, yet even more spectacular, was bacon wrapped filet mignon, grilled asparagus, and salad.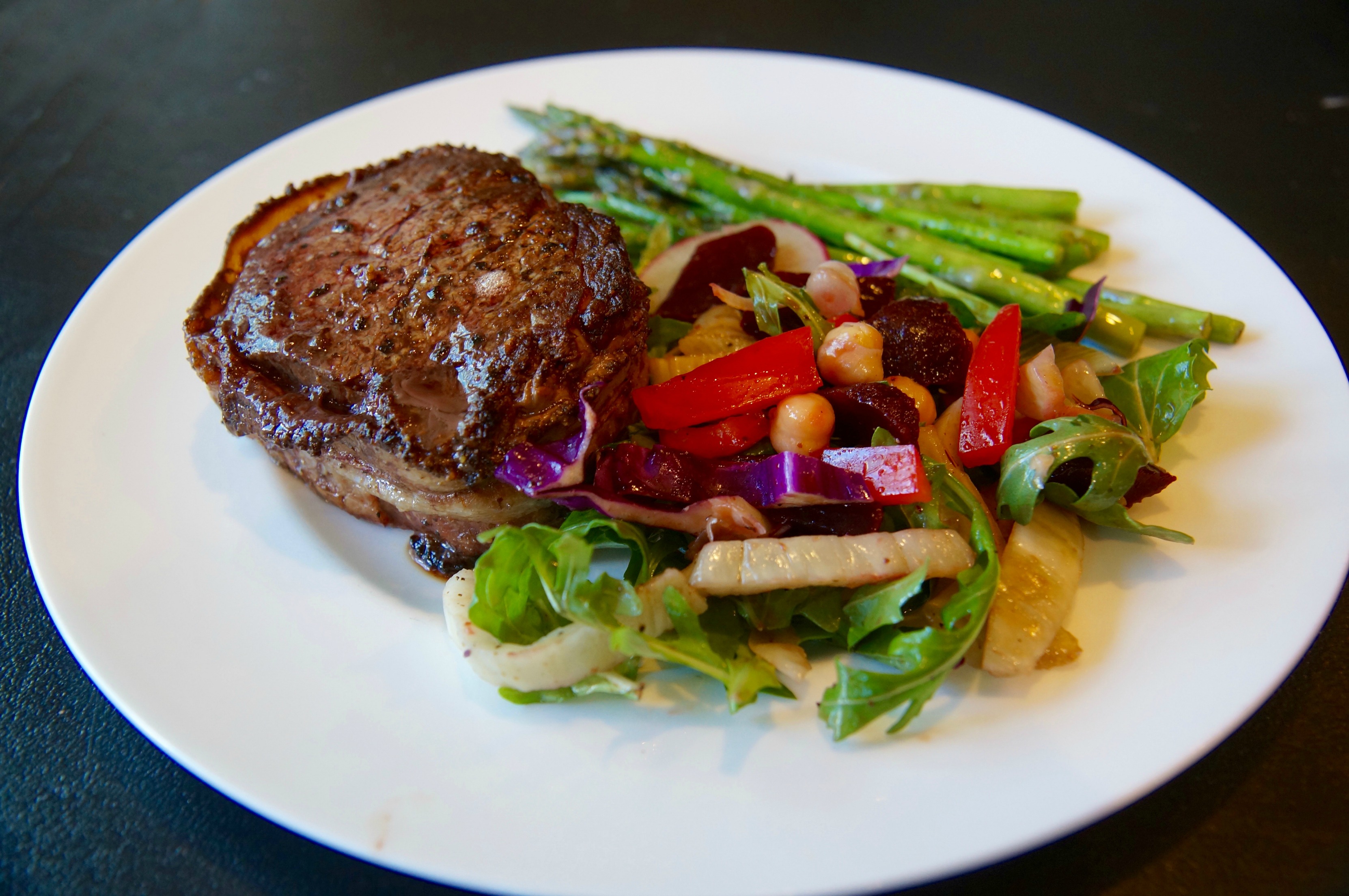 As amazing as the entire meal was that evening – we have never had bacon wrapped filet mignon since! Gavin really put a lot of thought and attention into that first dinner  – I thought how much fun it would be to recreate the exact same dinner menu for him.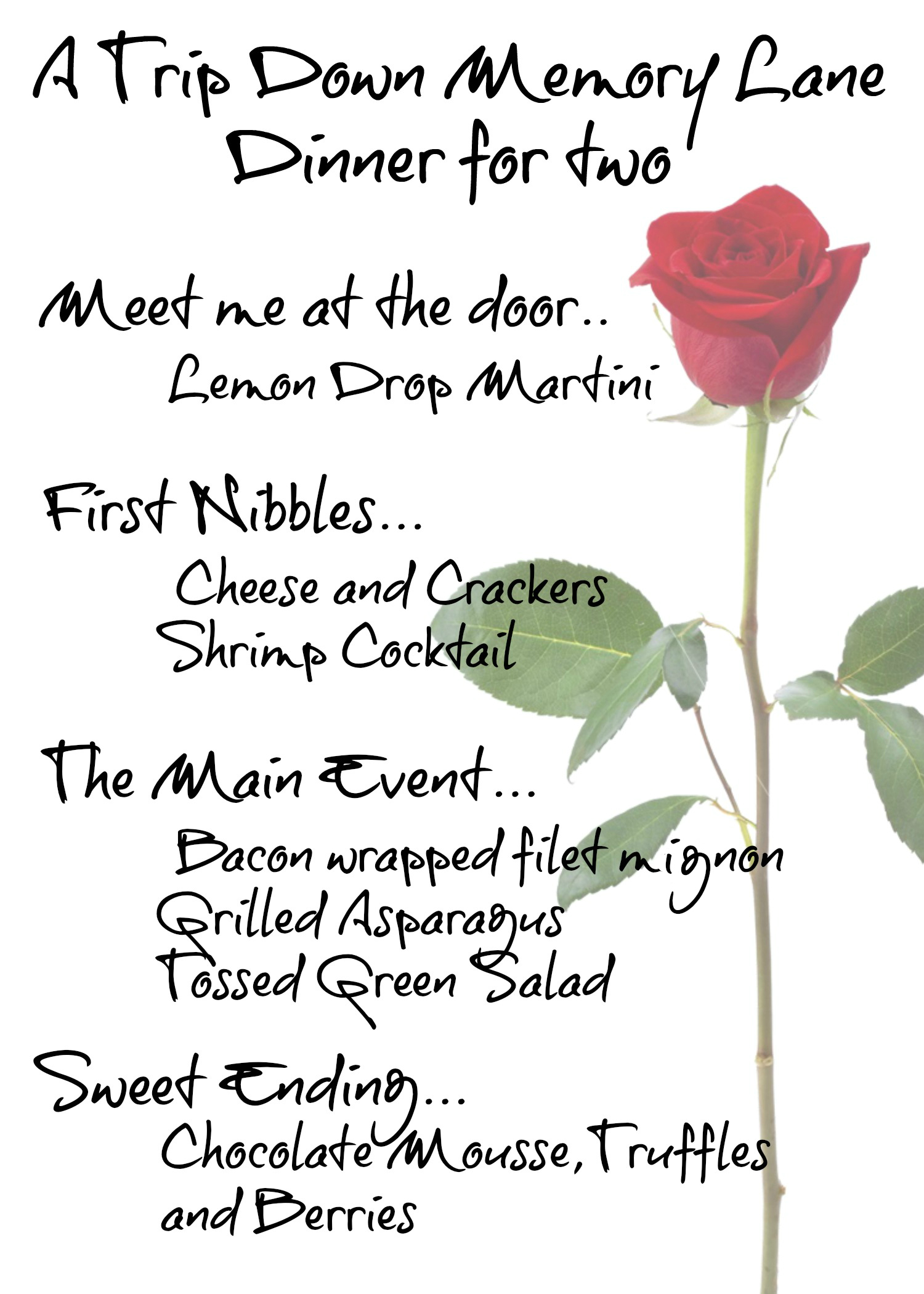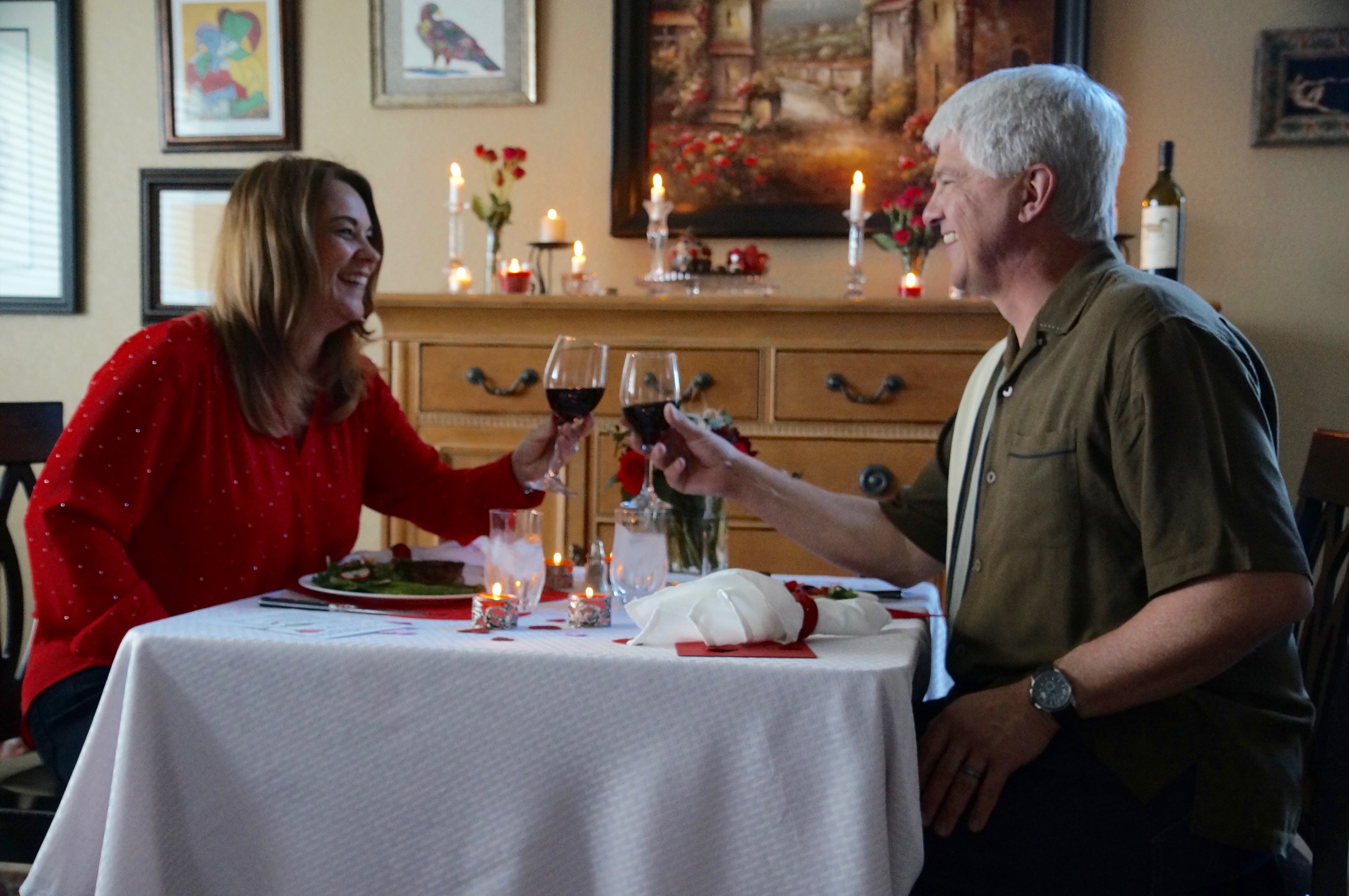 I planned a trip down memory lane to show my husband just how special that night was to me. It was after all, the beginning of something beautiful.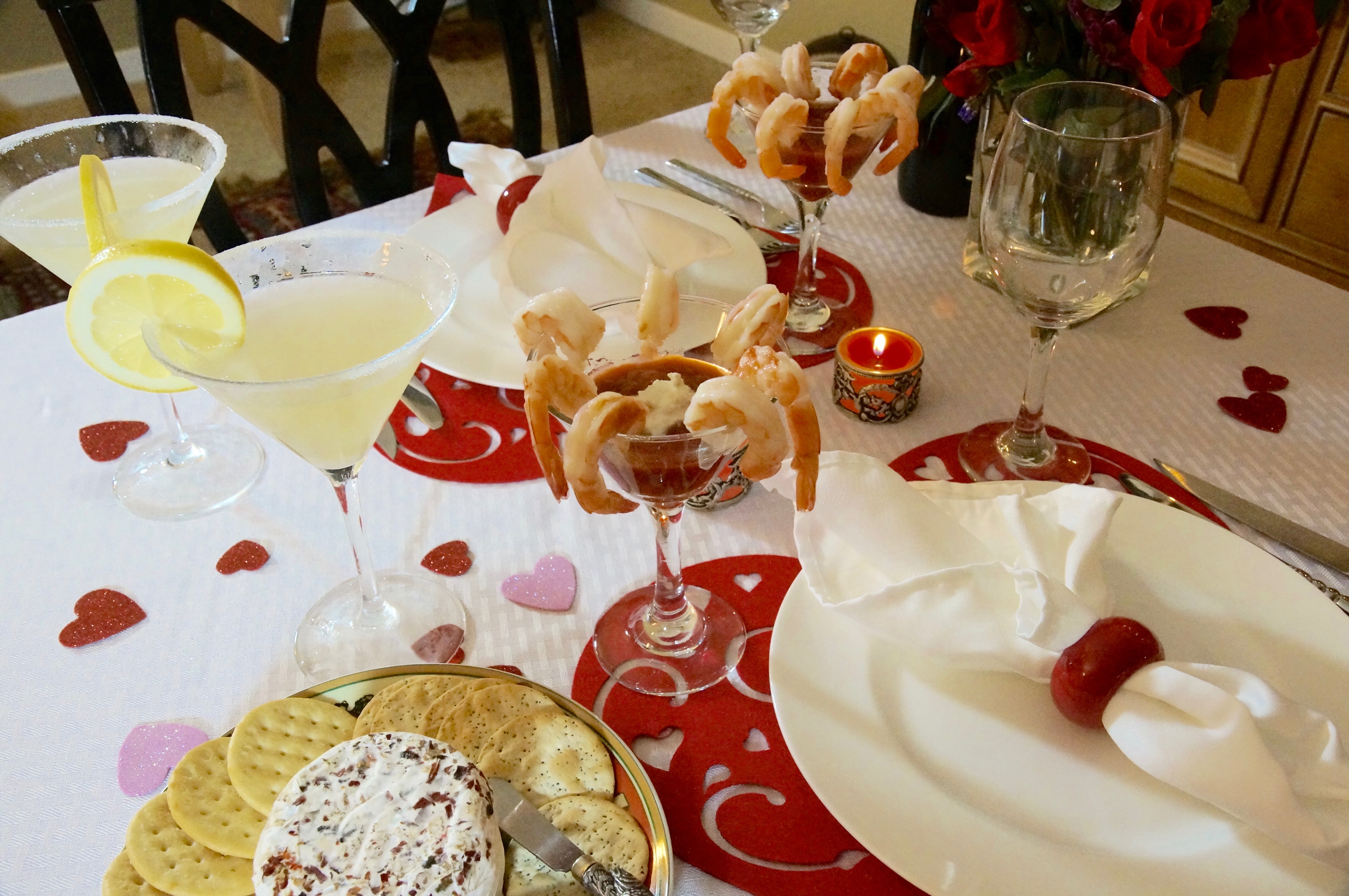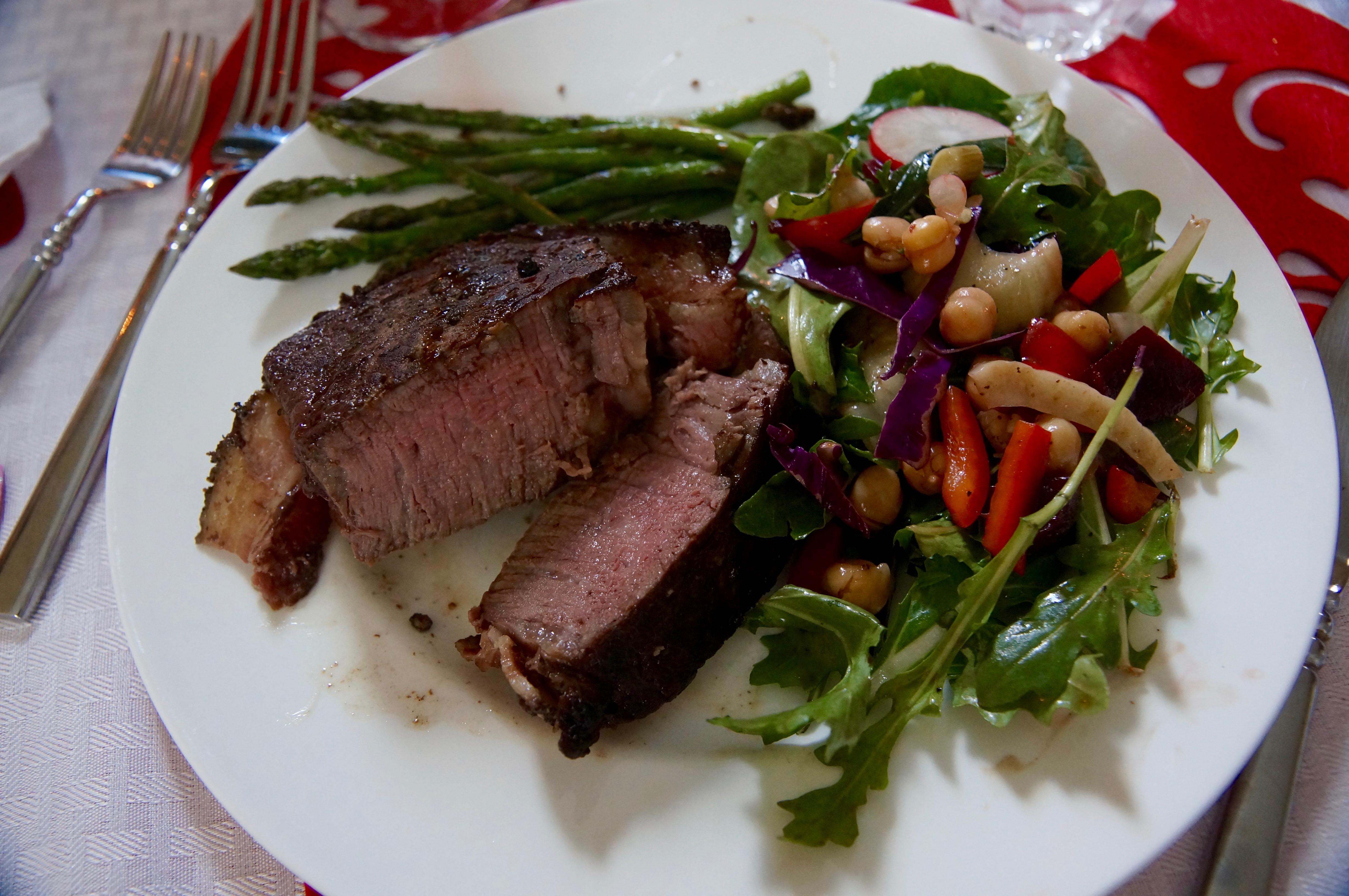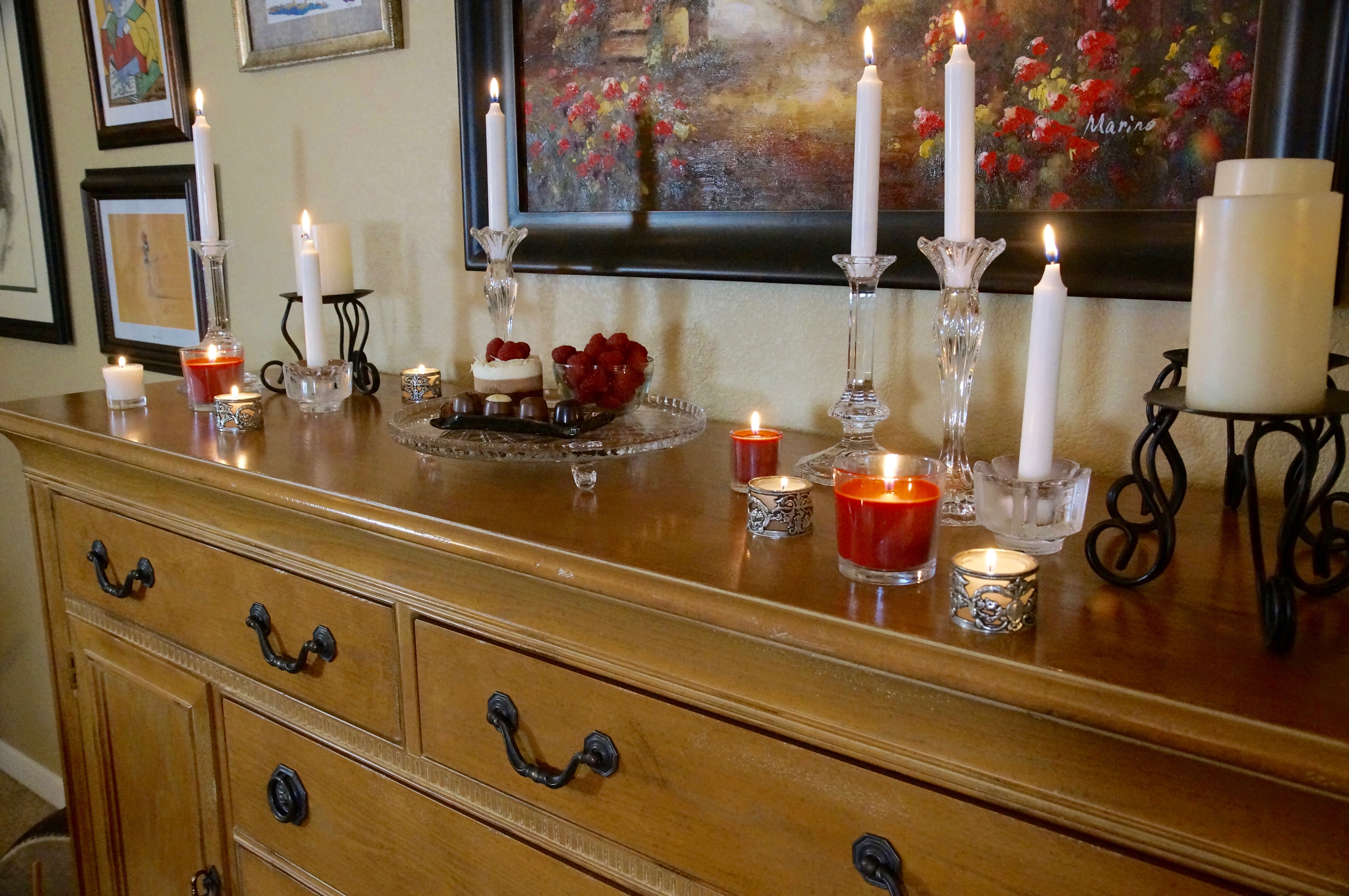 Our trip down memory lane was a perfect romantic night! Gavin was impressed with how many details I remembered from our first "date".  But how could I have ever forgotten such an amazing dinner!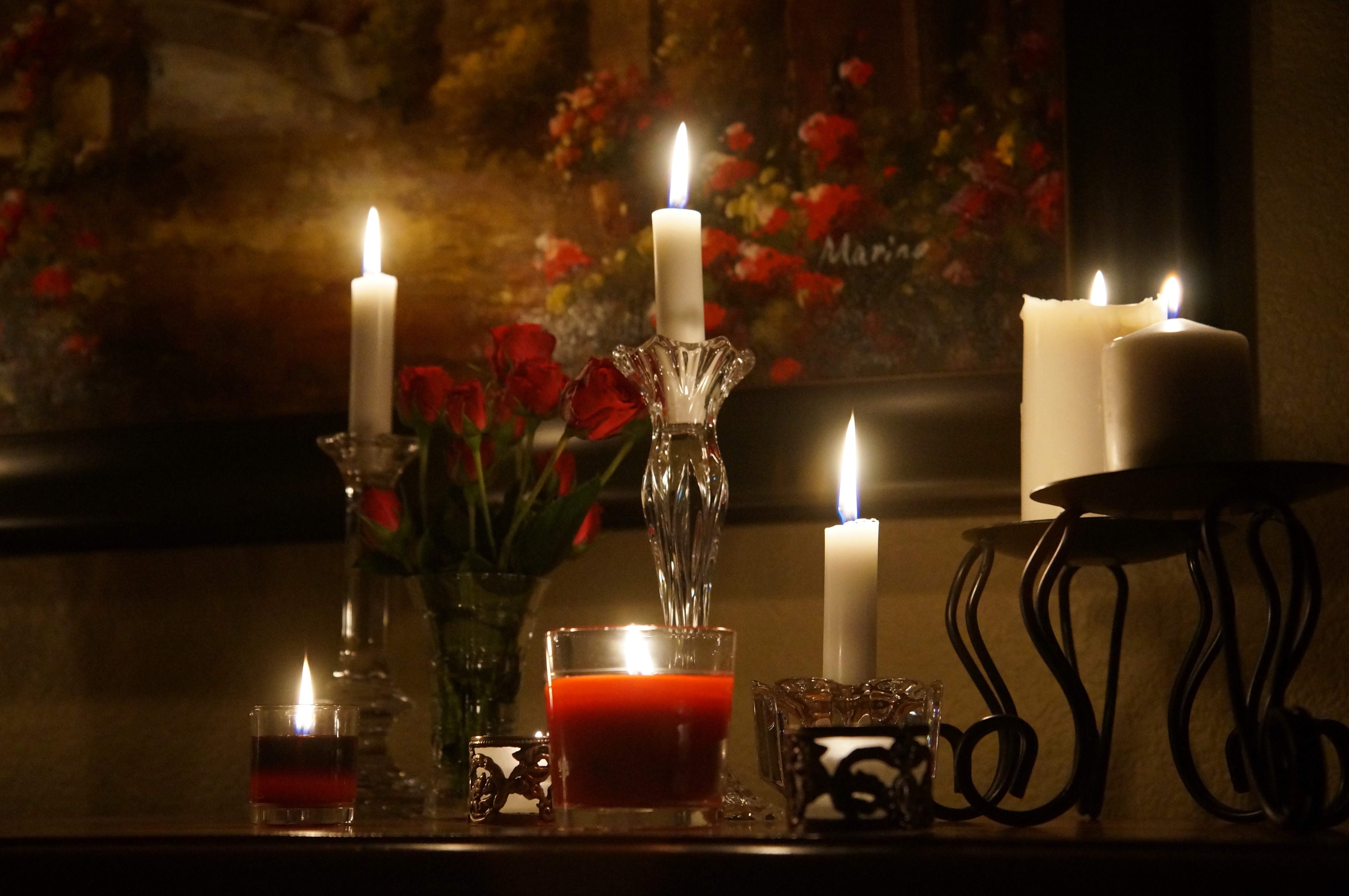 How do you plan on spending Valentine's Day? Do you have a throw-back date that you can re-create? I suggest that you Make a Date With Evite and show your loved one just how much you care. A throw-back date is a fun way to take a trip down memory lane together.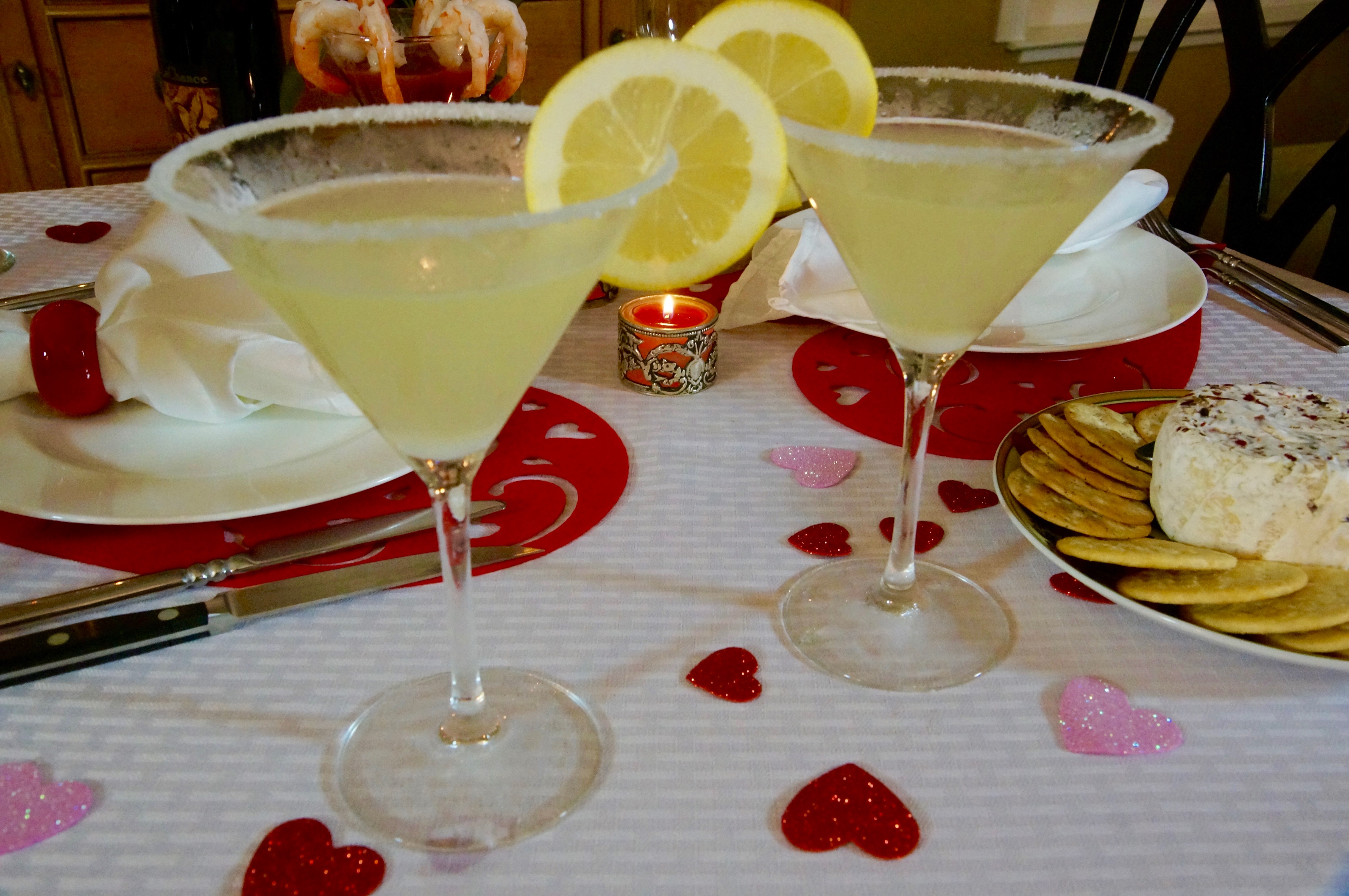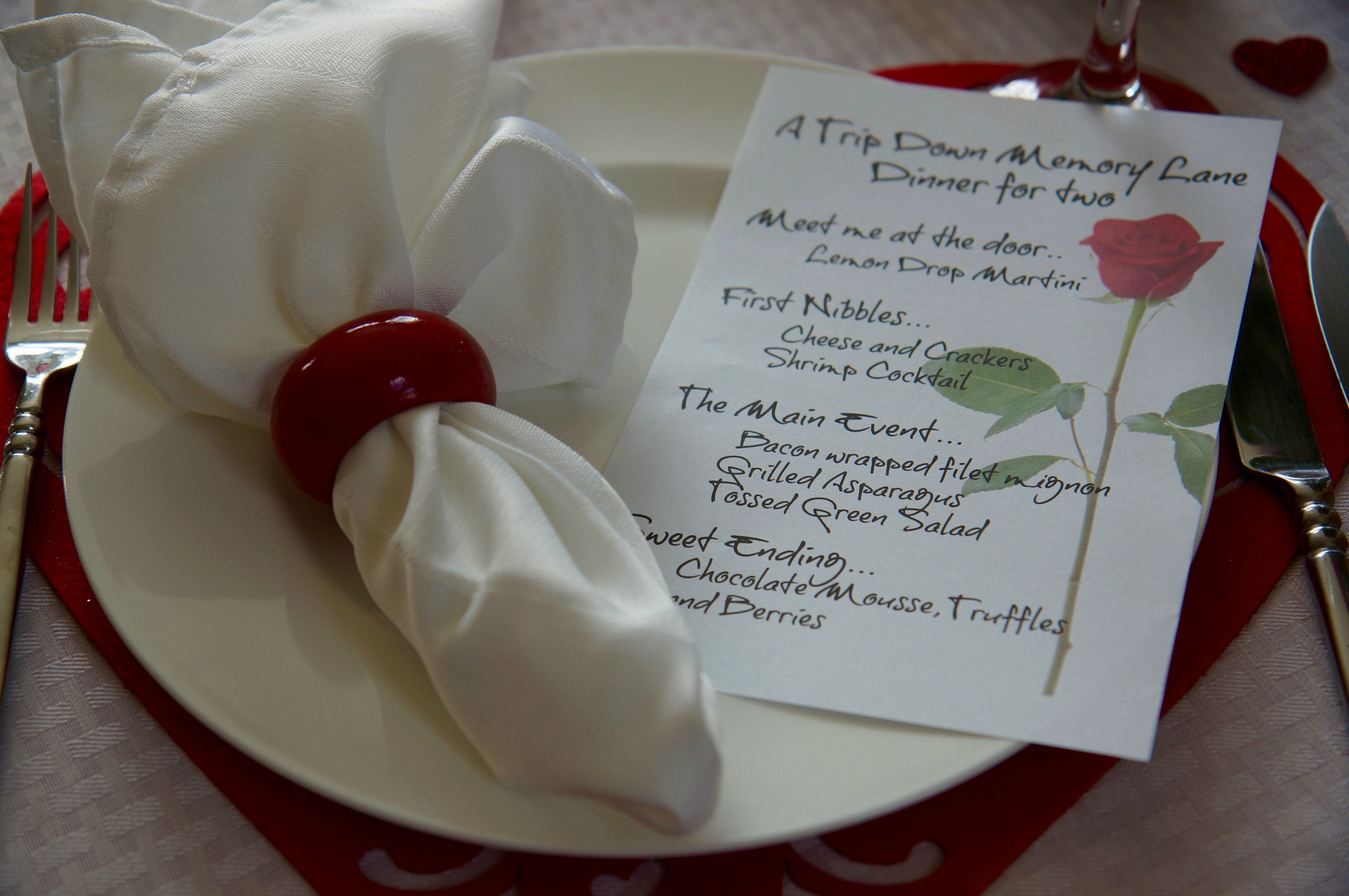 A very romantic date!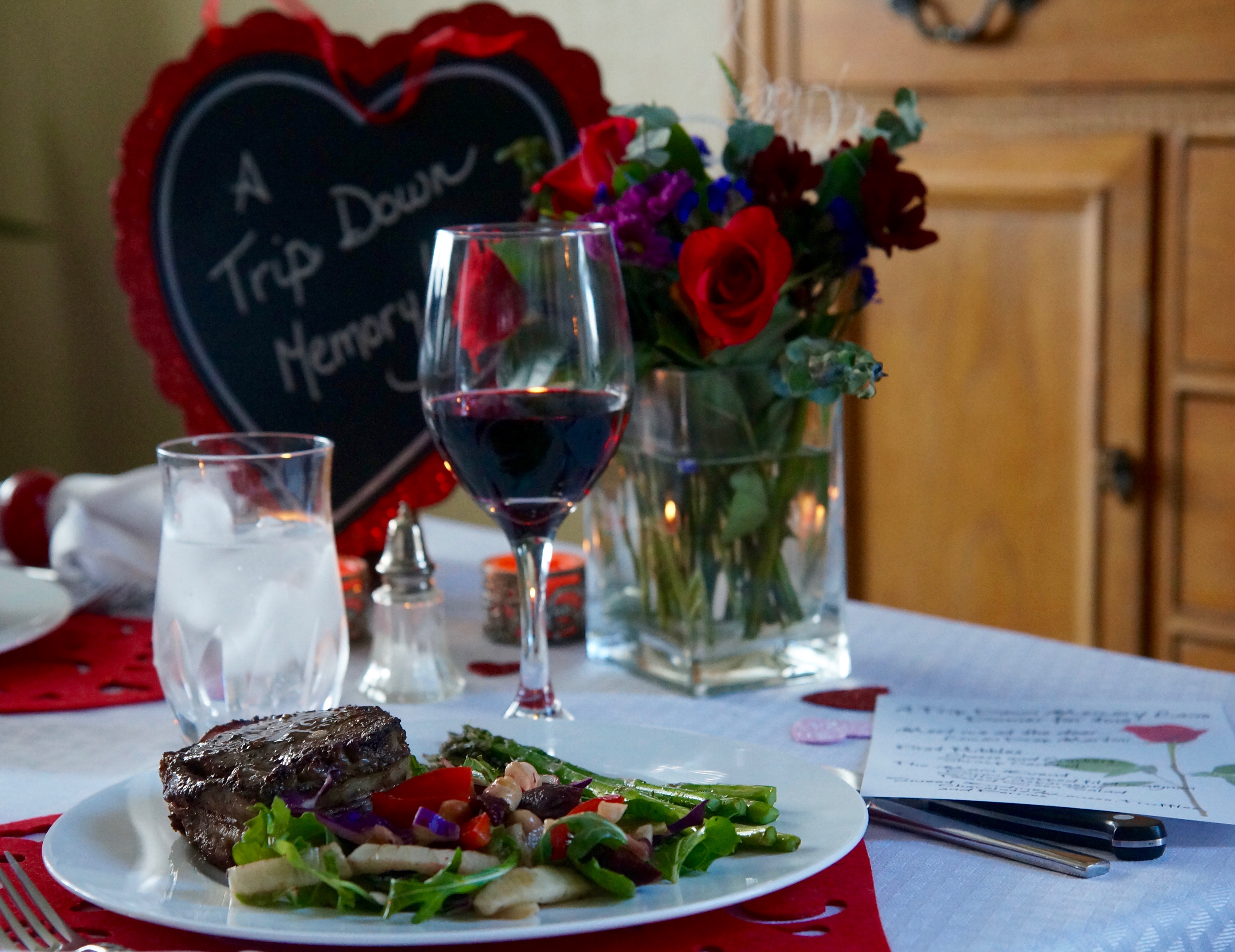 This post is in collaboration with Evite.com and their Evite Influencer Program. #MakeADateWithEvite #Evite