The season seems to ramping up at warp speed. The fact that my students remind me every single day how many days remain until Christmas means that I cannot forget that there are now only 12 days left! Oh my!
As busy as it is, I really do enjoy this season. I have turned off the news and turned up the Christmas carols in the car. Listening to holiday music in the car actually has me grinning ear to ear and singing out loud on my way to work – even on Mondays! I am also spending a lot of time watching the Hallmark channel's many. many Christmas movies! They totally make me smile, Crazy – I know!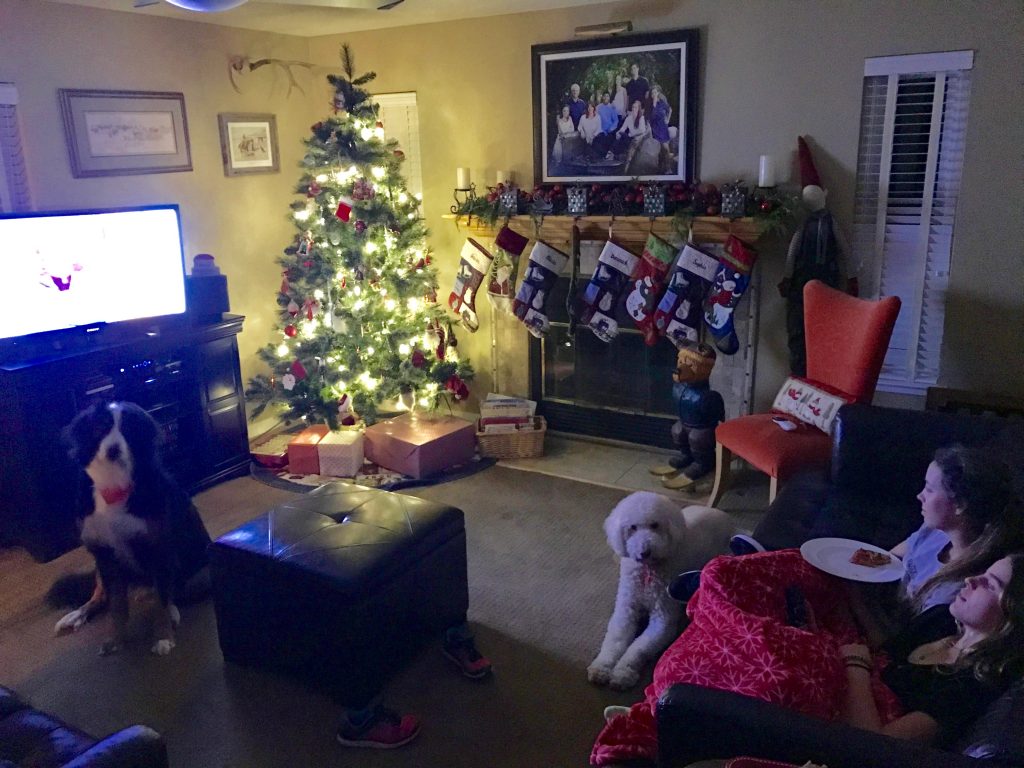 I ran into an acquaintance at the grocery store last week, and I asked her in passing if she is enjoying getting ready for the holidays. Across the bins of vegetables, she looked at me like I was an alien from outer space. She asked, "You just put the words enjoy and getting ready for the holidays together in one sentence?" She chuckled, "I love the holidays but not the getting ready part."
hmm… I walked away wondering if I was crazy. But no – my stepson just came home from college, I was baking cookies that afternoon with the my daughter, and we were all heading to a concert that night with friends. I really do love the entire holiday season, and for the most part I do really relish all that goes into getting ready for all of our gatherings. For me – the process of getting ready wrapped in the anticipation of a house full of loved ones is half the fun.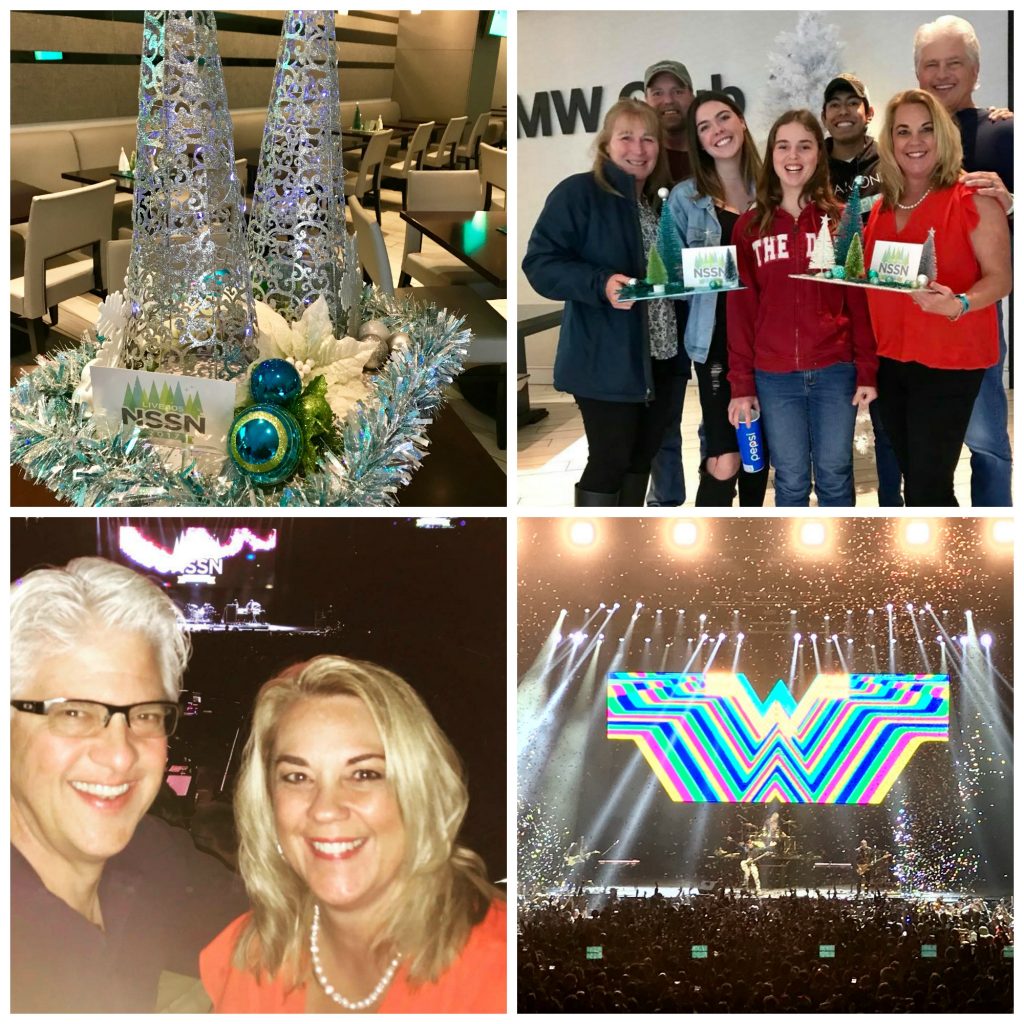 But with only 12 days left – I have to plan out all of my doings to make sure that I get it done. And in some cases – what is on my list, just might not really get done. That is totally ok. Flexibility really is key in relishing this holiday season.
I had a chance to chat with With Chef Jeff Anderson and Designer Debi Lilly about getting ready for the holidays. They shared some great recipes (prime rib) and decorating advice. I love beautiful flowers and candles on my dinner table.
My 12 Day Countdown to Christmas
Day 12: Thursday
Mail Christmas Cards
Make an Upside-Down Pear Cake (Recipe coming on Sunday) for my Holiday Book Club Party tomorrow.
Wrap a few more gifts – especially the book club gift 🙂
Day 11: Friday
Enjoy my Holiday Book Club Party.
Day 10: Saturday
Deliver van full of presents to an "adopted" family in Santa Rosa. As a class, my students wanted to adopt a Santa Rosa fire victim family with five children. My students have been busy making five tied-fleece blankets, gathering gifts, wrapping gifts, and writing very beautiful and heartfelt cards to the children in the family. Two of my colleagues and I will be delivering them Saturday morning. Meaning we are leaving our homes at the crack of dawn. (see more on Instagram Saturday!)
Clean up the guest room – it has been standing in as my gift wrapping room and is full of paper and ribbons. Guest are coming in tonight and the room needs to be guest ready.
Make a breakfast egg and sausage casserole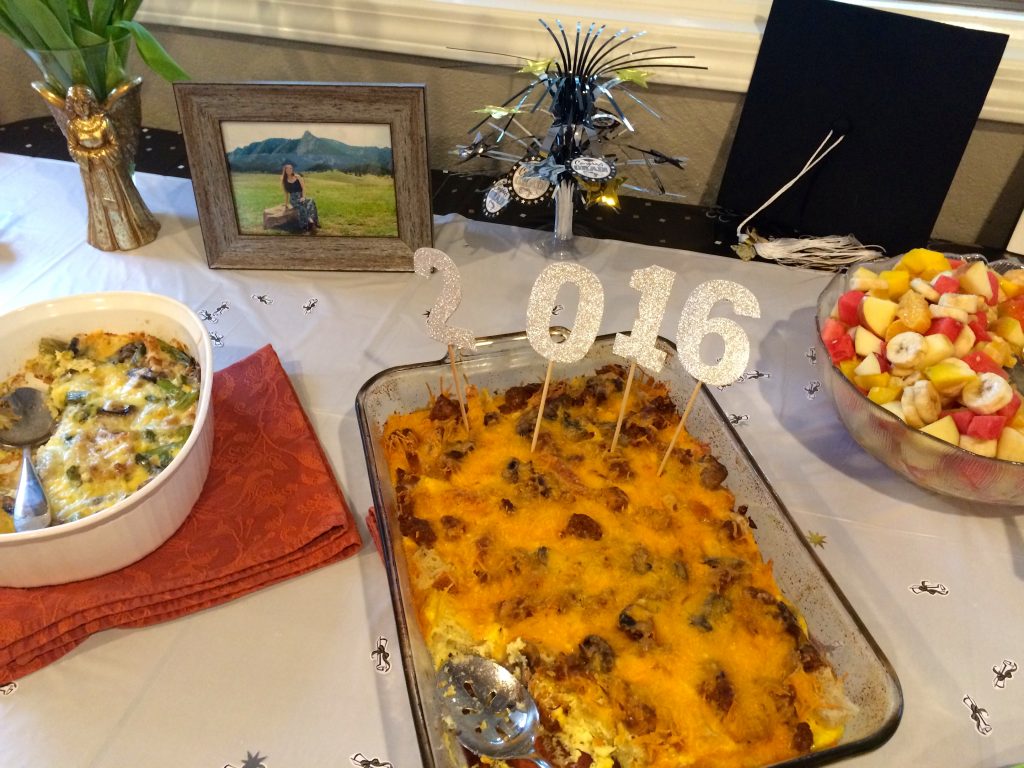 Day 9: Sunday
Holiday breakfast for friends. Egg and Sausage Casserole, Pumpkin Waffles, Fresh Fruit, and Mimosas.
Day out with friends
Day 8: Monday
Finalize all my gift shopping – I am pretty much done, but I do need a few more gifts.
Wrap gifts – Check out my easy grift wrapping station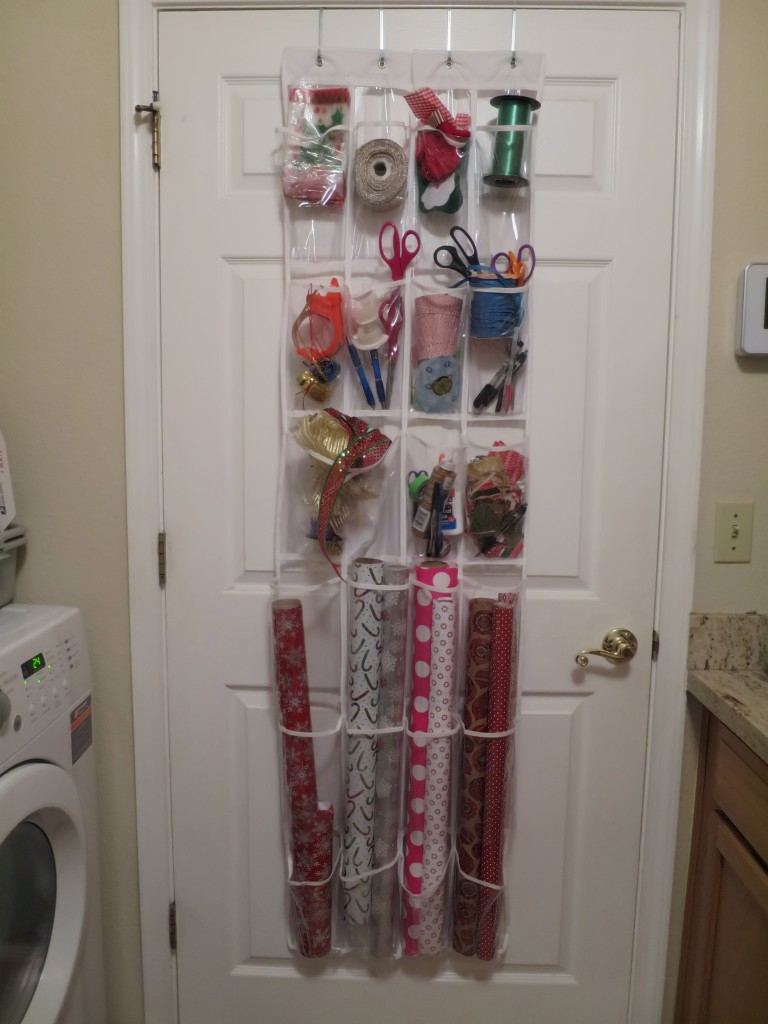 Day 7: Tuesday
Make Christmas Crackers
Wrap gifts
Day 6: Wednesday
Make Christmas Cookies (to freeze)
Day 5: Thursday
Pick up my parents at the airport
Grocery shop
Day 4: Friday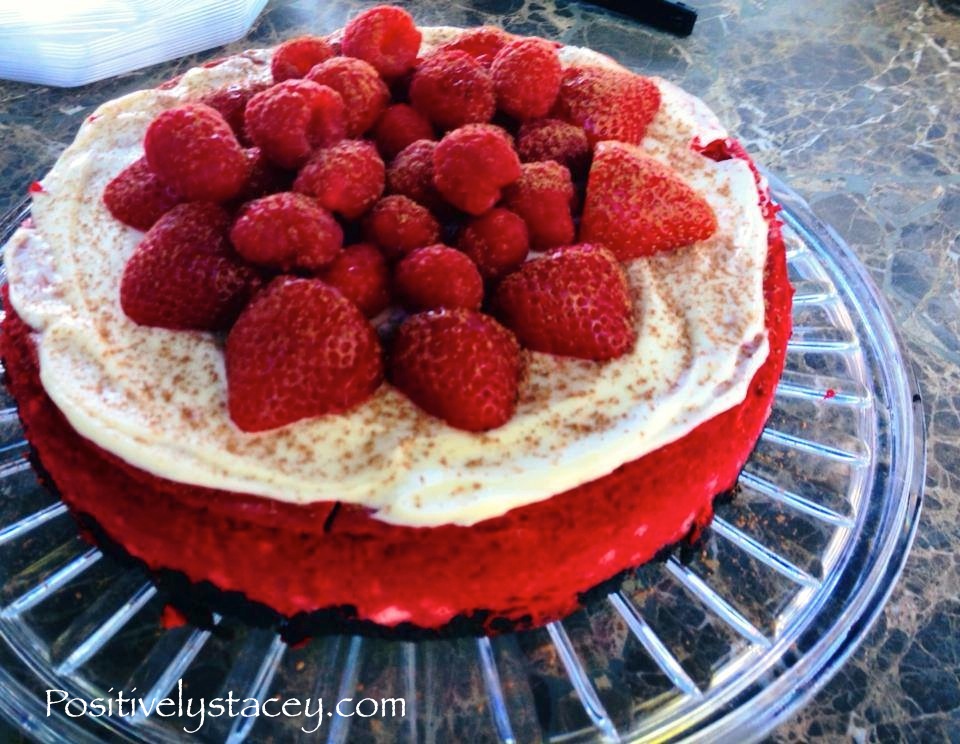 Day 3: Saturday
Day 2: Sunday – Christmas Eve
Day 1: Christmas Day! A whole house full of family will be here
Breakfast for 14: Heuvros Ranchers, Cheese Blintz, Monkey Bread, Fresh Fruit, Mimosas
Lunch: Cold Cuts, Cheese and Sandwich Fixings
Dinner for 26: Chopped Veggie Salad, Antipasti platters, Raviolis, Fresh Crab, Red Velvet Cheesecake, Christmas Cookies, Irish Coffees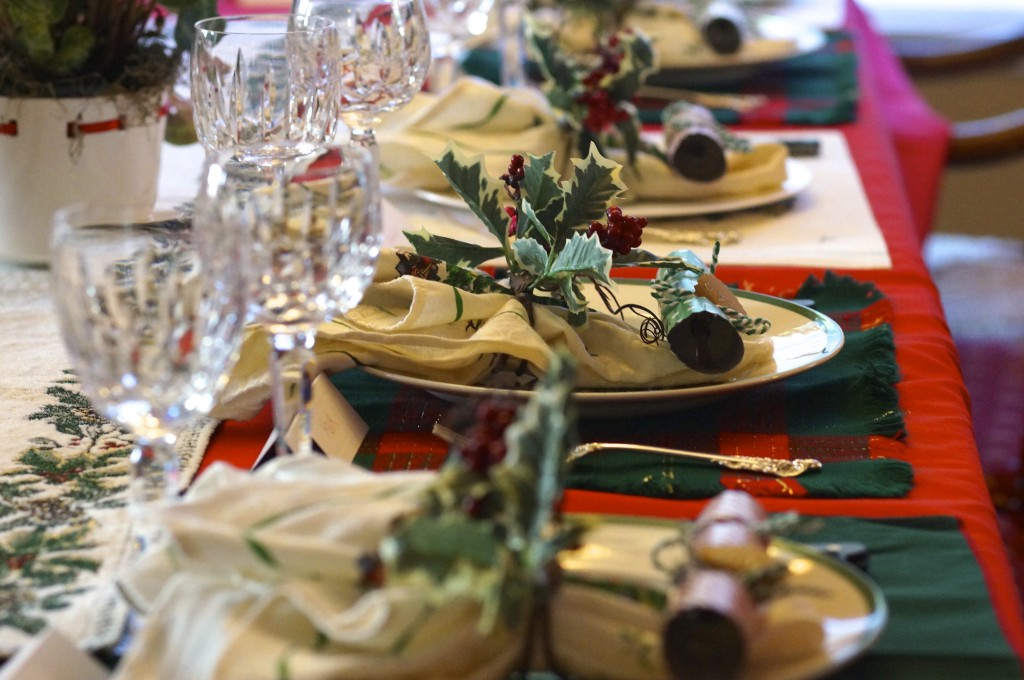 That's the basic outline of my 12 Day Countdown to Christmas! I know it is not all there. I normally set my able ahead of time, but with the numbers of people in and out of my home – that will all be done on the fly. Supplies will be prepped and ready to set up.
Remember that flexibility is key! This is a sign that my daughter made and hung in her bedroom at the beginning of the month. I think she is totally on target with her December intentions.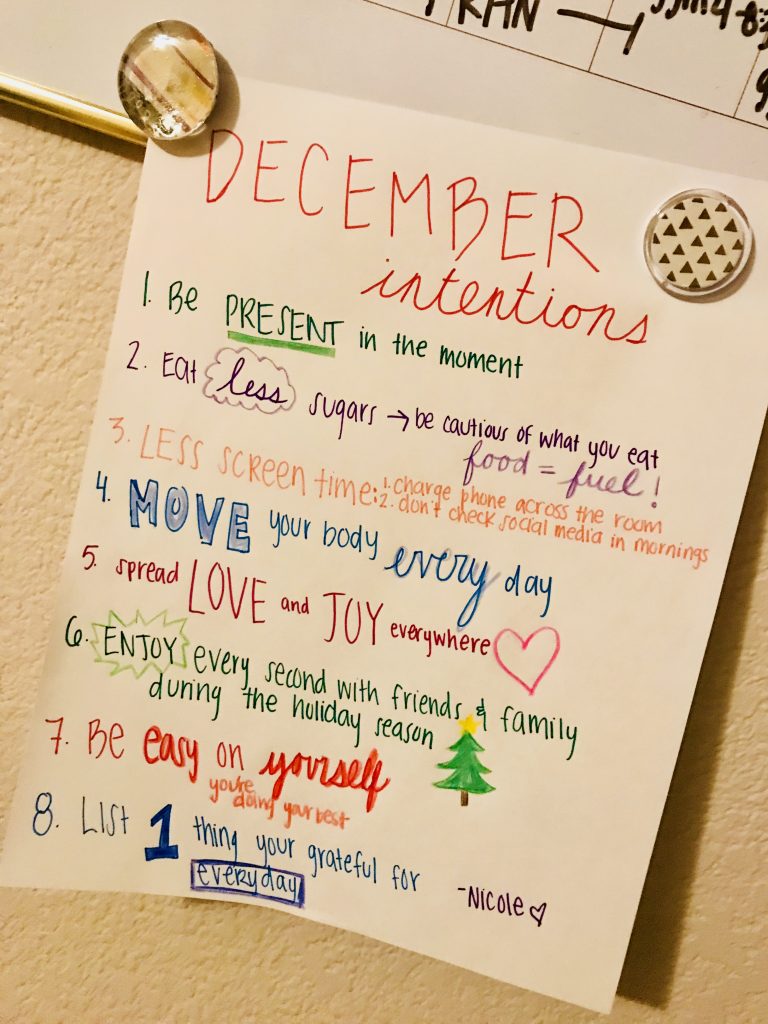 May you also relish the holidays and live in the moment.