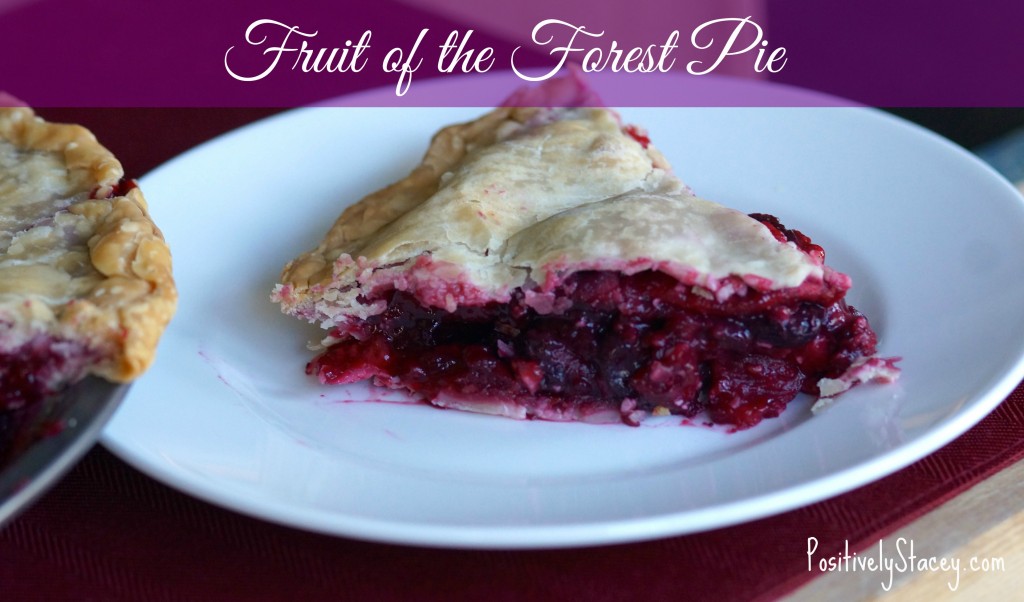 Fruit of the Forest pie is one of my favorite fruit pies – simply because there are so many yummy flavors melding together. You get sweet and tart all rolled into one! Depending upon your preference it is so easy to adapt to different ratios of fruit. Like strawberry best? Add more strawberries. Like apple best? Add more apples. Make this pie exactly the way you want it! Another easy tip – this pie works well using frozen fruit!
I was a bit sad to not have any rhubarb to add to my pie. I love the tartness of rhubarb, plus it brings back so many wonderful memories of my grandmother's rhubarb pies and jams. This summer I plan on freezing some rhubarb so that I will have it available when I need it for this pie! Since I did not have any rhubarb, I threw in some cherries instead.  Most of the fruit I used for this recipe was frozen. Fresh works fine, but the frozen was easy for me to have on hand and works just as well.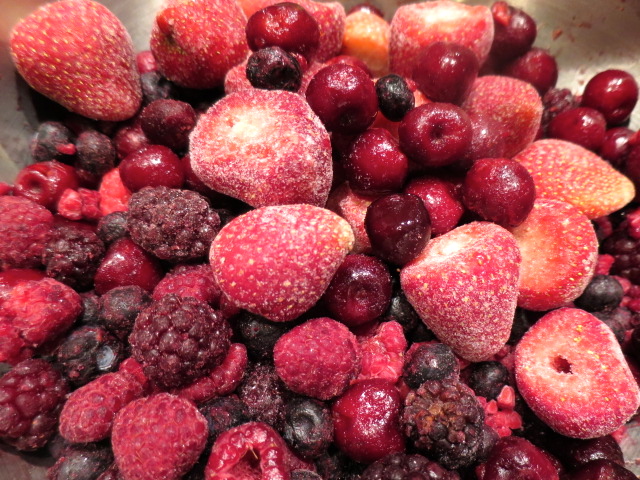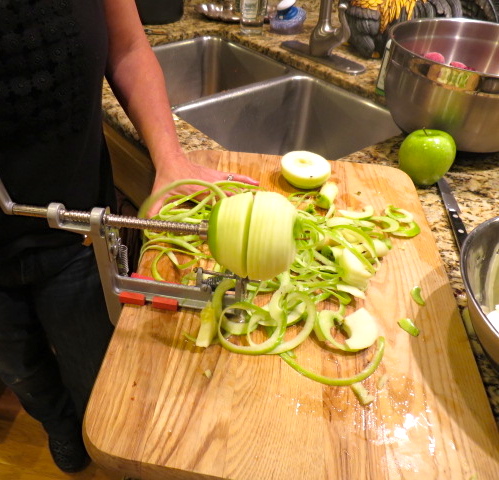 Fruit of the Forest Pie
INGREDIENTS (for two pies)
3 

apples – peeled, cored, and sliced

1 cup blueberries
DIRECTIONS
Preheat oven to 350 degrees F (175 degrees C).

Stir apple, strawberries, blackberries, raspberries, and rhubarb together in a bowl. Pour lemon juice and sprinkle sugar over fruit mixture and toss to coat.

Line a 9-inch pie pan with prepared pie pastry. Turn apple mixture into pie pan. Cover with remaining pie pastry and pinch and crimp edges to seal the crusts. Cut several air holes into the top of the pastry.

Bake in the preheated oven until crust is golden and fruit is tender and bubbling, 30 to 40 minutes.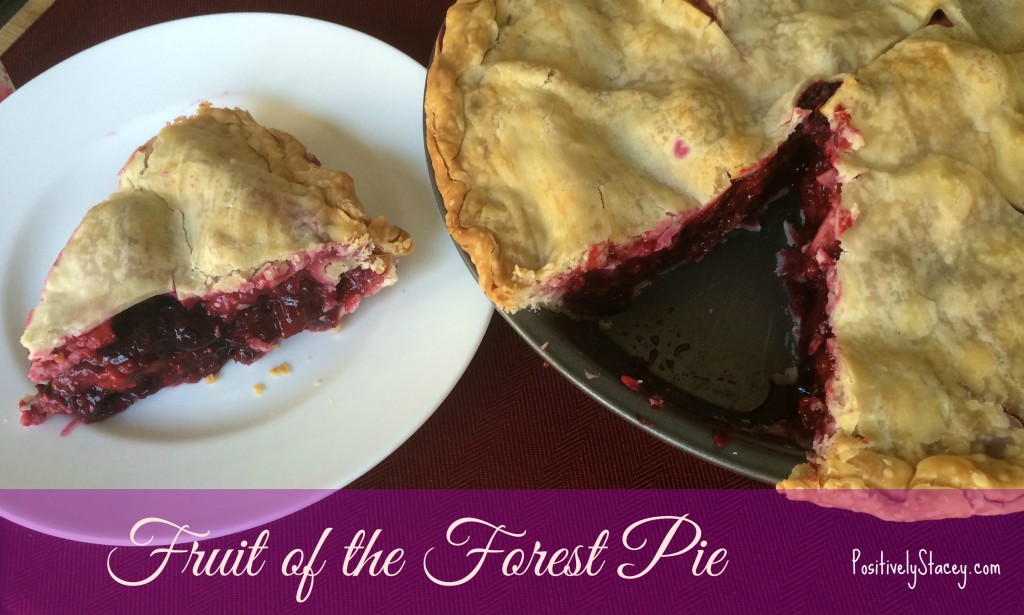 So delicious! Serve with a scoop of vanilla ice cream or just warm out of the oven! If you like fruit pies – you will love this one!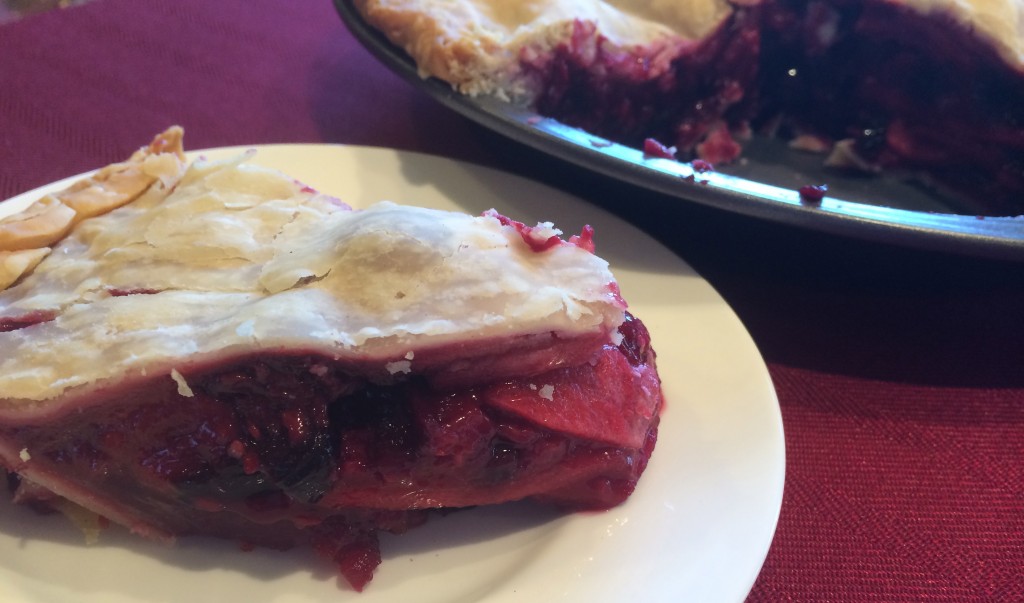 Verify an online drugstore before you purchase medications