Ahhh…love these cupcakes! So cute and EASY! A perfect treat for Halloween.
Easy Zombie Cupcakes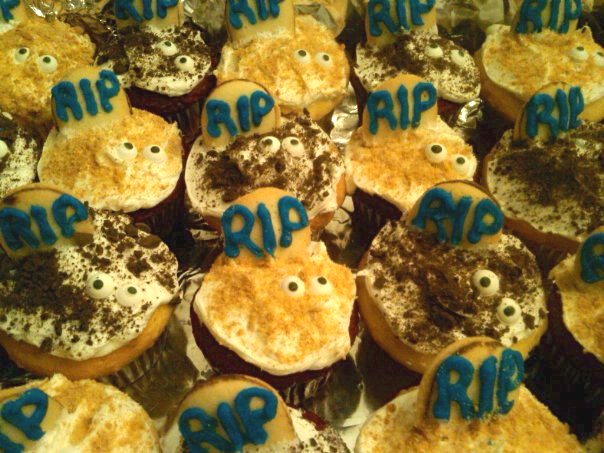 I made these when my sixth graders choose to be zombies for spirit week. I thought it would be a fun treat to end a rather hectic week, and to celebrate the extra work they had put in planning and practicing their class performance.
The cupcakes were quick and easy to put together – especially since I used a couple of boxed cake mixes and tubs of frosting. Nope, I don't always bake from scratch! A package of Milano cookies, a tube of blue frosting, a package of sugar eyes (items found in the baking aisle of the grocery store) and some cinnamon and chocolate graham crackers to crumble up to be the dirt is all that it took to transform the cupcakes into a cemetery with zombies bursting from the ground.
The kids loved them!