I was recently listening to someone tell me how she organizes all of her Christmas decorations, and I wanted to say, "No! No! No!" You see her way of organization was much like mine used to be. That was before I figured out the system that not only makes clean up easy, but most importantly makes next year's decorating a breeze.
How to Organize Your Christmas Decorations
Her system (and my former system) was to box up all like items together. This means that all garland is packed with garland, mini Christmas tress with other mini trees, stockings with stockings and so on. My new system is focused on packing items away by areas of my home. I pack my decorations away in boxes by what I call decorating zones.
My guest bathroom decor – Christmas towels, soap dispenser, wall hanging all go into a box that says Christmas Guest Bathroom. There is another box labeled Kids' Bathroom.
The Christmas stockings, stocking holders, mantle garland, and candle holders all go into a box that is labeled Family Room Fireplace.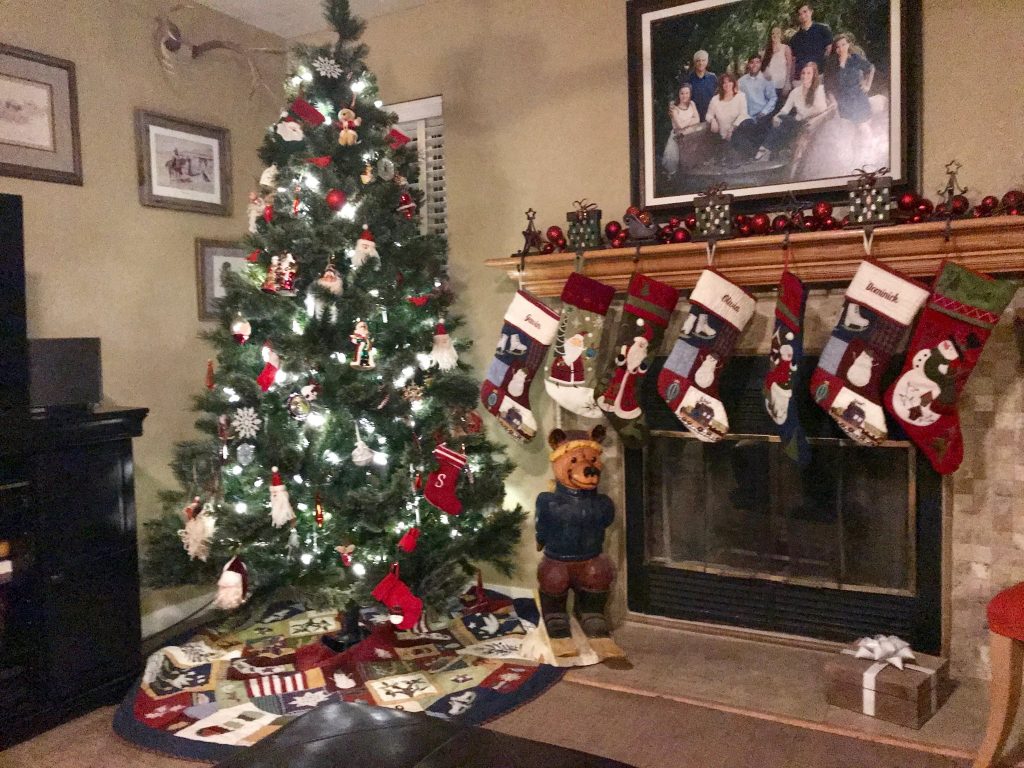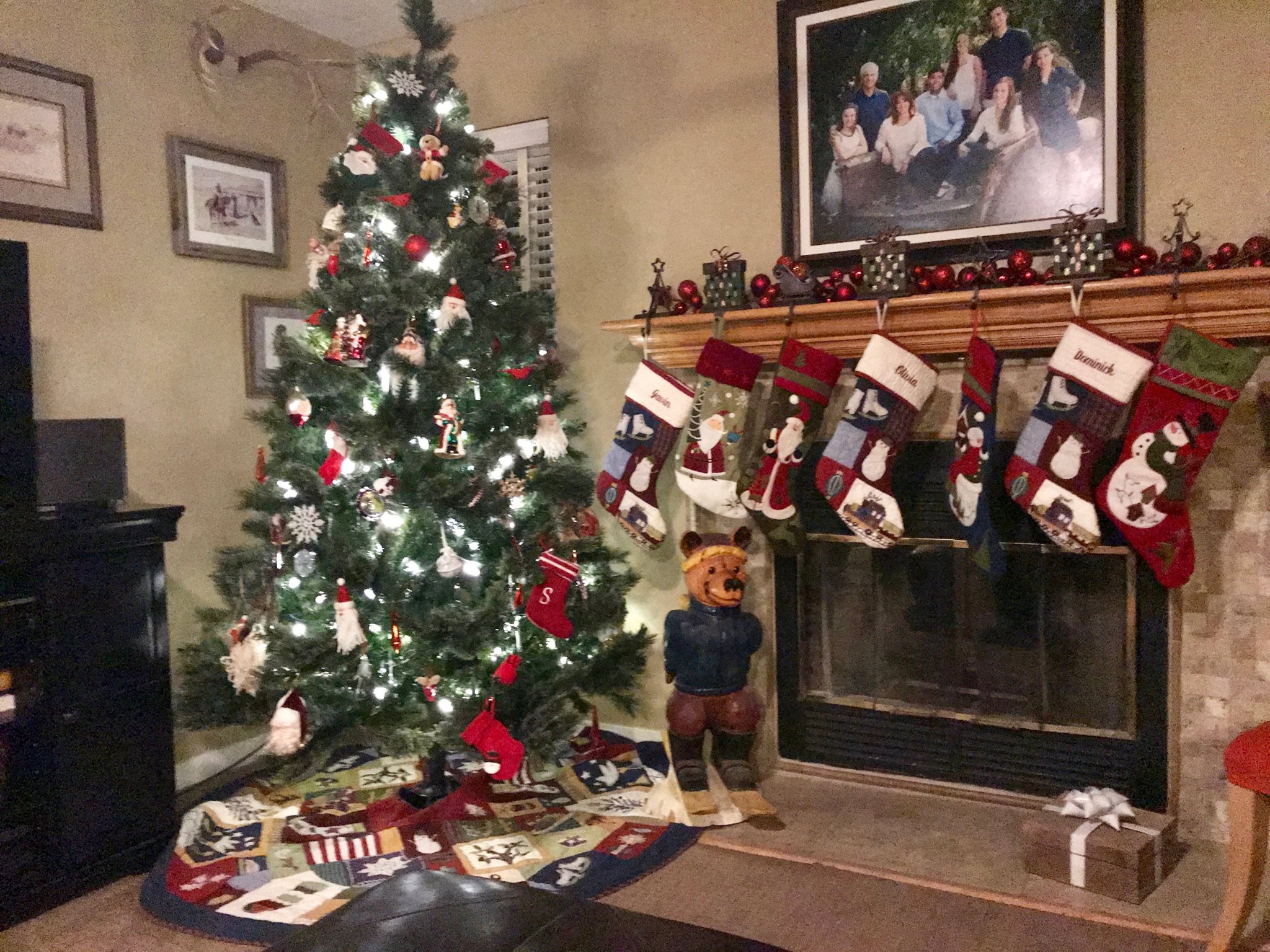 A lighted ornament centerpiece, my nativity set, Christmas pillows, Christmas books, blankets, and drink coasters all go into a box labeled Family Room.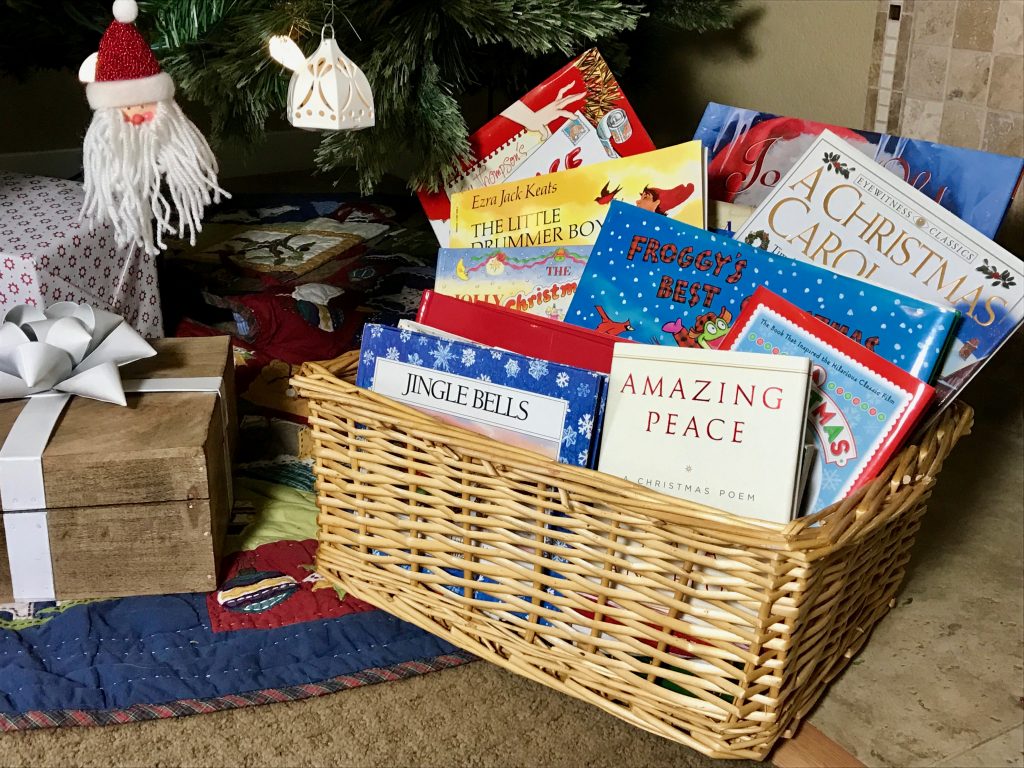 My collection of angles, brass candle holders and green garland go into a box that say, Living Room Buffet.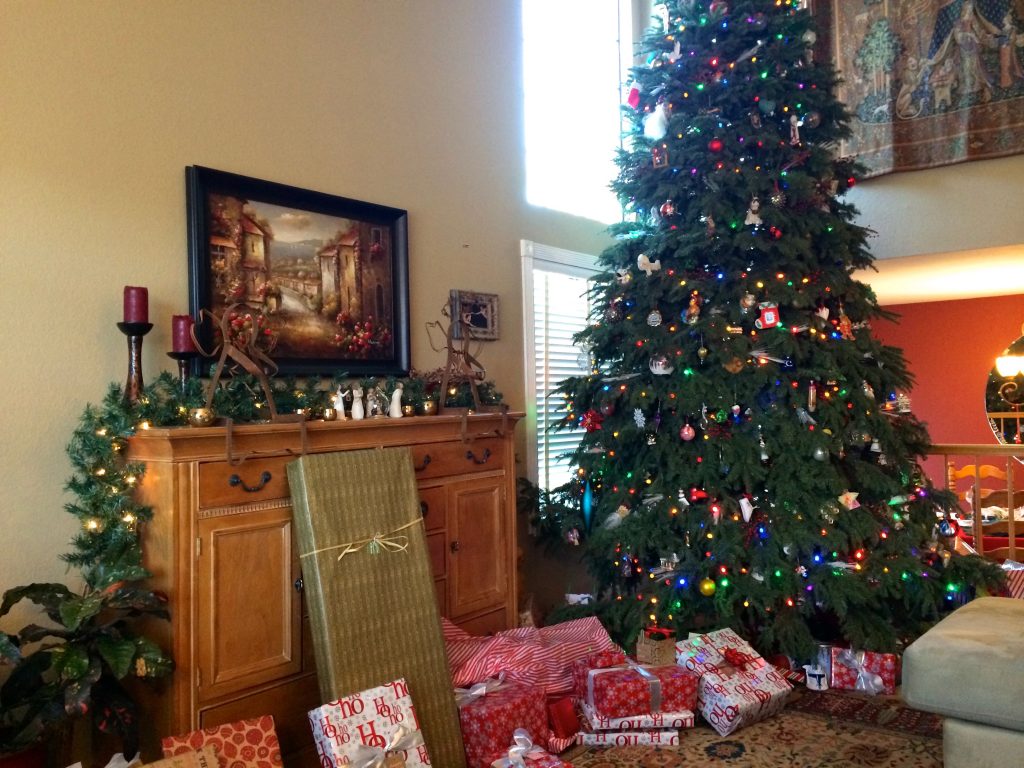 You should be getting the picture by now. I pack away my Christmas decorations by what I would call decorating zones. I do this mostly to make my decorating next year easier.
I love the holidays, but I will be the first to admit that the time leading up to Christmas is jam packed with busyness. With working all day and all of my other responsibilities, I cannot count on having hours-on-end to decorate my home. What I can do is carve out a little bit of time each evening after work and dinner to set up a few more decorations.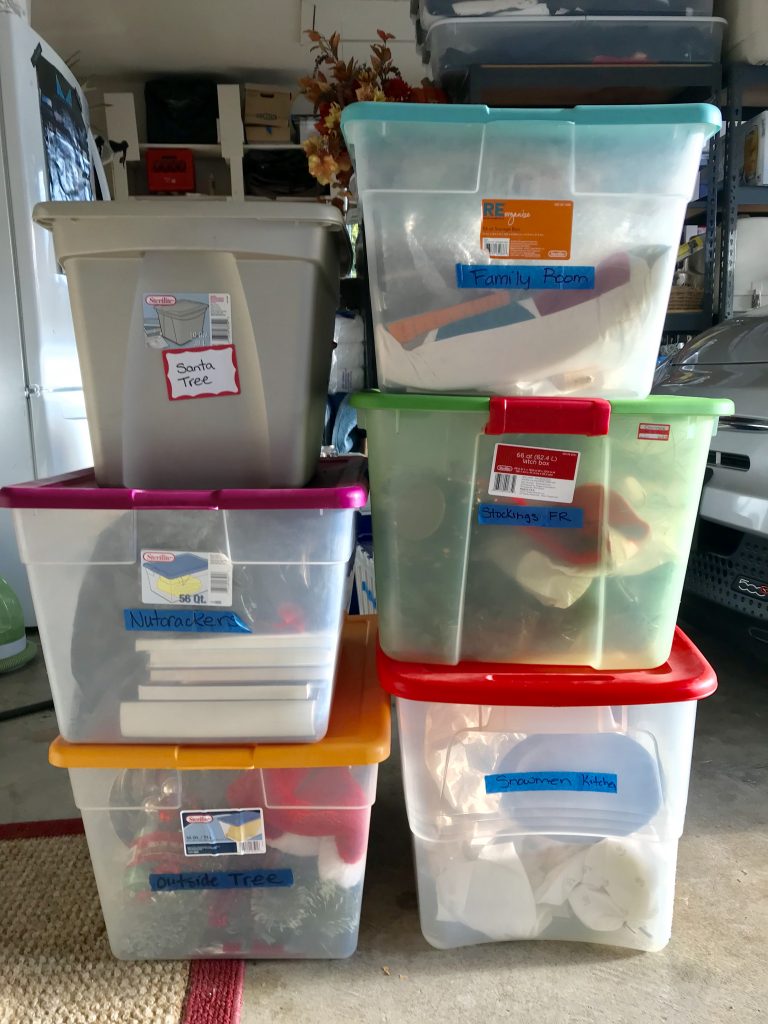 With my boxes labeled by zones, I can simple bring one box into the house and put up one box worth of decorations on any given night. Whatever the decorations are replacing, the regular items sitting on a shelf or mantle, simple get placed into the box that the ornaments are being retrieved from. This has come in handy as well. One year I really needed a book that is typically on the book shelf. I knew that book was in the box labeled Nutcrackers, as the nutcrackers were sitting on the shelf. Easy-peasy.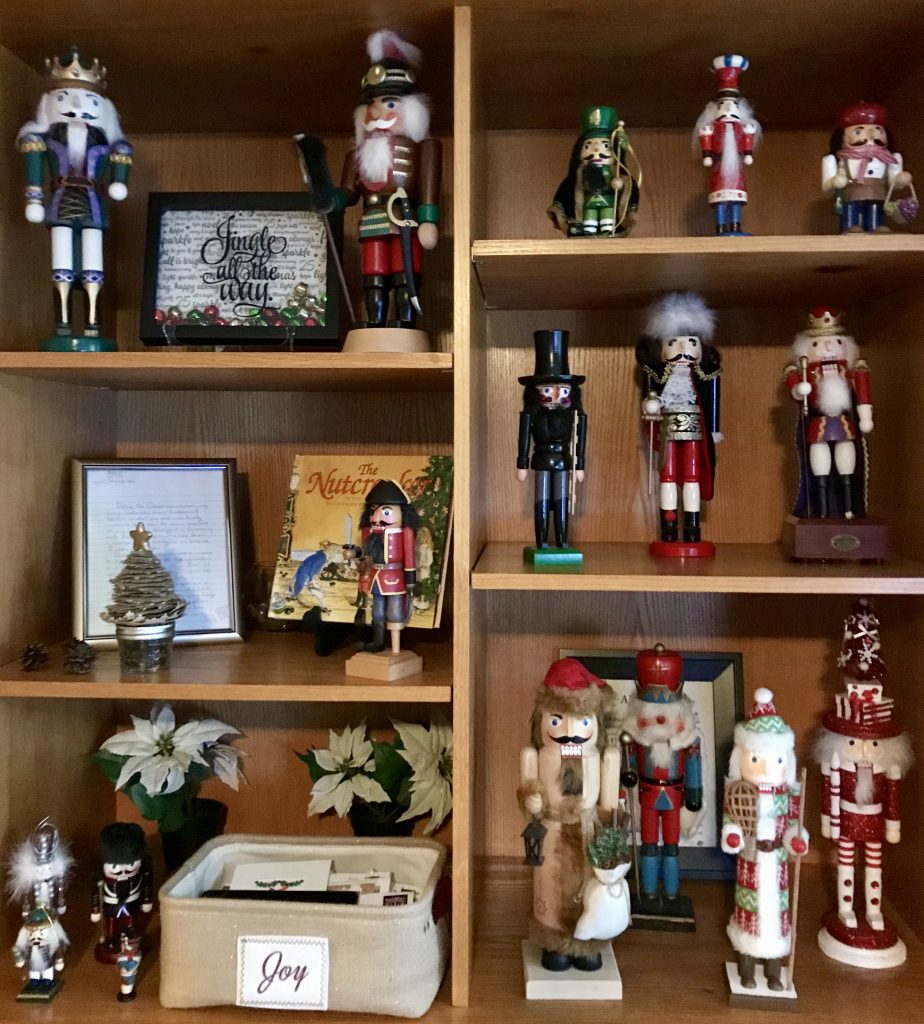 Zones. Pack up and store all of your Christmas decorations by decorating zones. This system has made my life so much easier! It allows for a rather large job, decorating my whole home, to be less overwhelming. It is more manageable and enjoyable when I chunk my decorating into smaller bits requiring less time and less energy.
Sometimes, like this year, a box or two will never get opened. This year I choose not to open the box labeled, Banister. This box includes garland, ribbons, battery operated candles, and a train set that I display on the staircase ledge. I wanted to put it up – but due to time constraints I let that one box stay closed this year.
Not only can I easily decorate one box at a time – I can also undecorated one box at a time if I want to. I find undecorating the holidays to be somewhat melancholy. So if I don't have to rush it all into one day, I don't.
How I pack my ornaments
Ornaments come in so many shapes and sizes. Whatever the shape, I pack them all together. Round, flat, fragile or sturdy – into one box they all go!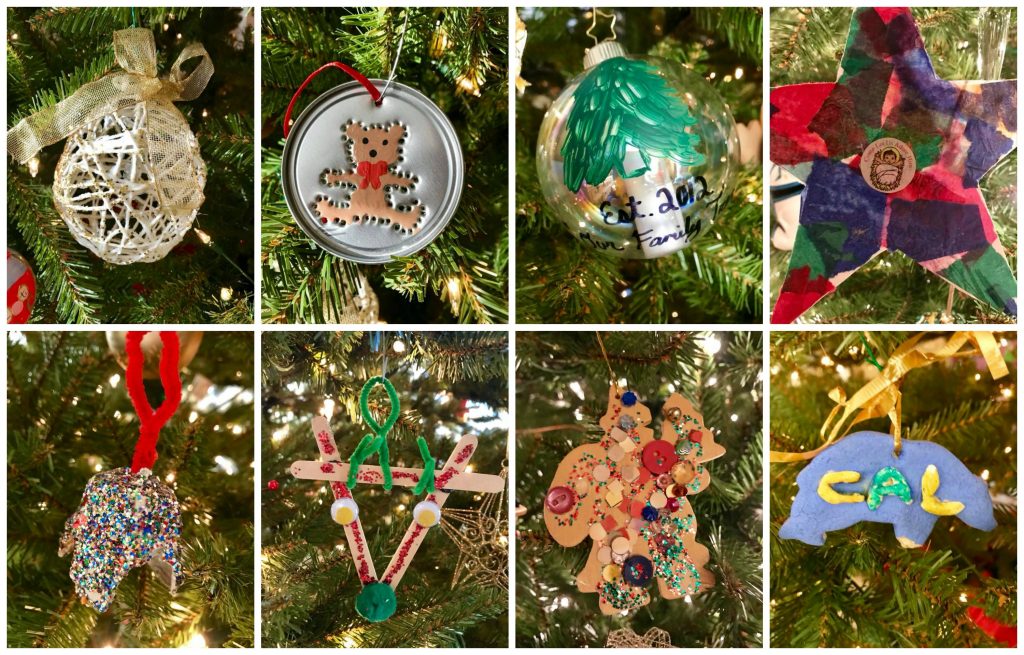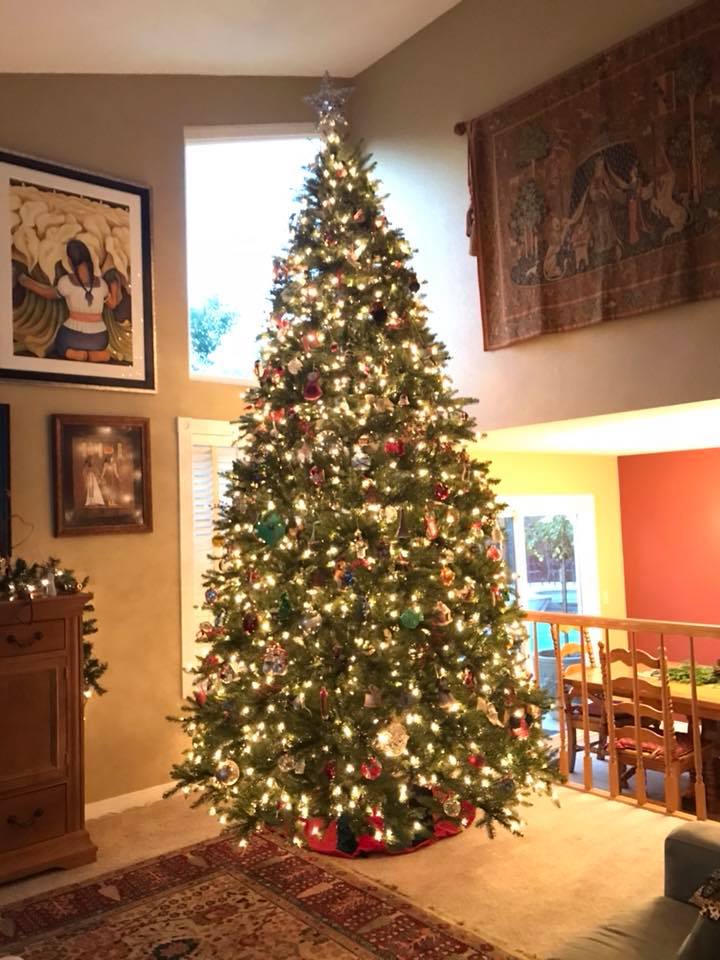 When it comes time to undecorate the big tree, I simply place many of the ornaments into plastic bags, fitting a few to a bag if possible, and placing them into a giant plastic bin. The more delicate ornaments each get wrapped in paper towels and layered on top of the bagged ornaments. This has worked well for I have some delicate ornaments that are decades old. This method of how to organize your christmas decorations helps keep the my ornaments safe.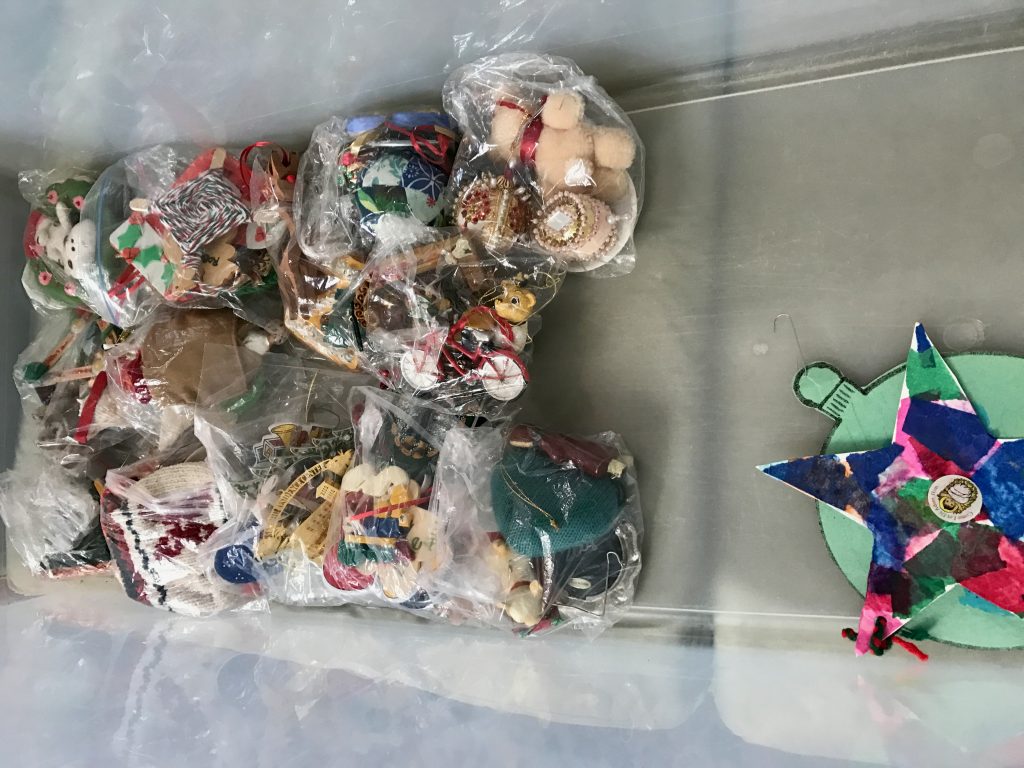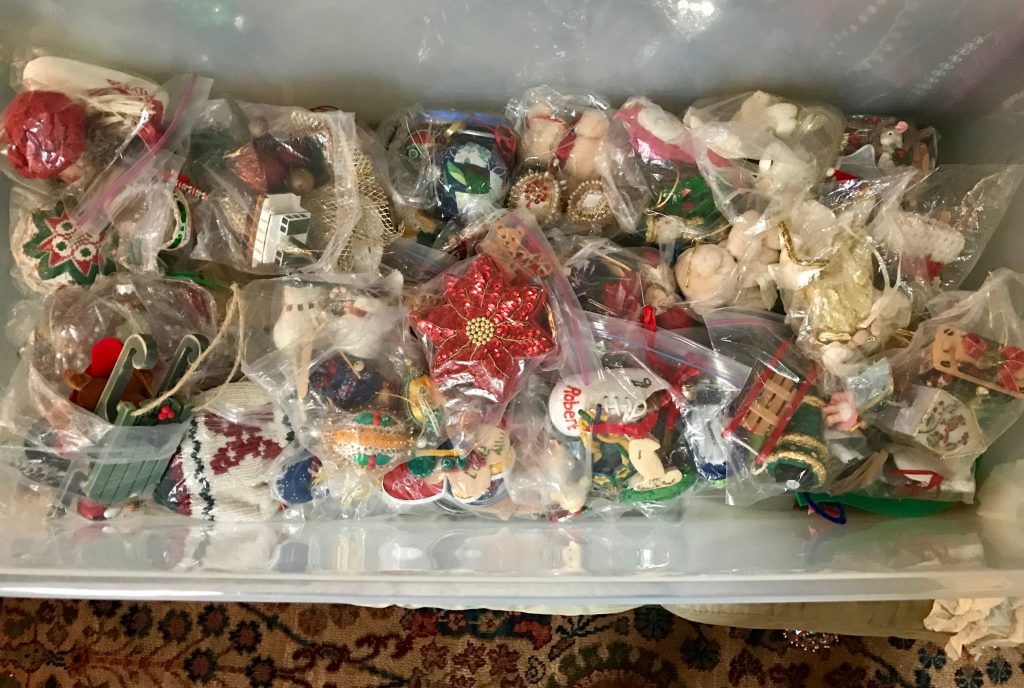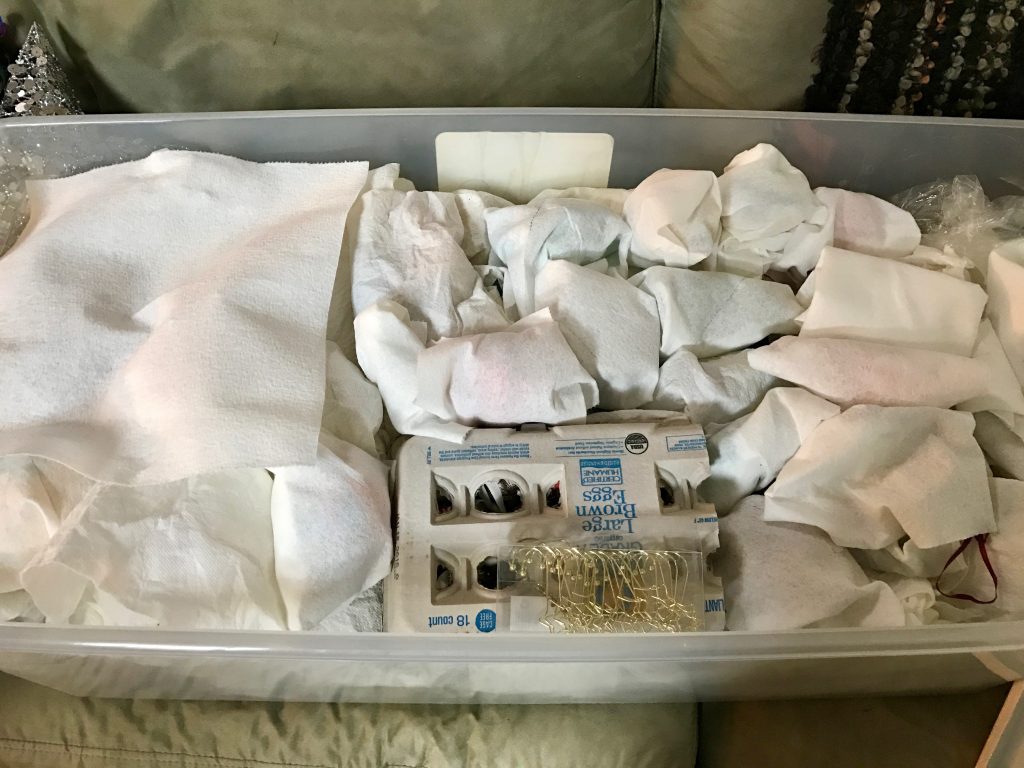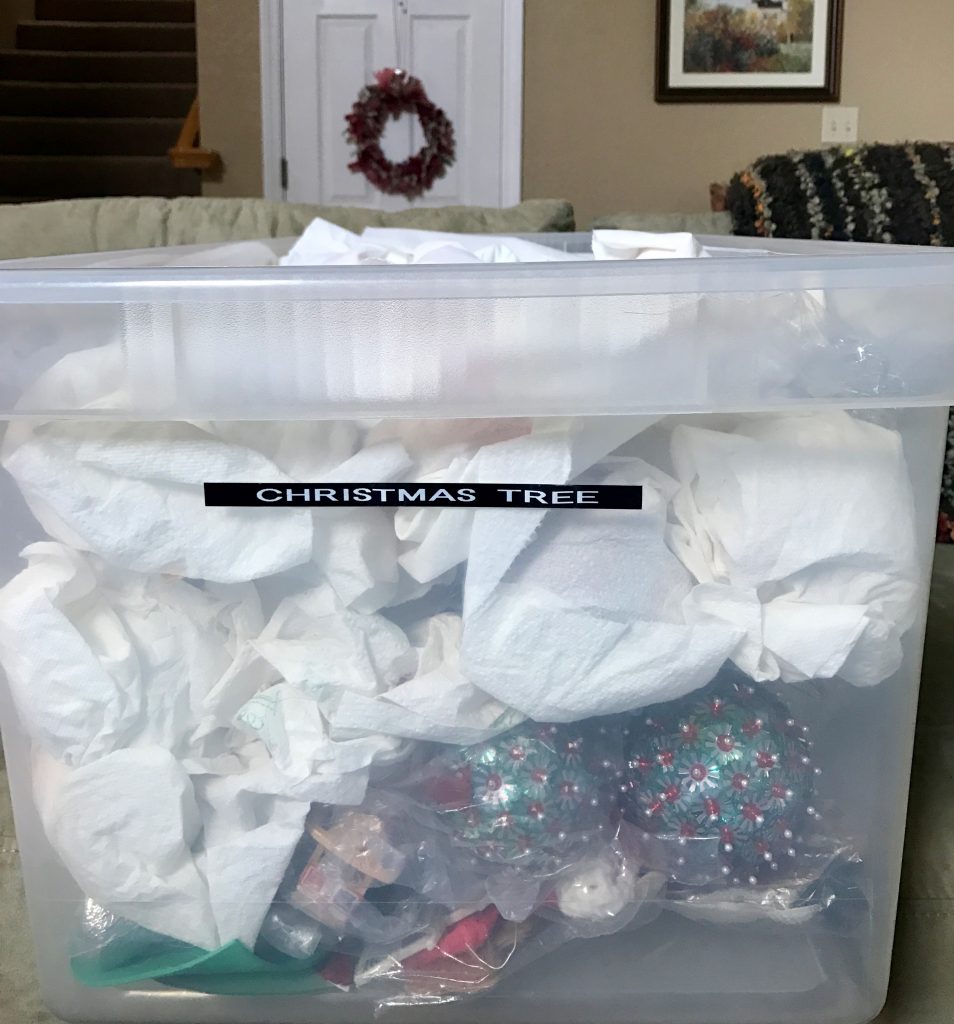 My boxes are a mish-mash of sizes. It depends more on the size of the decorations in any given zone as to what size box it gets. My labeling system is most often a black sharpie writing on a piece of painters tape. No my system is not uniform and beautiful, but it is every bit functional. That is what I go for.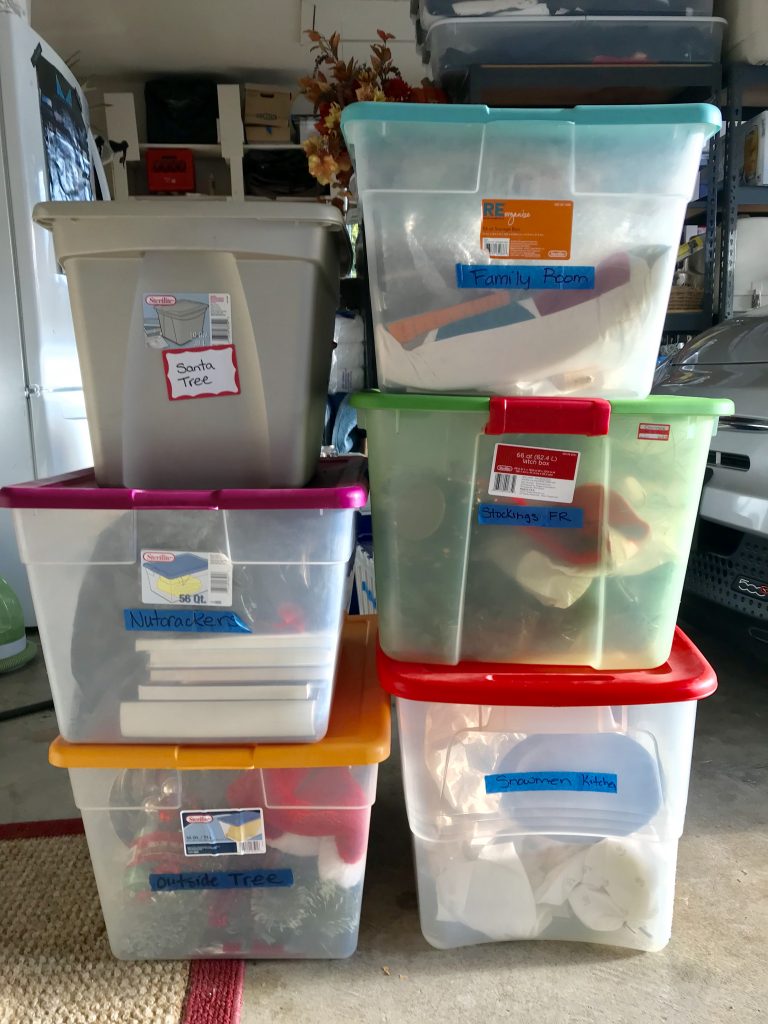 Christmas is busy and messy. It is a time to spend with family and friends.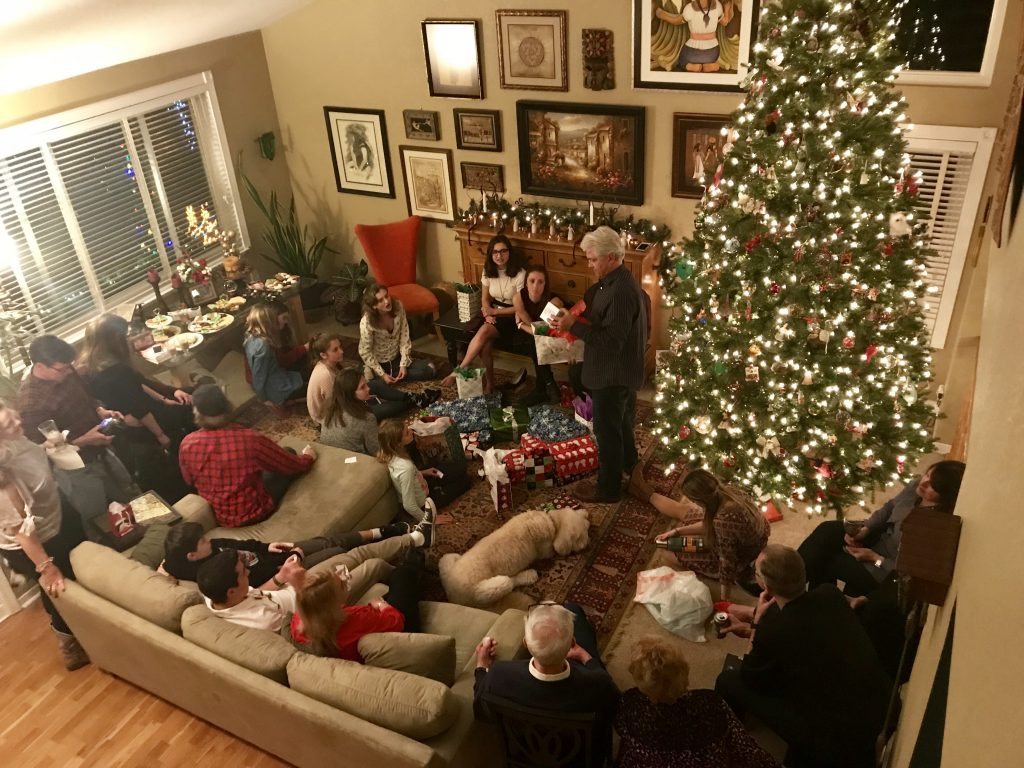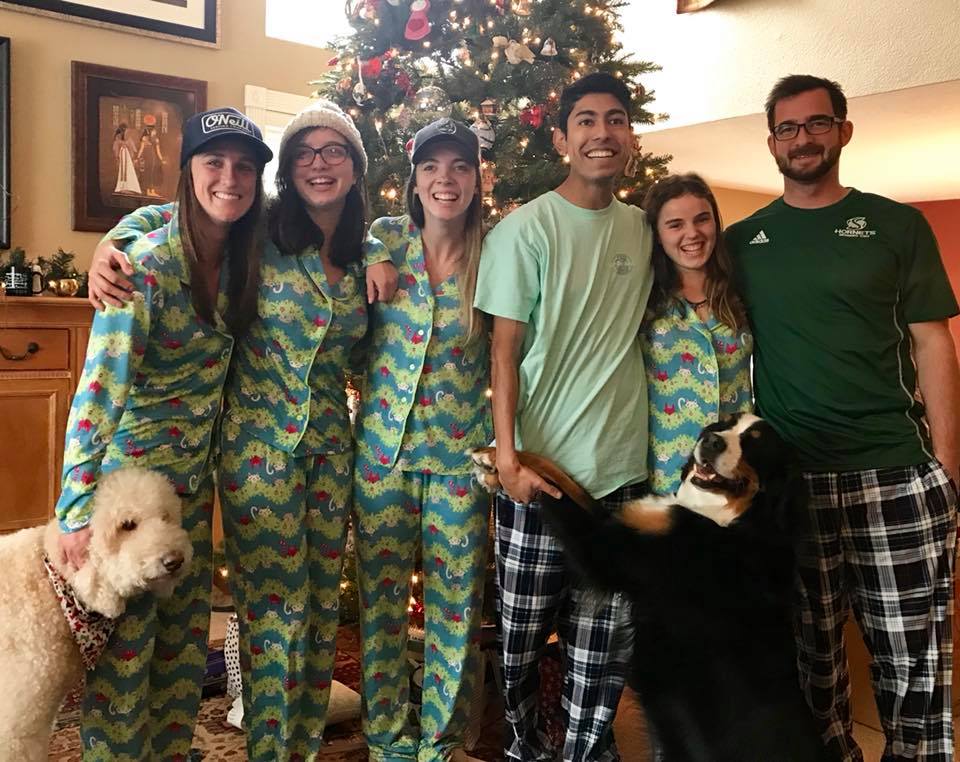 I enjoy the process of decorating my home more when I can take my time. Packing and unpacking my decorations by zones, allows me the ability to decorate a small chunk at a time. This makes decorating my home for the holidays all the more enjoyable. That is what creating a beautiful life is all about.  How to Organize Your Christmas Decorations is just one small step that helps the season flow smoothly.