I was flipping through my photos and came across pictures that I took when I first received my Pampered Chef Pizza Pans. They were so bright and shiny back then!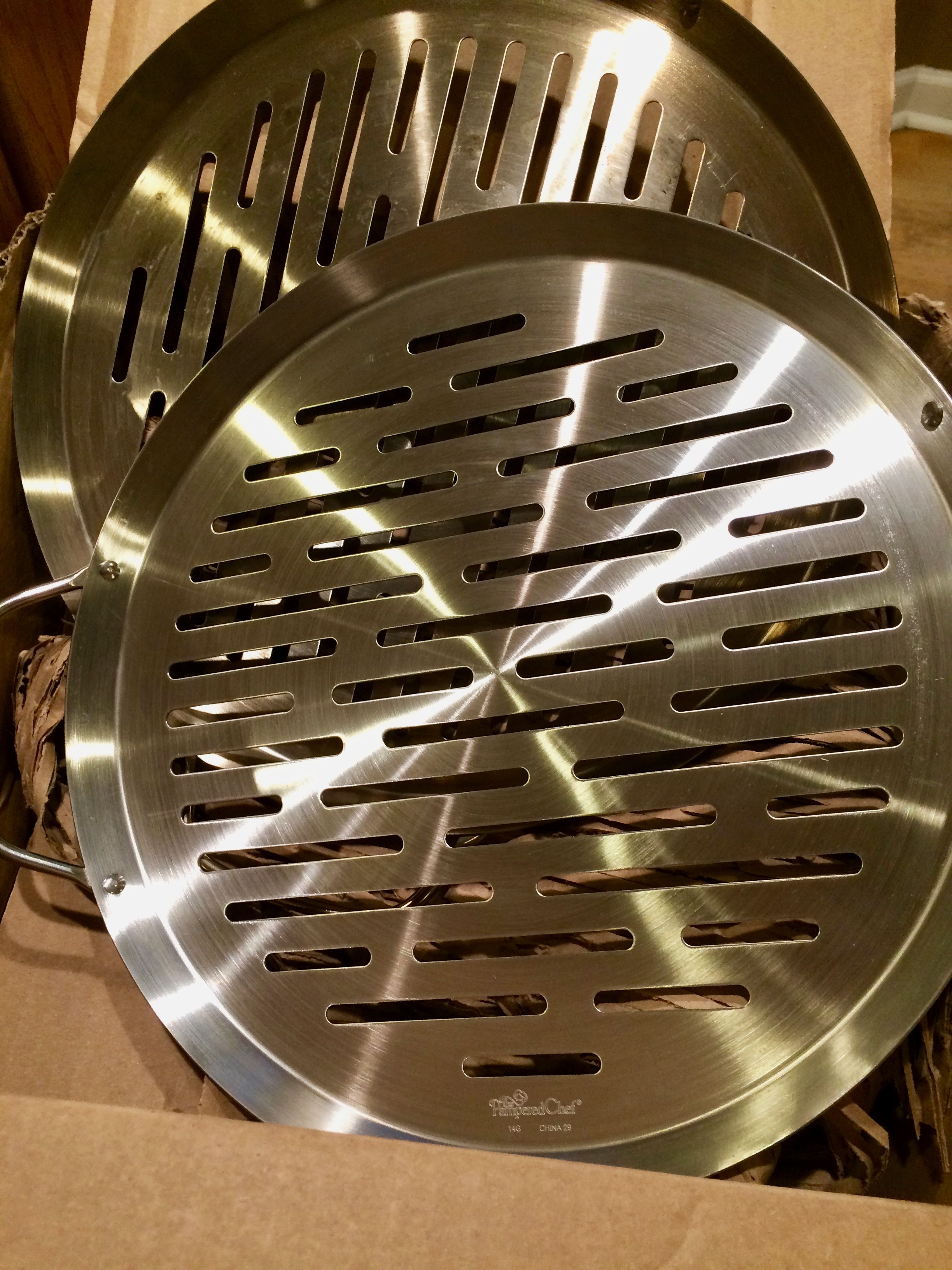 Then looking through my blog posts, I realized that I never shared how BBQ pizza is so easy with my Pampered Chef Pizza Pans. Easy and delicious!
My family loves BBQ Pizza – there are so many ways to make your own variety. Simply top the dough with your favorite toppings. For a while I went through a phase where every pizza I made I topped with crunchy bean sprouts. Don't grimace – it really is good! I would get the bean sprouts at the Farmers' Market and they were so tasty I started to add them to everything including my homemade pizza.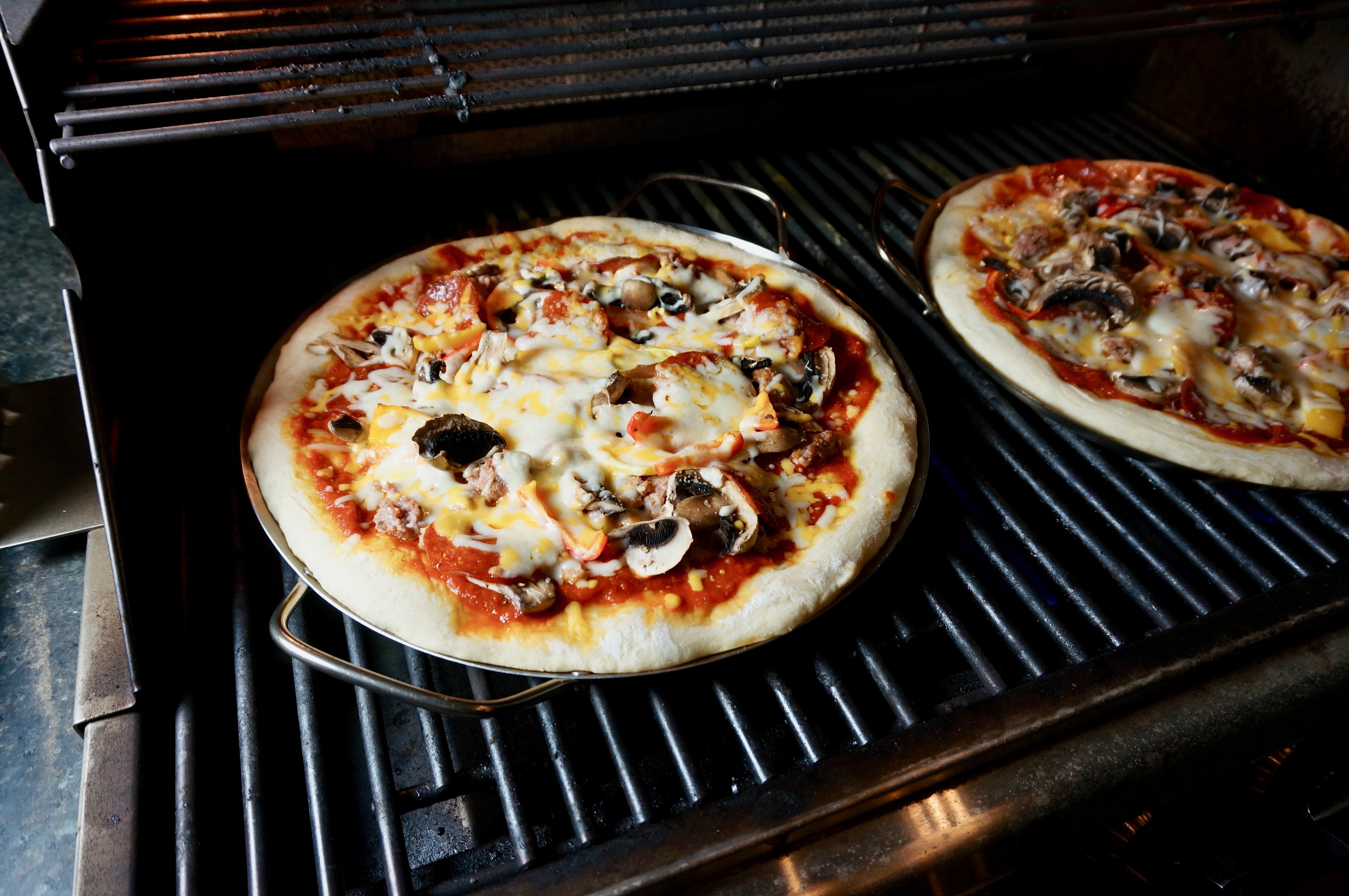 I'm sure you will love BBQ Pizza as much as we do.  We most definitely have a lot of fun with it. My friend Sheila, the one that gifted me with the pizza pans, has perfected that art of BBQ pizza and even throws these together at 6:30 on a school day. To me pizza is the quintessential Friday night dinner. It is super easy and a fun dinner after a long week of work and activities. It is also a great way to enjoy an evening with friends.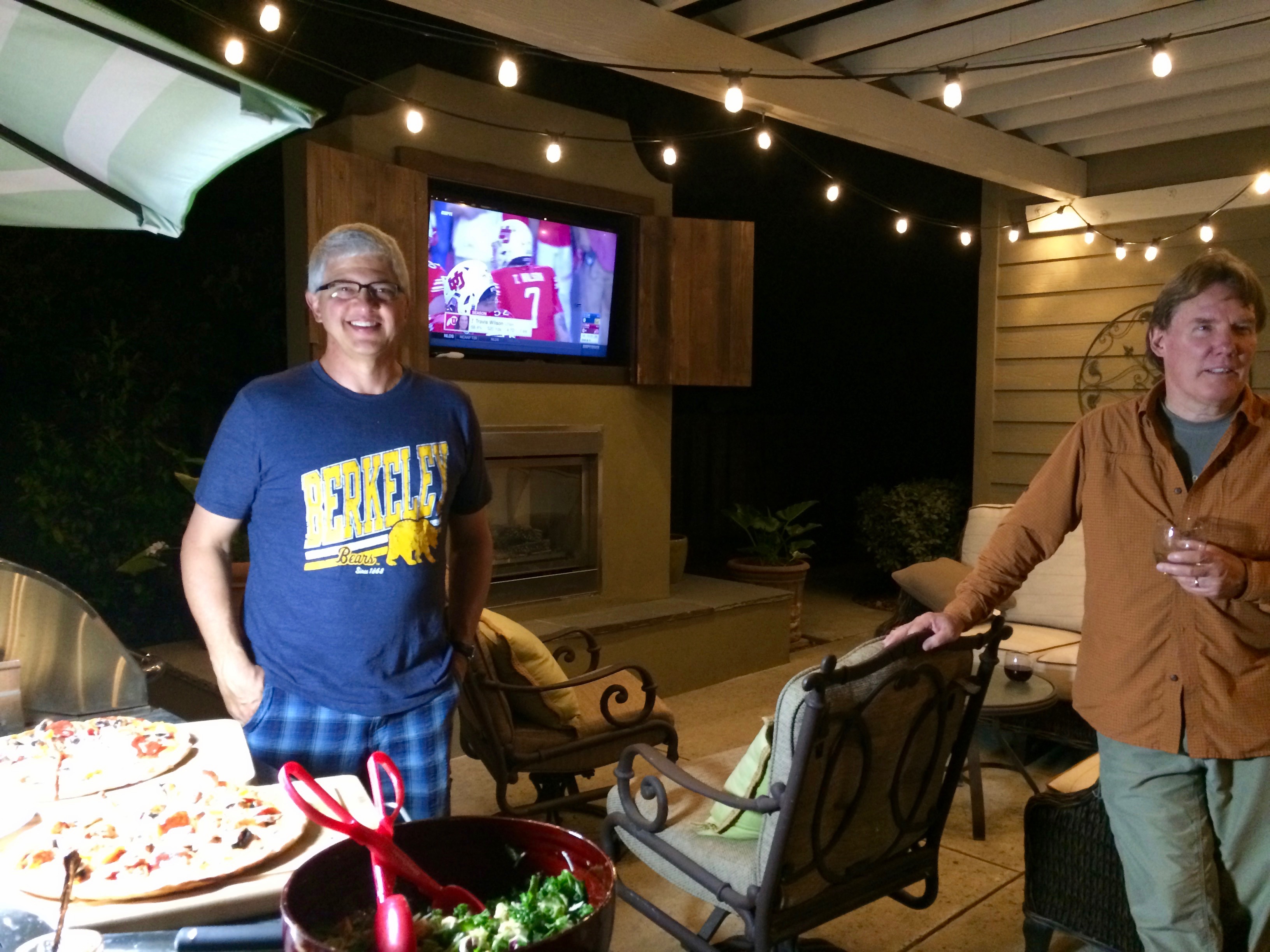 BBQ Pizza is so Easy with my Pampered Chef Pizza Pans
Here are some helpful tips straight from Sheila:
1. Don't ever use Safeway or Trader Joe's fresh pizza dough!!!!!  It's too sticky. The pizza dough recipe is below.
2. Spray the pan with Pam olive oil , don't use the regular Pam.
3. Place pizza dough on pan and then put your toppings on.
4. Heat BBQ to Med/High place pizza on the grill with lid closed and turn heat
down to Med.  After 4 mins "swivel" (check video below) the pizza on the pan.
Swivel again in a few minutes   Keep a close eye on the pizza, it will burn in a
heartbeat.  Total cooking time about 10 – 12 minutes.
The bottom of the pizza gets just the perfect amount of crisp with the swivel effect!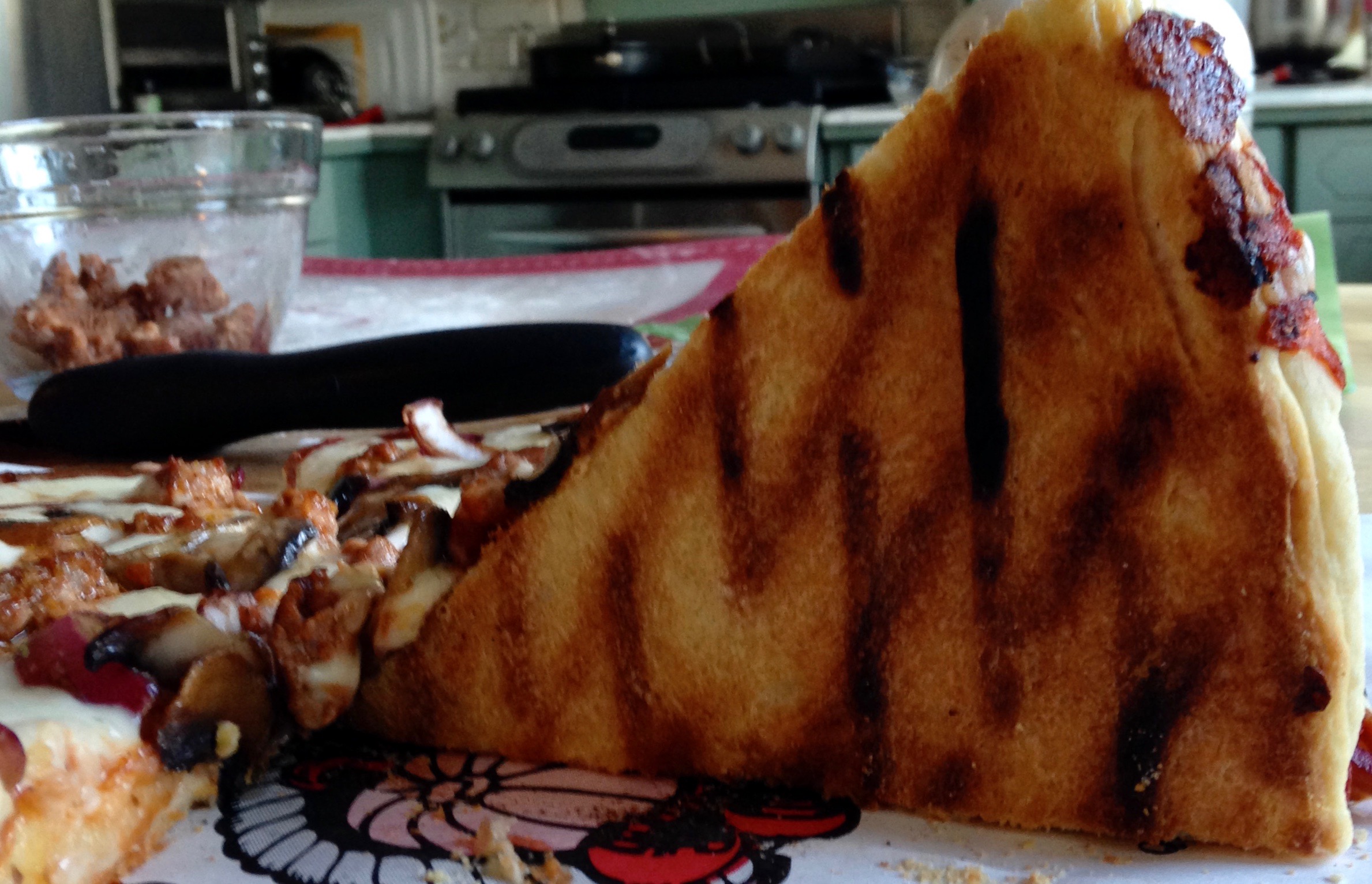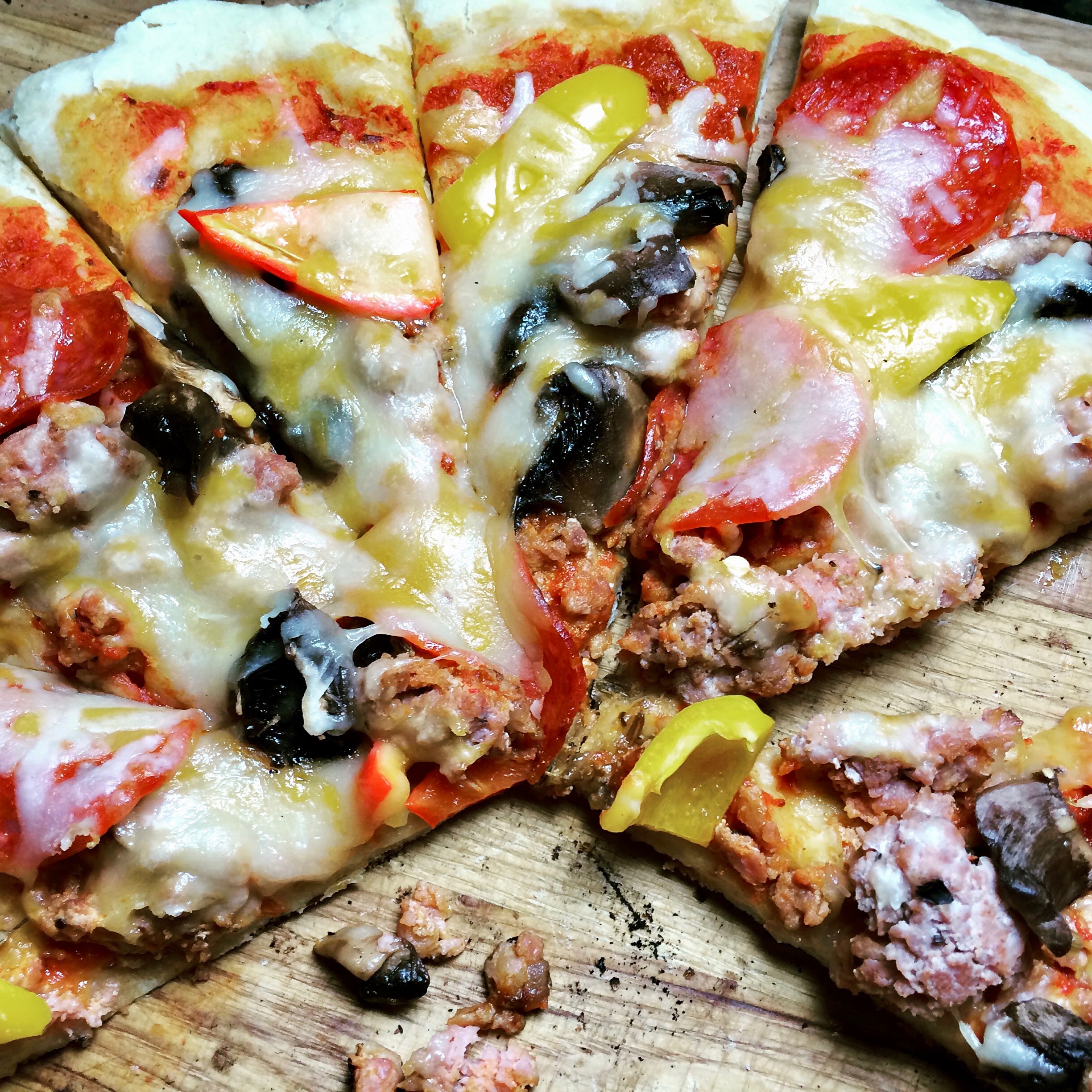 Sheila makes the pizza dough and puts it in the fridge for up to 3 days.  It takes about 5 mins to put it together.  She suggests getting yourself a dough bucket (Smart and Final). One day I will get one, but in the meantime I use a large plastic dollar store bowl.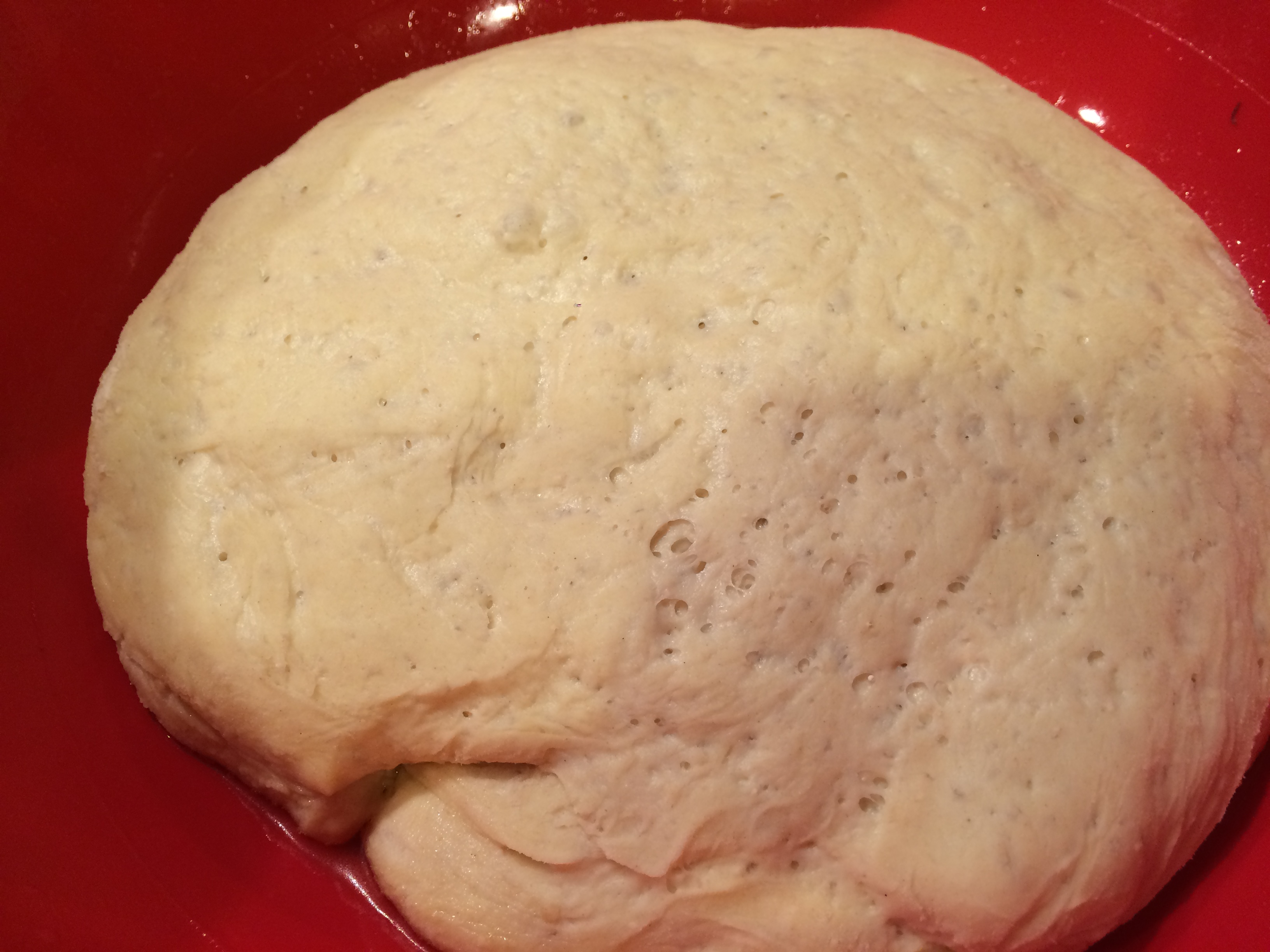 Pizza Dough Recipe
Courtesy of Bobby Flay
Ingredients
4 cups bread flour
1 tsp sugar
1 envelope of yeast (2 ½ tsp)
2 tsp. salt
1½ cups water (110*)
2 T. olive oil
Directions
Mix all dry ingredients together in the bowl. Add water and olive oil slowly using a dough hook. Mix until dough forms a ball and no longer sticks to the bowl
Pour 1 T. olive oil and spread all over bowl. Place dough in bowl and cover with a lid or saran wrap. Let rise for at least 1 hour.
Place dough on a cutting board and divide in half. Form into 2 balls. Cover with saran wrap and let stand for 10 minutes on cutting board. Roll out dough.
Once your dough is ready, spread it onto the Pampered Chef Pizza Pan (sprayed with Pam Olive Oil), add your favorite toppings, and continue with the directions above.
Voila – BBQ pizza ready for dinner.
The cool thing about my pizza pan, is that not only does it make BBQ pizza super easy, I also now use the pans to grill my salmon burgers! It just makes my grilled salmon burgers less clean up than the basket and grill pan!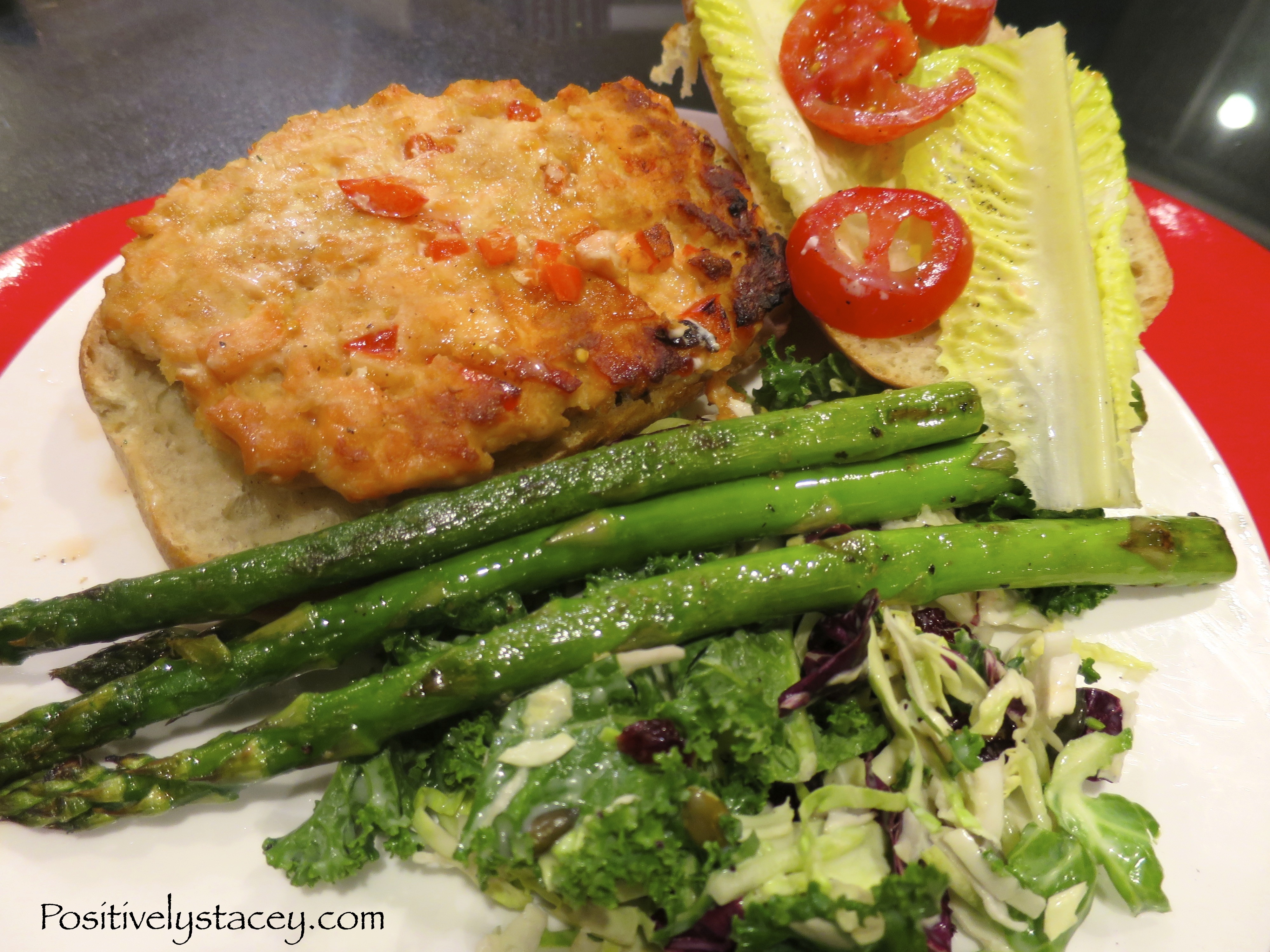 Thank you Sheila! I love my new pan! If you are in the area, Sheila also hosts  amazing evenings of prepping and preparing meals for the freezer! Salad and dessert nights as well. It always looks like a fun time in her kitchen!
You can contact Sheila at: Ingredients4success1@gmail.com
or learn more at: Pampered Chef BBQ Pizza Pan