A while back I made a beautiful and yummy dish called Triple Greens Frittata. When I posted the recipe with pictures, I had a friend Sheila decide that she needed to send me a new pan! Yep, you got it – a new Pampered Chef pan arrived shortly after that post. When she saw my recipe and post, Sheila's comment was that she had the pan for me! And who does not love getting a surprise package in the mail? The fact that it's Pampered Chef? Makes it all the more delightful! I love Pampered Chef, and I have been having a lot of fun with my new Brownie Pan.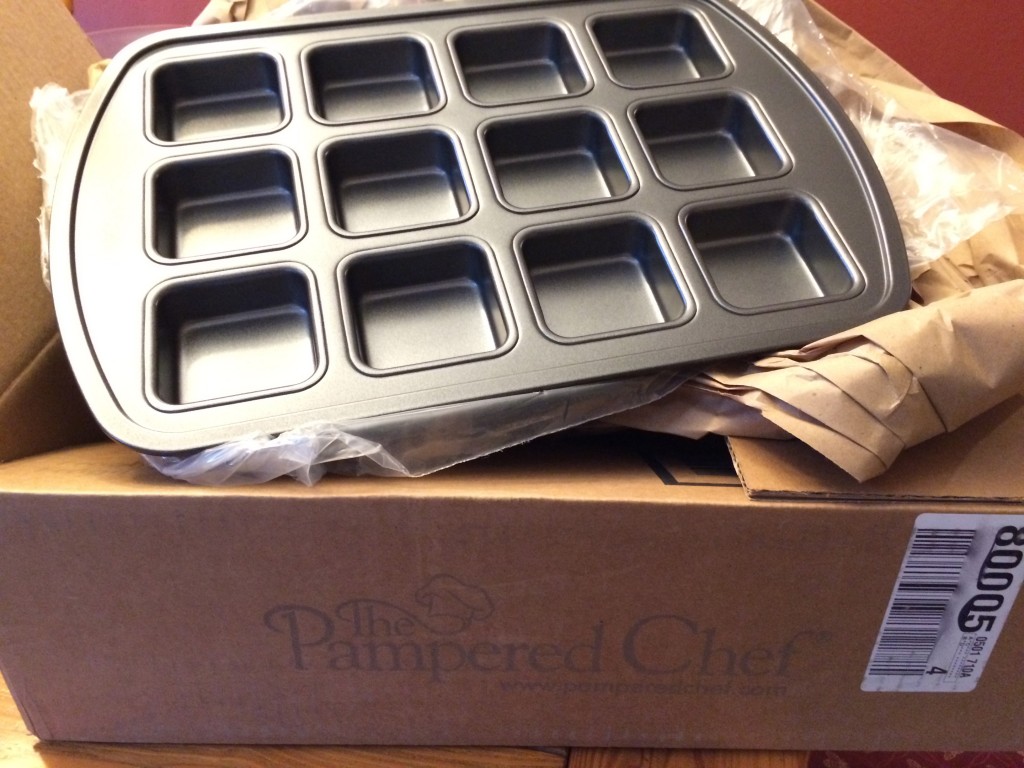 Sheila was right! I love this new pan! It makes these adorable and easy to serve portions! It is perfect for so many recipes. I have enjoyed using this pan when I cook for both potlucks and entertaining. It makes it soooo easy for guest to help themselves!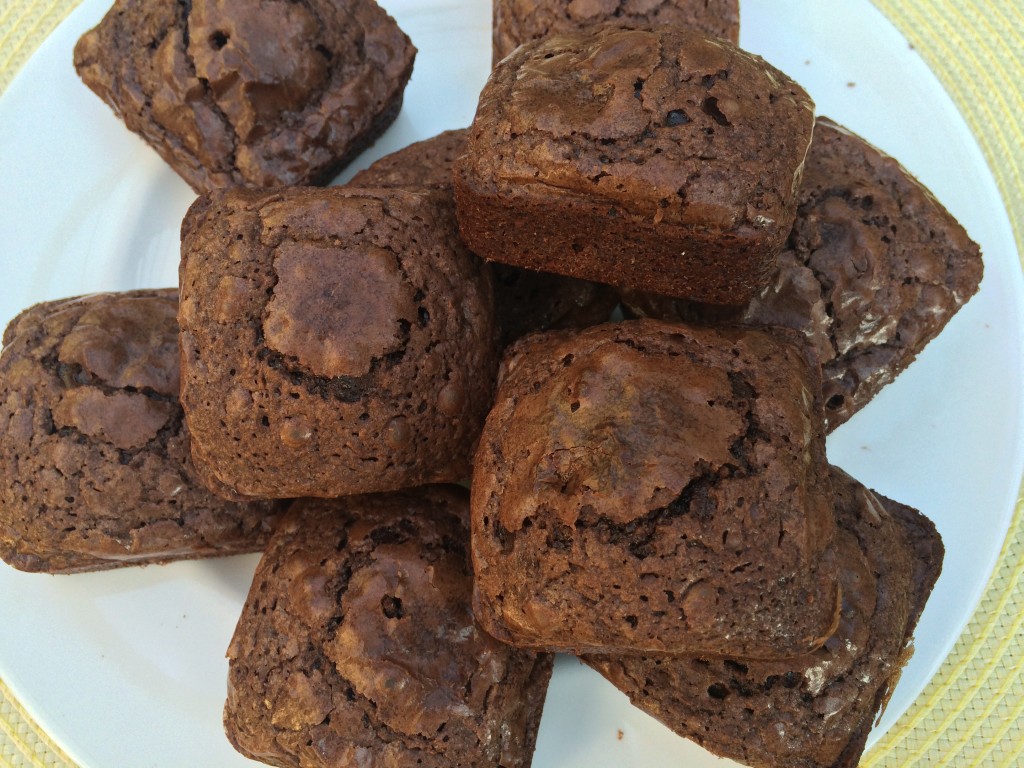 I admit it, I have been using it mostly for brownies! It is called a Browine Pan after all. The pan came with an e-recipe book filled with some rather delicious looking recipes, but instead I have used one of  Sheila's personal recommendations: a box of Ghiradelli Double Chocolate brownie mix, replace the water with buttermilk, and bake for 20 minutes. Easy! And so good!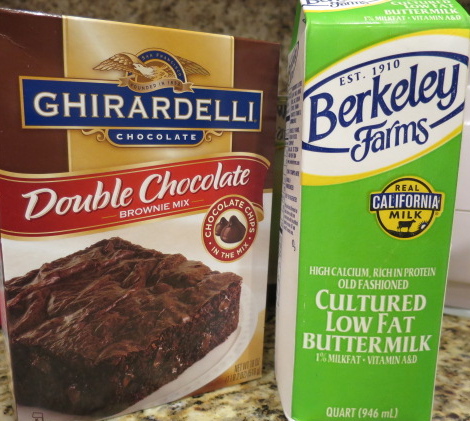 Yes, I do have a favorite homemade brownie recipe tucked away in my recipe binder, but I have not made that recipe in years. Decades actually. I really do like some of the box brownies mixes – they are supper easy, and I have never had anyone turn down a brownie because they did not enjoy the ooey-gooey chocolatey richness of a boxed-mix brownie. Not ever.
This was the first time that I have swapped out water for buttermilk. Glad I did – extra delicious! Look at that tower of yumminess! When I served these brownies at our Fourth of July gathering, a  friend asked which bakery I bought my brownies at because she wanted to get some for her next party. Between the yumminess and perfectly shaped squares, she figured I bought them from a bakery! Nope – just a box, an easy substitute, and a great new pan!
But beyond brownies, Sheila is right – this would be perfect for my Triple Greens! The next time I make my Chili Cheese Corn Bread or my Cheesey Mushroom and Artichoke Breakfast Casserole I will be using my new Pampered Chef Brownie pan. Not only will my food taste delicious – they will look smashing and be easy to serve. I think they should change the name – it's so much more than a brownie pan 🙂
Important to note – the pan cleans in a flash 🙂 I was a bit worried about that – I'm not one who enjoys the clean-up of my kitchen endeavors.
Thank you Sheila! I love my new pan! If you are in the area, Sheila also hosts  amazing evenings of prepping and preparing meals for the freezer! Salad and dessert nights as well. It always looks like a fun time in her kitchen!
You can contact Sheila at:
Ingredients4success1@gmail.com
or learn more at:
https://www.pamperedchef.com/pws/sheilamadrieres