Recently a fellow teacher got married – Congratulations, Mrs. C!
To help her celebrate, we threw her a bridal shower just as the school year was wrapping up and before the official, "I do."  With a little bit of sleuthing we discovered that Mary Poppins was a favorite movie and story of the bride-to-be,  so that set the theme for the party!
Honestly, having a theme for any party helps set the plan in motion. With a theme you suddenly have colors, menu ideas, and party games swirling in your head. In fact, having a theme is tip number one in my 12 Tips to Make Entertaining Easy post.
Once we had the theme and date pinned down we sent out Evites to the teachers and staff.

The backyard garden was decorated with flowers, umbrellas, photos, and even some metal chimney sweeps that were serendipitously found at a thrift store!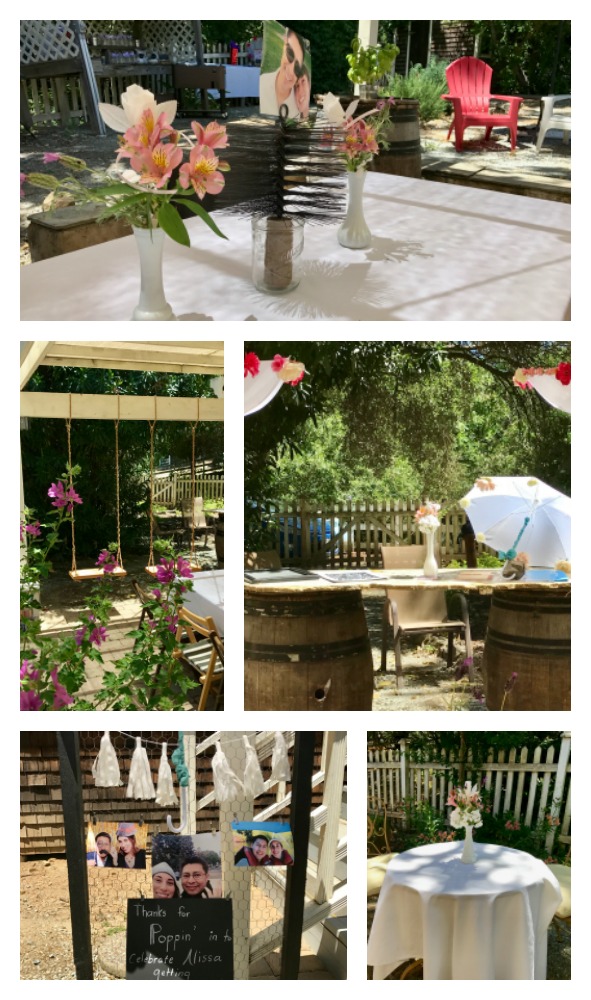 The menu was a potluck and the table was filled with all kinds of yummy bites, including some fun penguin cheese crackers.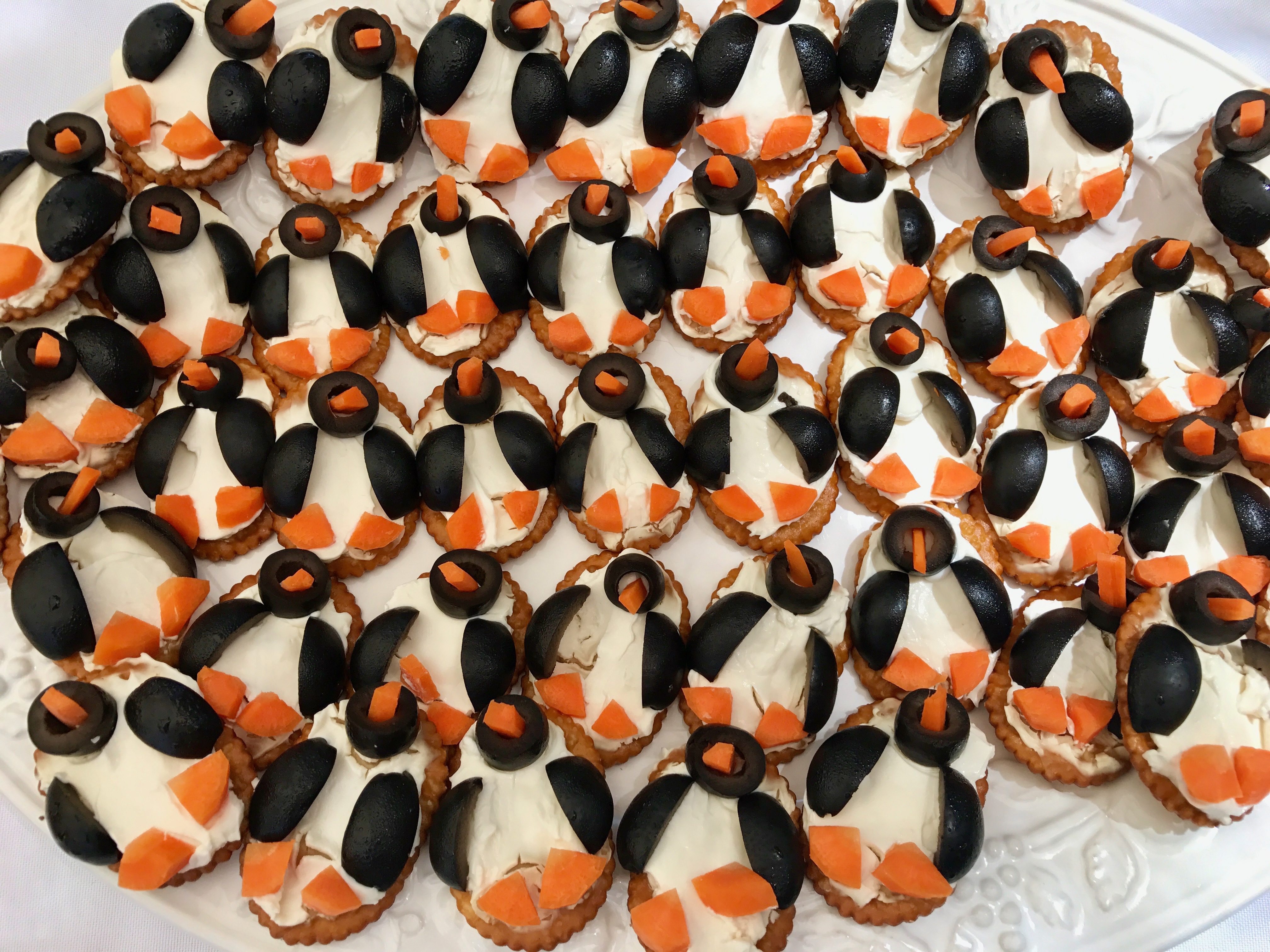 A drink station included Lovely Lemonade and Supercalifragilistic Mimosas to be mixed up with a variety of fruit juices and sliced fruit.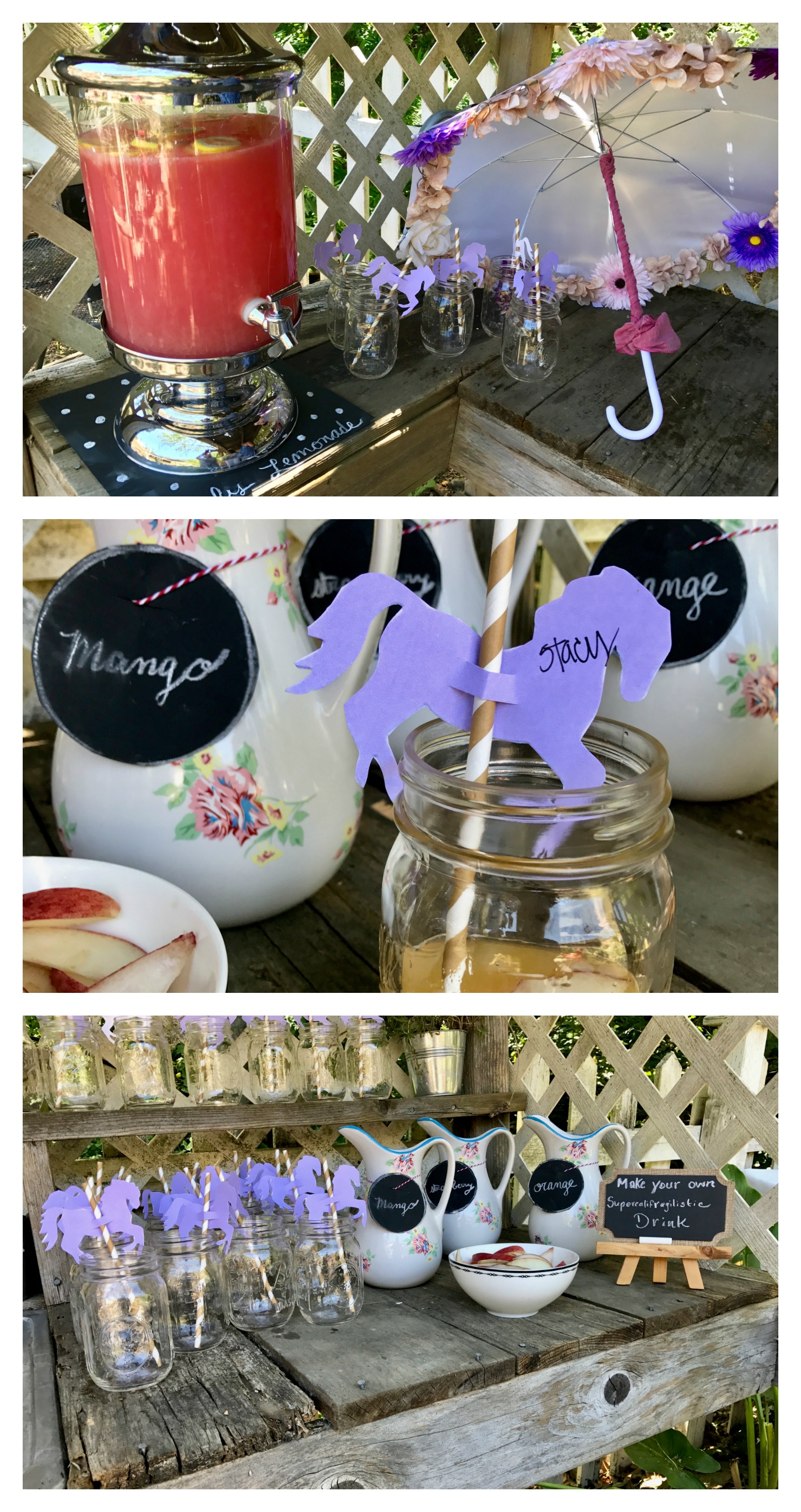 I made Spoonfuls of Sugar and Cupcakes for dessert. More on these two later in the post!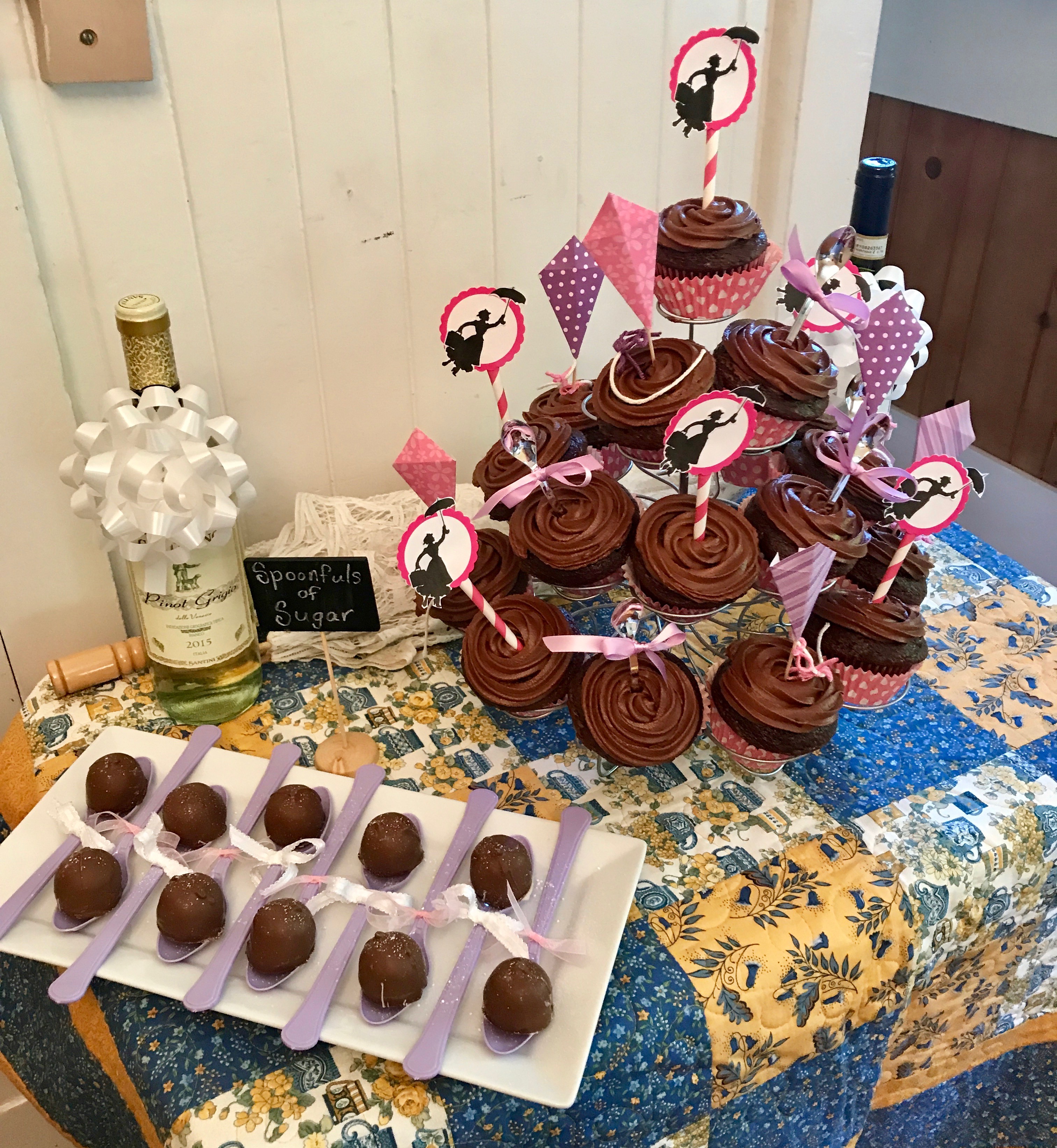 We played What's in your Purse and prizes of wine were handed out.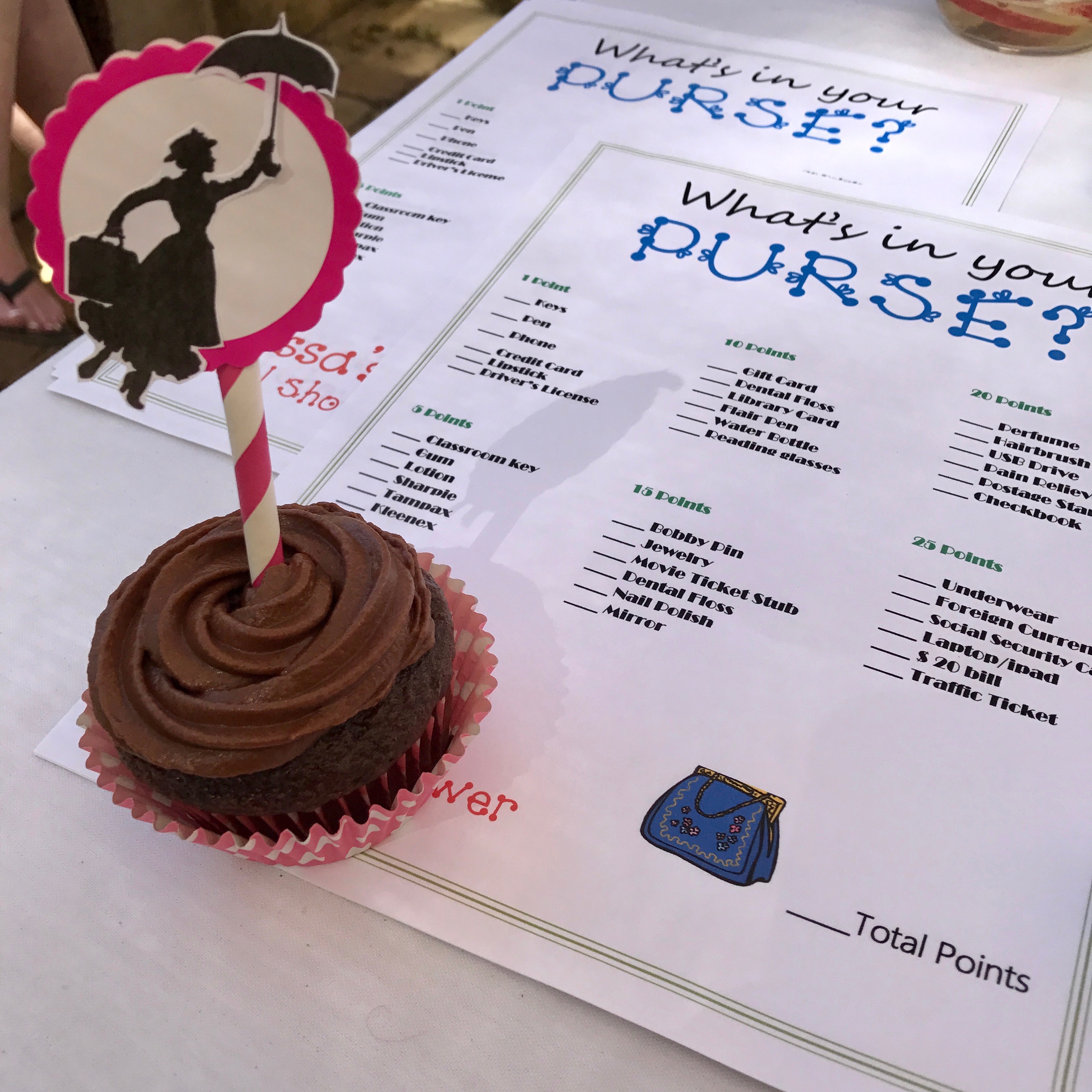 Gifts were opened and ribbon and bow flower bouquets were made. This was much easier said than done! With so many guests popping their gifts into gift bags – bows were in high demand. Some clever layering of tissue paper took place in order to create tissue flowers for the bouquets.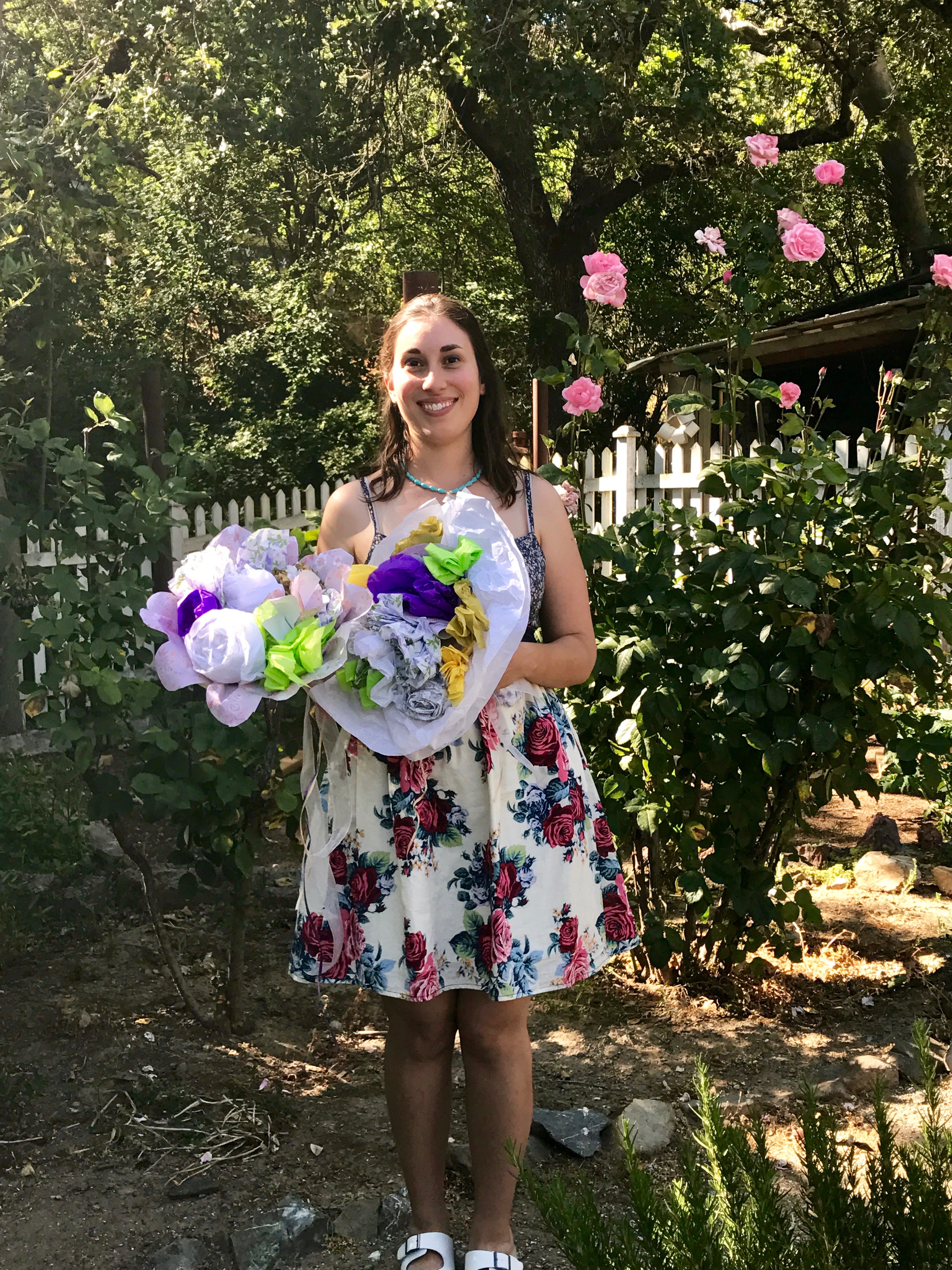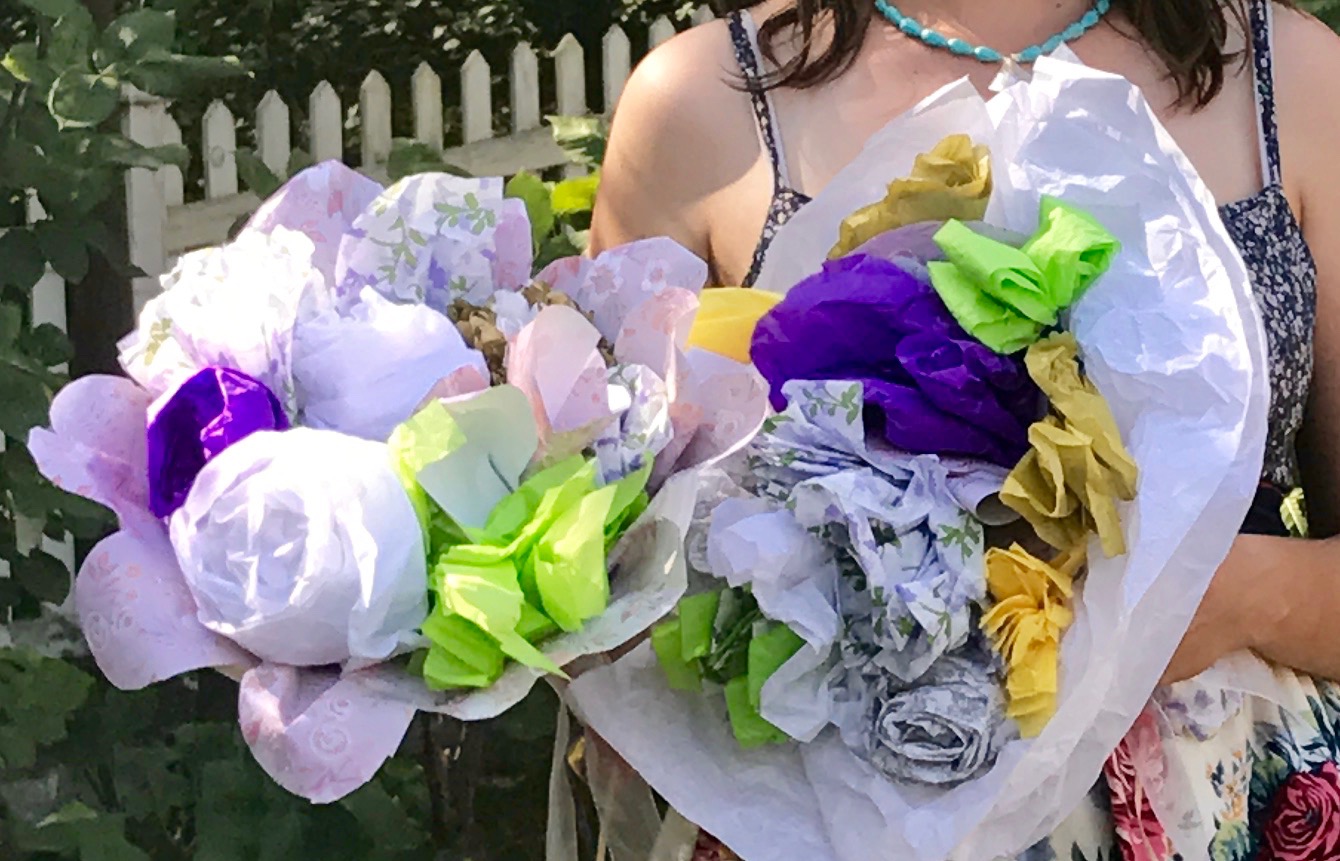 The party was a perfect afternoon celebrating one of our fellow teachers and a fun gathering towards the end of the school year for all of us. It is always fun to get together with colleagues away from school!
To make the Spoonfuls of Sugar I simply bought some ready made and totally delicious chocolate truffles. I attached them to the spoons with a little bit of melted chocolate. I used white chocolate because that is what I had on hand. And then because the spoons where top heavy with the truffles, I used another bit of melted chocolate to "paste" the spoons to the plate. Simple! Just know that my first plan did not work. This was take two. I first tried to nestle the truffle in a bit of chocolate frosting onto the spoon, but it would not hold the truffle in place. It needed the hardened chocolate.

I loved they way the cupcakes came out as well. In the interest of time, I used my favorite boxed cake mix, but I made my own chocolate buttercream frosting. Homemade frosting is so easy to whip up and tastes so much richer and creamier than the store bought ready made cans of frosting.
I used a frosting tip to top the cupcakes with the chocolate frosting and then added the cupcake toppers that I made.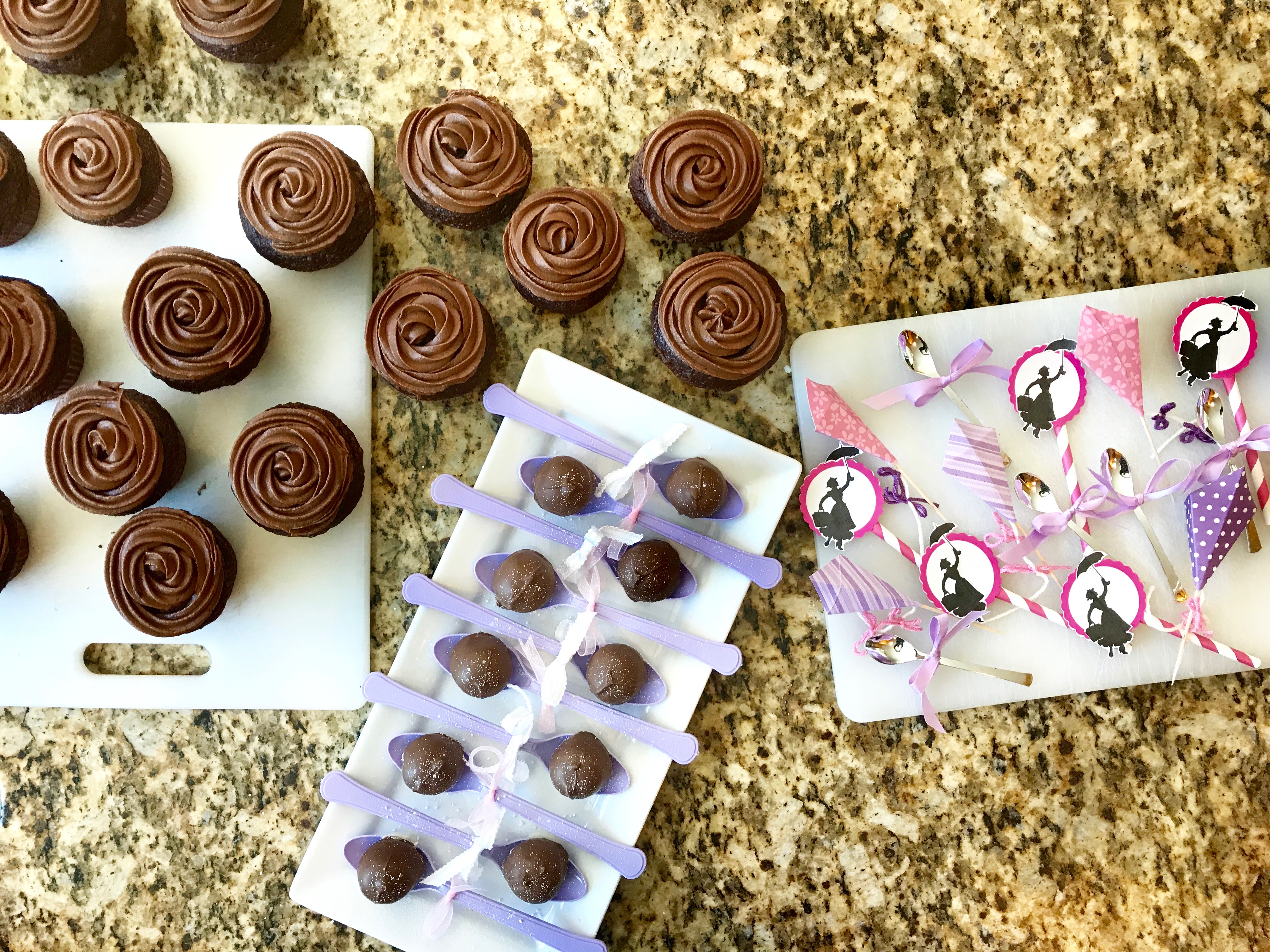 I made mini-kites out of paper and embroidery thread for the kite tails and ribbons, and attached them to picks.
I bought the little spoons at the party store – they are appetizer spoons, and I simply added ribbon.
The Mary Poppins were printed from a free image, cut out and glued onto round stickers. I stuck two of the round stickers back to back with the end of a cut straw in between the two round stickers.
I transported the cupcakes to the party without the toppers so that they would fit in my cupcake carryall. I simply set them into my cupcake stand and popped in the toppers. 

The party was a wonderful afternoon! And a framed quote for all of the guest to sign for the bride-to-be!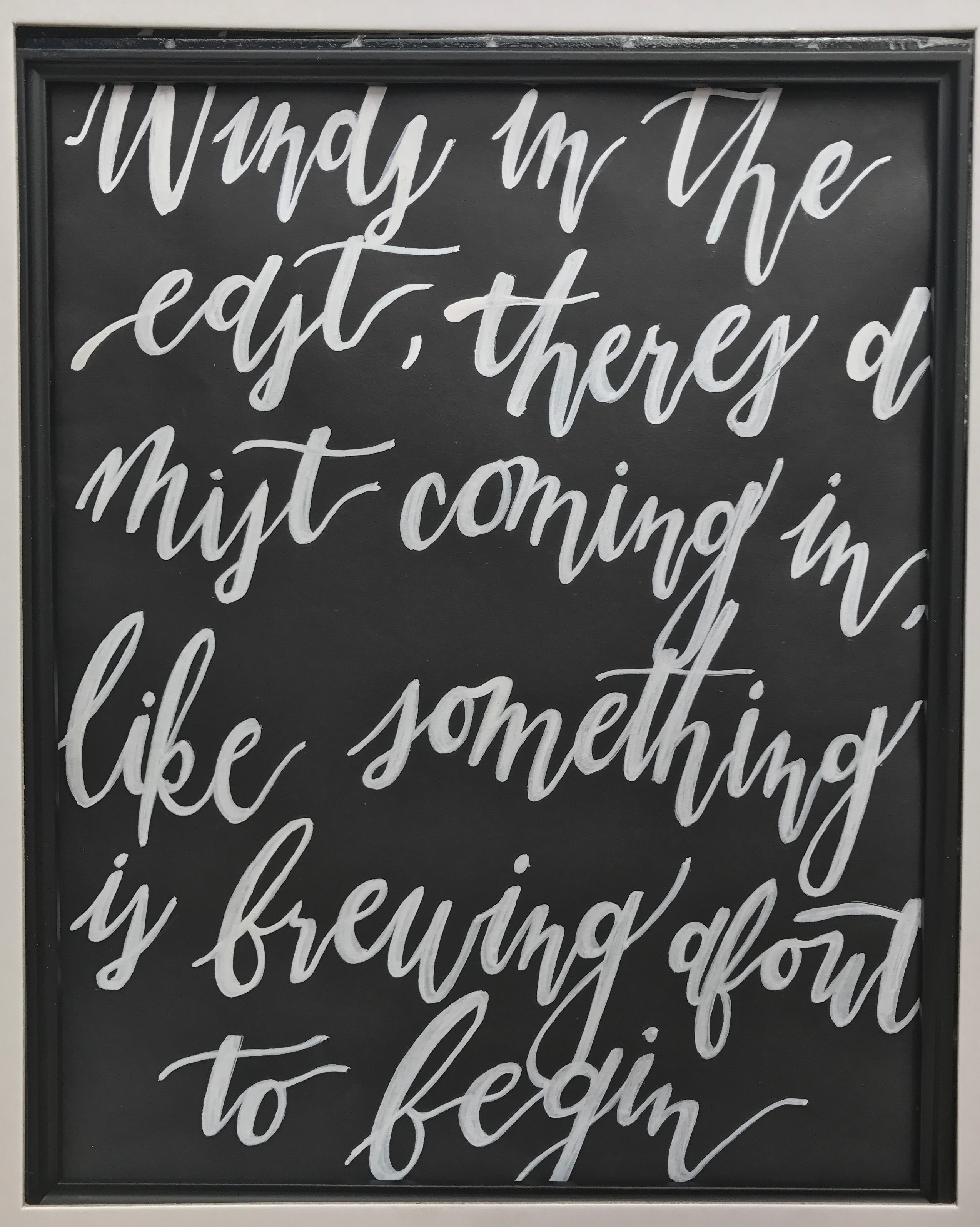 Winds in the east, mist coming in,  like something is brewing  about to begin.