I am tired. Really tired. So tired that last Saturday night when my hubby and I had an unexpected evening alone and we headed out to dinner, I was basically falling asleep at the restaurant table. That is ridiculously and embarrassingly tired. Now granted, we did spend Saturday cleaning out the garage but the tiredness is persisting. It is times like this week that I really need a back-up plan to get dinner on the table. This is when I need to have the easiest of easy weekday meals.
We are back to school and that means that I am back into the classroom. Transitions are always tiring for everyone in our family. Suddenly we are needing to get up earlier than we are used to, work and school demands are back into play, and I am desperately trying to get myself back into a "normal" routine.
So what do I do when I need a really easy dinner? Some of my go-tos are:
Veggie Scrambles – this is when I saute up whatever veggies I have on hand with some onions and garlic and scramble them into some eggs. Toss in a bit of shredded parmesan cheese, toast some sliced bread and call it dinner.
Salad – leftover chicken or other meat gets tossed with lettuce, chopped veggies, chopped apple, chopped nuts, a bit of shredded or cubed cheese tossed with a light balsamic.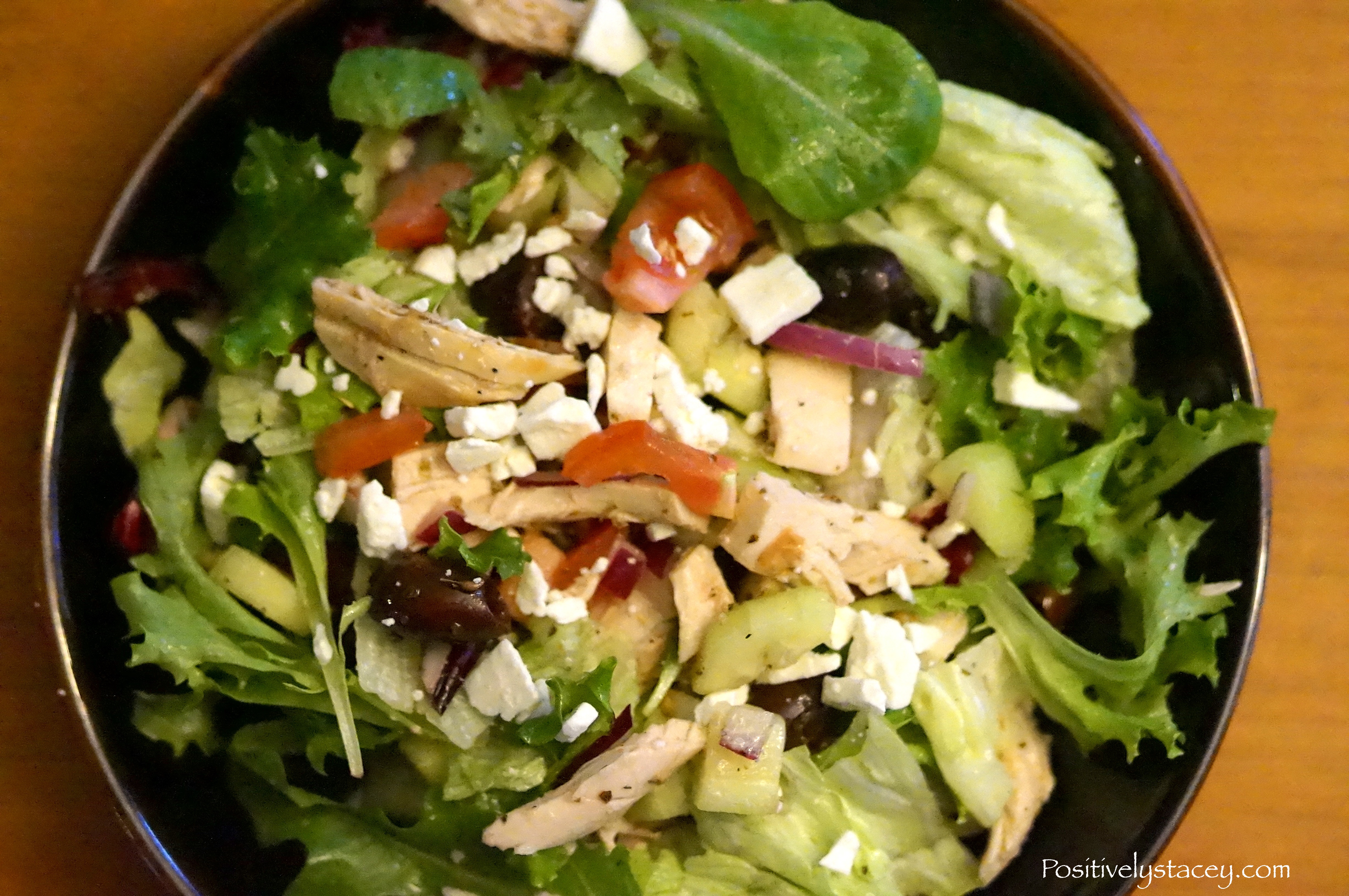 Soup and Tuna Melts – I almost always have a carton or two of soup in the cupboard (I have one child that loooves soup) and I heat this up while I mix up a can of tuna and put together tuna melts. A minute under the broiler and dinner is served.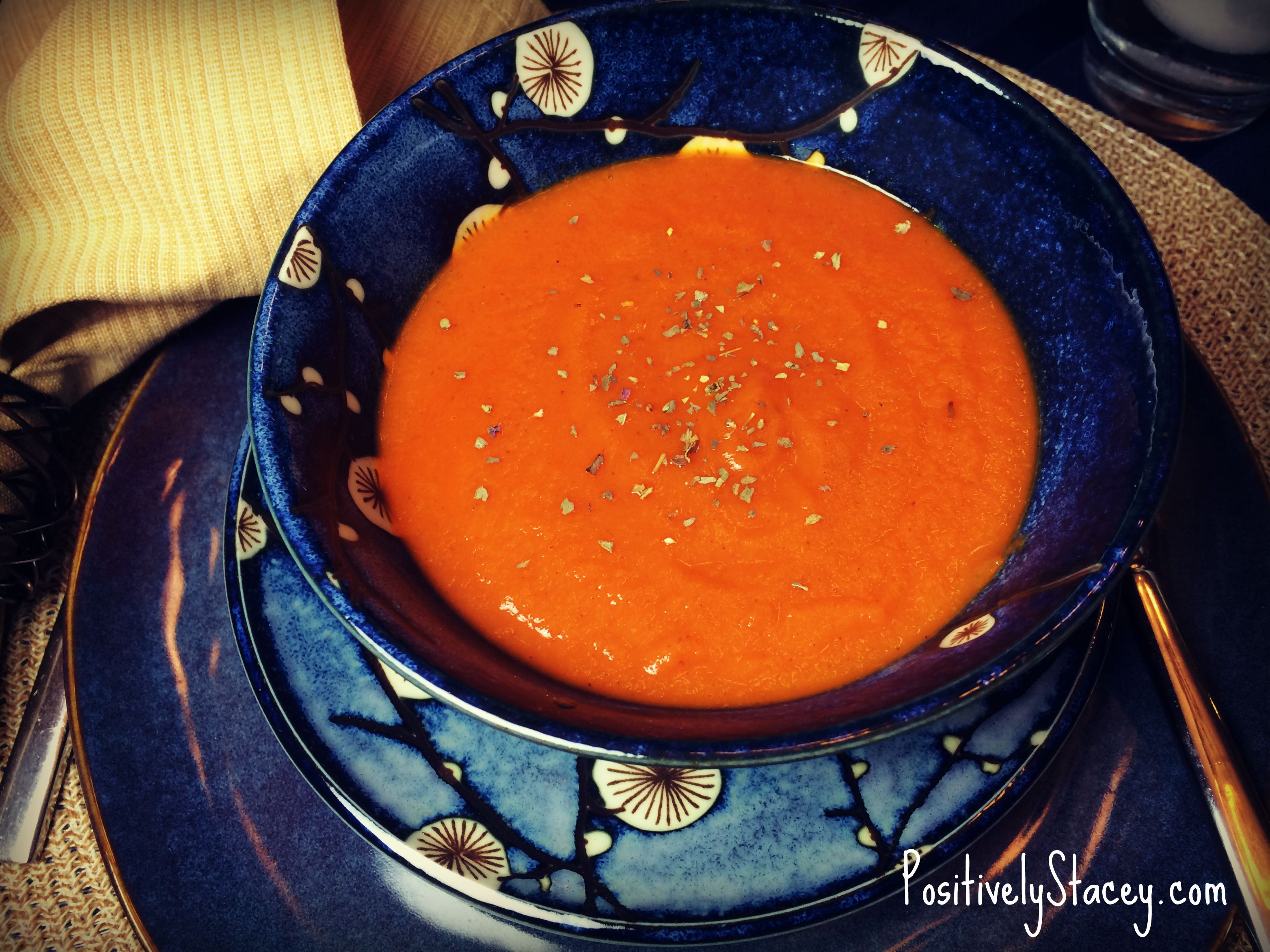 And sometimes…
It is Fend For Yourself!
That is what I declared for last night's dinner. There were plenty of leftovers to nosh on, sandwiches to make, and salads to toss. It was pretty much open the fridge and fix yourself a diner plate. If the family cannot find enough in the fridge they can always open the freezer to see what might be hanging around in there. I do keep healthy frozen meals on hand because my teenagers are always looking for more food. If I am not around and they are unsure of what can be cooked up, they know the frozen meals are there for them to eat whenever.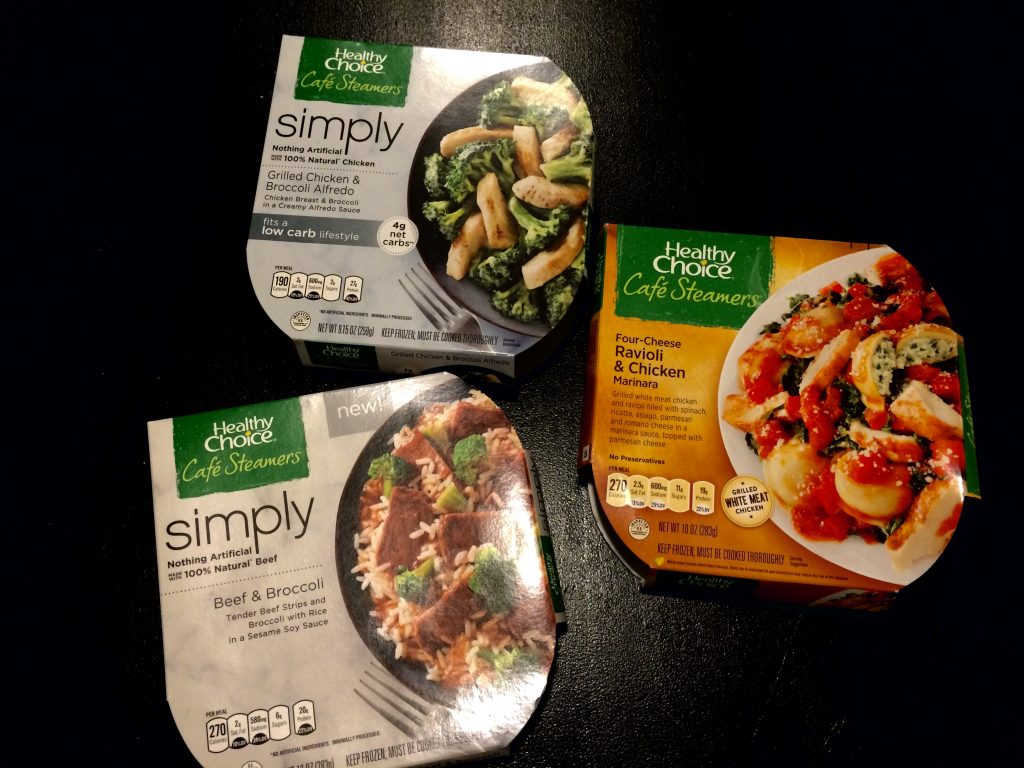 Yep, as much as I meal plan and shop – some nights I just need a break and I resort to one of these easiest of easy dinner meals. Each one is healthy, easy, and my family enjoys them all. They are staples that are always on hand in my kitchen.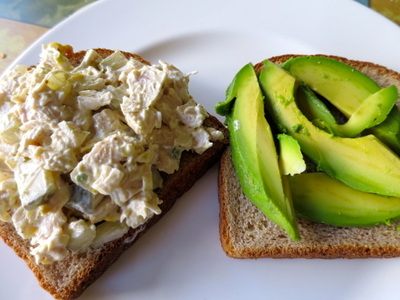 Tonight is Back-toSchool Night so my daughter, Nicole, is in charge of dinner. She is making a Fill-Your-Own-Bowl Meal.  She is browning ground turkey with onion, garlic, and seasonings; roasting Brussel sprouts and peppers; cooking up a pot of brown rice; and telling everyone to build their own bowl for dinner. Hopefully there will be leftovers for when I get home.
I can't wait to taste her creation!
I was able to chat with Brooke Parkhurst, entertaining expert, cookbook author and busy mom about options for easy meals. When it comes to frozen meals, we really like the Healthy Choice Steamers. I also need to pack myself a lunch every day and when I am running late (which is more often than I care to admit) it is so easy to grab a frozen meal and head out the door.
Brooke has some great ideas on how to feed your family when time is short, she is here to share her top tips on easy and delicious meal solutions for the whole family.
The Easiest of Easy Weekday Meals with Brooke Parkhurst
https://www.youtube.com/watch?v=aUaDN0mGbAw
Brooke is a mother, writer and cook. Tying the knot with her husband James rocked her world and gave her the most delicious morsel of all- daughter, Parker Lee. With their daughter and debut cookbook, Just Married & Cooking, out in the world, Brooke developed into a culinary, entertaining and wine expert with recurring appearances on and writing gigs for: NBC Today Show; CBS New York, The Couch; Fox, Fox & Friends, People.com, Redbook.com and WomensDay.com But that's no surprise because writing and cooking (and cheese) have always been central to Brooke's life.
Her debut novel with recipes, Belle in the Big Apple features a small town Southern girl who moves to New York City in search of a career—and a good meal. Brooke penned the online food column, Full Plate, (think Carrie Bradshaw-cum-June Cleaver) for the New York Daily News and hosted the ABC digital food series, Eat & Greet. She also served as the lifestyle/cooking correspondent for Conde Nast's debut web network. Together, James and Brooke are the voice of young couples and families looking for answers to the nightly cooking challenge.
Thank you to Lemongrass Kitchen, Healthy Choice, and Crispy Green for providing me with this interview opportunity.
What are some of your easiest of easy weekday meals?