Bacon. Do I need to say more? Well then, just let me add the word bread. Bacon and bread, now I know that with those two words together, there really is nothing more to add. Well maybe just a bit of cheese. 🙂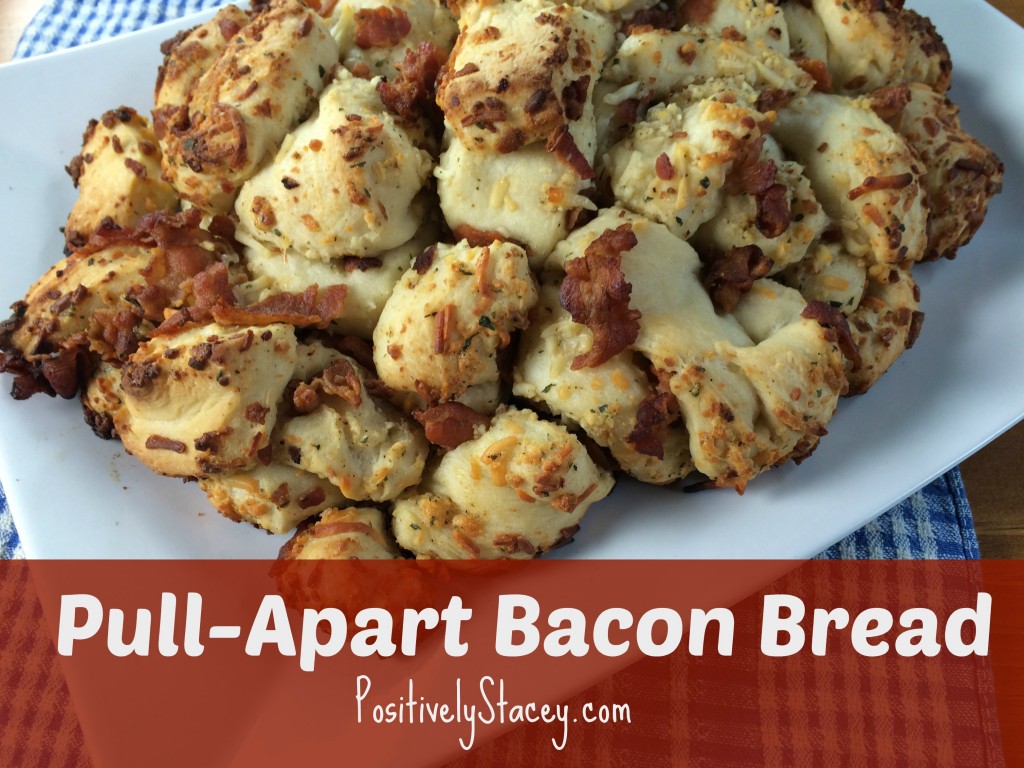 We celebrated my step-daughter's birthday last week, and when I came across this recipe, I knew I needed to bake it for her! When I told her about it, she just swooned, "Bacon and bread – two of my favorites together! Oh, yah!"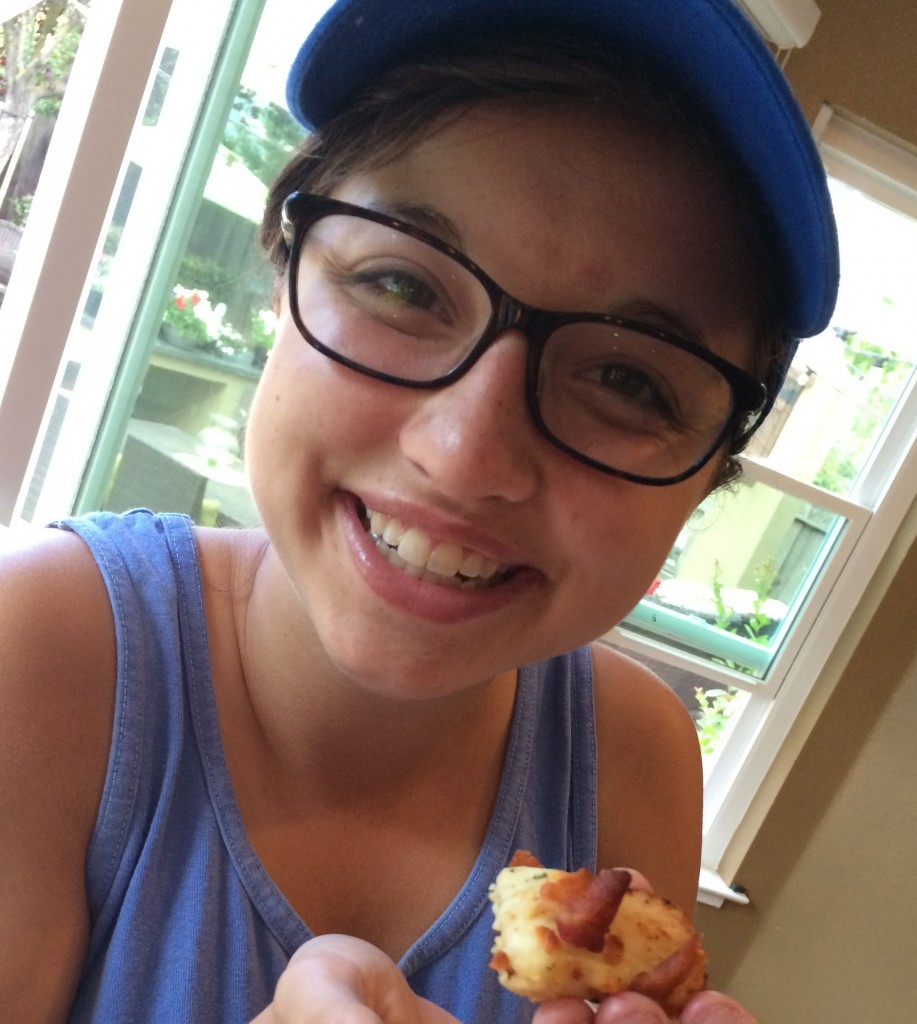 Honestly, I am not the bacon fan that my husband are step-daughter are, but I do indulge them from time to time.  Early on when Gavin and I were dating, I invited him and his kids to have dinner with my daughter and me. I planned a simple dinner of BLTAs – bacon, lettuce, tomato, and avocado sandwiches. I figured it would be easy to have everything prepared ahead on platters. I would just lay out the food and everyone could put together their own sandwiches. Easy, non-threatening (blending families is an art sometimes), and yummy. Well, they devoured the bacon in no time! I felt like I almost needed to institute bacon rationing so that there would be bacon for everyone. When I make bacon now, I cook pounds! So much so, that I have started to cut back on how much I cook, because whatever I cook those two eat. And sometimes those level are not healthy!
But this was a birthday celebration, so Pull-Apart Bacon Bread it was. And it was delicious!
Pull-Apart Bacon Bread Recipe
from Taste of Home Contest Winners
INGREDIENTS
12 bacon strips
1 loaf (1 pound) frozen bread dough, thawed
2 Tablespoons olive oil, divided
1 cup shredded part-skim mozzarella cheese
1 envelope (1 oz.) ranch salad dressing mix
DIRECTIONS
In a large skillet, cook bacon over medium heat until mostly done (but not completely). Remove and drain on a paper towel lined plate. When bacon is cool, chop into small pieces.
Roll out dough to 1/2 in. thickness, brush with 1 tablespoon olive oil. Cut into 1-inch pieces.
Mix together the bacon, dressing mix, cheese, and remaining 1 tablespoon olive oil. Mix well.
Add dough squares to bacon mixture. Toss to mix and coat well.
Arrange pieces in a 9 in. x 5 in. oval on a greased cookie sheet. Layer pieces as needed. It will look a bit like half of a football.
Cover and let rise in a warm spot for 20 minutes or it is doubled in size.
Bake at 350 degrees for 15 minutes uncovered. Then cover with foil and bake an additional 5 − 10 minutes or until golden brown.
Remove from cookie sheet and serve.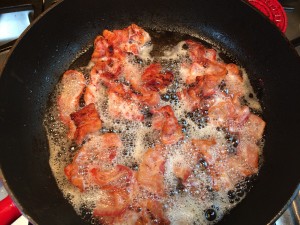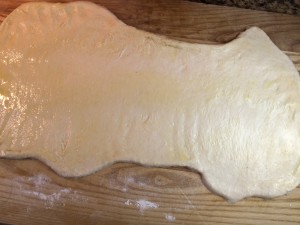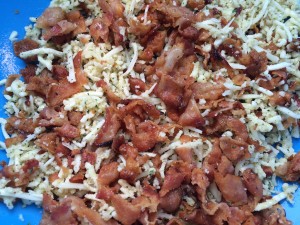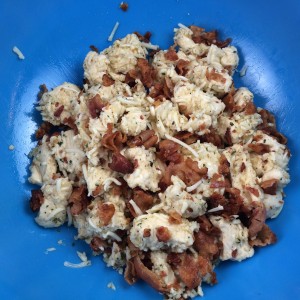 Enjoy!
Happy Birthday, Olivia!
May your year be filled with love and happiness!