Come join me on a renewed reading journey! I have been a part of book clubs for the better part of three decades. Unfortunately, the pandemic made those books clubs take an extended long break. I read a lot, but without a book club making reading suggestions, I have stuck to just a couple of genres. Honestly, most all of the books I have read in the past two years have revolved around health and wellness. So it was a wonderful surprise to be asked to join a newly formed book club with a new group of women. Their book suggestion, while on the New York Bestseller's List, was not on my radar! I'm spreading the fun with my P.S. Let's Read Book Club!
Maybe you have read the book already, or maybe you are like me and haven't heard of it – but Untamed by Glennon Doyle promises to be a thoughtful read. This book was also a Reese'e Book Club selection, so I am sure that many of you have already heard of this book. The author Glennon Doyle has also written other books – in fact this is her third memoir.
I just started the book yesterday, and so far it has me thinking a lot about how I view the world. Like I said – It promises to be a thoughtful read.
P.S. Let's Read Book Club
So come join me on a renewed reading journey, and let's read together. I have always believed in the power of books. Book discussions are a dynamic way to amplify our understandings and take-ways from the novels. I have often interpreted a book, or passage of a book, in a direct opposition of my fellow readers.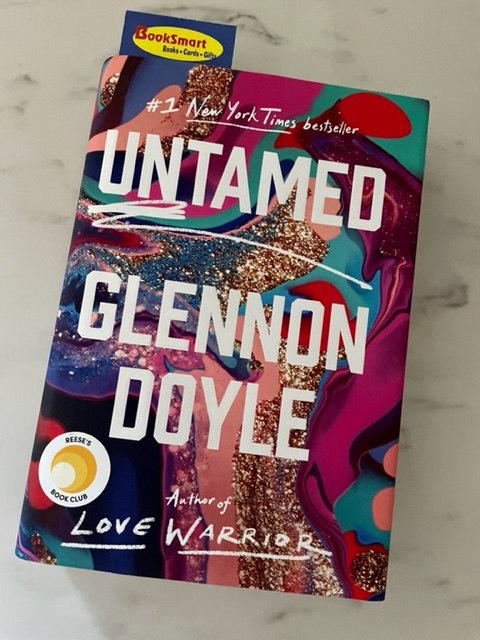 Pick up the book, Untamed by Glennon Doyle, and join me here on Tuesday, September 27th to share your thoughts! Visit your local library, independent bookstore, or Amazon to get the book.
To add to the fun, anyone that shares a comment on the blog post on the 27th, will be entered into a drawing for a $25 bookstore gift card. Sharing this bookclub invite on social media will get you another entry into the contest. Just be sure to tag #PositivelyStacey so I can see that the sharing happened and credit you with an entry.
P.S. Let's Read Book Club has officially started! Yes, come and join the fun.
In full disclosure to all of my book-loving friends – this post contains one affiliate link. Which means should you choose to click the link and purchase this item from Amazon, I will receive a very small percentage of the sale.