How many of you are going to be watching some football?!? Now, I admit, I am not the biggest football fan out there, but I do get swept away in the excitement of end-of-season games! So yes, today watching football is on my agenda. All in hopes of leading up to the Big Game – the Super Bowl. Well today, I have some Big Game Favorites with Meagan Brown to share with you.
But the best news is that today's post is more than that! Meagan also known as the Bakermama is sharing some of her fresh, fast and easy recipes with us.
I love her egg bites! so fast and easy to make up a batch and grab to go in the morning before work. Plus there are so many ways to customize these golden bites to suit your tastes. I love using leftover veggies in these. A perfect way to start my morning. But, yes I know, you are here for some Big Game inspiration. So let's get to it. Pizza full of freshness and Pita Chip Nachos with a Mediterranean twist are on the menu. Sounds intriguing doesn't it?! Just wait till you see how she puts it together.
Big Game Favorites with Maegan Brown
As you know, I love gathering with friends and still making healthy choices for myself. It is all about balance. I love the easy pizza topped with so many fresh veggies! Taking care of yourself by nourishing your body with fresh, whole or very minimally processed foods is the way to go. Choosing organic as much as possible helps lessen the impact of toxins on your body. Increasing the amount of vegetable and fruits in your diet is the healthier choice! But again, remember – it is all about balance 🙂
Here are a few other Big Game recipes that you might want to give a try.
Stuffed Mini Bell Pepper Appetizer Recipe
Cool Veggie and Ranch Pizza Appetizer
Fried Polenta with a Wild Mushroom Sauté
Easy Mango Salsa – Freestyle Recipe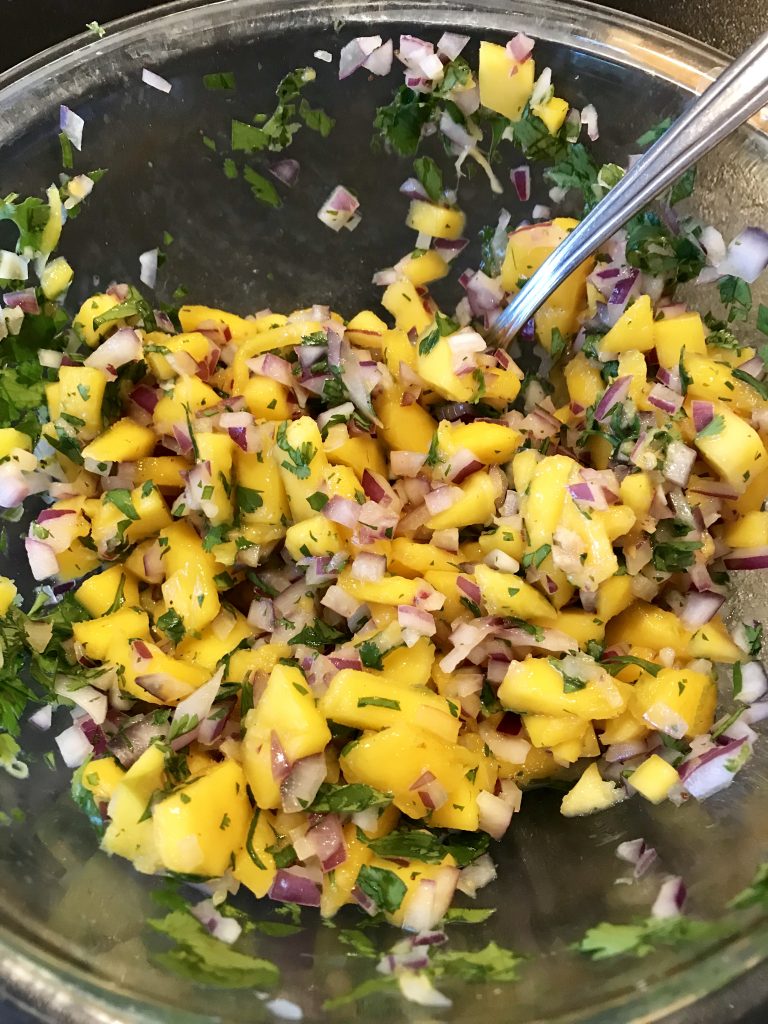 So many good choices! Where does one even start? The recipes from Big Game Favorites with Maegan Brown can be found at Safeway.com and off course, when it comes to football…may the best team win!