Have you ever tried food combining? The short answer is a yes, if you are thinking along the lines of peanut butter and jelly, macaroni and cheese, or rice and beans – those are some of the most common food combinations that Americans are used to. There are a lot of benefits of combining foods for better nutrition, and that is what we are exploring today.
Food combining can offer different advantages and comes to us from different schools of thought. In my quest to increase my overall health – I love to learn all the ins and outs of nutrition.
So today, let's look at what is called Synergistic Food Combining. This looks at how nutrients interact with each other to amplify their combined health benefits. Rice and beans are a well known combination – when we put these two foods together they make a complete protein. But there is so much more!
Combining Foods for Better Nutrition
Turmeric and Black Pepper. Turmeric contains a powerful phytochemical called curcumin, which is prized for its powerful anti-inflammatory properties. When you combine turmeric with black pepper, the black pepper improves your body's ability to absorb the cucumin in the tumeric.
Tip: You can add turmeric and black pepper to your roasted veggies and into salad dressings.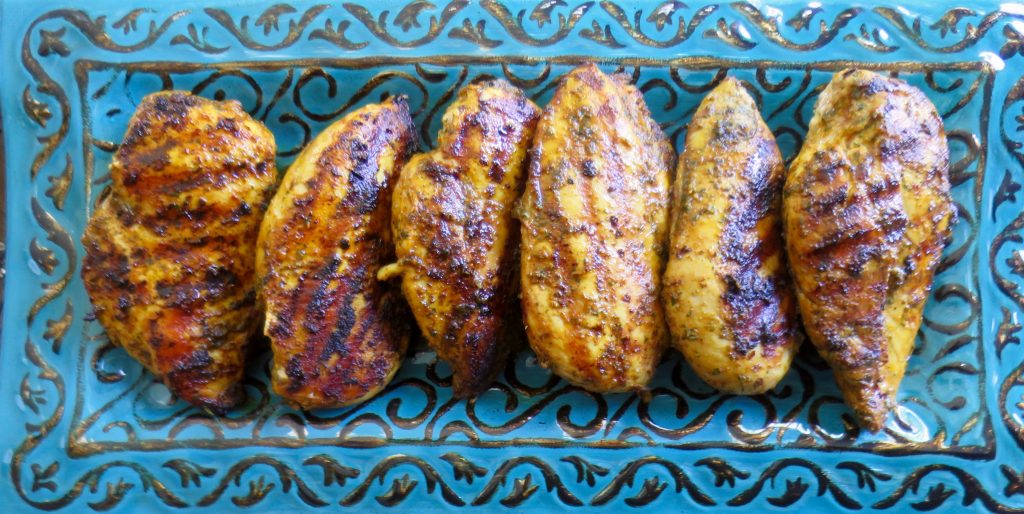 Lemon and Spinach. Vitamin C is known to increase our absorption of plant-based iron. So lemon and spinach is a natural and delicious combination!
Tip: Add lemon to your spinach green smoothie or drizzle your sauteed spinach with a squeeze of fresh lemon.
Kale and Avocado. This is one of my favorites! Fat-soluble vitamins A, D, E, and K need fat to be absorbed properly. The monounsaturated fats from avocado can help boost the absorption of vitamin K found in kale.
Tip: When making a kale salad, first massage the avocado with ripe avocado. Yes, you need to get your clean hands in there! Chop up the ripe avocado, toss it into the kale, and get in there with your hands and massage the avocado right onto the kale. This softens the fresh kale and readies it for your salad. I love to add roasted veggies to my avocado kale salad.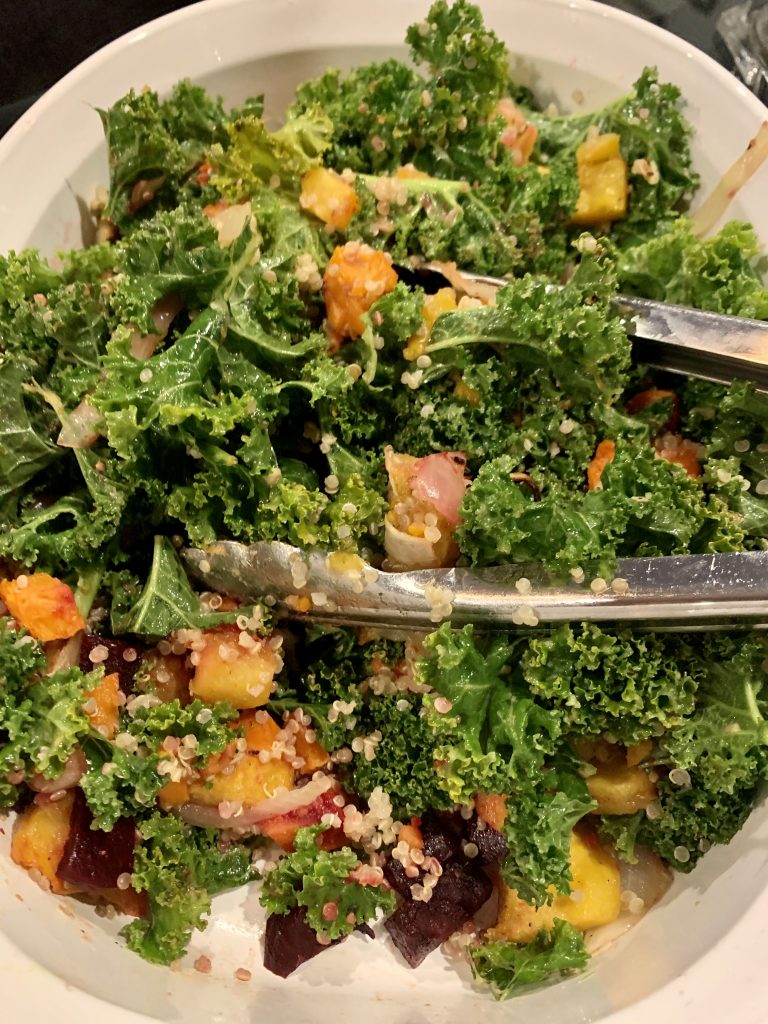 Salmon and Bok Choy. Vitamin D helps boost the absorption of calcium – both are necessary to support bone health. Combining a vitamin D source, like salmon, with a calcium source, like bok choy, will help enhance calcium absorption to support strong bones and reduce the risk of osteoporosis.
Tip: Go ahead and saute chopped bok choy in a little bit of olive oil. Once it is done, remove from pan and keep warm in the oven. Add seasoned salmon the the saute pan (skin side down) and cook for about five minutes, then gently flip and cook on the second side for another five minutes. Serve with the bok choy.
Green Tea and Lemon. Green tea is a great source of antioxidants and has been shown to boost brain function. Much of green tea's beneficial effects are attributed to being a great source of catechin, a phytochemical. When lemon juice is added to green tea, it can helps increase your body's ability to absorb the catechin.
Tip: Simply squeeze some fresh lemon into your mug of green tea!
There you have it, five ways to combine foods to increase their overall health benefits. When it comes to taking care of ourselves, we are in charge of our choices. Being informed is the first step. When we have knowledge we can make better choices.