As you probably can tell, since I have shared two recipes already, I am really loving Everyday Detox by Megan Gilmore! Megan's take on clean eating is that it is not just the way to eat when you are looking for a detox, but that there are healthy eating options that not only work during a cleanse but can and should work for you everyday. Hence the title of the book is Everyday Detox.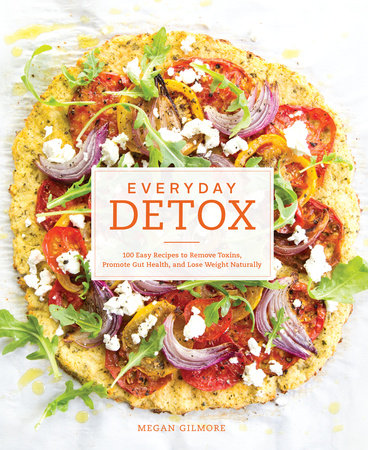 The recipes in this book are nutritious and delicious, and they are all made with whole foods. Predominately vegetarian in nature she offers omnivore- friendly add-ins for those that would like meat. Likewise, she also offers make-it vegan, make-it sugar-free, make-it dairy-free options as well.  The deal is the more whole foods and clean eating that you can incorporate into your life on an everyday basis, the healthier and better you feel. I know that eating the recipes from this cookbook not only tasting great and were satisfying, but left me feeling good.
I have made two dinner entrées, Cauliflower Fried "Rice" and Zucchini Lasagna that the whole family loved. I have also made her blender banana pancakes – not a favorite of this family's, yet every single one was eaten up! And I have taken to making Megan's Strawberry Lime Sorbet for dessert. With three ingredients: frozen strawberries, lime juice, and maple syrup it is fast to put together, tastes delicious, pretty enough for company, and listed as a fruit! Can't beat that if you want to end your dinner meal with a sweet treat.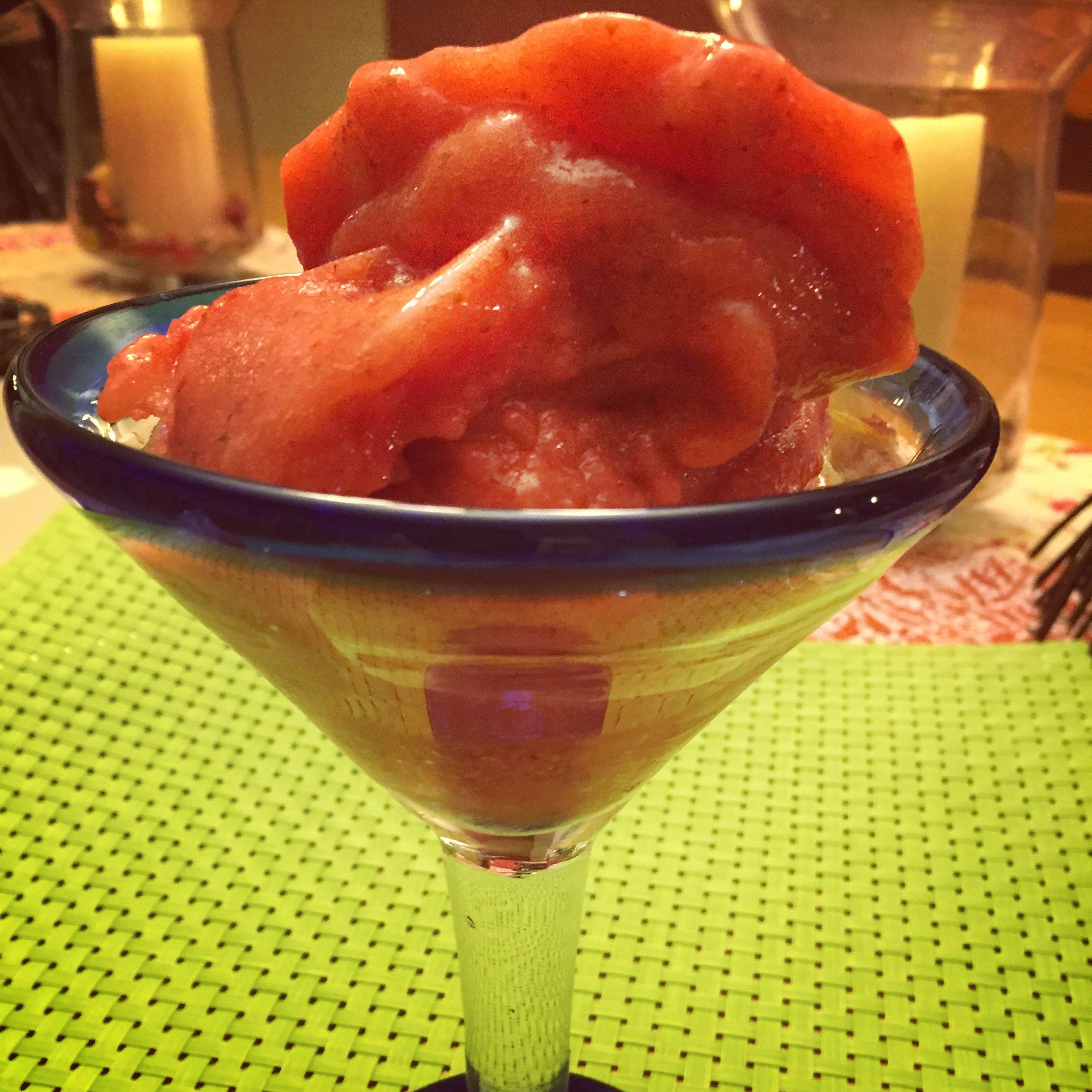 What I like about this cookbook is that in addition to recipes, it includes lots of helpful information. Megan teaches us how to stock our kitchen so that it is detox-friendly, provides a seven-day jump start menu plan, and even offers detox-friendly entertaining menus. Her recipes include Liquid Nourishment; Morning Favorites; Salads, Dressings & Sides; Soups, Sandwiches & Wraps; Casseroles & Comfort Food; Sweet Treats; and Back to Basics. There is something for everyone!
I have really enjoyed using this cookbook, and I plan on making many more of Megan's recipes. What I do miss in this book, is that they do not provide any nutritional information. I like to know the nutritional information of all that I eat, but a book based on healthy eating seems like it should have automatically included these facts.
That aside, the recipes are wonderful and I know that I am eating healthy and taking care of my family when I make a meal from Everyday Detox. Thank you, Megan Megan Gilmore for for writing this very helpful cookbook!
I received this book from Blogging for Books for this review.
Verify an online drugstore before you purchase medications