Dear Friends,
You may have noticed that I have been absent from the blogging world this past summer. You might have thought that I was using my summer months to travel the world…. That would have been exciting. But in reality I choose to put aside a lot of my summer plans to work on a rather large project. A project that I am totally excited about! It's all about creating the life you want.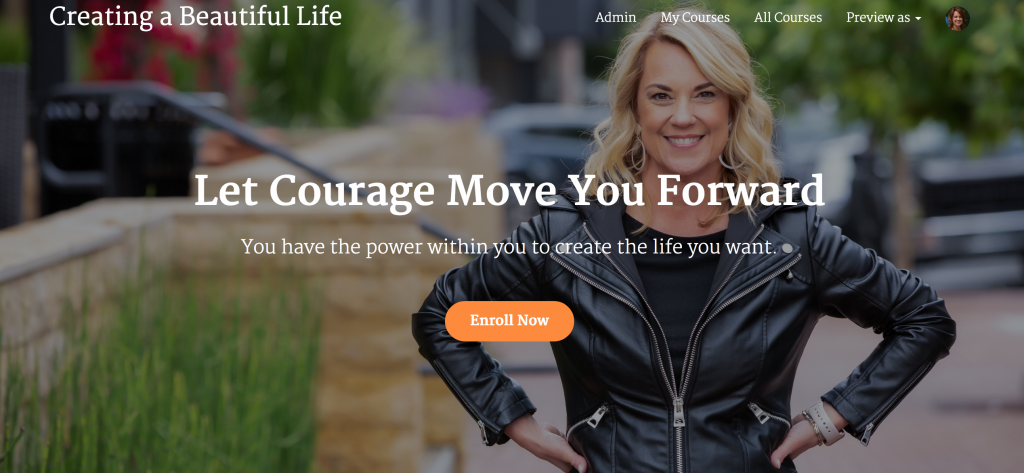 I love and appreciate my readers. I feel honored that so many email me asking for advice and guidance. Sometimes it is about travel tips and parenting, but most often….it is about life. About how to create the life that you really want. How should they go after their dreams – what are the steps they need to take to get them from where they are to where they want to be.

As a huge goal setter – I know how to work the plan. As a working mother, wife, mom to six kids, and a stretch being a single parent to three teenagers – I also know the demands of life.

I get it!

I felt called to create an online course because I know it will help transform lives. A course that looks at many facets and offers you support and guidance.

Creating the Life You Want
I have poured my heart and hundreds of hours into developing an online course that will have you breaking though your limiting beliefs and personal barriers so that you can achieve the goals you really desire. A course that will help you gain clarity on your objectives and aspirations, learn to make conscious choices, and create the beautiful life you crave.

And it's coming very, very soon!

Stay tuned and know that I have not totally disappeared from my blog. It's just that like you I only have so many hours in my day and this project was what I devoted my time to these past four months.

It will transform lives.