Sometimes I just need a weekend at the ocean to help me quiet my brain, rest my body, and feed my soul. The power of the crashing surf on the rugged coastline combined with the blue-lined horizon made a recent weekend in Mendocino, Ca, the perfect spot to get the rejuvenation and rest that I needed. Mendocino is a quaint town in a majestic spot in Northern California where the redwoods meet the ocean – no matter where you look, you are surrounded with the beauty of nature.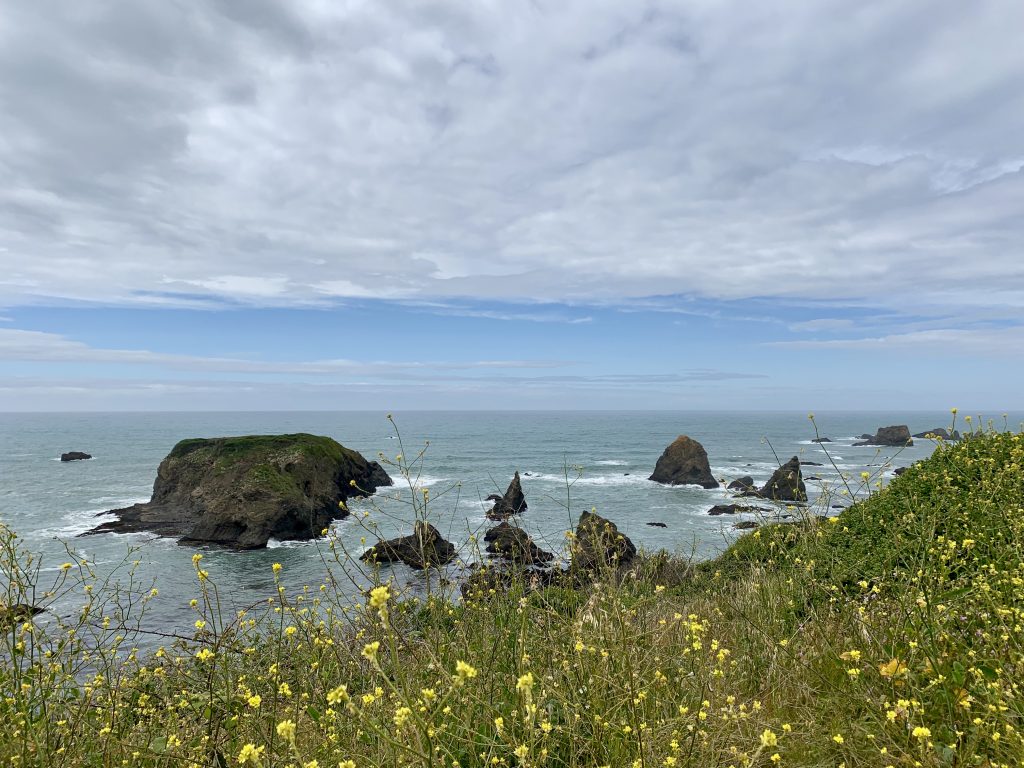 My husband and I traveled there recently. I am not one who likes to get away on Memorial weekend, but my husband was in need of a short vacation. My only stipulation was that I needed to be near the ocean. The ocean is my happy place.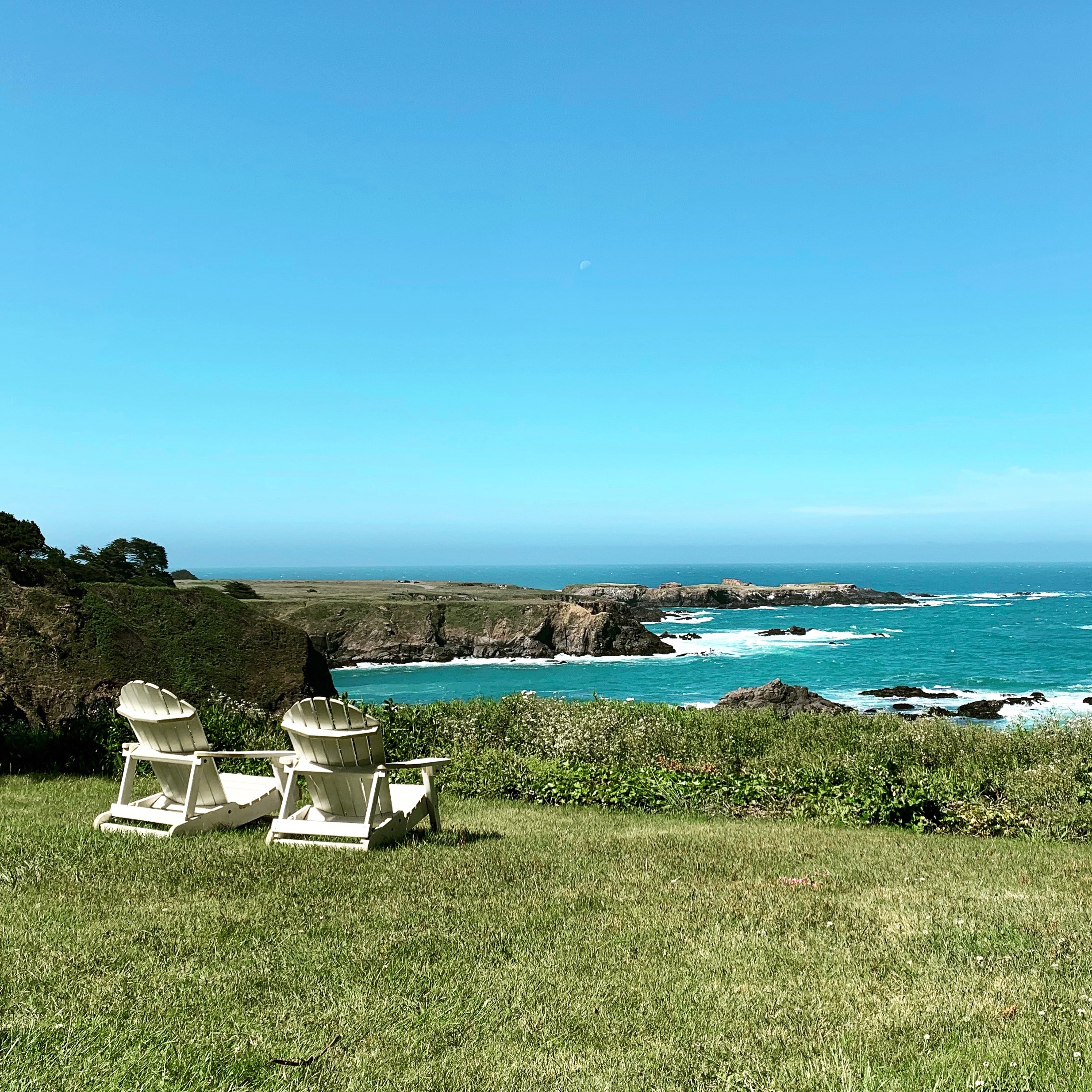 Mendocino was the perfect spot for me. We stayed at Agate Cove Inn. Their gardens and ocean views are beautiful! I enjoyed my time sitting in their Adirondack chairs reading, journaling, and spending time talking with my mom on the telephone. I really was able to indulge in peace and quiet at this beautiful Inn.
Our days started with a delicious Agate Cove Inn breakfast – parmesan paprika scrambled eggs, sausage, fresh berries, muffins (yes, I indulged) and coffee – all while gazing at the beautiful ocean.
The days then included wandering the shops and stores of Mendocino. I happily stumbled upon the town library and stocked up on three new books from their used book sale. Which of course meant that I devoted more time to curling up in the Adirondack chair with a blanket and my book to read with the sounds of the crashing surf in the background.
Walking the highlands, driving the coast, and enjoying memorable meals at Cafe Beaujolais, Flow Restaurant, and Mendocino Cafe made up the rest of our time in this coastal village.
A perfect weekend.
As I said earlier, I am not one who likes to get away on Memorial weekend. Memorial weekend is always a tough one for me. I'll never forget the pouring rain of 1990 as we drove to Santa Rosa after hearing my sister died in a car accident that Saturday night. Every moment of that God awful weekend comes flooding back to me. The phone calls, the pacing, the not knowing and then knowing. The crying and the rain. The bottomless grief.
A weekend in Mendocino, CA, was more soothing than I anticipated. Time to sit, read, write, walk the coast, eat delicious food, and soak up the ocean views was a gift.