This past year I was able to find the time to enjoy quite a few novels! Unfortunately, I never shared any book reviews with my readers. So I thought I would give a quick recap of the many books that I read last year and a recommendation rating. Some books I absolutely loved and some where just so-so. So here goes – my 2018 reading list. They are not listed in any particular order – just the order in which I recalled what I read last year.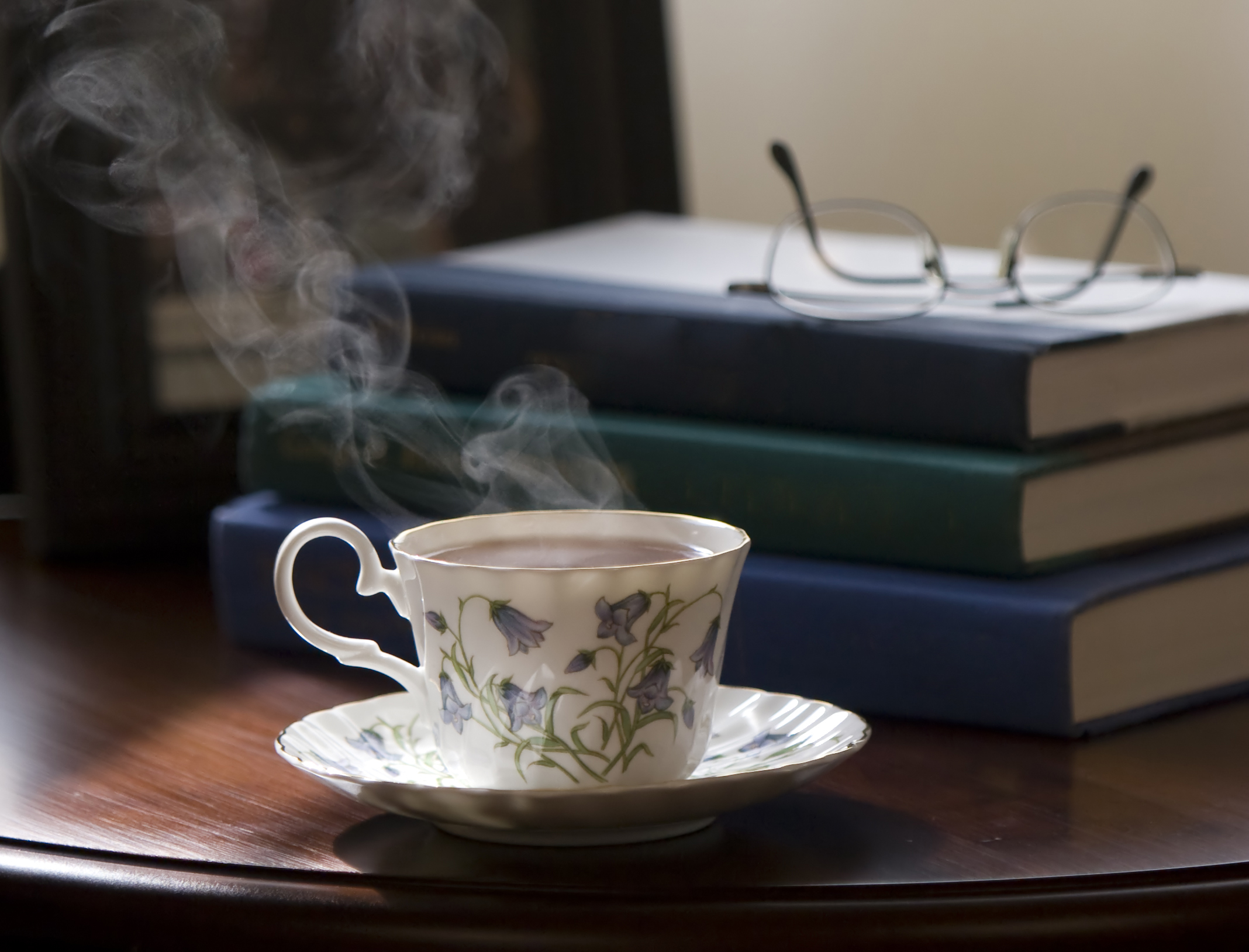 My 2018 Reading List
Educated: A Memoir by Tara Westover. Hands down this was one of my favorite reads of 2018. It is a very compelling story of one woman's journey of getting herself off to college with incredibly limited means. Tara was homeschooled along with her siblings in rural Idaho and the daughter of survivalists. Her upbringing was filled with abuse and dysfunction – yet through her own accord and support from some, she was accepted and graduated from BYU. There are many levels of family dysfunction, survival, and one's quest to better herself in this story that it became one of my favorites of the year. My score: 5 out of 5 stars; Amazon customer reviews 4.7 out of 5 stars.
The White Boats by Mark Marinovich. This coming of age story includes an environmental take-away. While the story incorporates the destruction of our oceans due to plastic pollution, it is really a tale of a young boy and his grandfather. Cesar ends up adrift and lost at sea after setting sail to catch "the big one." This adventure at sea includes a sea turtle, a tiger shark, and a humpback whale entangled in plastic. I loved the mix of action, ocean scenes, family love, and the addition of bringing an awareness of plastic pollution.  If you love the ocean, you must add this to your reading list. My score: 3.5 out of 5 stars; Amazon customer reviews 4.5 out of 5 stars.
Ordinary Grace by William Kent Krueger. A story of death, loss, family, and grace. Set in Minnesota in the summer of 1961, thirteen year old Frank encounters death around him. He and his family, his dad a minister and his mom a pianist, deal with the summer's events in different ways. Frank and his younger brother Jake are left  trying to sort through the various deaths of suicide, accident, natural, and murder. The story is told from Frank's point of view, but 40 years after that fateful summer. There is wisdom and grace in Frank's words as he tells the story of long ago. My score 5 out of 5 stars; Amazon customer reviews 4.6 out of 5 stars.
Firefly Lane by Kristin Hannah. This is a story of friendship over the decades. Kate and Tully meet in eight grade and while complete opposites forge an enduring friendship. Seemingly stuck together they head off to the same college studying the same major and planning on careers in journalism. While one takes the career life the other chooses marriage and motherhood. Their friendship is put to the test many times, but always seems to prevail. I admit this book had me crying even though it was rather predictable. What I liked best about this story was the backdrop – beginning in 1974 it had me revisiting my school age years, college life, and beyond through the mention of songs, clubs, and fashion. It was a trip full of nostalgia. My score 3 out of 5 stars; Amazon customer reviews 4.5 out of 5 stars.
Lilac Girls: A Novel by Martha Hall Kelly. This WW2 story is based on fact. It is the story of three women, one an American Socialite, one a Polish teenager, and the third is German doctor working hard to advance her career. For much of the story you do not know how the three will end up connecting, but they do. The doctor performs inhumane surgeries on young women in the name of advancing science. The story is harrowing and can be hard to digest at times. The characters are multidimensional, although Caroline the socialite had many actions that I found uncharacteristic at times (I am not sure that her romance was based in truth). The good of this story is that justice is served and through the goodwill of many, the young women, know as rabbits, who were the subjects of the experimental surgeries were helped. My score 5 out of 5 stars; Amazon customer reviews 4.6 out of 5 stars.
Orphan Train by Christina Baker Kline. This book has been a book club favorite for years, but I finally got around to reading it. One of my favorites this year. This is the story of a teenage foster child, Molly, trying to find her way. Getting in trouble with the law (stealing a library book) she is sentenced to community service. Her service is to help an elderly woman, Vivian, organize her attic that is full of sentimental belongings. Over the course of the community service, they learn of each other's stories. Vivian an orphaned immigrant child was placed on an orphan train and sent to the midwest to be bounced from home to home, before settling in with a caring couple. A friendship is forged between these two ladies and they help each other in unexpected ways to make peace with the life that they were dealt and to help each other understand their own histories. My score 5 out of 5 stars; Amazon customer reviews 4.6 out of 5 stars.
Something in the Water by Catherine Steadman. This story starts right off the bat with the burying of a body. The story then takes us through getting to know the characters, Erin a filmmaker and Mark an investment banker, their relationship and honeymoon – where the action really begins, to the how and why Erin is in the woods burying a body. It's a good story in that the action keeps you turning the pages. This is a story of greed, lies, deceit, a touch of organized crime, and finally a murder. My only problem I had with this book is that I thought Erin, the main character and narrator, was stupid and made one stupid choice after another. That being said, I kept at it because I wanted to know where the story was going. I suppose greed has the ability to make us stupid people. My score 3 out of 5 stars; Amazon customer reviews 4 out of 5 stars.
Before We Were Yours by Lisa Wingate. This is one of my favorite books of last year! This is a story based on the real life crimes of the Tennessee Children's Home Society Orphanage. The characters and their story is fiction, but the horrific crimes of kidnapping poor children and selling them to wealthy couples really did happen. The story is of the five Foss children who live on a shanty boat traveling the Mississippi river. The children are captured and taken away while their parents are at a hospital (mom is delivering their sixth child.)  The story of the children come to light many years after they are grown. A present day attorney, Avery, meets an elderly lady at an assisted living facility. This meeting sets her on digging into her own family's history. I love the way the two stories are intertwined. One, the Foss children and their struggles to stay together, and two, Avery coming to terms with who she is and what she wants from her life. My score 5 out of 5 stars; Amazon customer reviews 4.7 out of 5 stars.
Bury My heart at Wounded Knee by Dee Brown. First published in 1970, this book seems to have always been on my list of books to read. My father was a huge fan of this book and extolled its virtues often, calling it a must read! I admit, it actually took me two summers to get through – it is 482 pages of heartbreak! It tells of the battles and massacres of the Native Americans from 1860 – 1890. It's a tough book to get through, but worth the read. With so much history, the chapters need to be digested before moving on. I am glad that I read it, and I plan on revisiting this book. It is worth a second read, there is so much information that has been well researched. If you are looking for a light summer read – this is not it! If you want to know more about our American history – it's a must! My score 4.5 out of 5 stars; Amazon customer reviews 4.7 out of 5 stars.
An American Marriage by Tayari Jones. What I loved most about this story was the realness of the characters! This is the story of a young African American professional couple living in the south. Celestial and Roy have everything to look forward to and then Roy is wrongly accused and convicted of a crime. Both characters try to deal with Roy's incarceration and hang onto their love and their shared future. This is a story filled with love and pain, and shares the characters' very real struggles as they deal with life's injustice. My score 4.5 out of 5 stars; Amazon customer reviews 4.7 out of 5 stars.
Little Fires Everywhere by Celeste Ng., This is a story that intertwines the lives of the seemingly perfect Richardsons living the picturesque life in a small planned town, where expectations are clearly laid out, with the just-scraping-by artistic single mom, Mia, and her young daughter. The two young daughters are attracted to the life that they do not lead – searching for something more. The plot thickens when jealousy and intrigue gets Mrs. Richardson digging into the past of the Mia. A good story, loved by many, but I found parts to be unbelievable. My score 3 out of 5 stars; Amazon customer reviews 4.7 out of 5 stars.
Calypso by David Sedaris. Loved! Loved! Loved this book! Why? because it is real life told with love and loads of humor. David and his partner buy a beach house on the Carolina coast as a retreat for themselves and David's family. He created a place for everyone to come together for holidays and vacations. This book is a collection of stand alone essays – making this a book you can pick up and read and place down when needed. Through David's family and humorous escapades, you come to appreciate and  laugh at life's moments; David's life and by extension, our own. As most of us know, life contains tragedy. None of this is off-limits to David. He includes the sadness of life along with love and humor. My score 5 out of 5 stars; Amazon customer reviews 4.4 out of 5 stars.
The Windfall: A Novel by Diksha Basu. This is the story of a middle class Indian family living in East Delhi who suddenly become super wealthy. Their new found wealth brings about a move from their small quarters in a neighborhood where everyone knows everything about each other, to a town filled with multi-mansions behind high walls, where chauffeurs, guards, and keeping up the right appearances are new expectations. I really enjoyed this story of class struggle, family expectations, cultural differences, and family ties. The story unfolded in a way that kept me intrigued, until the end. I found the end to be just so-so. My score 3 out of 5 stars; Amazon customer reviews 4 out of 5 stars.
Leaving Time: A Novel by Jodi Picoult. I have not read a lot of Picoult novels, although I have many friends that love and devour her stories. This book is not your typical Picoult, and that is what drew me to it. This story of a young girl looking for her long lost mother. The story is told from multi-perspectives: Thirteen year old Jenna, detective Virgil, and a psychic Serenity.  While I enjoyed all of the information on the elephants (Jenna's mom was an elephant behaviorist/scientist) and the characters – I was completely surprised by the ending. It wasn't a twist that I saw coming, but I did like the way it wrapped up the story. The title is very fitting for this supernatural story! My score 4 out of 5 stars; Amazon customer reviews 4.3 out of 5 stars.
I really did read a lot of books this last year. Most of the reading was done during the summer! That is when I am out of the classroom. As much as I love to read, I struggle to find the time to make it happen more during the school year. I'm currently reading A Place for Us: A Novel by Fatima Farheen Mirza. I started this last November, and as much as I am enjoying it, the busyness of work and the holidays has prevented me from finishing it. Hopefully, I will be sharing my thoughts on this book with you soon!  Happy reading!