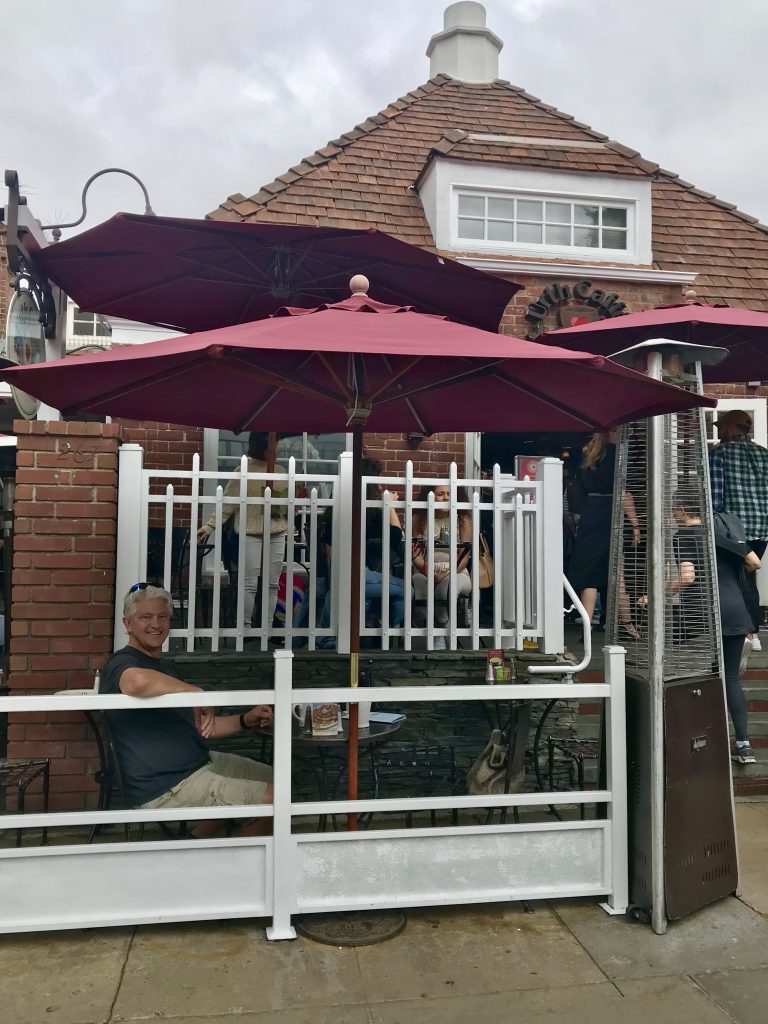 Looking for a delicious, I mean totally delicious, breakfast in Beverly Hills? If so, I absolutely recommend Urth Caffé. This bustling restaurant sits on Beverly Drive near the corner of Gregory Way. It has comfortable out door seating, perfect for people watching, and lots of room inside. For those chilly days in Southern California? There is a fireplace you can cozy up next to.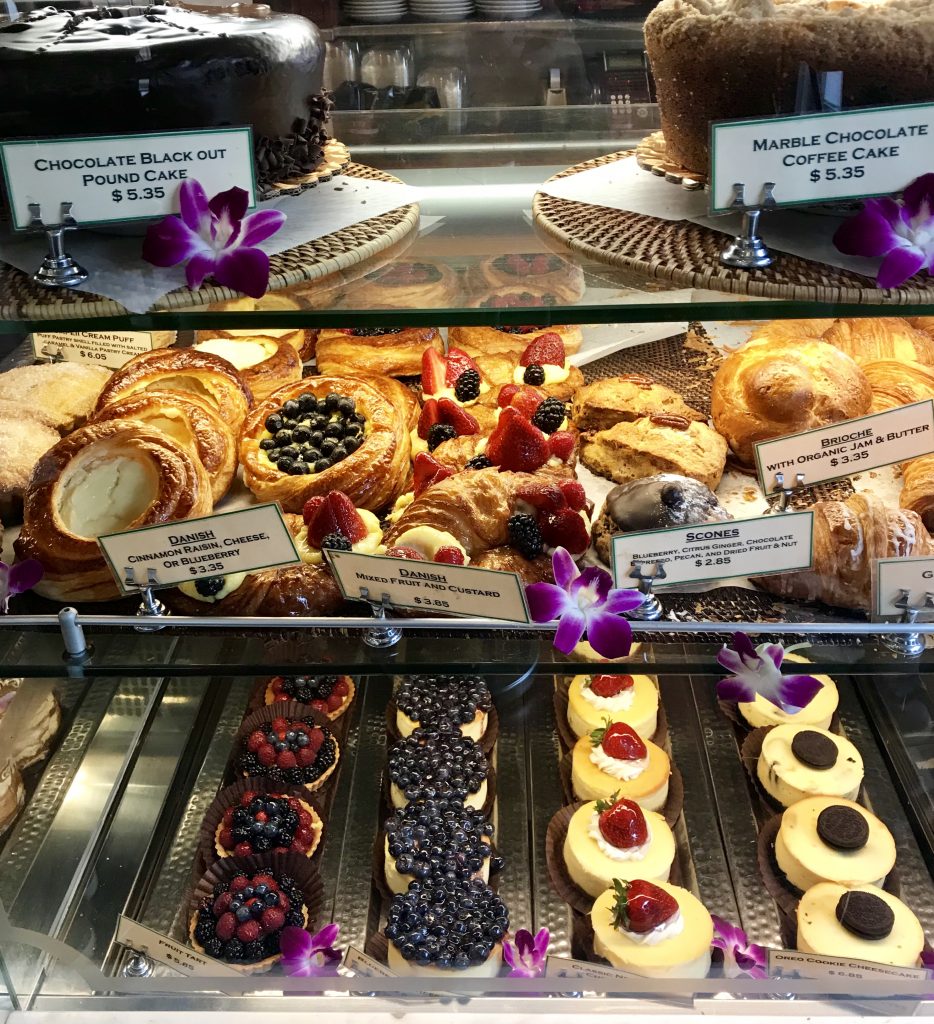 Breakfast in Beverly Hills
The bakery cases were loaded with decadent delights, the coffee and tea selections ran deep, and the menu highlighted fresh, healthy, organic, ingredients. What more can you ask for? I ordered the Poach Di Parma which is toasted ancient grain ciabatta, garlic truffle aioli, sautéed wild mushrooms, prosciutto di parma topped with soft poached eggs, wild arugula, reggiano parmesan and sage butter served with fresh fruit. Mouthwatering delicious!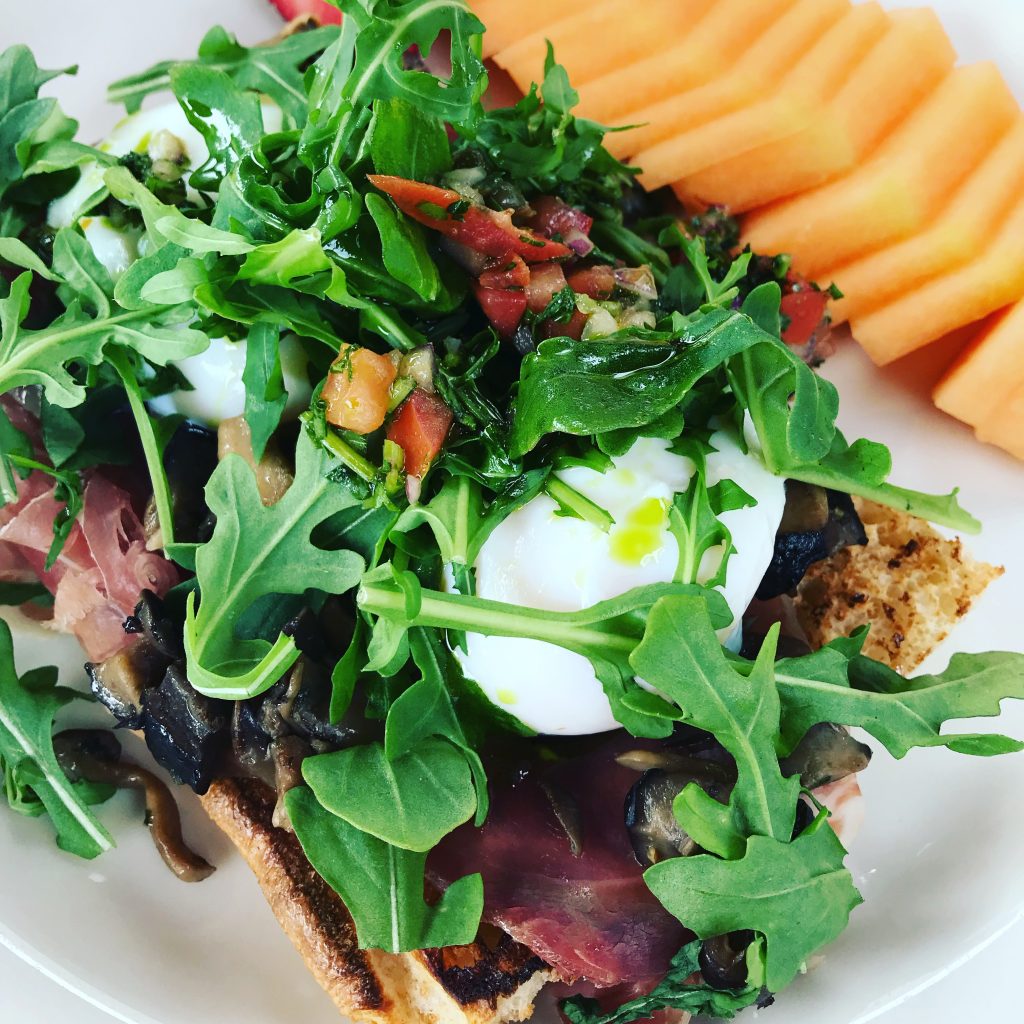 Gavin ordered the Urth Laguna Breakfast. This plate was two eggs (any style), Urth potatoes, mixed mushrooms, oven roasted tomato, bacon, sausage, and whole wheat toast. He loved every bite!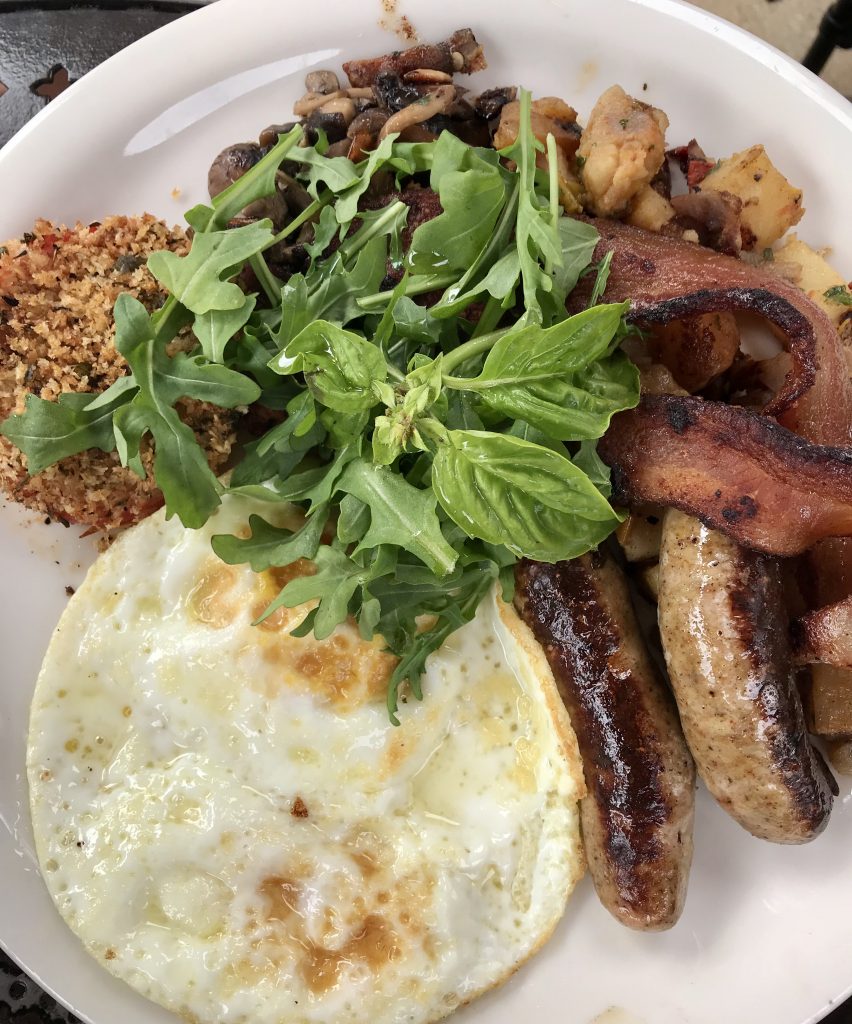 I grew up in West LA on Gregory Way, so sitting curb side with a view of the Gregory Way street sign brought back many memories driving down this street to school every single day.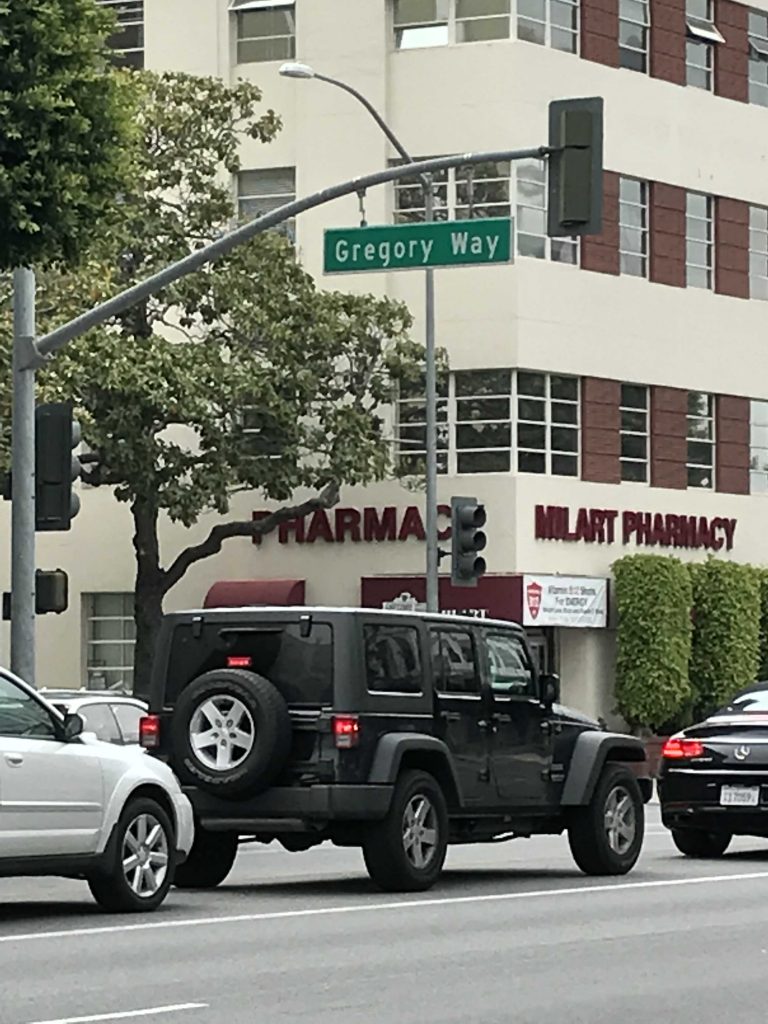 It was a straight shot down Gregory Way though this intersection at Beverly Drive (where Urth Caffé sits) to Linden Drive where a quick right landed us at our school – Beverly Hills Catholic School (now known as Good Shepard Catholic School.)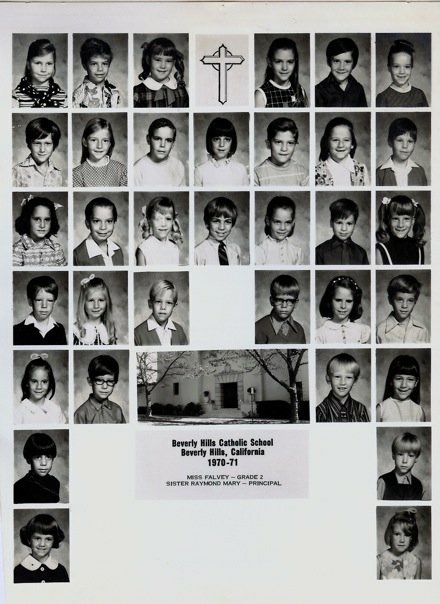 I sat there enjoying a delicious breakfast feeling good about being in my childhood neighborhood. We were in LA for the weekend to spend time with friends – friends that I went to school with so many years ago. The weekend was about my an annual gathering with my grade school classmates. Yes, grades school friends! I spent Saturday beachside in Marina Del Rey with nine friends from first grade. This was time spent with people that I shared nuns, teachers, classrooms, Christmas pagents, First communion, school carnivals, and so many more childhood memories. We don't get too many of these days in our life. It definitely was a day to be cherished.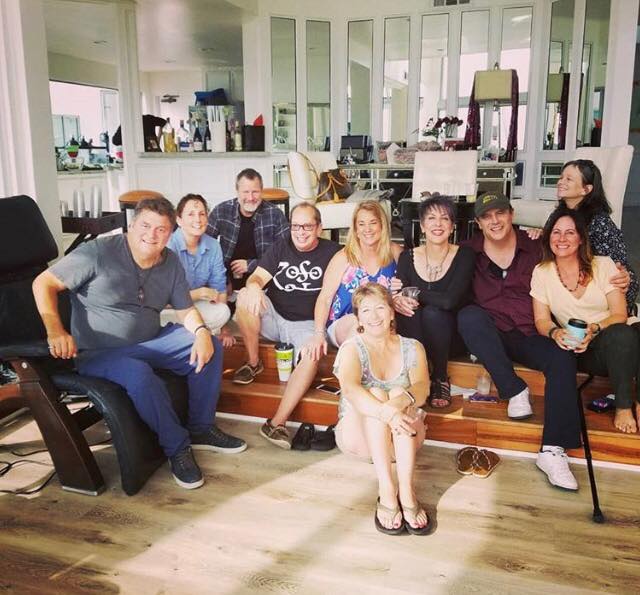 Now back to Urth! We loved our breakfast, and for that Sunday morning, I couldn't imagine a better place to sit and enjoy delicious food.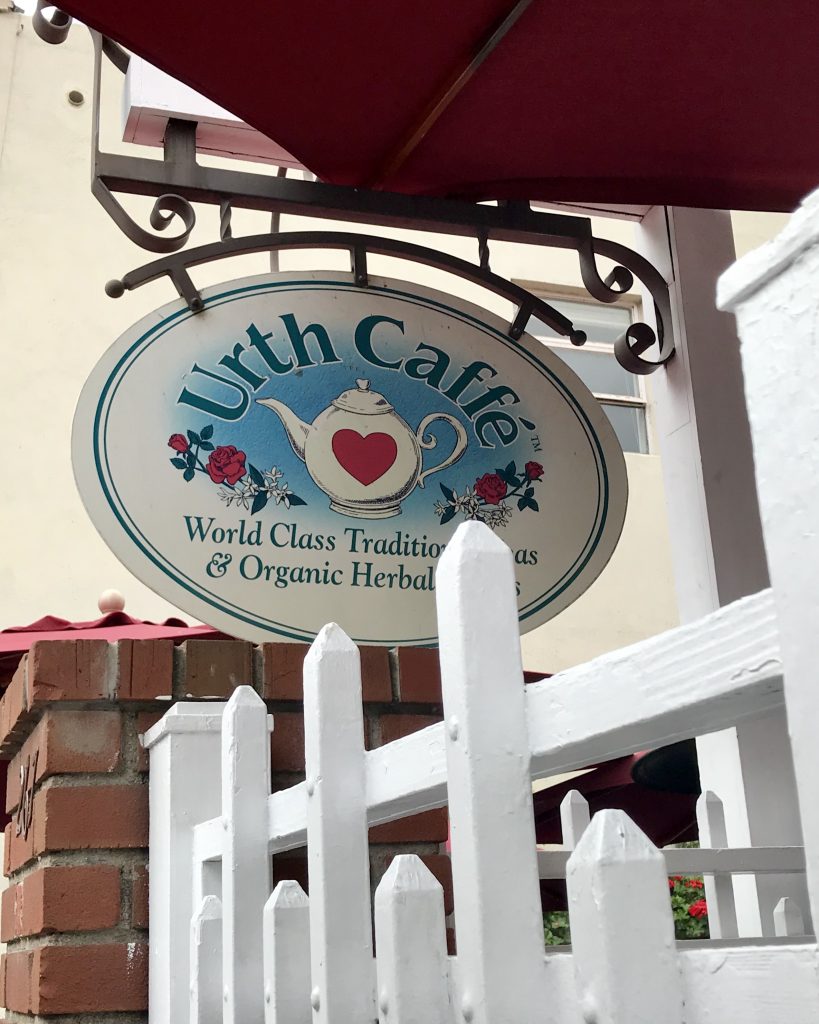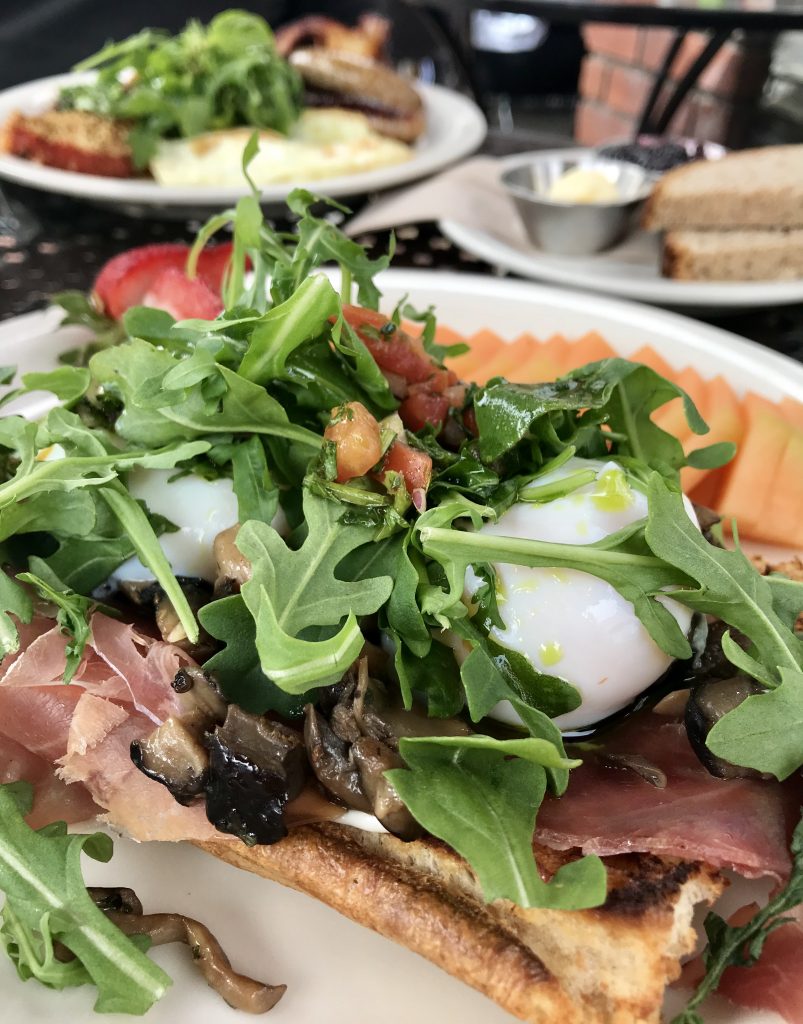 For more information and their complete menu you can check out Urth Caffé
Another place I love to get breakfast when I'm in LA, is Egg Slut! Oh I need another trip down to the Southland.