Always stop to smell the flowers!
Flowers, whether a huge bouquet or single stem, always bring a smile to my face. There is something special about flowers that make us swoon – I am sure it is the combination of the colors, the beauty and intricacy of nature, and the pleasing scents.
We recently had Teacher Appreciation week, and the week started off with all the students handing me a flower on Monday morning. My desk was overflowing with a wide assortment of beautiful blooms. I felt very special and appreciated! Just look at the kaleidoscope of colors and textures. Beautiful!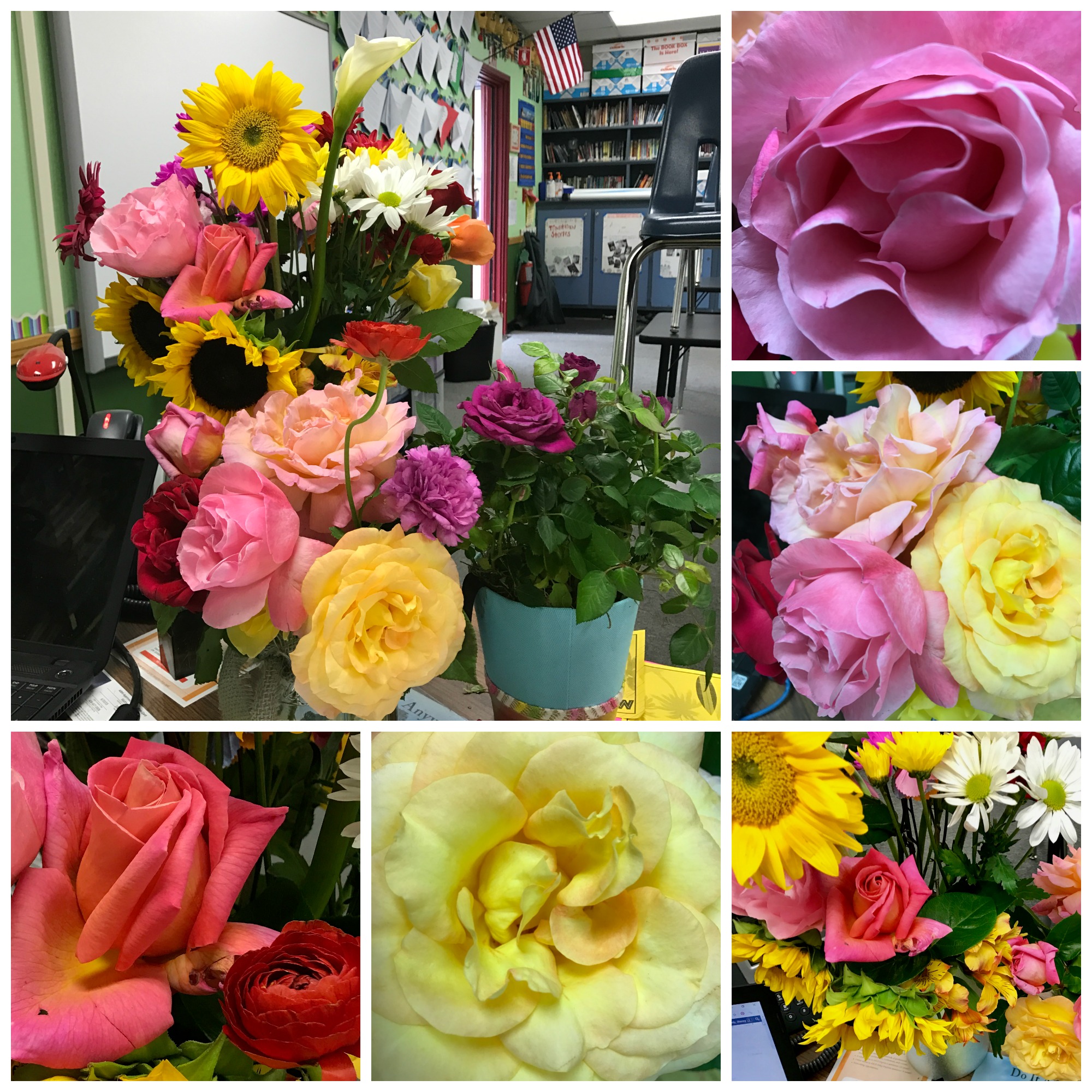 There is no doubt about it – flowers make us feel special! This was a beautiful birthday gift arrangement I received last month! All I can say is wow!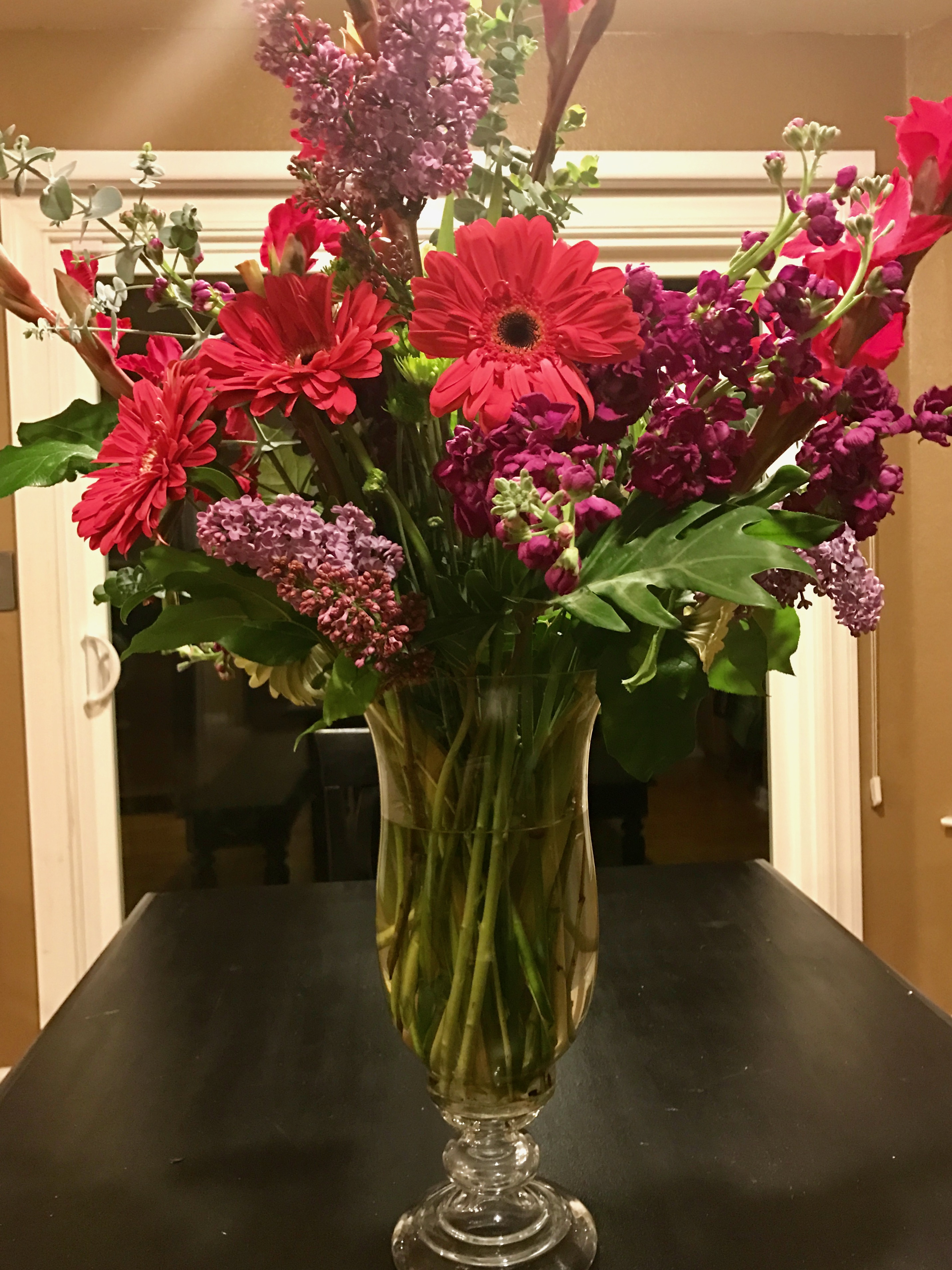 Well, Mother's day is just one week away – and my mom knows that I often send her flowers. For that reason I was happy to chat with Andrea Ancel, Lead Floral Designer for FTD to see what is new this year.  Plus I learned of their special deals!
Flowers 101 with Andrea Ancel in Time for Mother's Day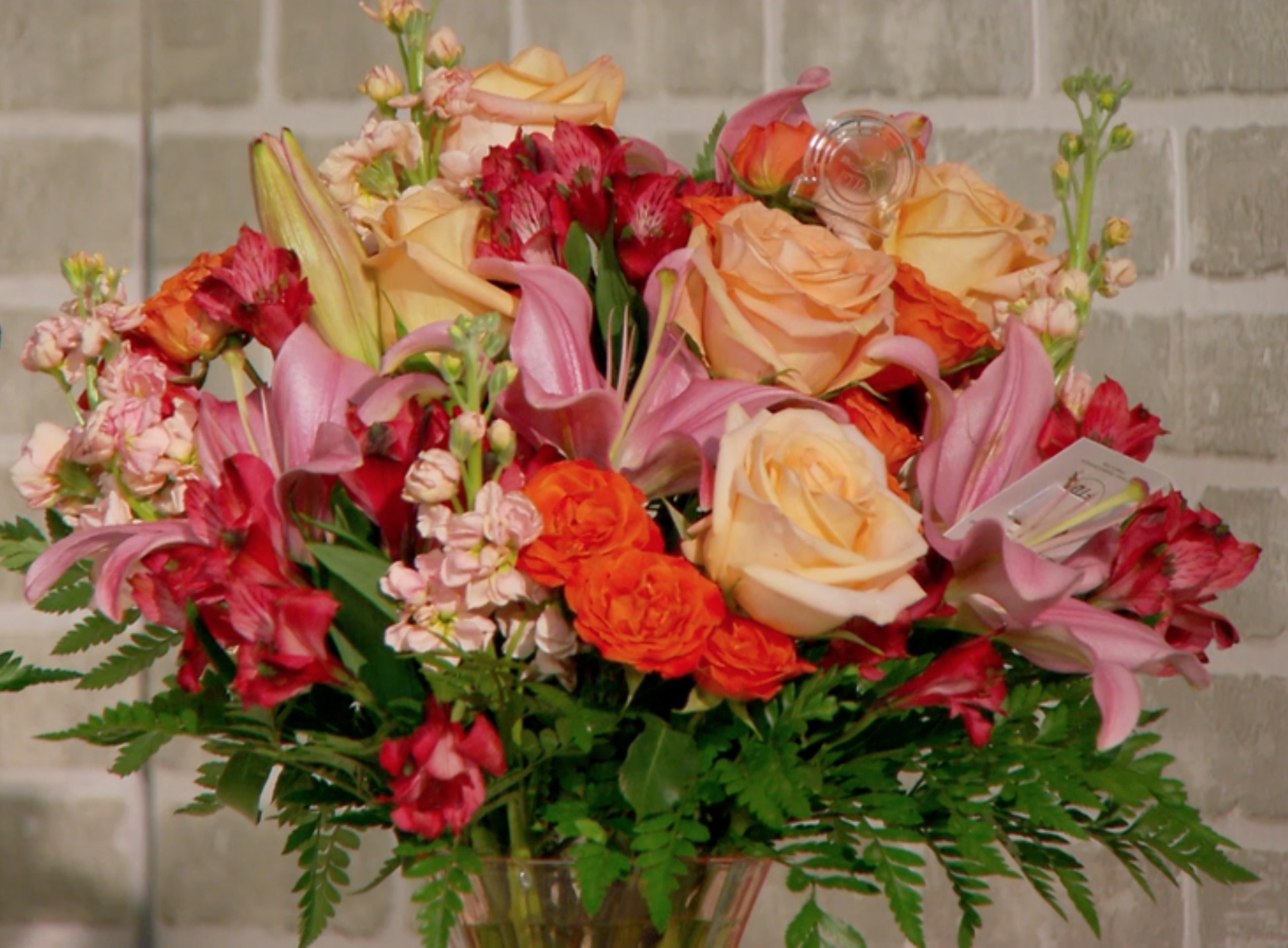 Andra shares with us her top tips for for choosing the perfect floral arrangement for mom. There are so many choices! When it comes to Mother's Day, you want to find the perfect gift that matches her personality. What works for the classic or modern mom – or the mom that's somewhere in between? Whether its mom, stepmom, grandma or someone that's "like a mom" to you, flowers are always a perfect gift to show mom how much you care.
Check out the many beautiful arrangements!
And lucky us! I learned that when you go to FTD.com you need to look for the "Secret Deal" at the top of the page. It has a special deal that will change throughout the Mother's Day holiday.
Thank you to FTD for providing me with this interview opportunity.
Andrea Ancel, Lead Floral Designer for FTD. Andrea develops stunning florist-designed arrangements for luxury collections as well as product development initiatives for FTD's premium brand partners including Vera Wang and Better Homes and Gardens. Andrea's distinguished career as a floral artist includes designing and executing ultra-high end creations for major clients like the Whitney Museum of American Art, The New York Times, MTV, Estee Lauder and now FTD.