Well  – it has been a huge job! This purging, cleaning, and re-organizing of my master bedroom and closet. It's taken time to get the whole shebang done – the dressers, night stands, and the overly chaotic closet.
I admit, I am still a bit behind on my self-imposed schedule. But I am catching up. What I really like about my calendar is that when I am feeling overwhelmed with the big job of re-organization of this whole home, I simple look at the calendar and see what my next task is and get to work on it. By breaking this huge endeavor into smaller chunks I can keep my eye on one small step at at time. This is so helpful to me!
I love standing in my clean closet! I love my new hangers. They take up less space, but more importantly  they keep my clothes from slipping off and falling onto the floor.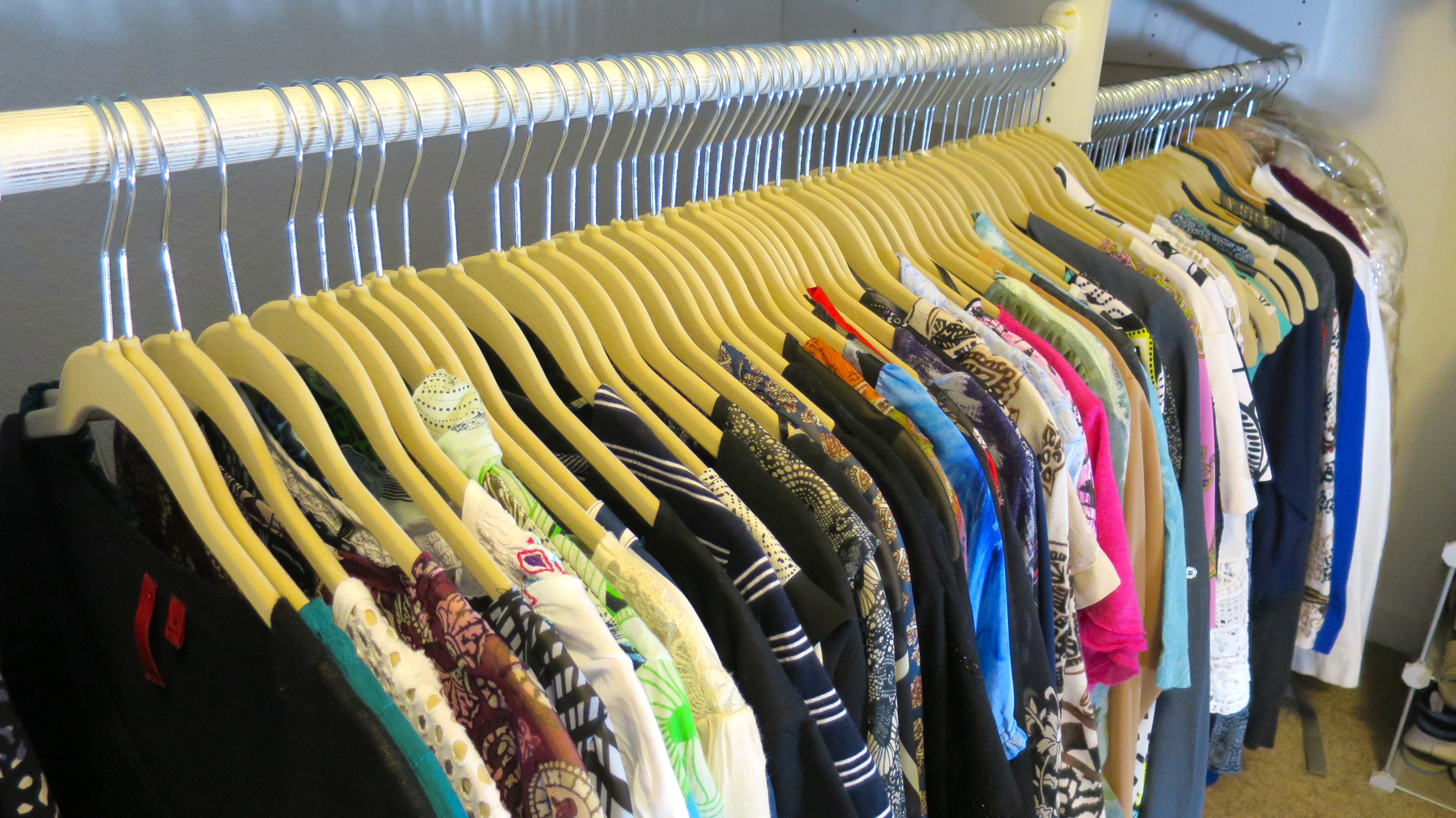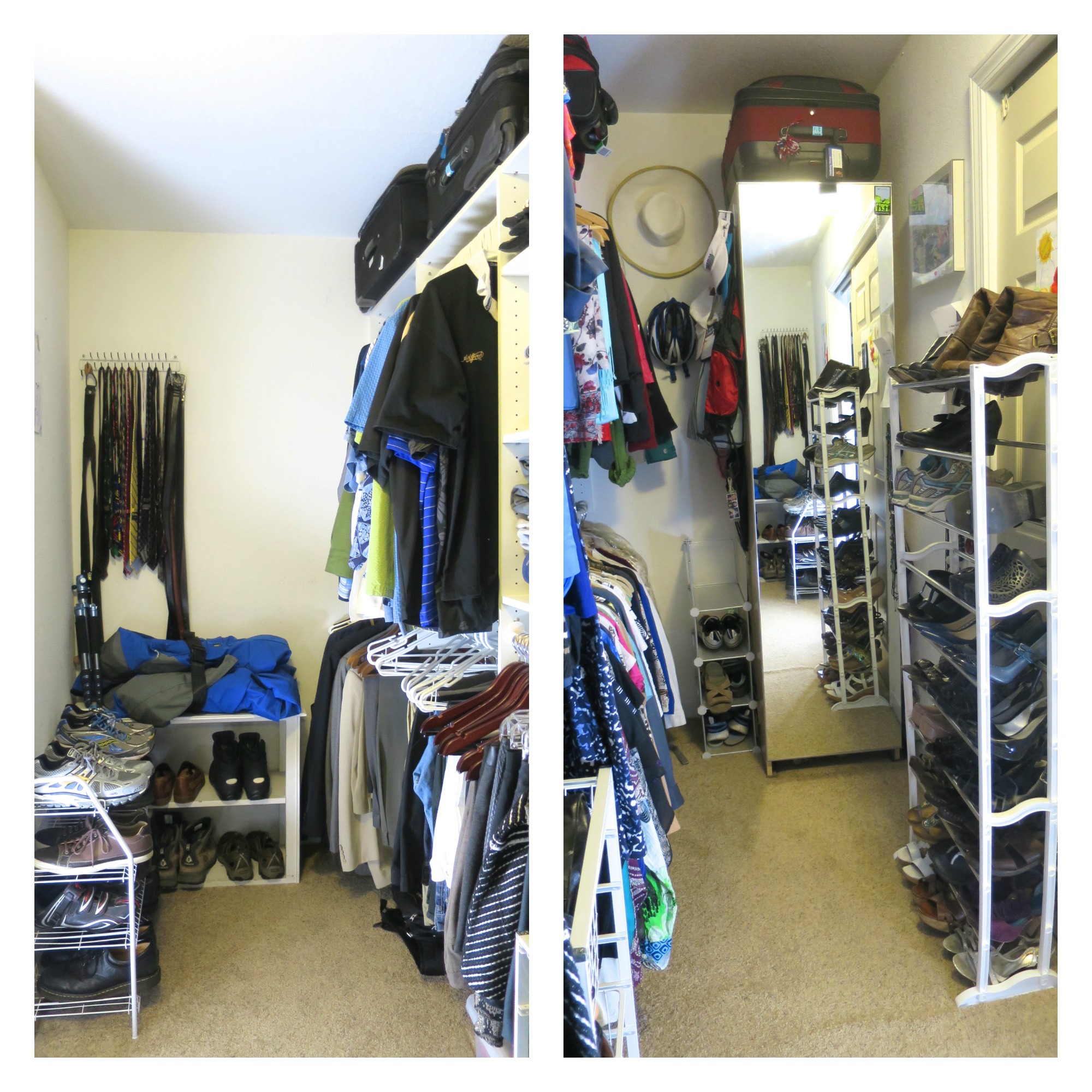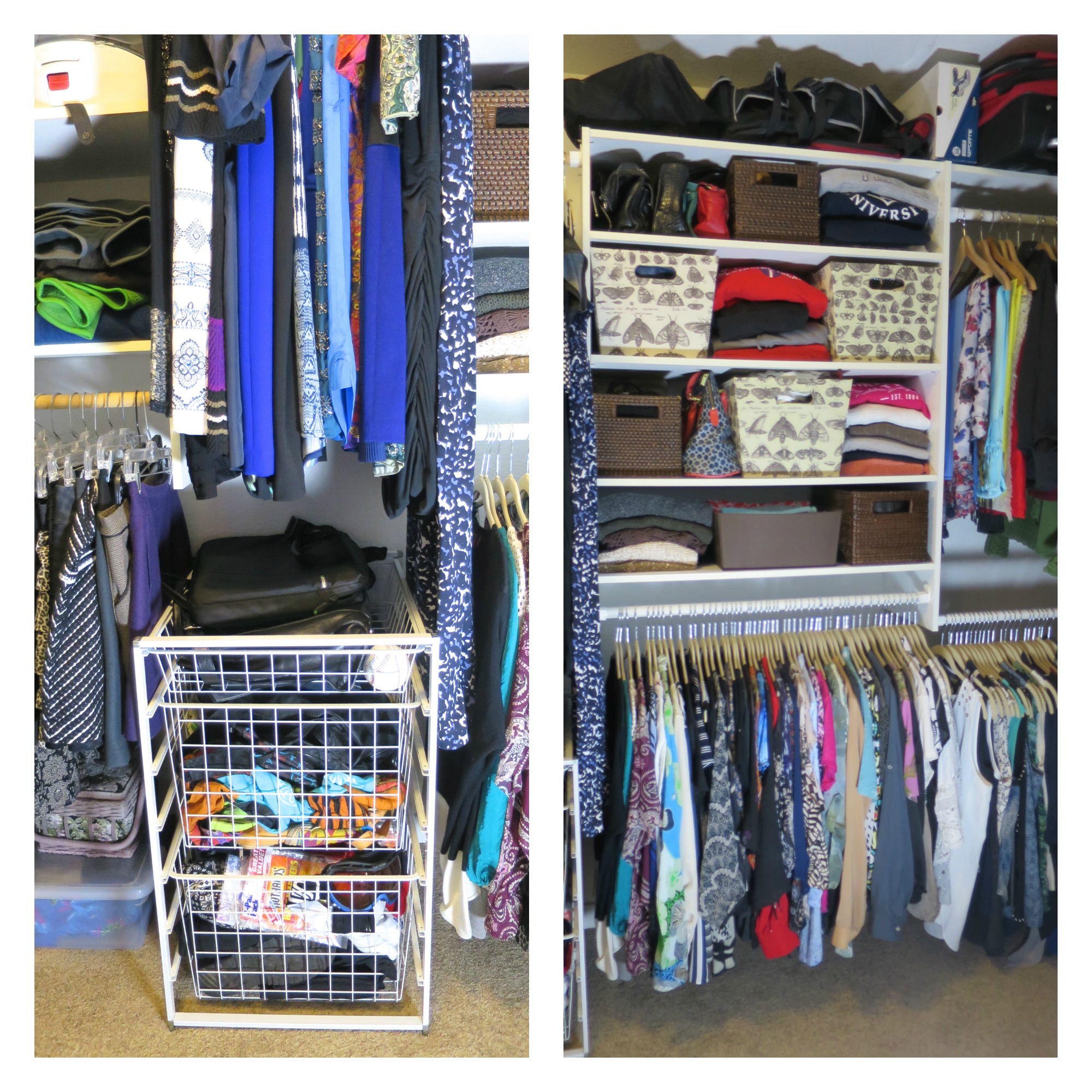 But it is amazing how messy it got in our room! When you empty everything out of the closet – the huge amounts of clothes and stuff was strewn all over the room! Every space was covered.
This is one of those projects where it gets messier – much messier – before it gets organized and cleaned again.
Taking baby steps is helping me, and a new book is helping me as well. I just started reading  The Life-changing Magic of Tidying: A Simple, Effective Way to Banish Clutter Forever
 by Marie Kondo. This book was recommended to me by number of my readers and I gotta say – I am so glad that I bought this book and started reading it! I have not finished it, I am about at 2/3 of the way through and it has already made a difference in how I purge and store my clothing. 
What I love about Marie's advice is that she gives us permission to purge belongings that we feel that we need to hold onto for many different reasons. Marie points out that the purpose of many items has already been fulfilled. The gift giver received joy when she gave us the gift. We received the thrill of buying an item that we later decided didn't fit right. If the item no longer brings us joy – then it is acceptable and preferable and even necessary to share it with someone else. Give the belonging to charity and thank the item for giving you what you needed from it.
Marie has also convinced me that I need to refold all my clothing in a vertical fashion. So I have gone through my drawers and refolded all the clothing using the KonMari method. This method does not give me any additional space, but it does allow me to see everything right off when I open my drawers, rather than needing to shuffle through the folded piles.
I am still reading the book – but already, it has helped me a lot with my giant task of purging and re-organizing my home.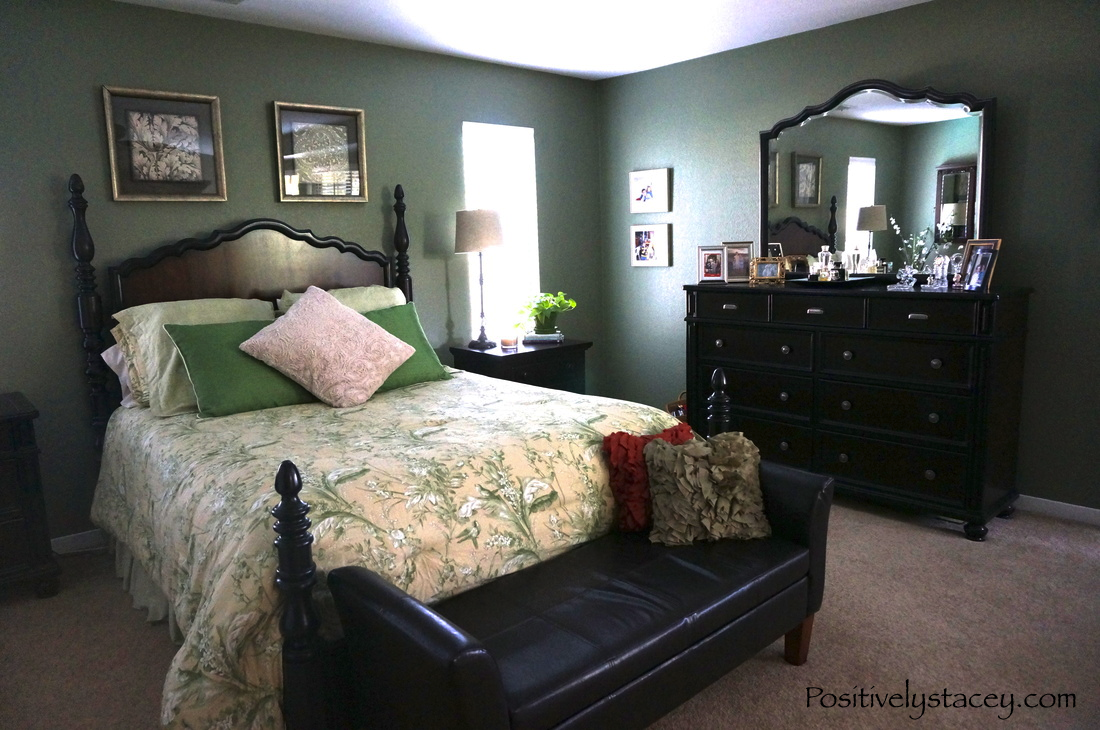 I am confident that I will be done with the master bedroom and bathroom by the end of this week. Next week there will be a new calendar. A calendar that does not contain a Friday night task.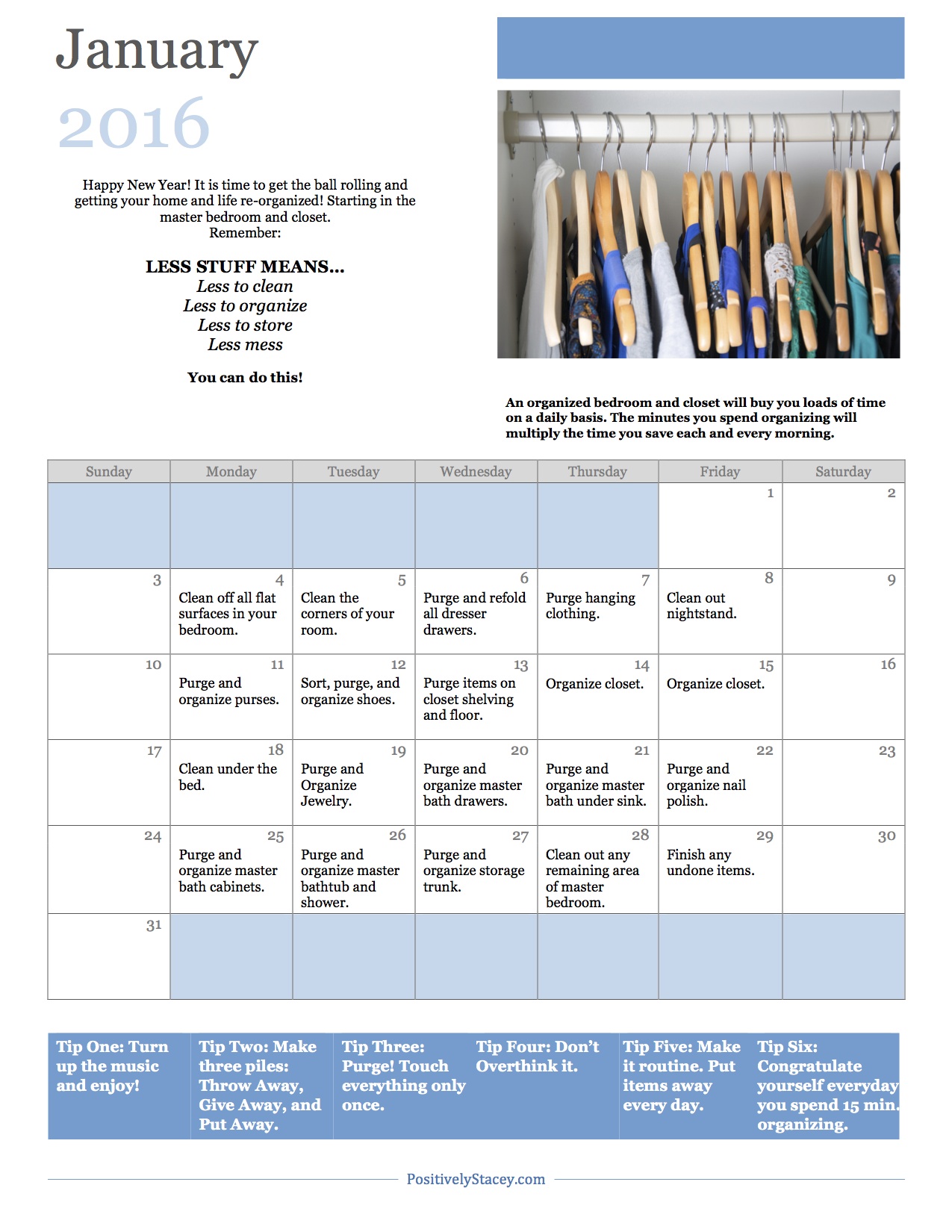 Here is a printable version: January 2016 Organization Calendar
How is the purging and re-organizing going for you? I'd love to hear about your progress!