Happy December!
Wow – I cannot even believe how fast the season is flying past. If I think of all that I need to do, I just might start hyperventilating.  Since hyperventilating is not very productive, I simply make my lists and start chunking away at what needs to be done.
Today is the day our 25 Days of Giving Calendar goes up.  This is the same one that I put together last year and shared with you in the post, 25 Days of Giving – A Holiday Calendar.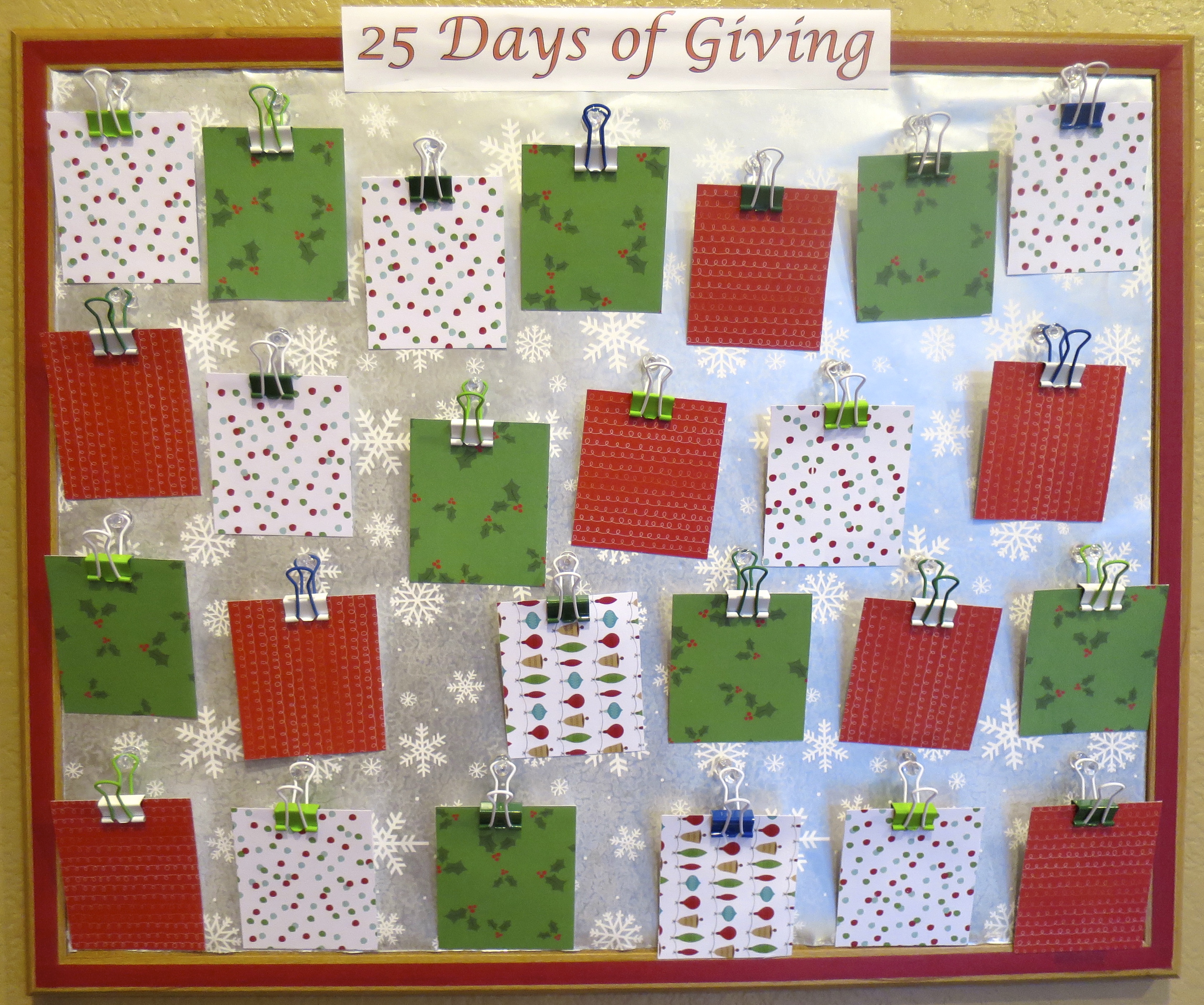 I am bringing it back to you this year because this year I am making a small change. Last year as you can see from the photo above, I placed the cards with the information side down. This way when we chose a tag to turn over, we were surprised to find out what our task of the day was.
Well, if your life is as busy as mine – you will realize some of the activities are more time consuming and take a bit of planning. We were constantly shuffling the tasks around to make it all workable. Not really a problem, but it seemed to diminish the intention behind the giving.
This year, I simply placed the task cards information side out. Each day we will take turns choosing what we want to do and what is feasible to make happen that given day.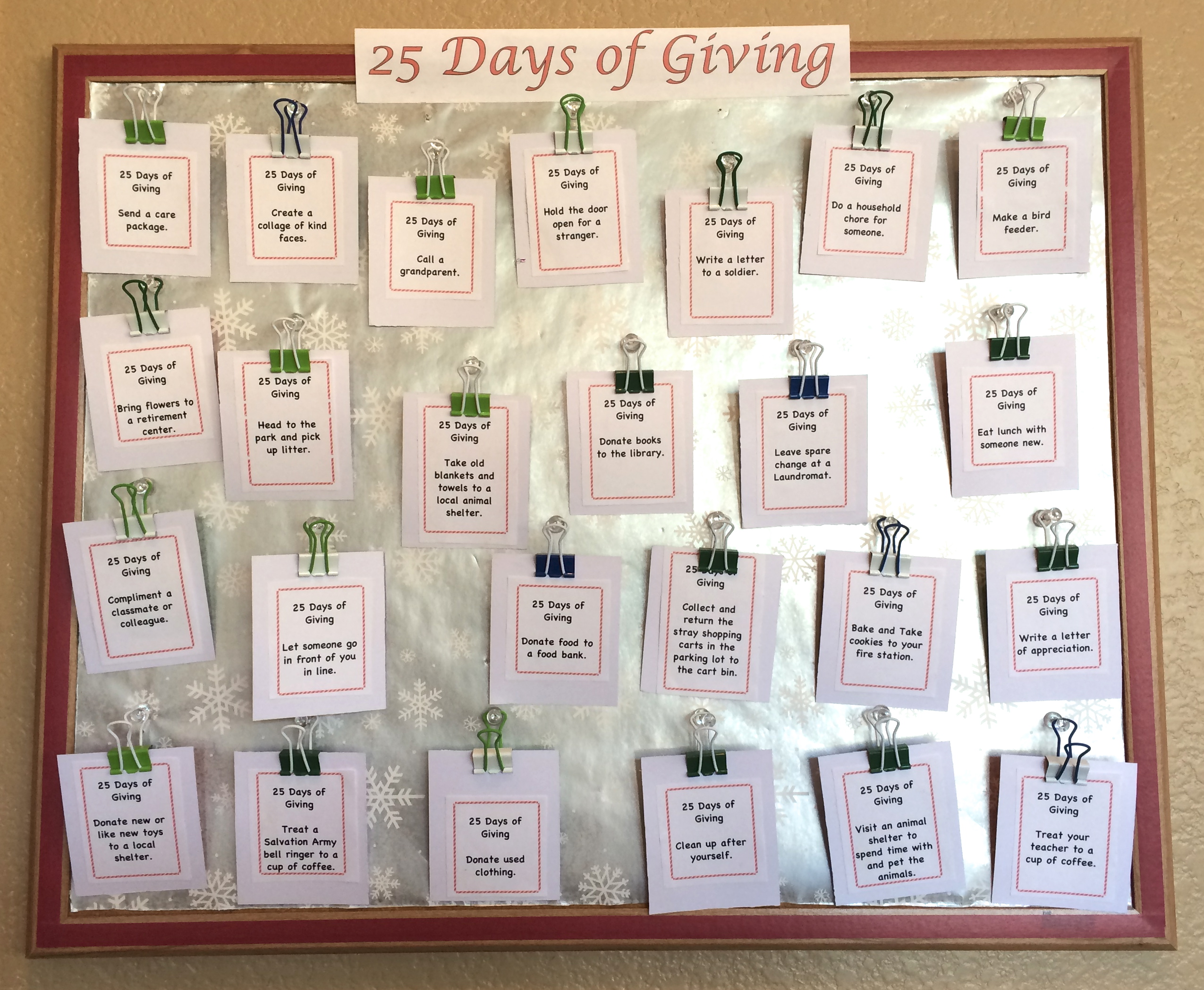 In the end, it is all the same – all of the cards will be chosen and the activities completed, but without the shuffling around of swapping out cards for what we can really make happen.
I have a place for the bulletin board in my kitchen, but this jar version takes no wall space and contains all the same tasks.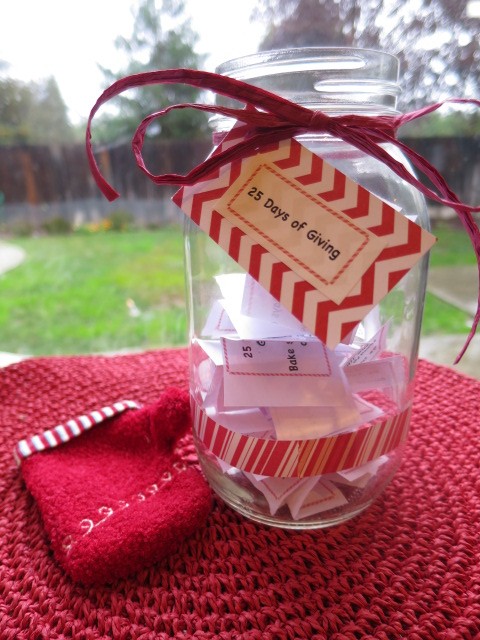 A printable of the cards and complete instructions on how to make this Giving Calendar can be found on the original post, 25 Days of Giving – A Holiday Calendar.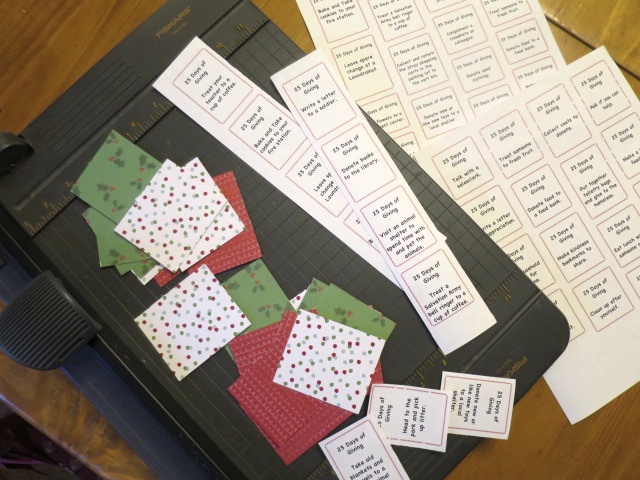 So happy December! I hope your to-do list is manageable and you have time to truly enjoy the season and all that it means to you!
Sexual Health: Prescription Drugs VS Herbs