They say what happens in Vegas stays in Vegas. Well, not always.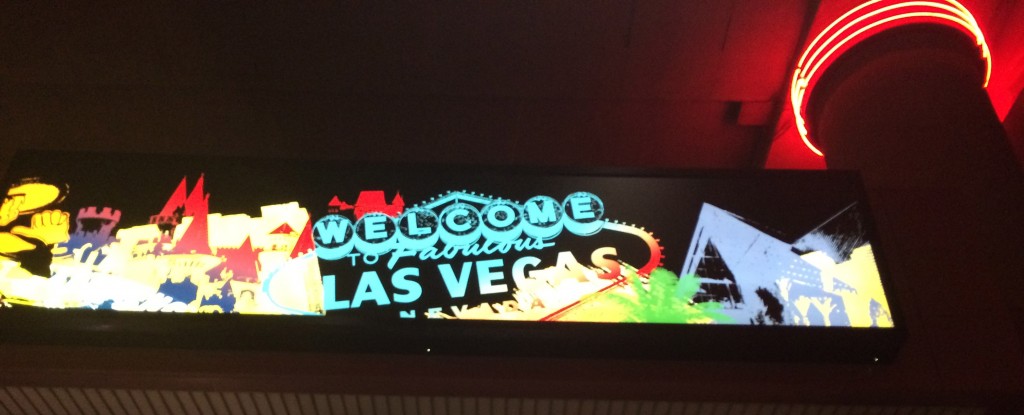 I recently went to Vegas. And the tattoo that I got in Vegas, most definitely came home with me.
And let me just say – I love my tattoo!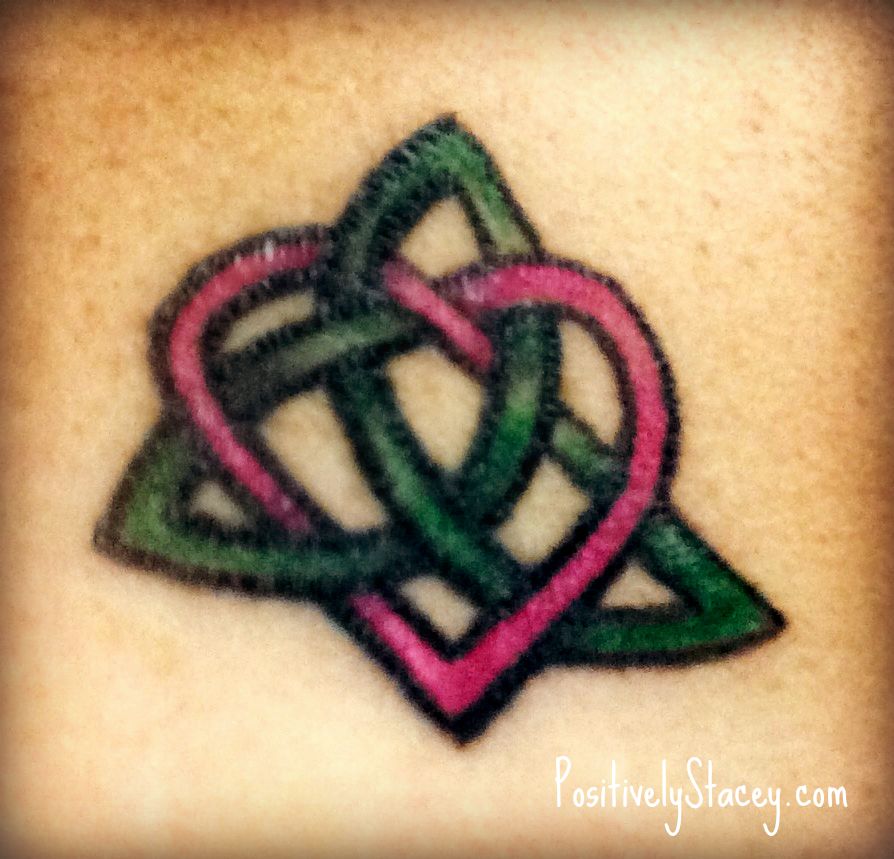 Yes, I am fifty plus years old. Yes, I've had a tattoo before and paid hundreds to have it removed. And yes, I have been planning for years to get another one.
Because of my first experience – getting a cute sun tattoo on my ankle – that never looked like the cute sun I intended it to be. It looked like a wicked- sharp pointed compass. I was a bit hesitant – thus the years of deliberation on exactly what design I would have permanently placed on my body.
With the not-so-cute sun, I probably just should have gone with it. When people constantly asked, "Is that a compass?" Instead of replying, "No, it's a sun." and being met with quizzical looks of doubt. I should have replied, "Yep, and now I'm never lost." Alas, hindsight. But really, the shadowed pointed rays lent a wickedness to that sun, and it never really felt right.
This tattoo on the other hand is perfect! And I got it in Vegas on my girls' weekend at 3 am in the morning. Can't get better than that!
As much as I was not fond of my sun tattoo – I missed having a tattoo. Seven years ago I was wandering a small town gift shop and drug store while visiting my parents at their lake cabin in North Dakota. when I came upon one of those small 2-inch gift boxes. The small boxes housed games, books, stickers, and in some cases tattoos. I found a box of Celtic tattoos, and I knew I found a direction!
First, I'm Irish. Second, that summer was a dark time for me. Even though I was spending time at the lake cabin – a place I have always considered to be my happy place – I was not happy. That week was to be a family vacation – my husband, our three kids, and me. But two days before the trip, my husband informed me that no, he was not going to go with us. Looking back, it all makes sense why he suddenly refused to go with us and visit my parents – but at the time, all I knew was my marriage was in deep crisis. To say I was sad would be a huge understatement. I was devastated. I was scared. I was lonely. I was confused.
That little 2-inch box of tattoos reminded me of who I am. Not only am I Irish, I am strong. Like an endless Celtic knot I believe in the interconnectedness of life and eternity. The knot symbolized for me that life goes on. That there are cycles of birth, life, rebirth. Even as I grieved what was happening to my marriage, I knew that eventually I would "rebirth" into a new phase of life, and that I would be OK. Not to get too cheesy, but buying that little green box gave me hope. And I knew my next tattoo would be a Celtic knot.
Flash forward eight years (divorced, remarried, moved twice, and a new job), I still have my box of tattoos bought in that small drugstore in Bottineau, and I have filled a Pinterest board with tattoos – many of them Celtic in nature. But committing to a design was difficult. The compass looking sun kept flashing in my mind. But there I was in Vegas – tattoos studios open 24 hours – and I knew it was time.
I was not currently training for anything that involved swimming, so I would be able to stay out of the swimming pool for ten days – a requirement of getting a tattoo and a stumbling block in the past. There was a tattoo studio in our hotel and my girlfriends were there for support.
So at one a.m. we all wander into the tattoo studio in our hotel. There is one tattoo artist and he was busy working on a young man. I was invited in to check out the tattoo in process, and I was amazed at the beauty of the Chuck's work. This young man was getting a large, colorful tattoo paying homage to the Chicago Blackhawks. The large "C" with two crossing tomahawks, and dangling feathers was simply beautiful! I knew that Chuck was the tattoo artist for me.
It was time to commit to a design. Flipping thorough my Pinterest board on my phone – I decided that the Celtic sister knot was for me. This is a knot that is a combination of the Celtic trinity knot and a heart. The trinity knot represents to me that I am strong and life goes on, the heart represents to me my sister who I lost 25 years ago, and the Celtic roots pays homage to my Irish heritage. The fact that Gavin and the boys wore Irish Kilts at our wedding, and that Gavin and I vacationed in Ireland last year are bonus memories that surface when I look at my tattoo.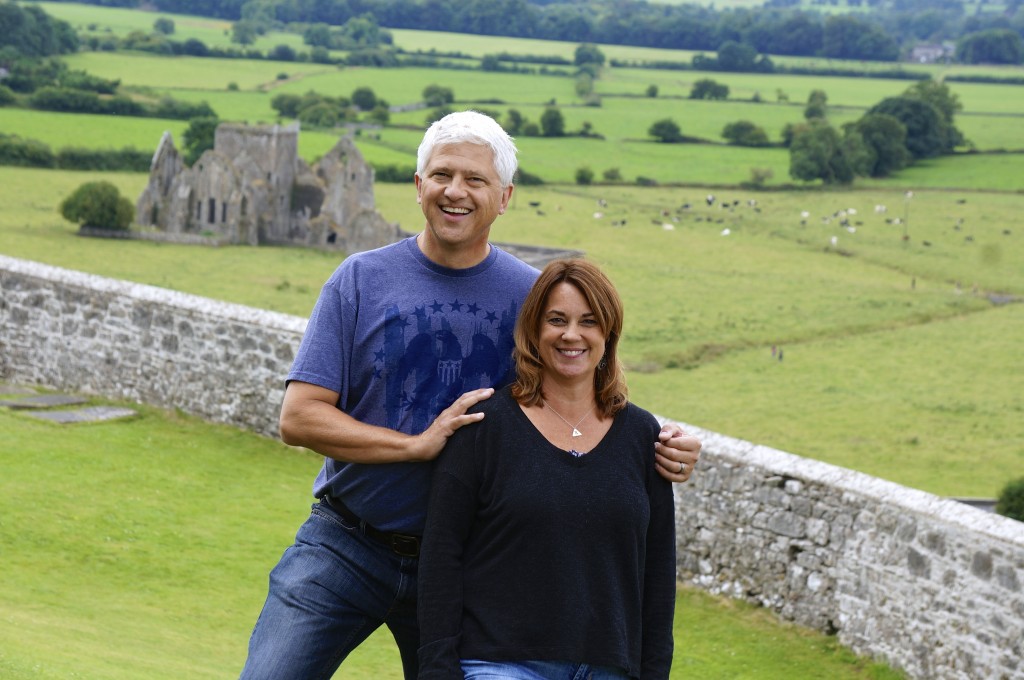 I was told to come back in an hour. So we spent another hour of wandering the casino and then headed back to see Chuck. He was still busy working on the Blackhawk design. The young man told me his story of playing hockey and that he he also told me that he had a five a.m. flight home. I still wonder if he made that flight.
As I waited and waited for my turn. My friends slowly one-by-one said good night- it was getting too late for them. All except for one friend. Nusheen stuck it out with me the entire time. Eventually it was my turn. What was to take about 20 minutes – took over an hour. Chuck took his time making sure the design was exactly as I wanted it to be. The room was freezing cold – Nusheen and I were shivering, but Chuck in his intense zone of creating was sweating.
The number one question from my friends – did it hurt? Yes! It hurt a lot! And it was worth it!
I love my Celtic sister knot tattoo. It is steeped in meaning – past, present, and future. There is no beginning, there is no ending, and right smack in the middle of it all – there is love.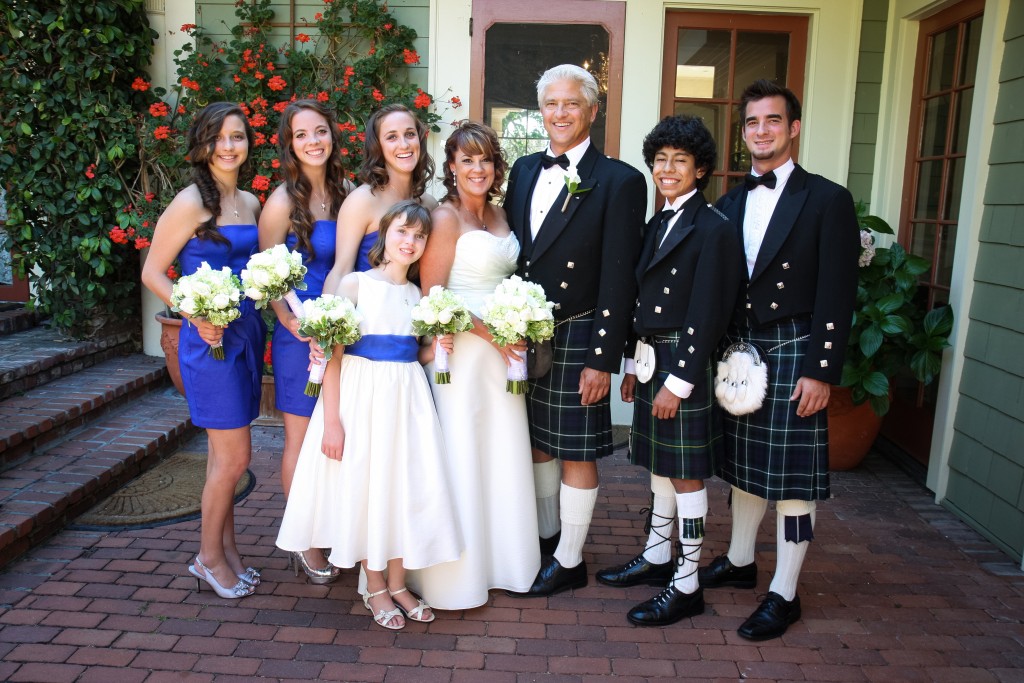 If you have a tattoo – How did you decide on your design? Is there a special meaning to it?
Verify an online drugstore before you purchase medications