Eating empowered for weight loss? What does that even mean? Well, it means that you are making intentional food choices that feed your purpose of losing weight and fueling your body.
I was asked to bring dessert to a dinner with friends tonight. And I thought – hmmm…. I could pick up a delicious fruit pie or make my balsamic strawberries and serve them with Halo ice cream. While I love the fruit pies at my local farm store – they are filled with sugar. My balsamic strawberries are simply delicious! Plus combined with Halo vanilla ice cream – it is a much lower sugar dessert that feeds all the senses!
Eating empowered for weight loss means that you are making the choices in how to feed your body. It's learning to say I am eating the blueberries and Greek yogurt for breakfast because it is an easy, delicious protein and antioxidant filled breakfast that will serve my body, mind, and spirit well. This is much more powerful than saying, Oh I want a slice of chocolate chip banana bread for breakfast, but I guess I should be eating the blueberries and yogurt.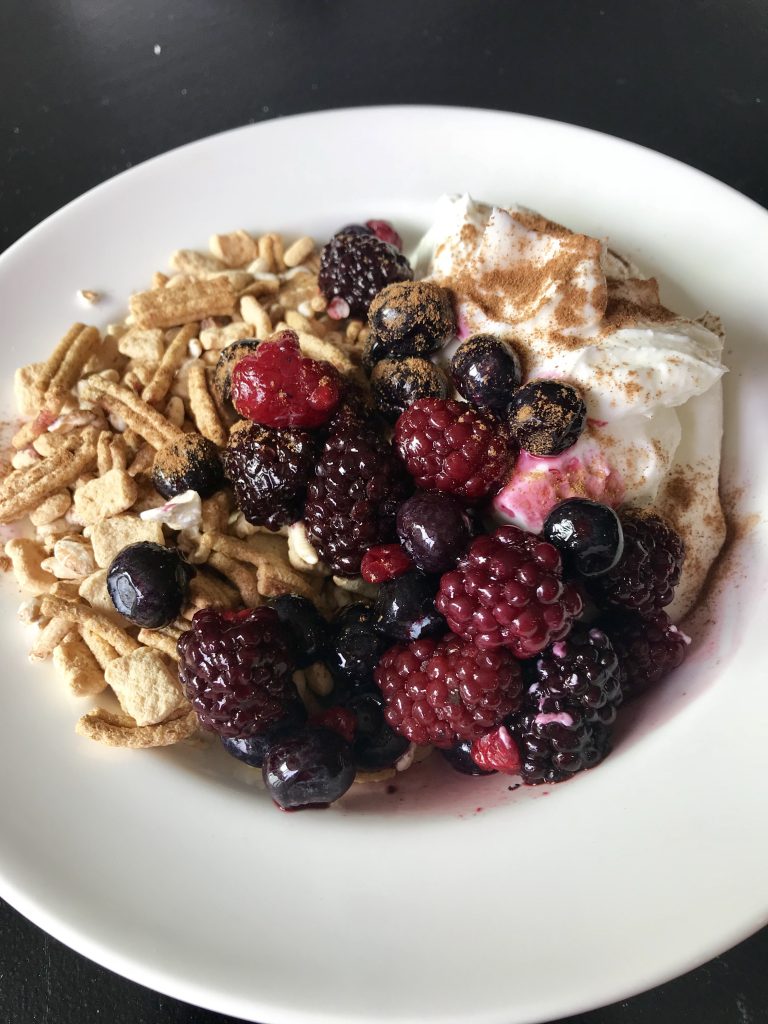 Eating empowered for weight loss is a mind shift. It is a mind shift that will support you on your journey to increased health. When you want to live a healthy life you need to make food choices that support your journey and the overall health of your body. Looking at your food choices, reading labels, eating less processed food and adding more clean and organic food choices to your diet are all ways to empower you to make better choices.
Shifts can be small – choosing to drink a glass of water instead of the diet soda, eating an orange instead of drinking a glass of orange juice, or snacking on sweet peas instead of potato chips. All of these are small steps that can be taken and that will help you on your journey to weight loss and better health.
Eating empowered for weight loss puts you in charge! When you choose to bake Two Ingredient Healthy Bagels instead of running to the bagel store you are in charge! It is not about willpower – it is about consciously making choices that your are treating your body with love and respect. Willpower can only carry you so far. Feeling deprived is zero fun! Making mindful choices puts you in charge and really empowers you on your journey.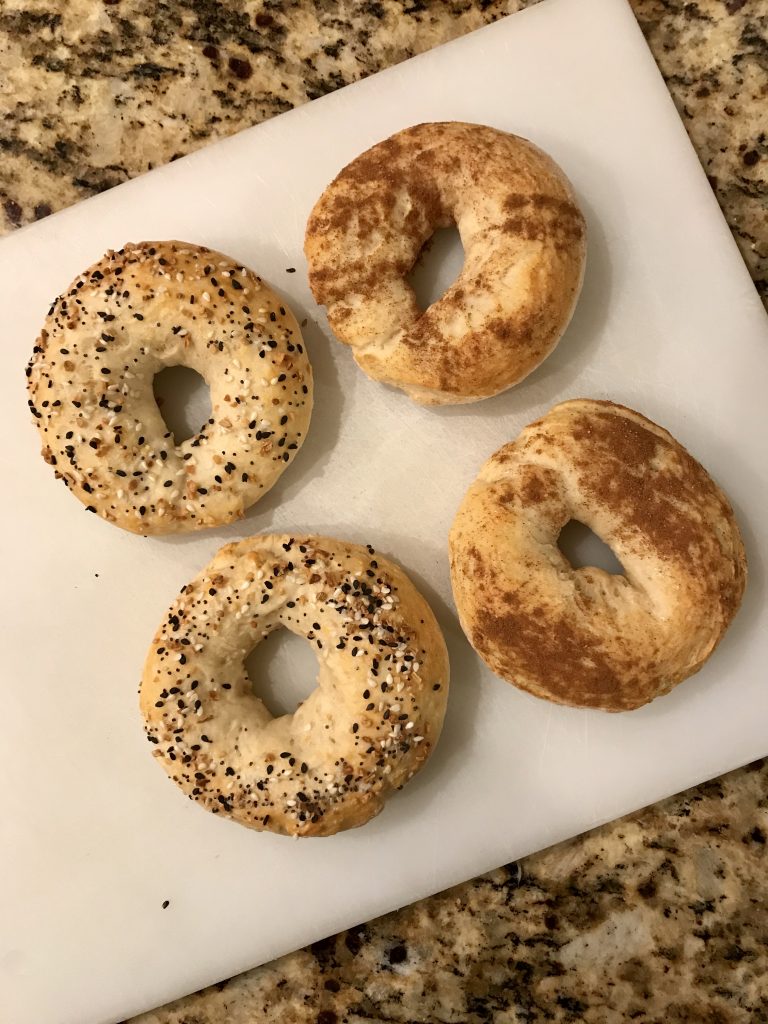 When you focus on how good you feel fueling your body with healthier food choices, you will continue to be motivated to eat these foods. The benefits exceed weight loss – benefits include healthy skin, less brain fog, more energy and so much more. Remember, it all starts when you love yourself.