The Nutcracker is a beloved holiday tradition for many families. We have enjoyed so many different versions of this classic story. We have watched aspiring young dancers play both cast and leads put on by our local dance schools as well as big city ballet companies in San Jose, San Francisco, and Houston. This classic story never disappoints.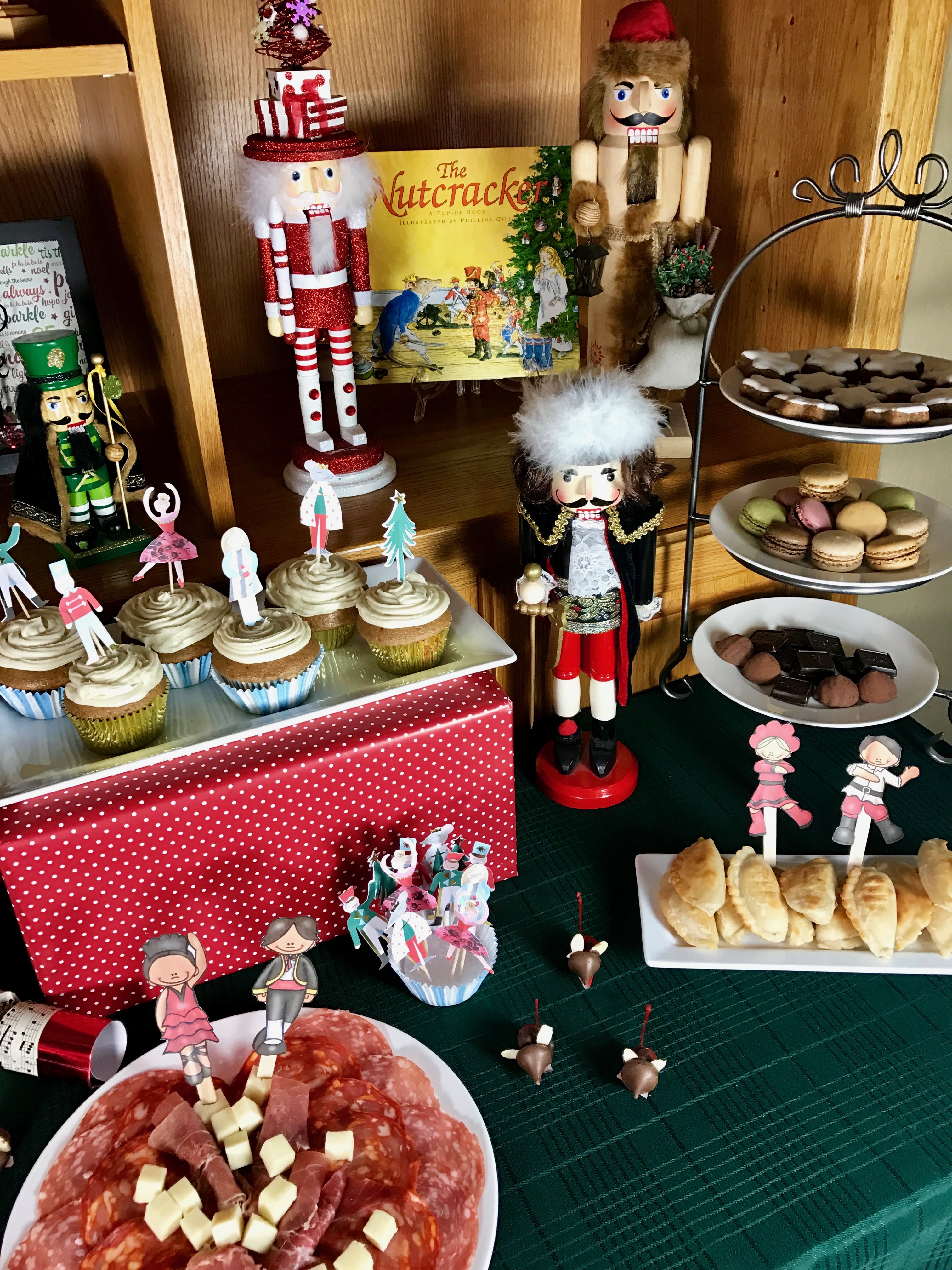 My only regret is not being able to attend the production staring both of my nieces a number of years ago in Ohio. My daughter was able to fly out with her grandparents, and I was able to enjoy the many pictures and stories Alyssa returned with about the magical ballet.
Simply put, the Nutcracker is a magical experience – the music, the costumes, the set, as well as the pure beauty of the dancing. The Nutcracker wows young audience members with a growing Christmas tree, toys coming to life, dueling mice and tin soldiers, and a trip to the Land of Sweets to celebrate Clara's rescuing of the Prince.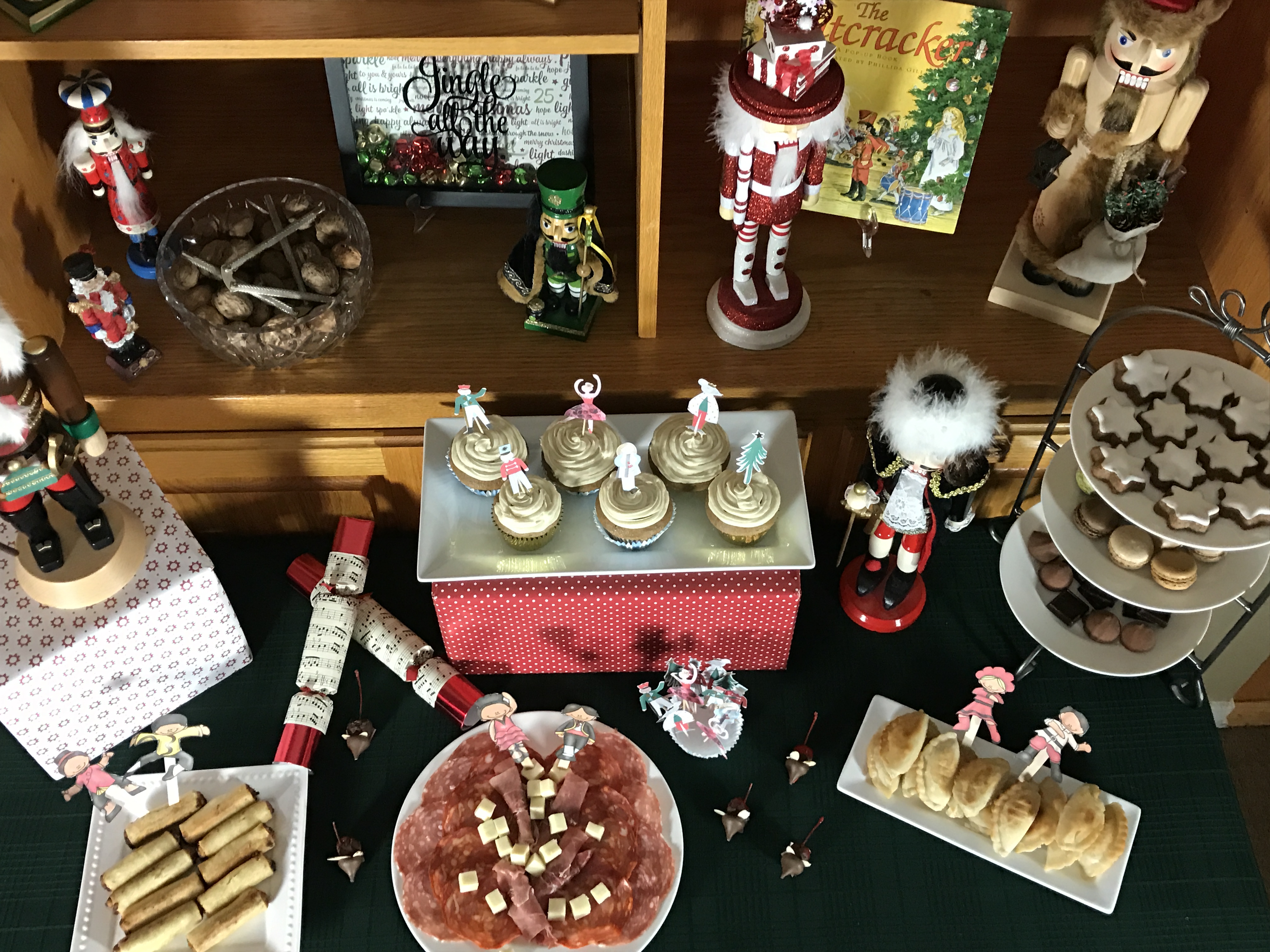 Whether you are planning a Nutcracker Party to celebrate young dancers' achievements with a company party or enjoying a gathering post- or pre- theater, this is the perfect Nutcracker Appetizer and Dessert Table to set up. This offers both bite-sized savory and sweet finger foods, because as much as we would love an all candy party – sometime we need a bit of food.
I based my food choices on the Land of Sweets where Clara enjoys lively dances of chocolate from Spain, coffee from Arabia, tea from China, and candy canes from Russia.  It is easy to find savory appetizers based on these countries.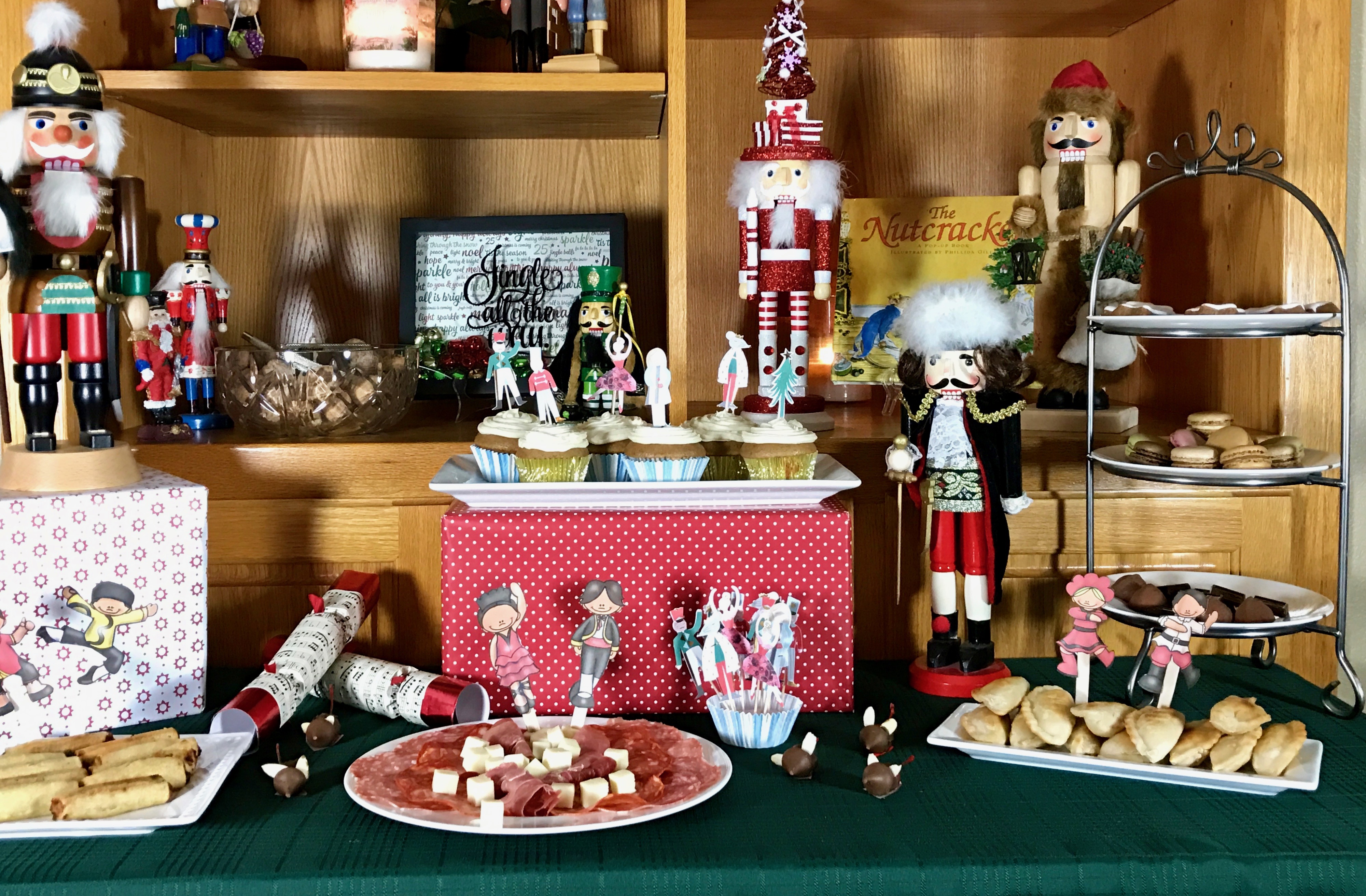 A Nutcracker Appetizer and Dessert Table Menu
Appetizers:
Spain: A plate of Spanish deli meats and cheeses (other options include empanadillas or Chorizo bites)
China: I offered Lemon Grass Stix from Trader Joe's (other options include spring rolls or dumplings)
Russia: Piroshkis would have been perfect but lacking any local source of excellent Russian piroshkis I opted for pierogi instead. Pierogi are really from Poland but are equally popular in Russia. (other options include caviar topped potato bites and syrniki – cheese filled pancakes)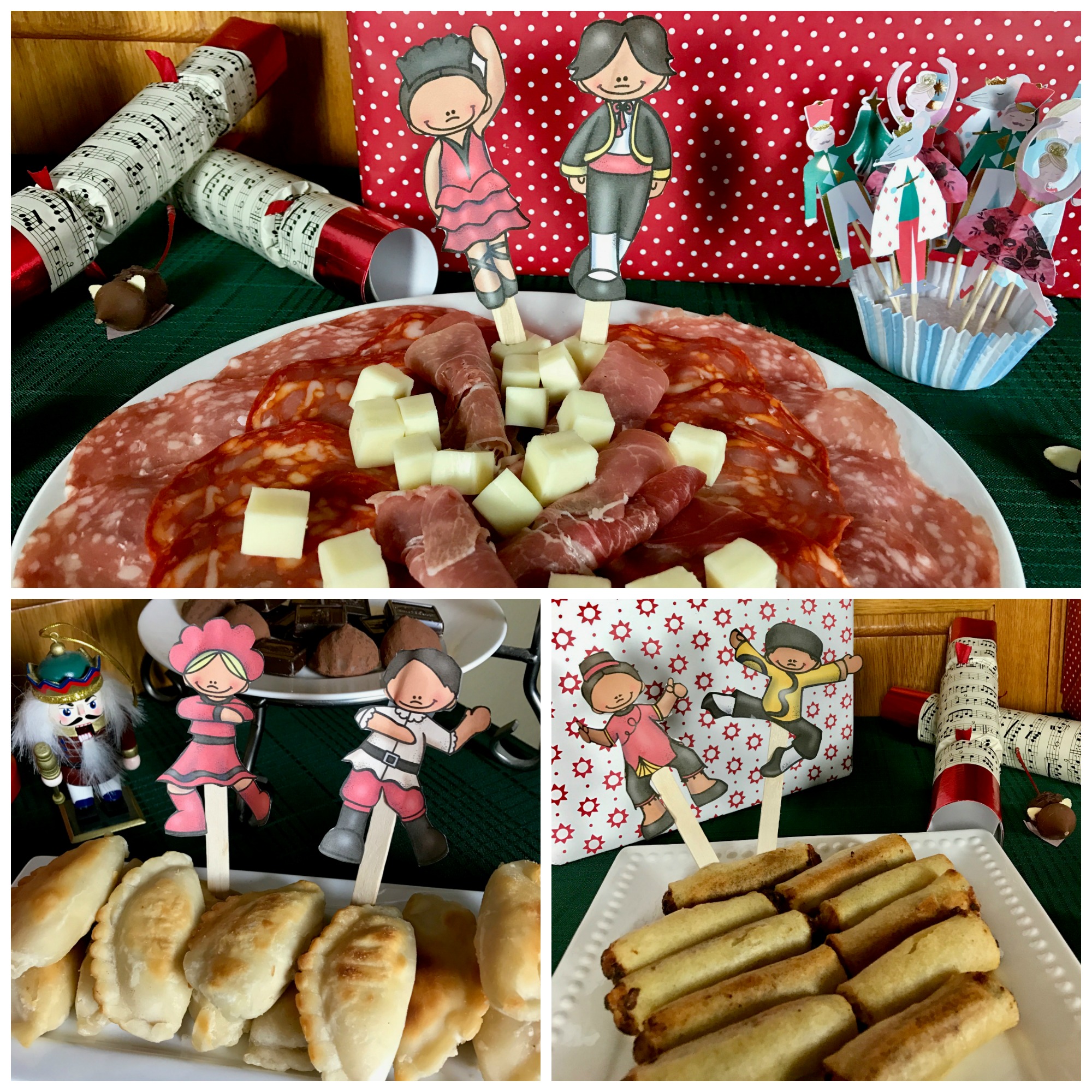 Dessert:
Cupcakes
Macaroons
Ginger Cookies
Chocolates
Candy Canes
Maraschino Cherry Chocolate mice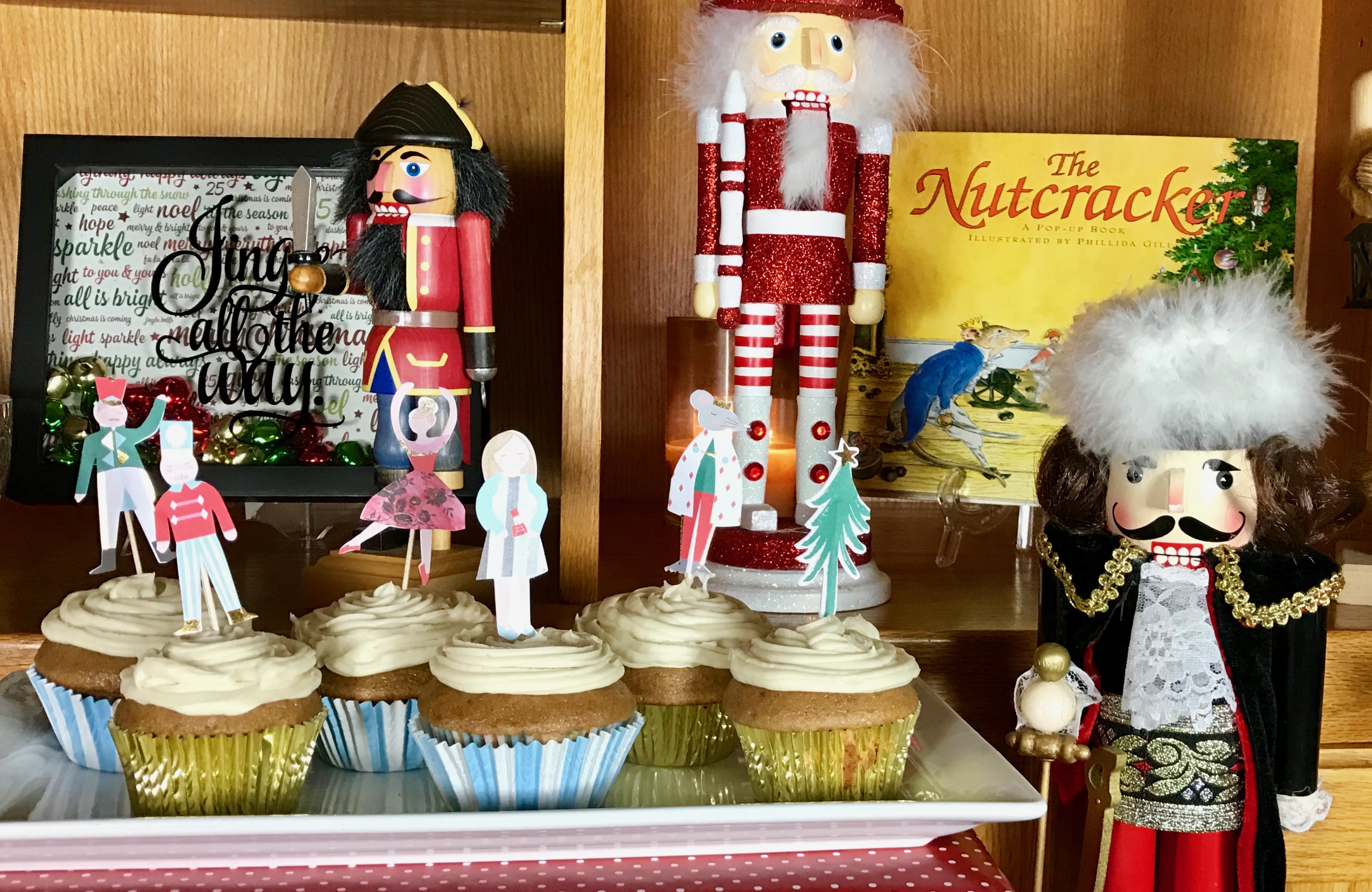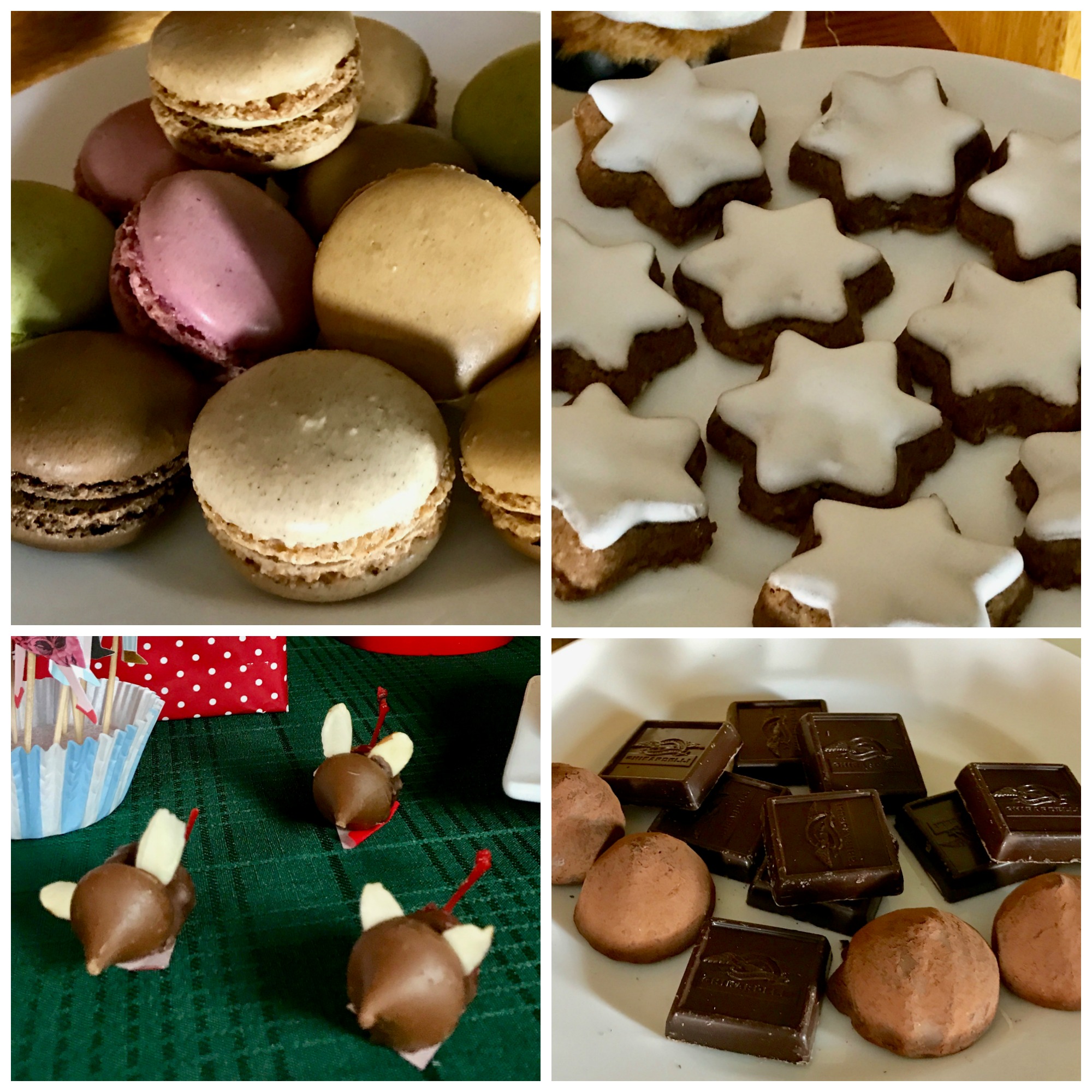 As you can tell we have a large collection of nutcrackers. We have been collecting these ever since the kids were small and they attended their first Nutcracker ballet. Setting up the nutcrackers has become a family tradition – so much so that my son wrote his "Family Tradition" essay in fourth grade about our nutcrackers and even included a drawing. This has become a framed addition to our nutcracker collection.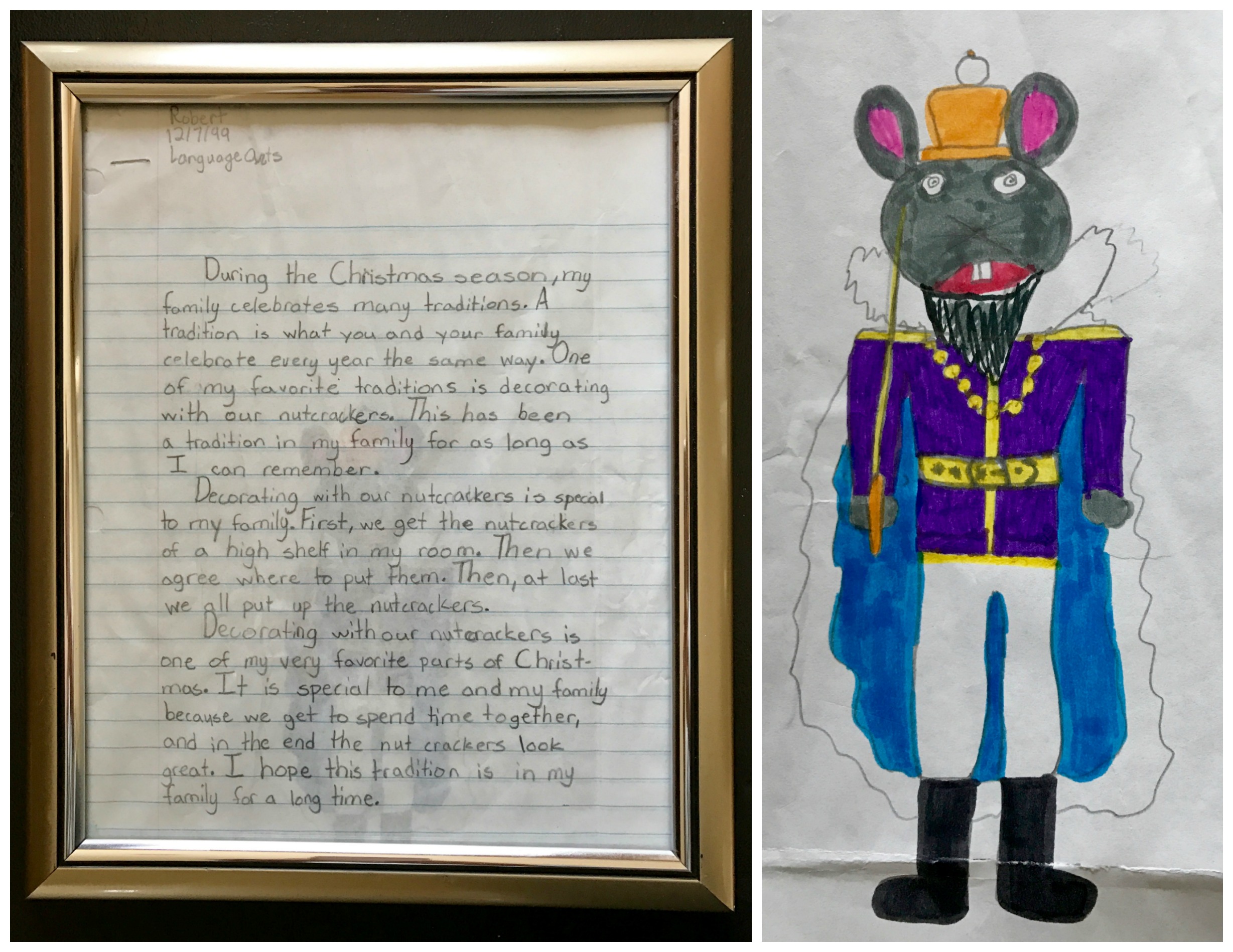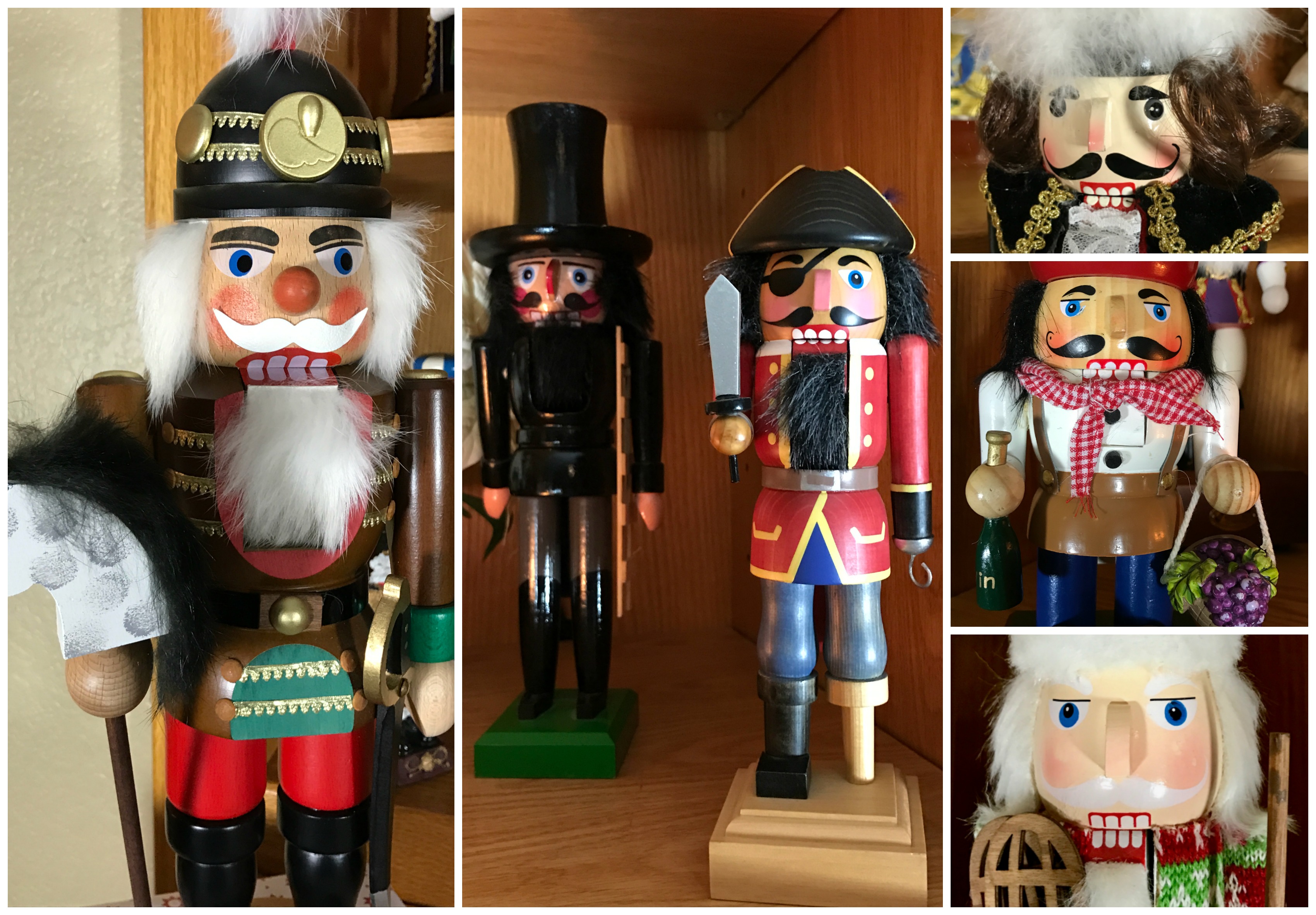 Setting the table was easy! A green table cloth, wrapping paper covered box risers, and white platters of food and treats surrounded by our nutcracker collection. I downloaded the dancers from Nutcracker Ballet Clip Art  and I purchased the musical crackers (filled with paper crowns and musical flutes – perfect for making music as the set also comes with sheet music!) from Amazon.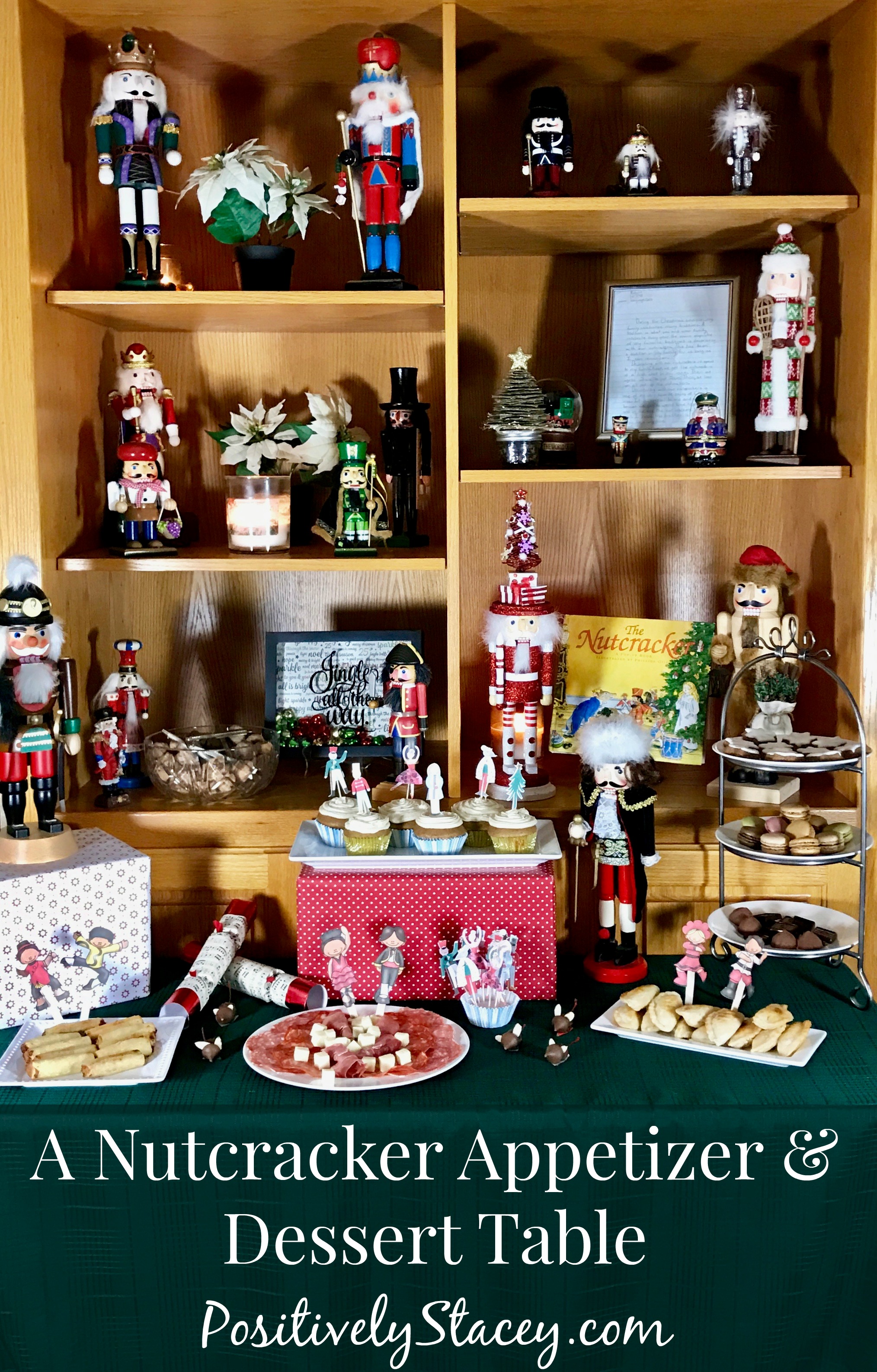 If you can't make it to a live production this year you can always make it a movie night with one of the following videos sure to delight you and your family.
As always wishing you and yours a magical holiday season filled with love and a sweet treat or two 🙂