I finished reading The Rosie Project by Graeme Simsion months ago, and Don Tilman and Rosie, along with Gene and Claudia are characters that have really stayed with me. Why? Because they are quirky, intelligent, and a genuinely caring bunch of people. Oh, and they are also funny!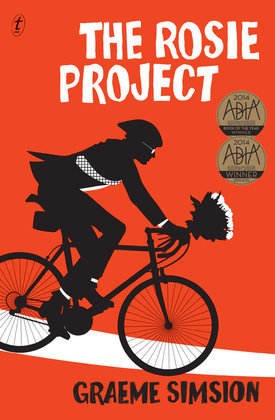 So what is The Rosie Project all about? Well, socially challenged Don Tilman, a genetics professor, is a man that plans his day to the minute, is uber organized in every manner, and has lobster salad for dinner every Tuesday. He works hard, is intelligent, and in good health – yet, he has not been lucky in love. At the prompting of his friend and colleague, Gene, he decides to create a lengthy (16 page)  questionnaire to help him find the perfect mate. He dubs this the Wife Project. With this his quest for the perfect partner begins.
Gene, offering to help screen potential mates, introduces Don to Rosie. Don is flummoxed by this as he quickly determines that Rosie, a bartender, does not come close to fitting the criteria. However a friendship is formed as Rosie is searching for her biological father and Don agrees to help. Together they create the Father Project.
Don, quirky to the max, sizes up every person's BMI at first site. He is uncomfortable with changes to his routine and even follows a weekly menu – this way he knows exactly what he needs to buy at the grocery store. This of course makes food shopping and meal preparation efficient.
Rosie, an intelligent, independent, and spontaneous woman challenges Don's inflexibility. Moving their dinner to the patio so they can see the night sky baffles Don's sense of order. Getting him to abandon his travel itinerary and visit new places opens his eyes to new possibilities.
Gene, Don's best friend, is a social scientist and in the name of science is a consummate womanizer. The large world map hung on his office wall is filled with push pins marking the nationality of every woman that he has slept with. His goal is to sleep with a woman from every country in the world.
Claudia is Gene's wife. Yes, Gene is married. Claudia and Gene, parents of two children, are in an open-marriage. Claudia is a therapist and Don, off the record, turns to Claudia often throughout the book for help and advice.
Over the course of the book, Don and Rosie work together trying to find Rosie's biological father. Rosie's spontaneity and sense of adventure are in constant tug-of-war with Don's literally thinking and regimented days. Gene and Claudia are in the background of the story offering advice and supporting Don in his quest to understand people and find his perfect mate. All of this together creates a quirky romantic comedy that both men and women will enjoy. This book had me laughing out loud! There is a lightness to this story – it is most definitely one of those feel good stories that makes you smile. And then you have a wonderful cast of complex characters that stay with you long after the last page of the book.
I read this book as part of my book club, and it was a resounding hit with everyone. The characters provided for lively analysis and conversation. Just for fun, we topped our last meeting of with gelato tasting. It was a mango vs. peach tasting. Read the book and you will understand the significance of the tasting. But significant or not, the gelato was a delicious ending to our book club meeting.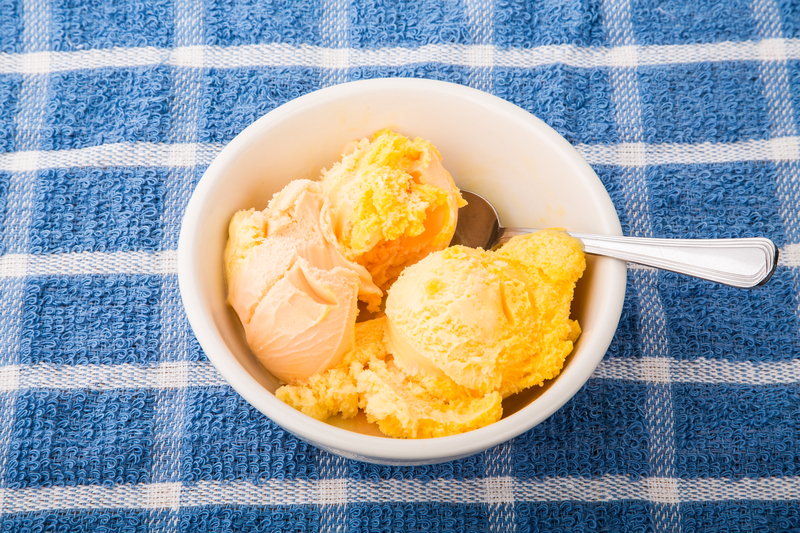 I highly recommend this book –
The Rosie Project by Graeme Simsion