On January 1st,  we started the year with a day hike in Joshua Tree National Park. It was a beautiful way to usher in the new year – so much so, I think that this might be a new tradition. Better still was that December 31st was spent at a spa! That was a relaxing way to ease out of 2015 and then jump into 2016 with an invigorating day of hiking.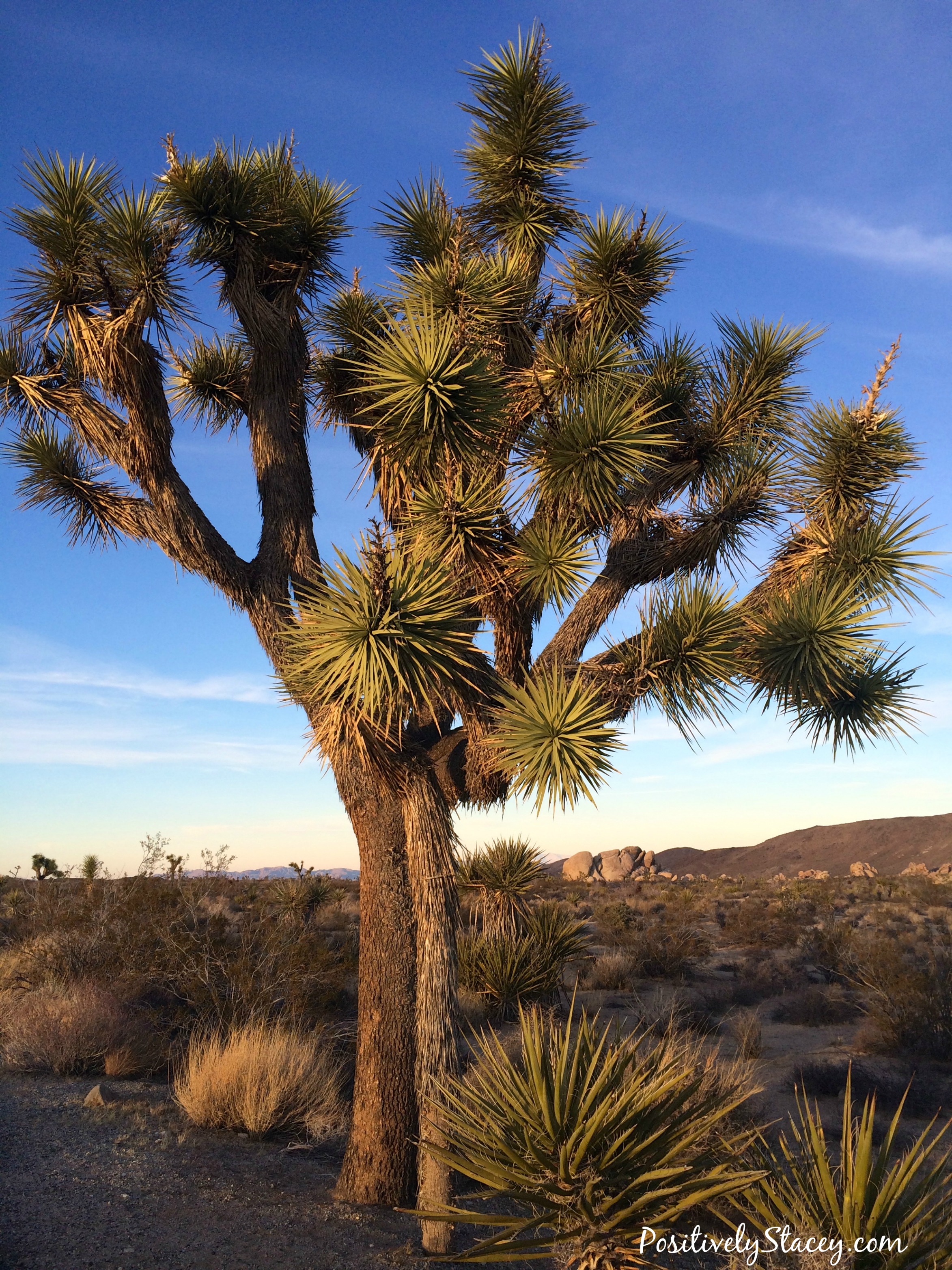 That being said, the hike we chose was relatively easy! We were hiking with our youngest two kids and really just wanted to get out and explore a part of Joshua Tree National Park. We chose to hike the Mastodon Peak Loop as it was easy to get to from Palm Desert – it is right of Highway 10.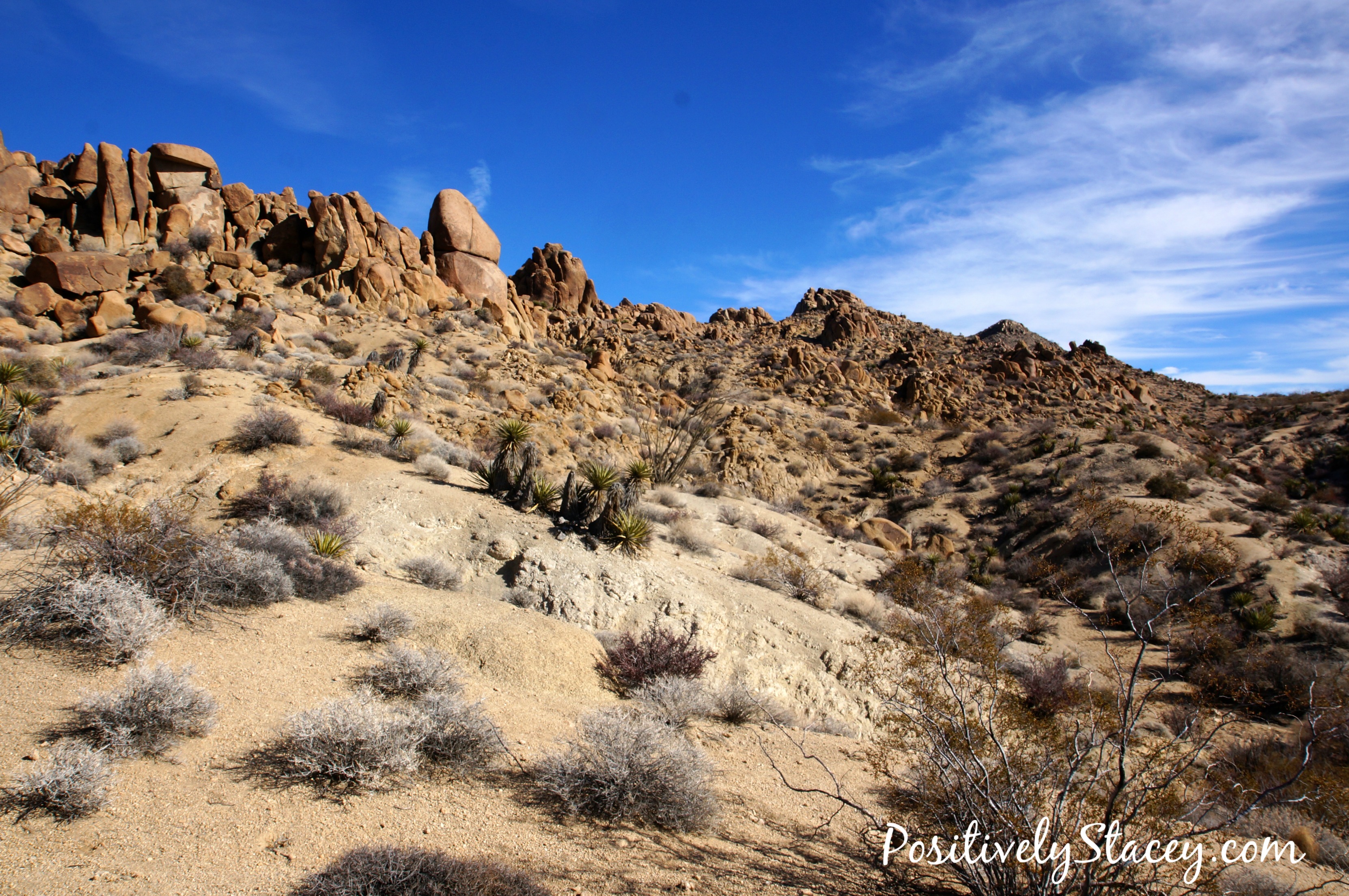 Mastodon Peak Loop is an easy 2.7 miles and with our picnic break and stopping for lots of pictures it was about a three hour venture. The summit elevation is 3,371 feet.
What we loved about this hike:
A wide variety of desert scrub and plant life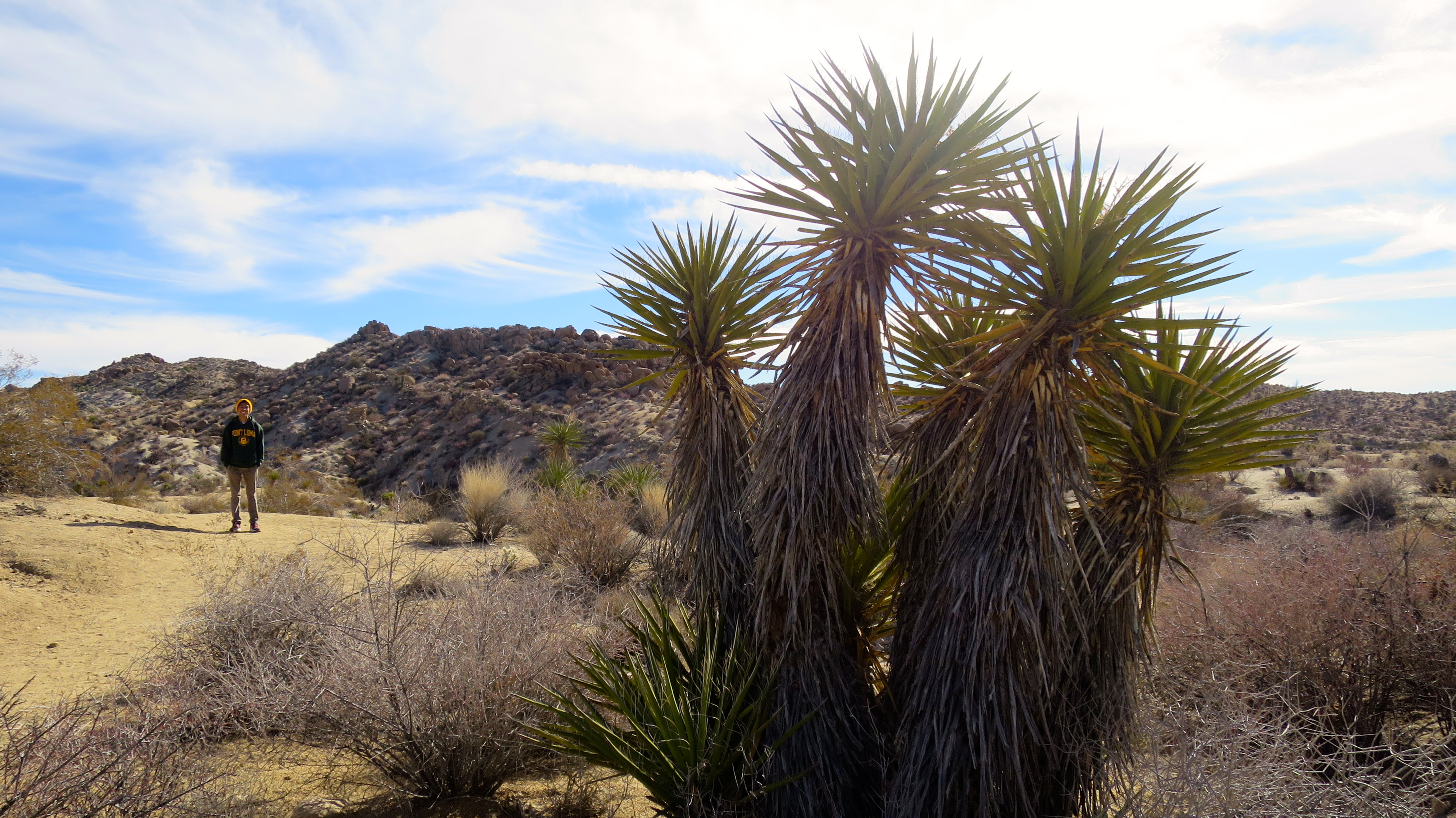 Two beautiful oases popping up out of the desert floor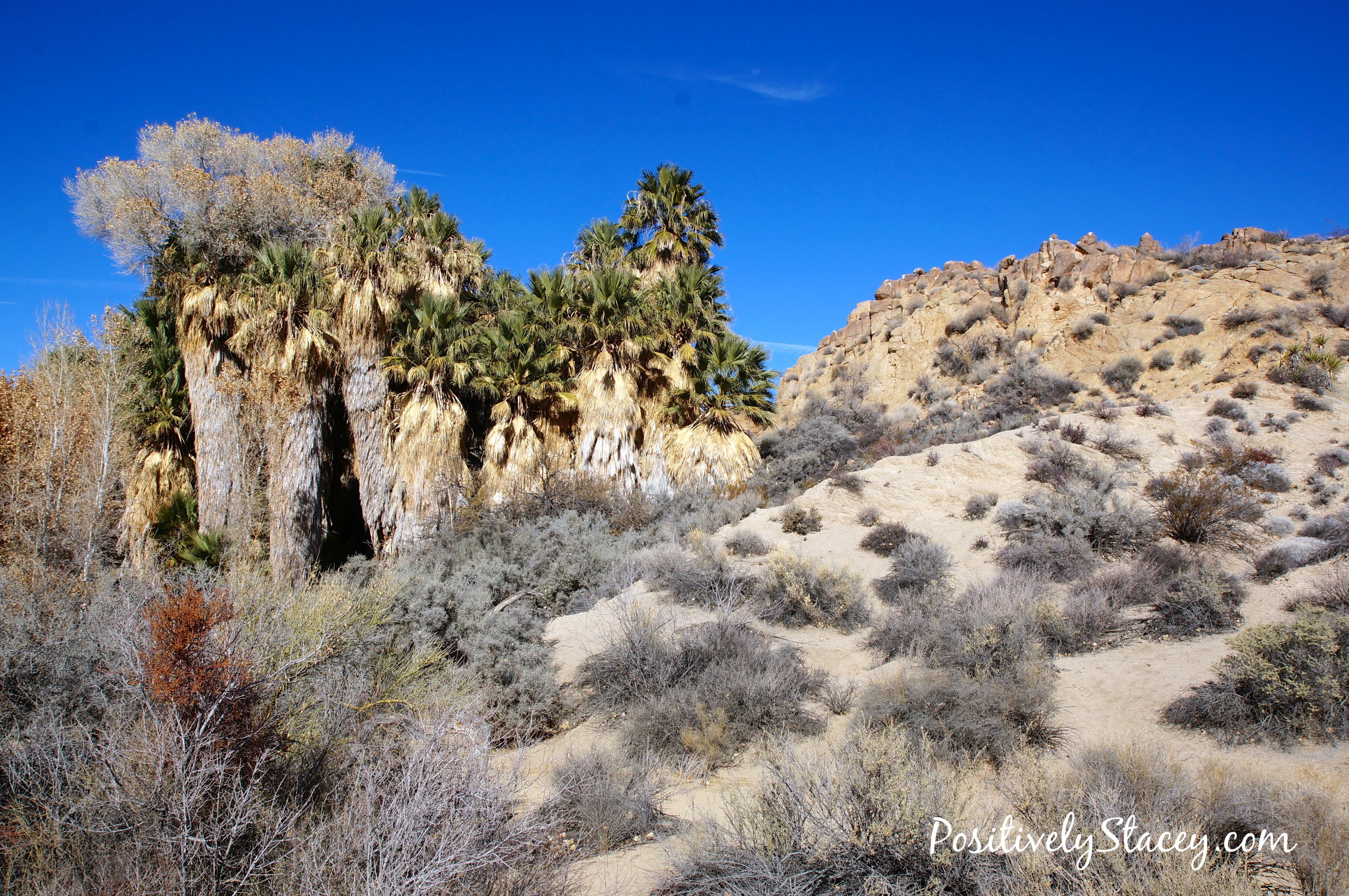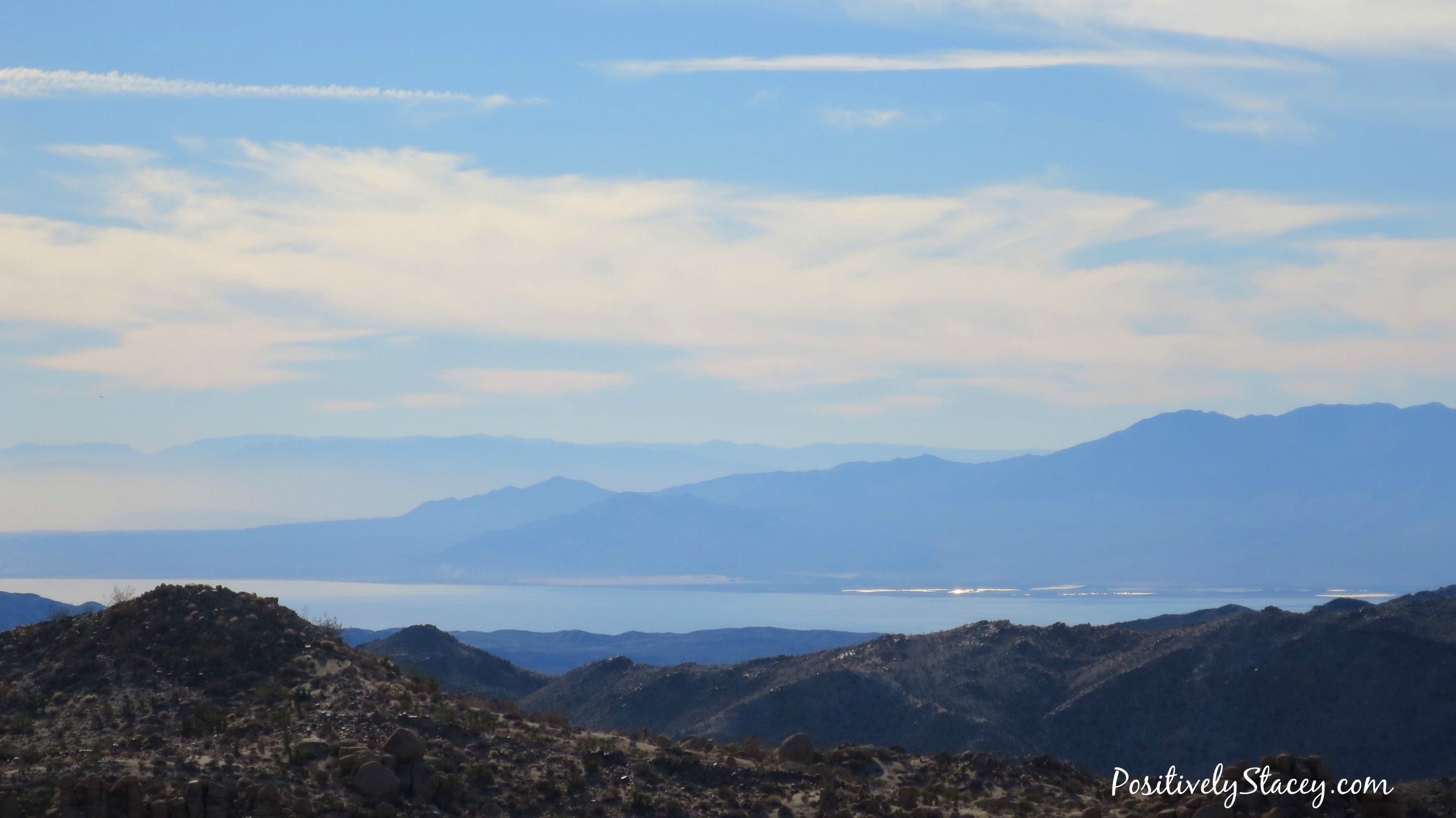 Mastodon Peak to climb – the kids loved this!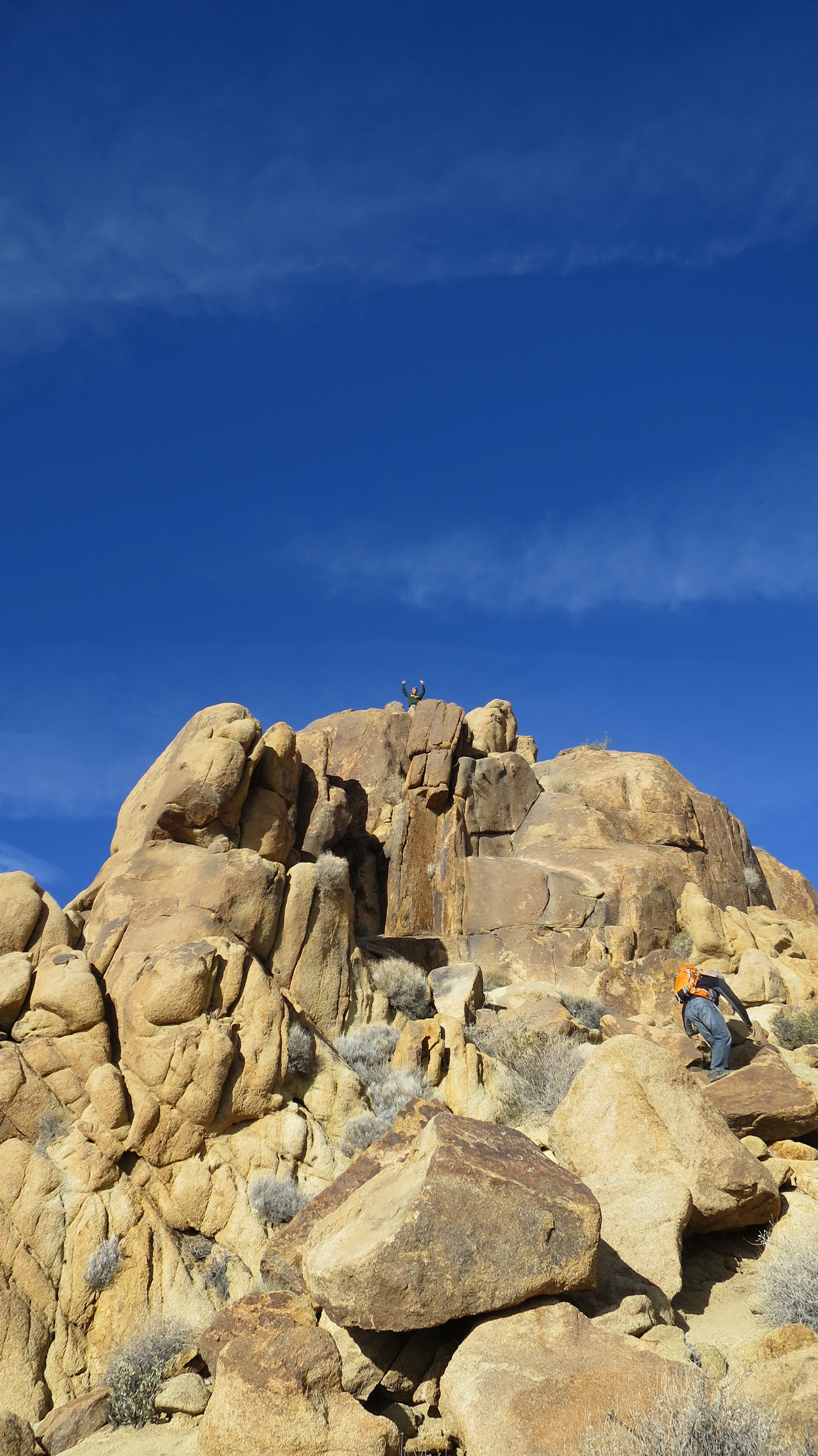 Area to spread out and picnic at the base of the peak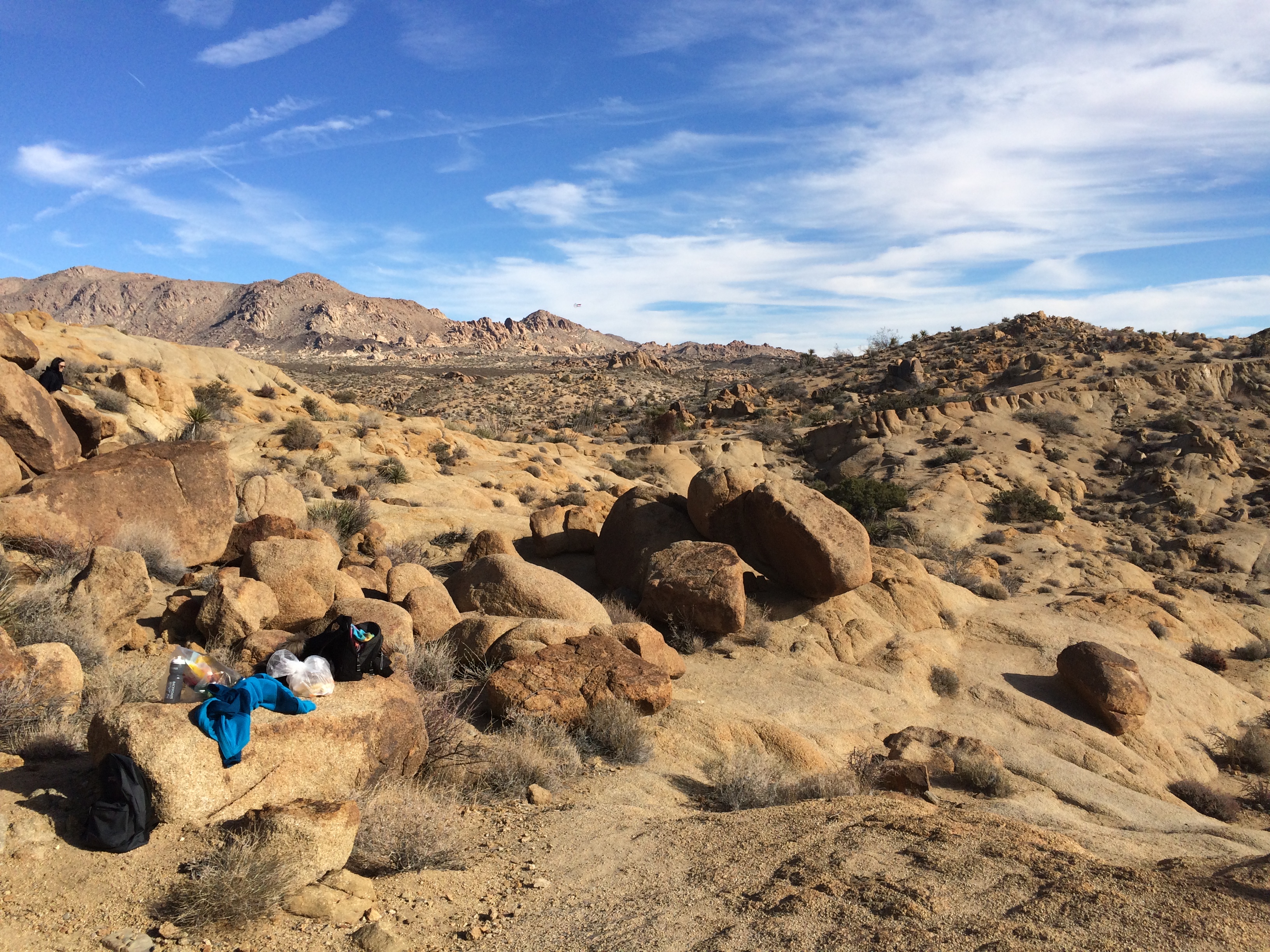 And an old mine to learn about and check out (from the outside as it is closed up)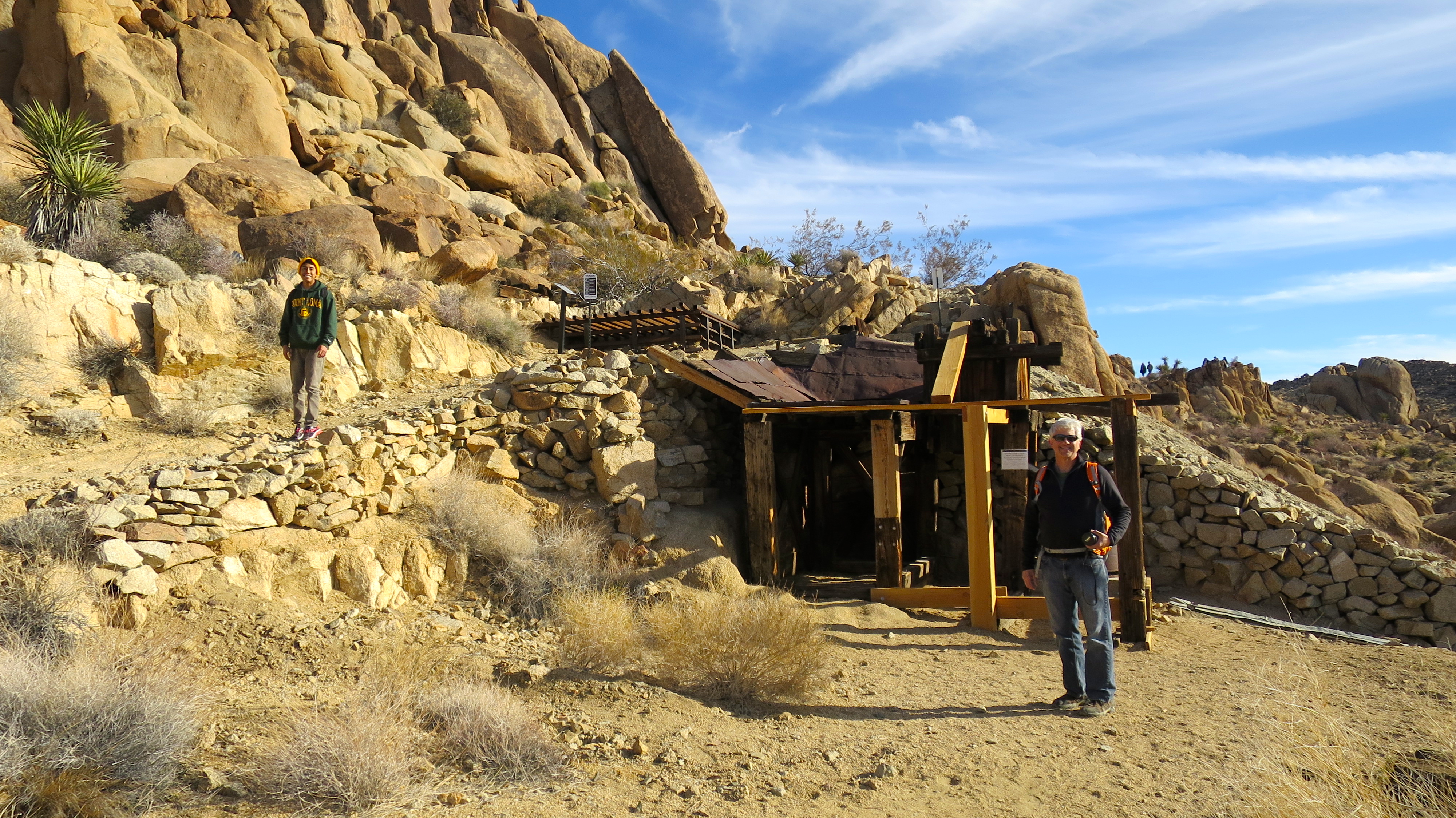 How to get there:
Joshua Tree National Park has three park entrances. Two of them are right off Highway 62. One of those is in Joshua Tree Village and the second is in Twenty-Nine Palms. We entered the park from the Southern entrance off Highway 10 east of Indio at Cottonwood Spring. After our hike we drove out the Twenty-Nine Palms entrance. This gave us a nice cross view of the park and allowed us to see more vegetation. We would have loved to have had the time to lop through the third area, but the sun was setting.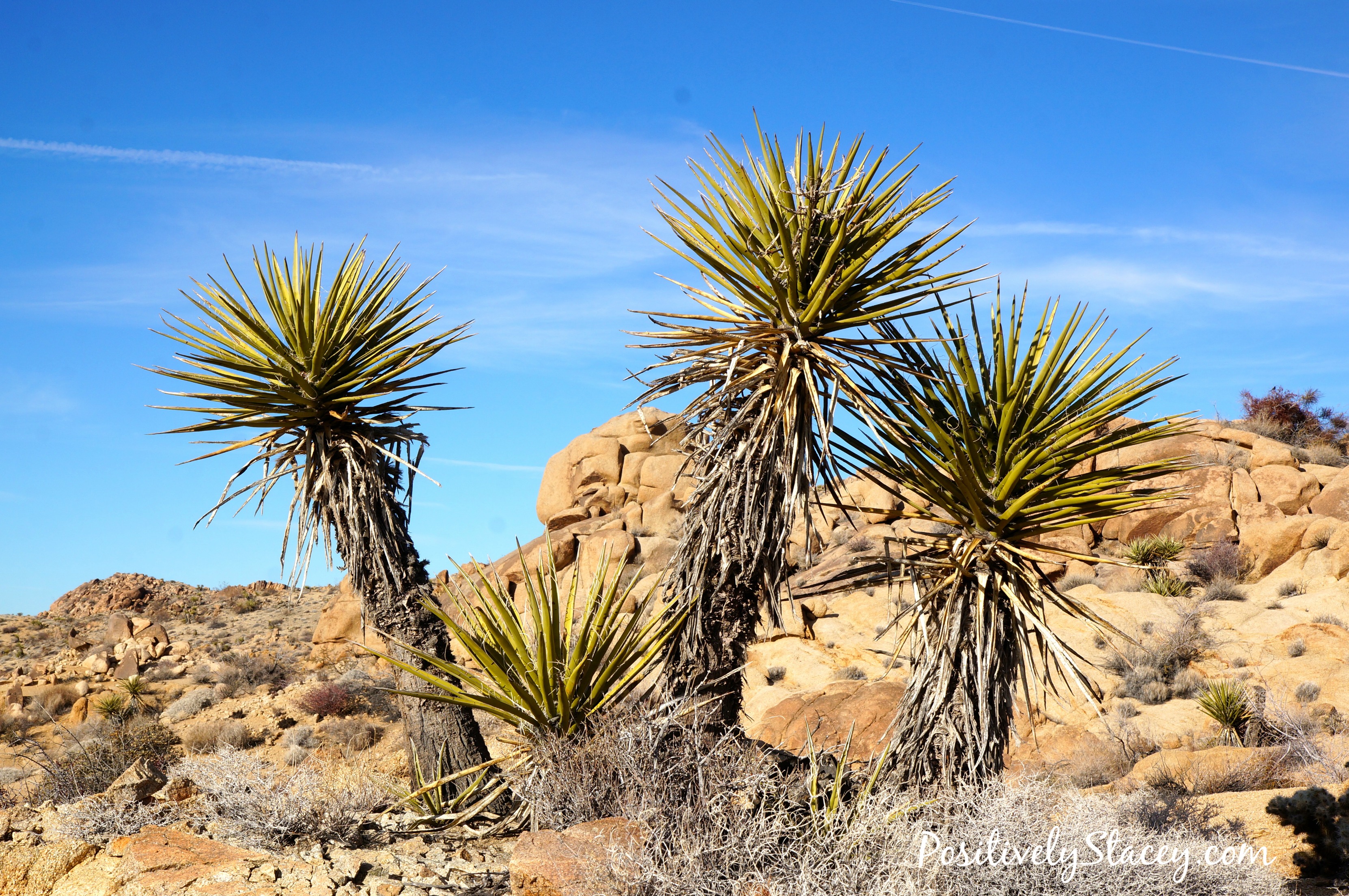 Once we entered the park from the Southern entrance we stopped at the Cottonwood Visitor Center. They were super helpful in marking the trail for us (though it is easy to find). They had souvenirs, books, and information regarding the history of the area. They also had water bottles there for sale. Packing water is a must! And they have bathrooms.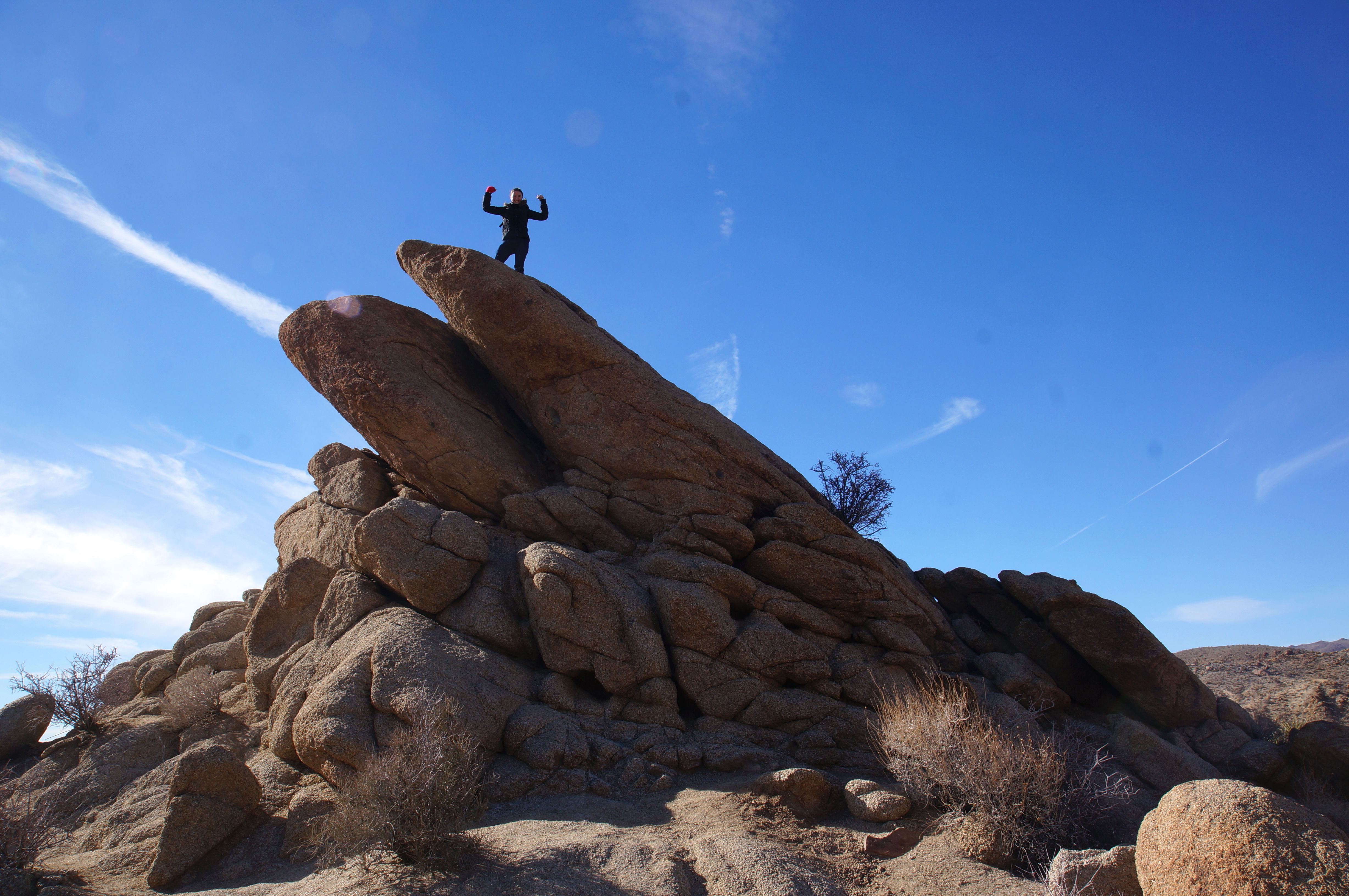 When you exit the Cottonwood Visitor Center you will head down a side road, Cottonwood Springs. The road ends at the trail head. There was plenty of parking on the side of the road.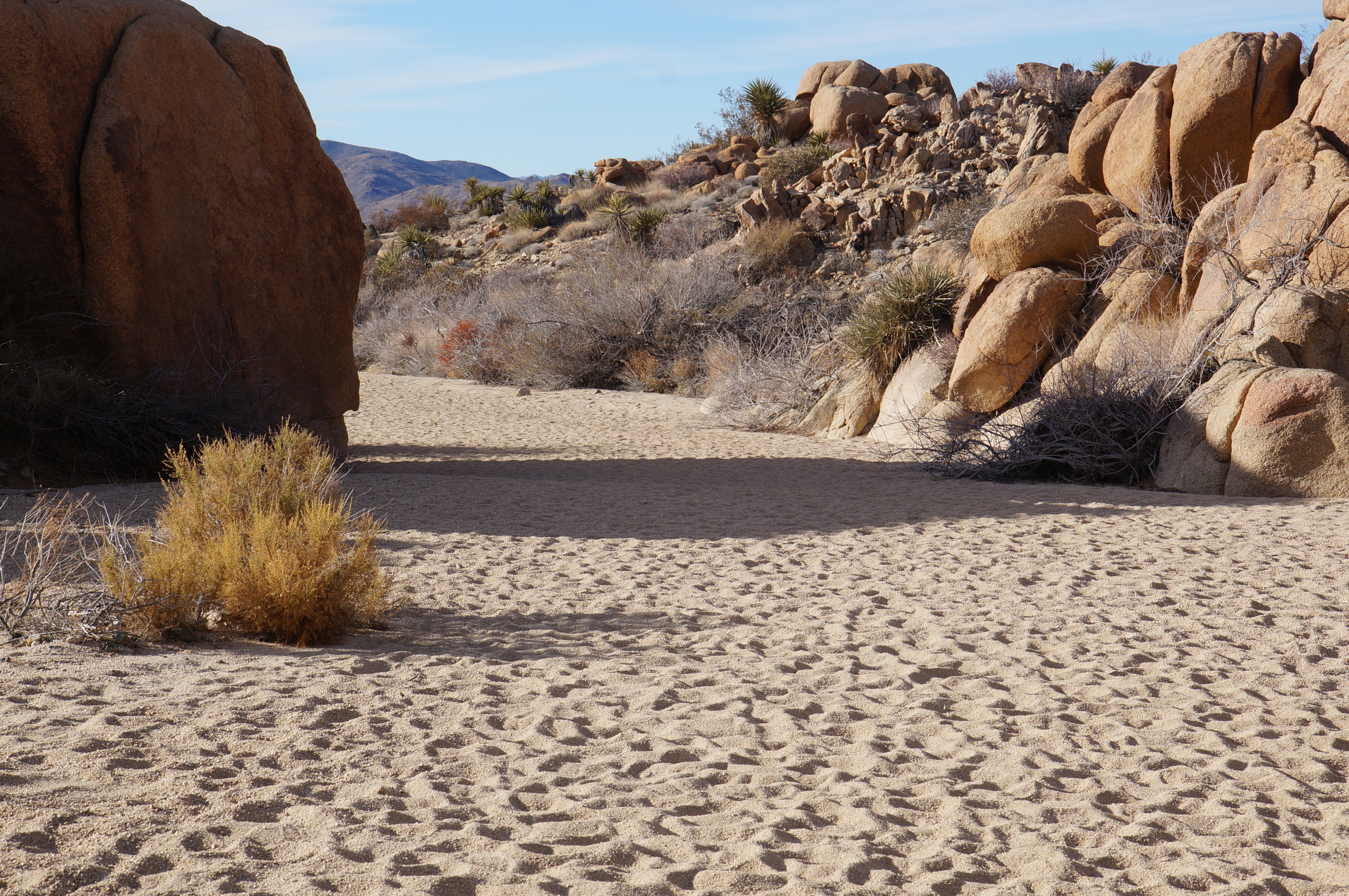 One of the first things you will see on the trail is a beautiful oasis. You will also find many boulders with impressions worn into the rock where Native Americans ground seeds or grains. The trail is both sandy and rocky at different elevations, but easily navigated. As you get higher, be sure to look out into the distance to spot the Salton Sea on a clear day.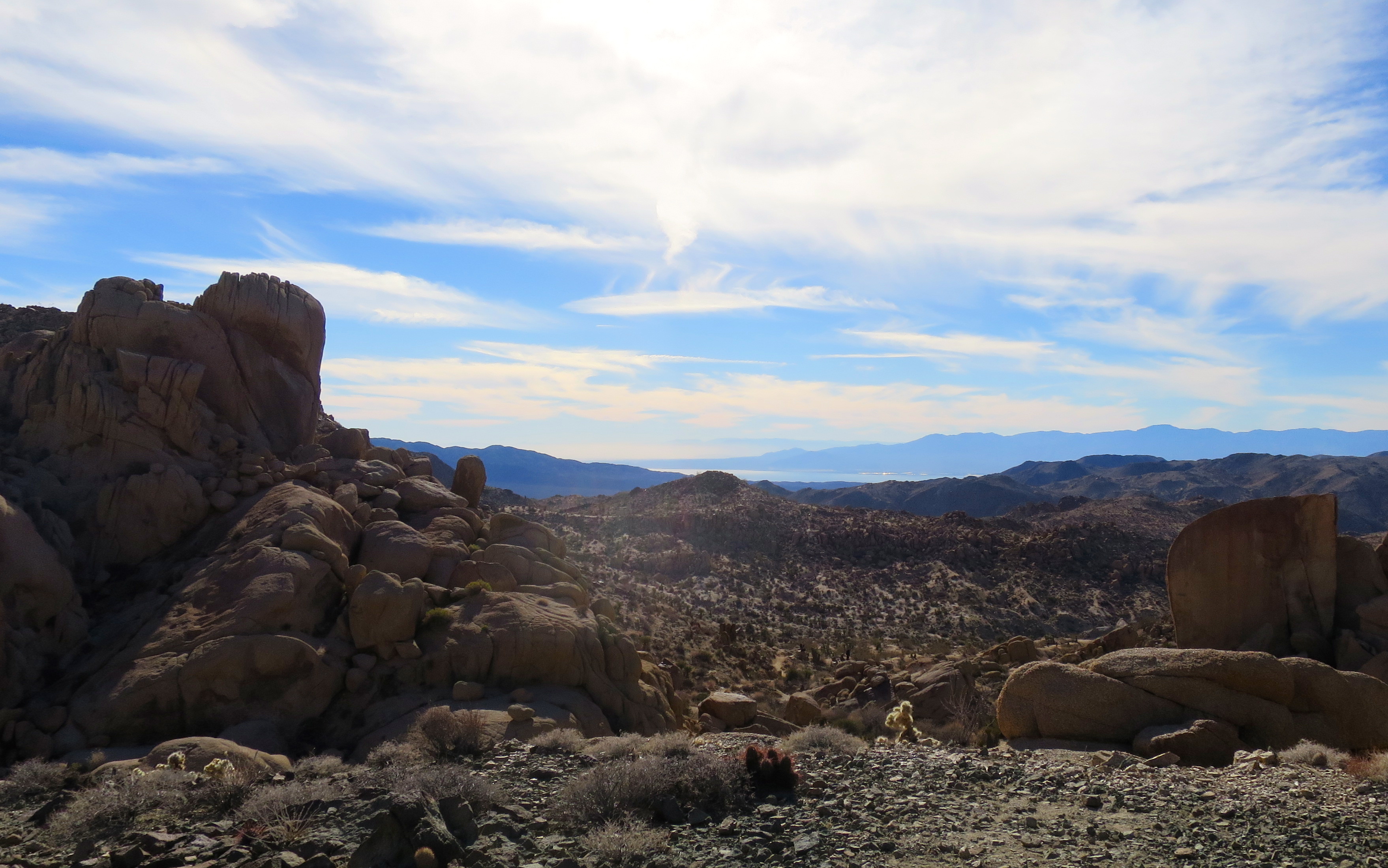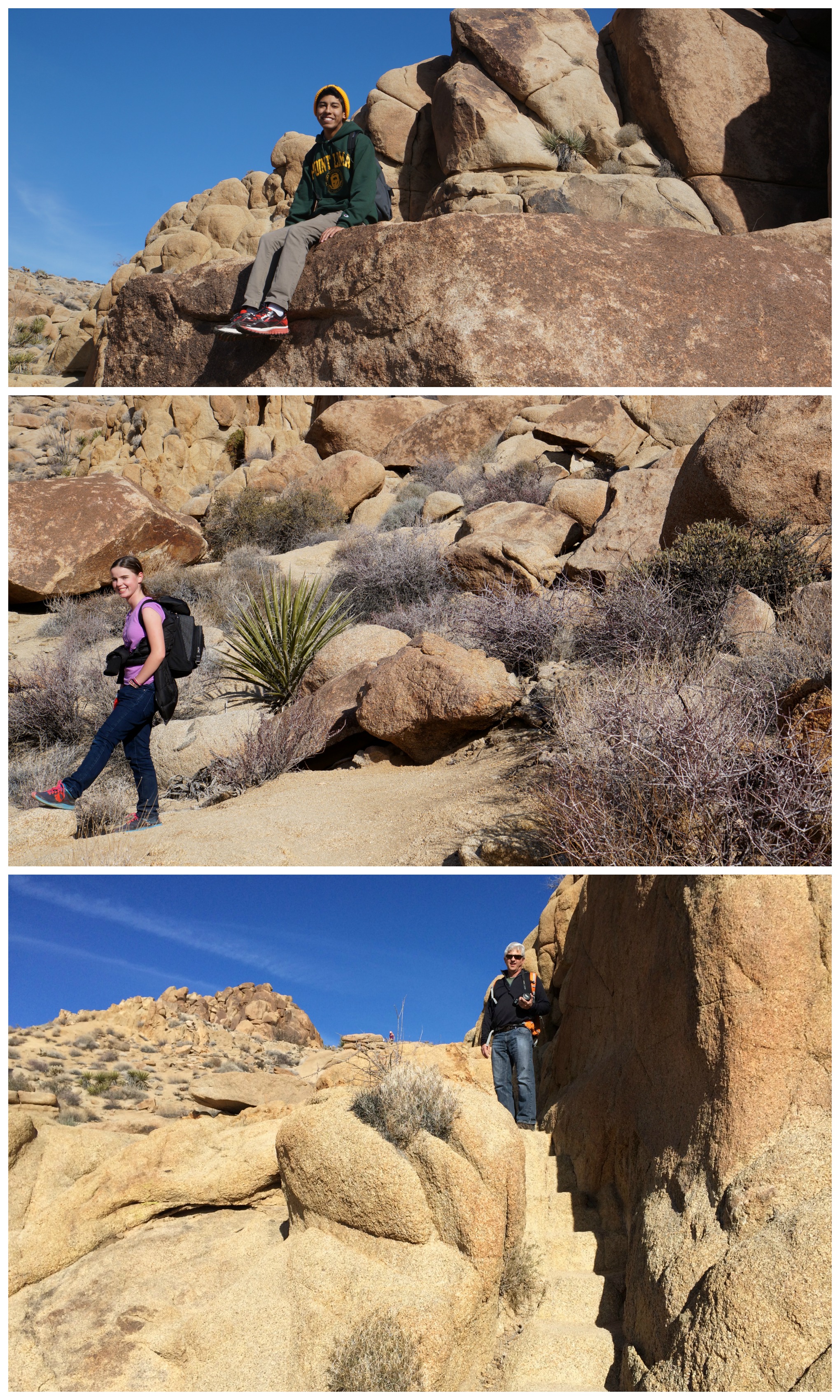 After reaching the peak we stopped for a picnic lunch. After lunch we hiked down the loop and it took us past the closed mine and some huge, I mean super huge, boulder formations. The terrain is very changeable and we were constantly coming across new plants and rock formations.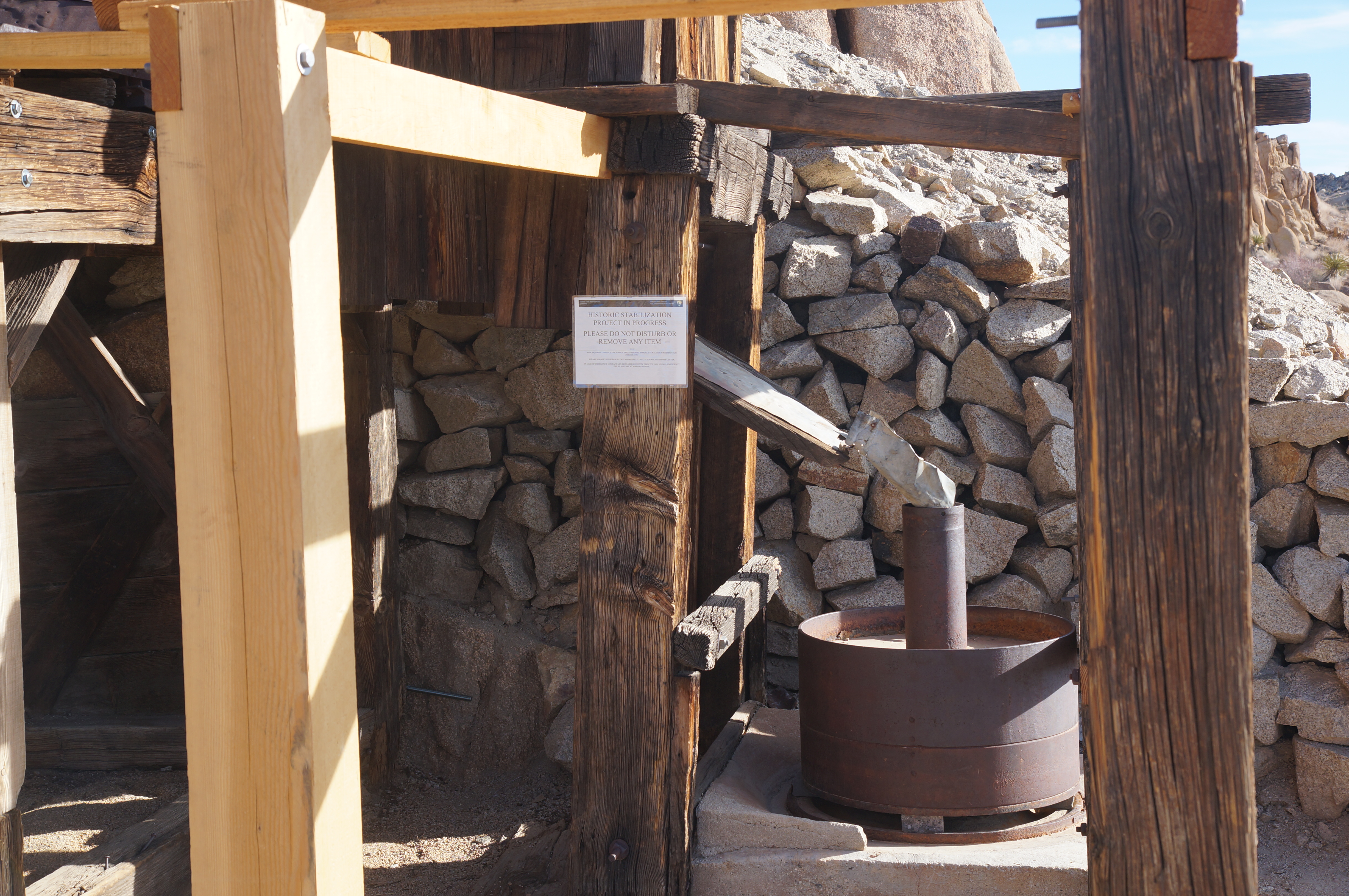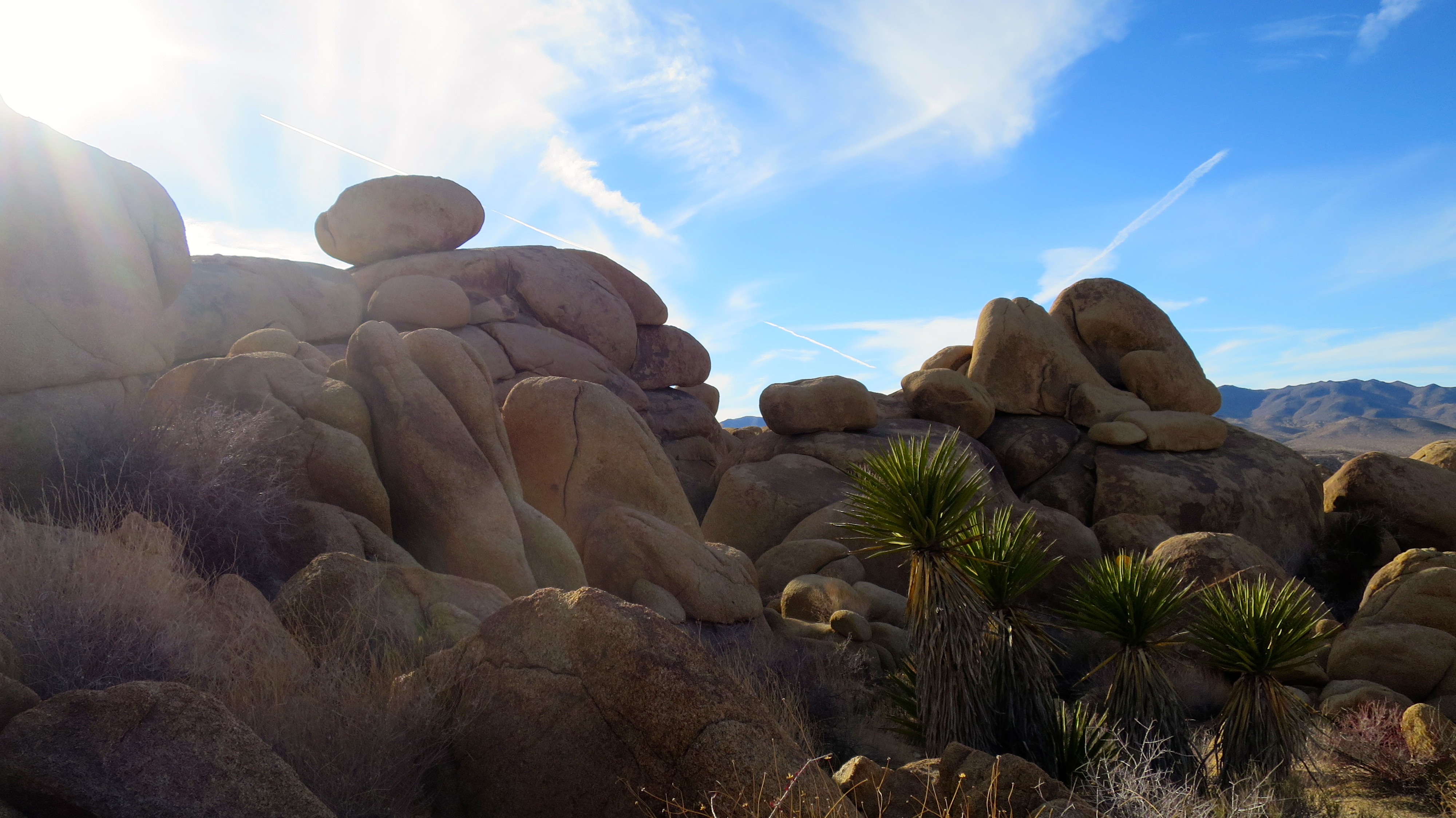 After our hike, we headed out Wilson Canyon Road. This took us past the Cholla Cactus Garden where we parked and enjoyed the nature walk. This is a quarter mile loop on a wooden sidewalk through a densely populated field of Cholla cacti. Again this was new terrain! It is beautiful!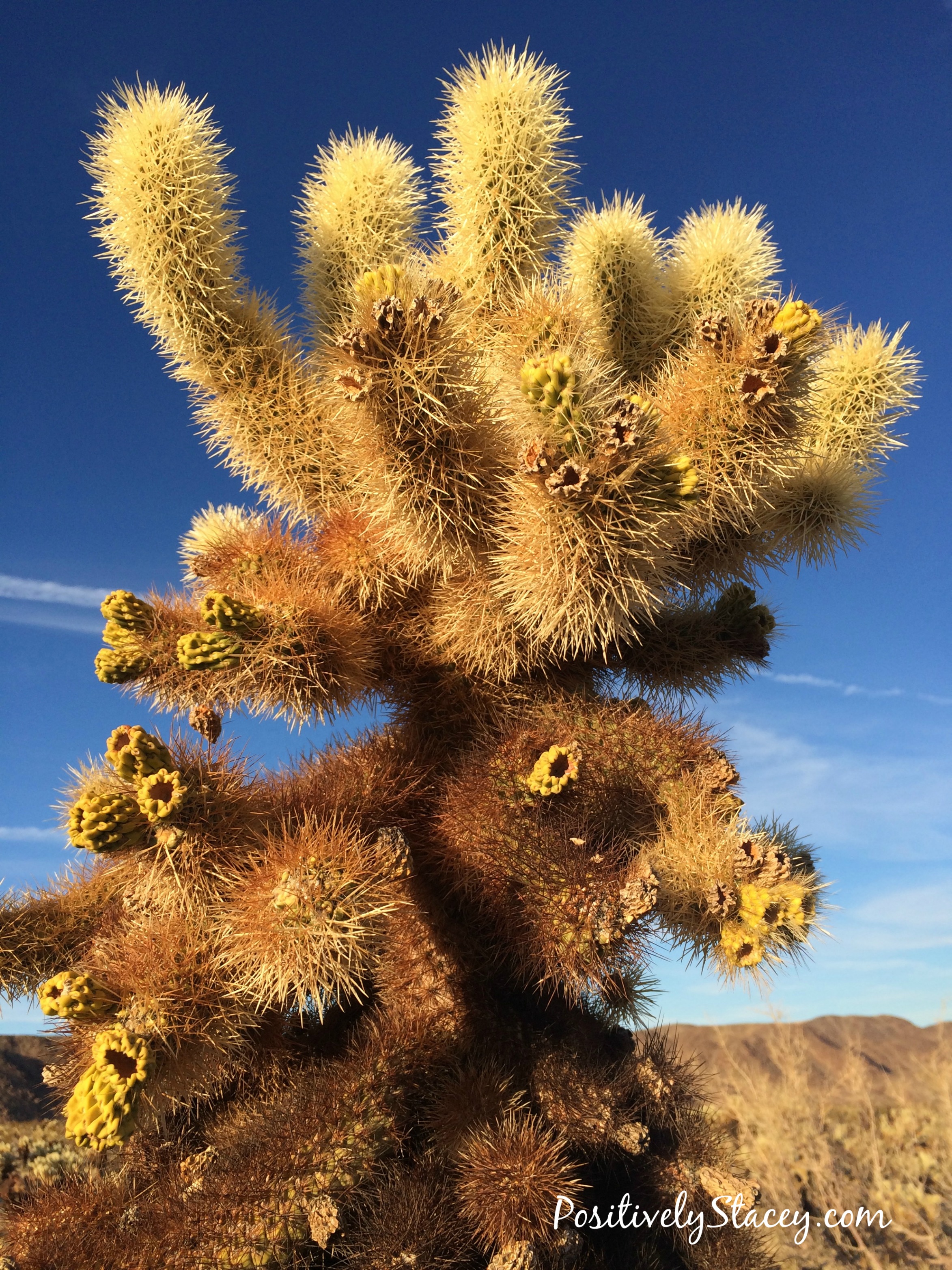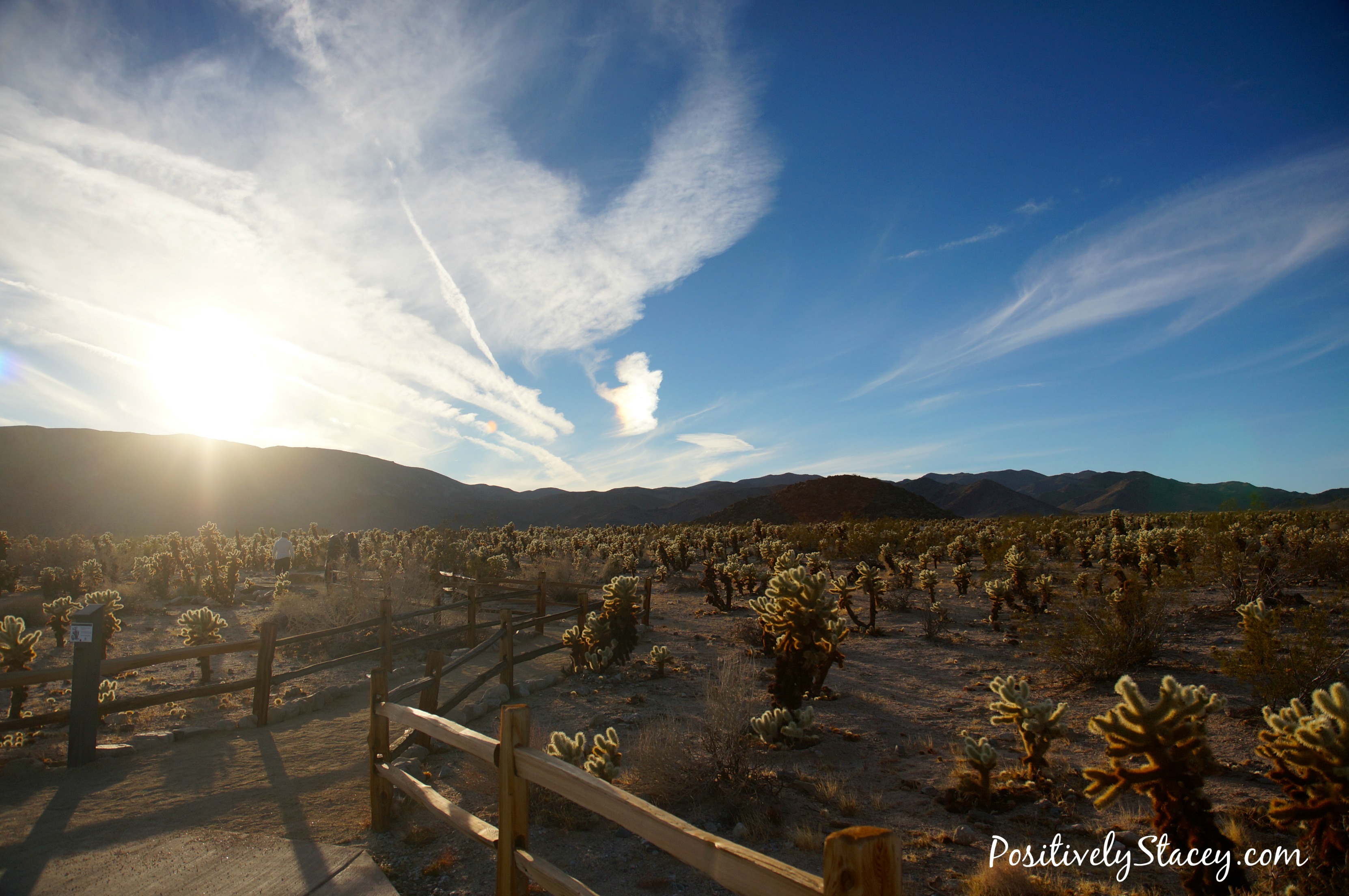 I wish we had started our day earlier, but as I said this was January 1st, and we did sleep in after ringing in the new year.
We will be back to Joshua Tree National Park- we would love to visit Skull Rock.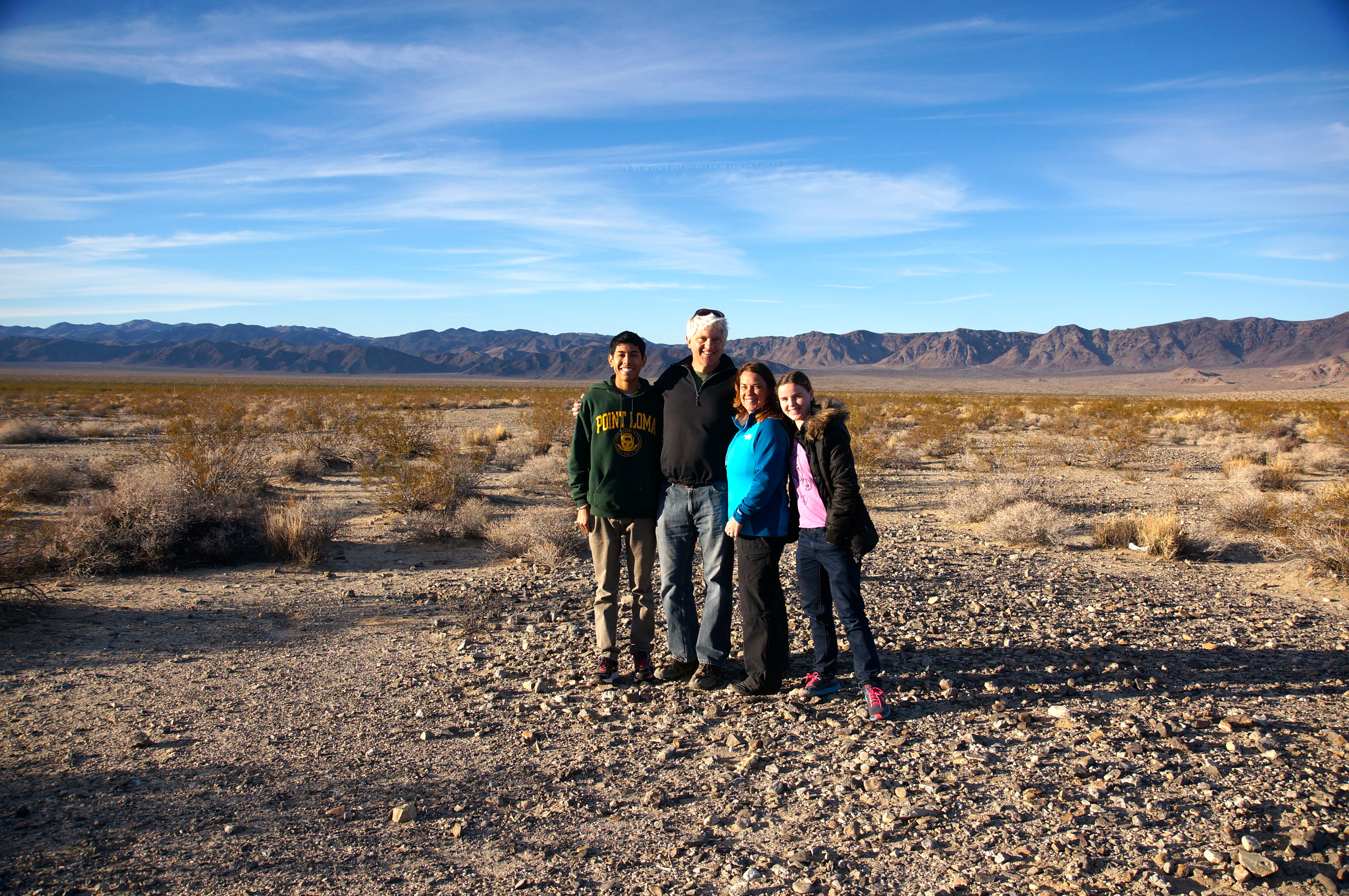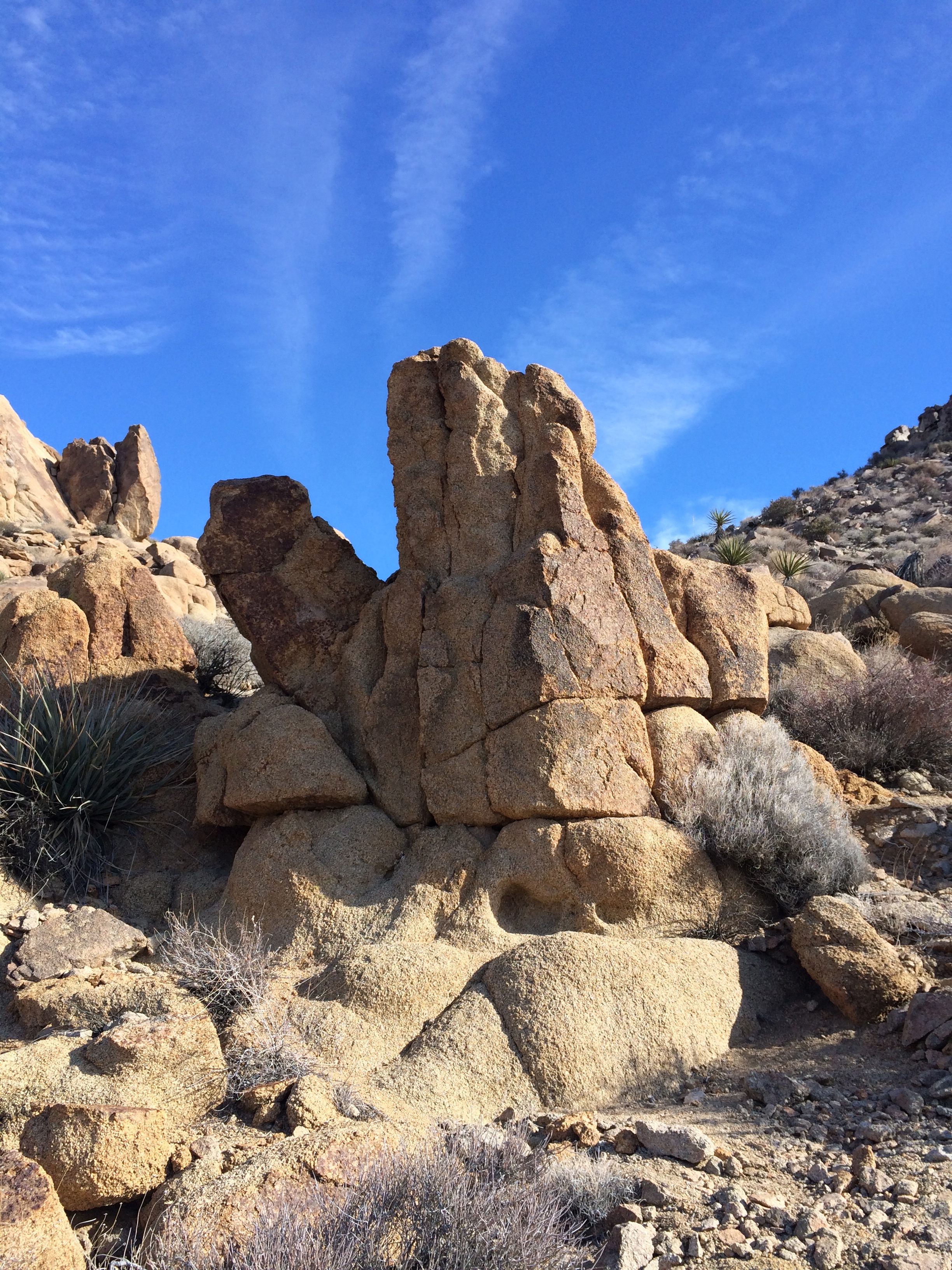 For more information check out Joshua Tree National Park U.S. National Park Service.
Have you ever been to Joshua Tree National Park? What National Park is your favorite?