There is so much to love about the Mile-High City in Colorado! Denver is an urban epicenter surrounded by the beautiful Rockies! So whether you are looking for the high-energy of a city vaca or breathtaking beauty of nature – Denver has you covered! Today I have travel expert Jennifer Weatherhead visiting us from the stunning Red Rocks Amphitheater to share some of her Denver highlights! Check out the interview and let's visit Denver, Colorado!
Since I had one daughter attend college in Colorado (Boulder), and I currently have two have daughters living in Colorado (Denver and Carbondale), I throughly enjoy visiting! And every time I do, I always find something new to check out! Red Rocks Park and Amphitheater is just the beginning!
Some of my favorite places to visit in Denver include a tour of Colorado State Capitol, the Denver Botanic Gardens, a walk along the river, Coors Field for a Colorado Rockies baseball game, and the summer music series in Larimer Square! Those that know me, know that I love shopping vintage and second-hand consignment shops. Larimer Square has a great shop called, Garage Sale Vintage.Their tag line is, "Come for the vintage, Stay for the Margaritas." Yes, they have a bar in the shop!
The Colorado State Capitol building in Denver is a beautiful building to explore. Take the tour and learn a bit about Colorado history.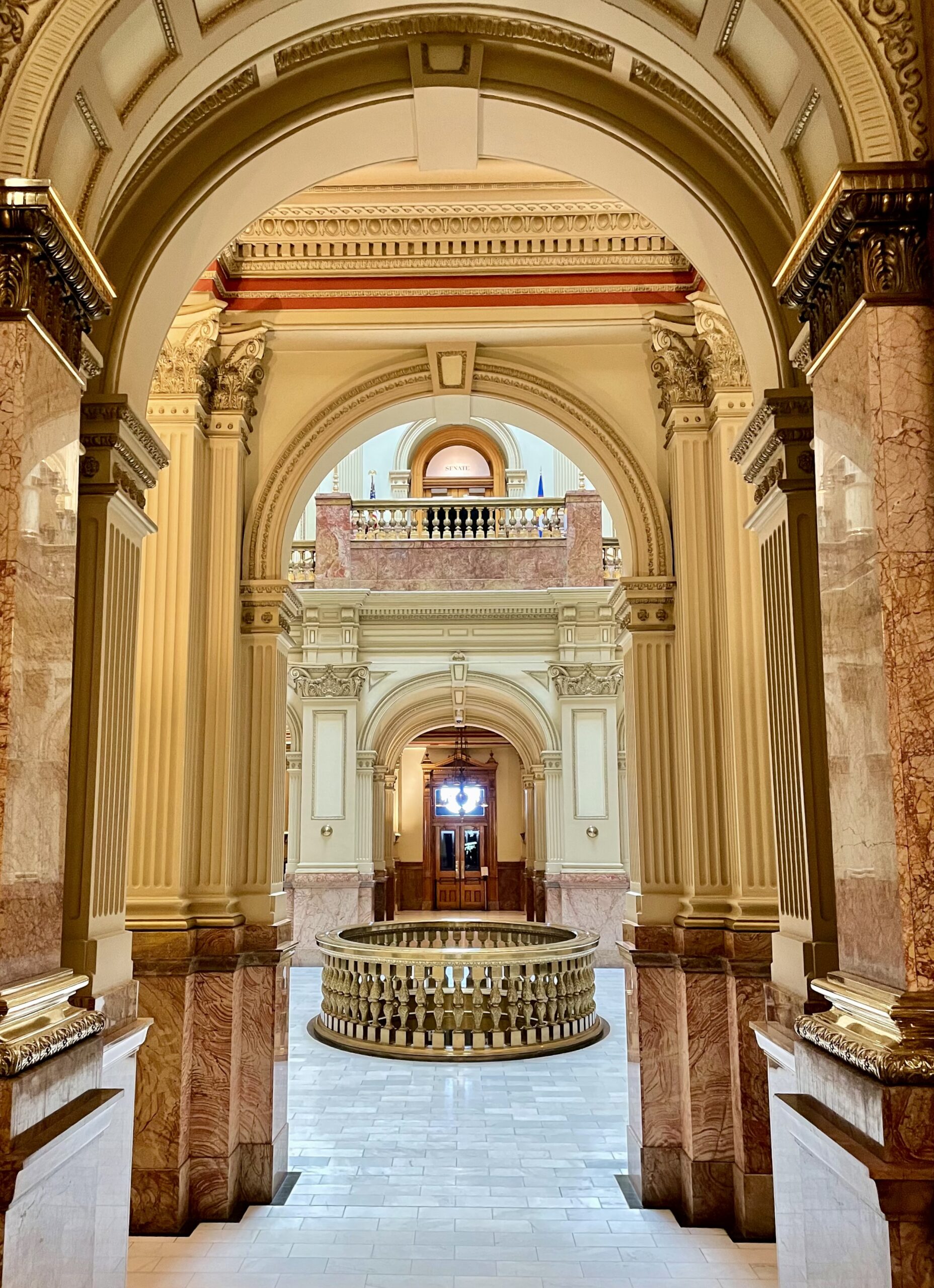 My still to-visit list includes The Denver Art Museum, The Molly Brown House, and The Denver Center for the Performing Arts. There is so much to do in Denver itself! But if you want to venture to a bit – a trip to Rocky Mountain National Park, Boulder, Estes Park, and a tour of Coors Brewery in Golden, Co are always fun!
Truly the city of Denver is a wonderful city to visit! It offers the perfect mix of both urban delights and outdoor adventures. Be sure to check out the interview, Red Rocks Amphitheater, and visit Denver.org.