This year is the year to pull out all the stops on holiday cheer! 2020 is so very different than years past. There are no holiday parties to get dressed up for, no day trip to the coast with friends for the best-ever egg nog, and no Christmas concerts to attend. December is typically jam packed with social activities, but not this year.
This year, travel is extremely limited, businesses are running on limited capacity, and food lines are growing long. This is a tough year for many in our communities. I have compiled a short list of six easy ways to help lift the spirits of others and spread warm wishes this year. Sometimes the smallest acts of kindness can make the biggest difference for a friend, or even a stranger. Consider these six small acts of kindness that can go a long way.
6 Ways to Spread Holiday Cheer This Year
Decorate Your Home. This year with so many activities limited, more people than ever are enjoying driving through neighborhoods to see the beautiful holiday light shows. From smiling Santas, to giant snowmen, nativity sets, and swirling snowflakes – the light shows are beautiful and awe inspiring. Driving through the neighborhoods with a cup of cocoa is a sure hit for a family outing.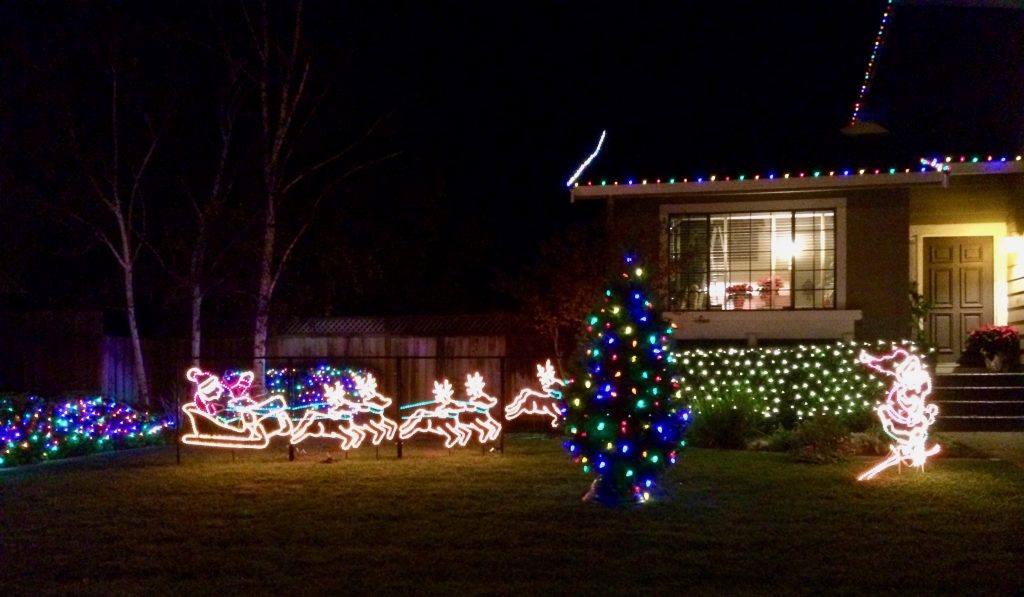 Write a Note of Thanks. Sometimes a simple note of appreciation is all that is needed to make someone feel special. A handwritten note that speaks from the heart is sure to make someone's day.
Bake Treats to Share. Bake a batch of cookies, muffins, or yummy bread for your neighbors or friends. Attach a note and your treats will surely help spread some holiday cheers. I love sharing my White Chocolate Dipped Gingersnap Cookies with others.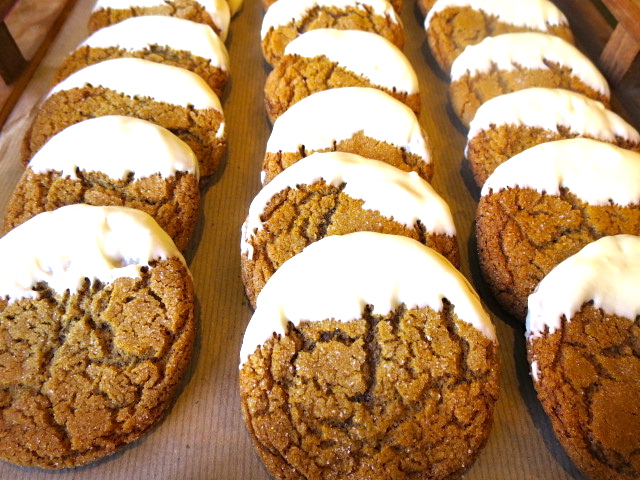 Donate to a favorite local charity. There are so many people in need this year. Call a local charity to find out what they need. This time of year they often need warm coats, blankets, and socks. If you know how to knit – knit some hats to share. If you sew – masks are always needed.
Bring Flowers to a Retirement Center. Flowers always make people smile – so sharing them with others is one way to spread more cheer. Dropping a pointsetta of at a retirement center is one way to help spread some holiday cheer.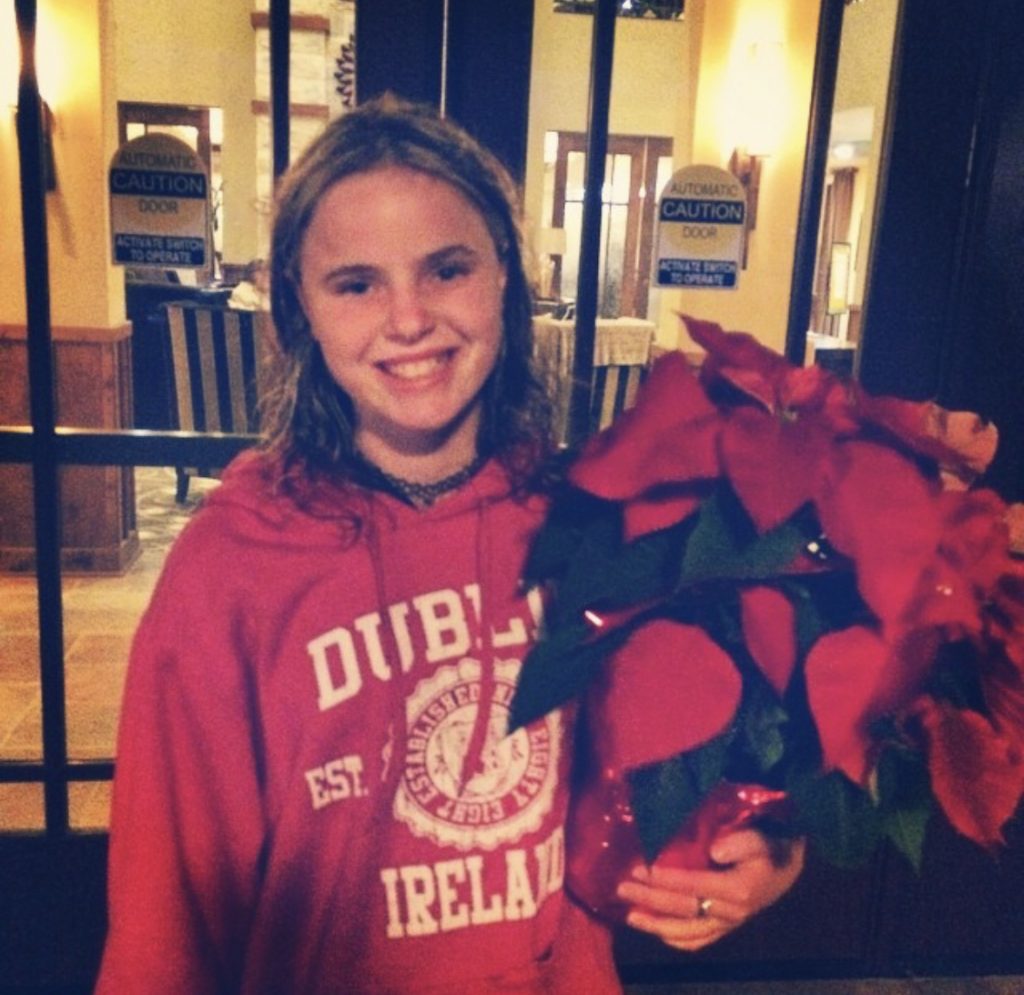 Buy someone a cup of coffee. Purchase couple of gift cards from a local coffee shop and hand these out as a simple thank you. I like giving coffee gift cards to the Salvation Army bell ringers that stand in front of stores. It's a simple gift to tell them thank you for standing out in the cold collecting funds.
For even more ideas check out my 25 Days of giving calendar. There are activities on that calendar that will not work this year – a year of social distancing and mask wearing – but maybe the list will spark some other creative ways to help lift the spirits of others.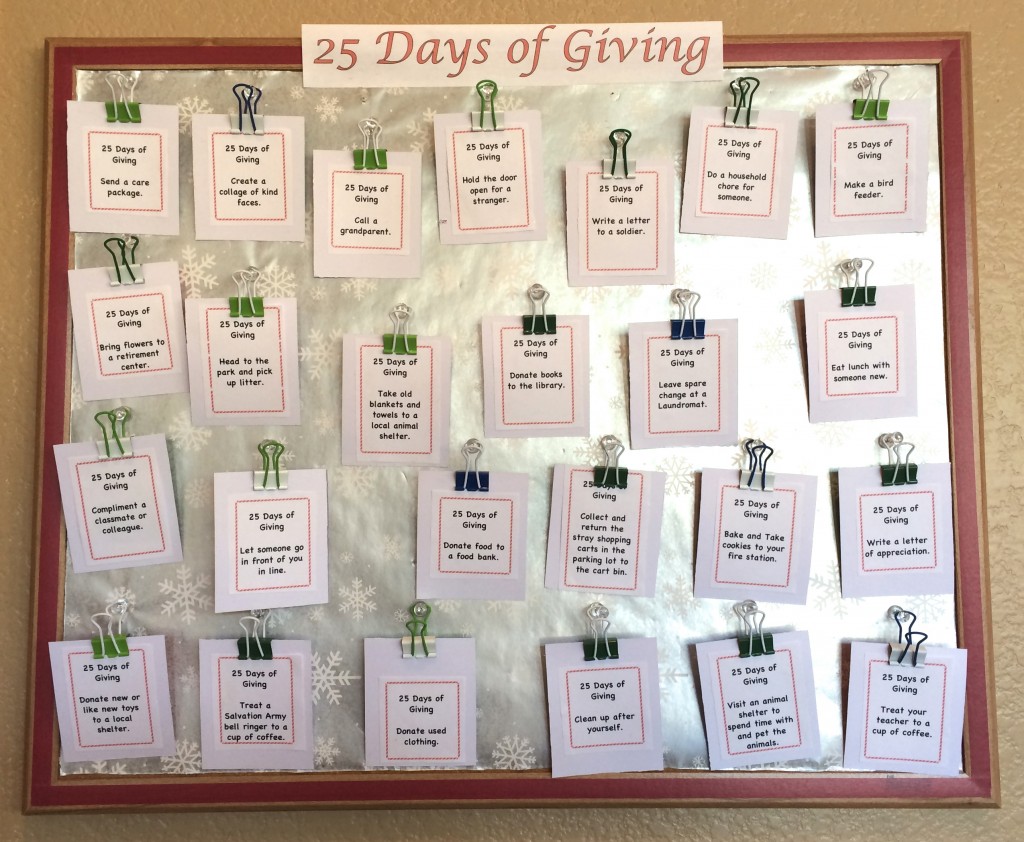 This is a year we could all use a little lift of joy. Helping spread cheer will lift the spirits of those around you as well as yourself. Because giving to others really does make us all feel better.