Valentine's Day is coming up quick, and there's no better time to think about how you can add a little love to your life! Consider writing your honey a sweet love note to show them how much they mean to you. Look to some of the great love letters written throughout history for a little extra inspiration. From Frida Kahlo's love notes to Diego Rivera, to Zelda Fitzgerald's romantic letters to F. Scott, use iconic love notes from the past to inspire you to share how you feel.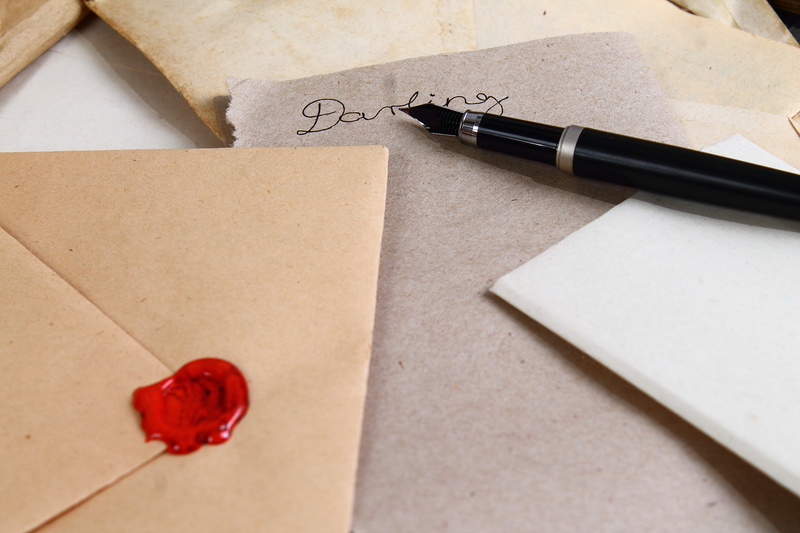 If you're still feeling stuck, consider tried and true love letter writing tips, like listing traits about your partner that you find attractive or reminding them of their many accomplishments. Don't be afraid to get a little creative! Your sweetie will be thrilled you took the time to put pen to paper to show them how much you care.
How to Write your Valentine a Love Letter
I loved reading through these many iconic love letters that invaluable.com shared with me. Ohhh… so much romance! Check them out.
It is time for me to get my pen to paper. I will be starting with a beautiful piece of linen paper and finding my nicest pen to write my hubby a love letter. I will be telling him all that he means to me and all that he brings to my life. I will then sprinkle in a few memories and top it of with hopes for the future. All of that together will most definitely bring a smile to his face and warm his heart.
For a little more love letter inspiration, check out this guide that Invaluable created on how to write a love letter. The tips included are based on iconic love letters of the past and are sure to inspire you to write the perfect love letter to your special someone telling them what they mean to you!