Once I became a mom, I realized how much of my time was no longer mine.  Caring for children is an exhausting and all-time consuming job.  I loved being a mom from the moment I held my son in my arms, but once I had kids, I knew that I needed to do something to find more hours in my day.
Throughout the years the demands on my time have fluctuated. At first I was a stay at home mom with three young children under the age of five, then I was then a working mom with three small children in tow. As my children grew there were the numerous activities to attend to – music lessons, scouting events, sports' practices, and competitive travel teams. Amidst balancing all the middle school and high school activities, sports teams, touring colleges, and managing a career, I became a single parent of three teenagers. And now, well now, I am a step mom to three more children.  Our life revolves around constant change.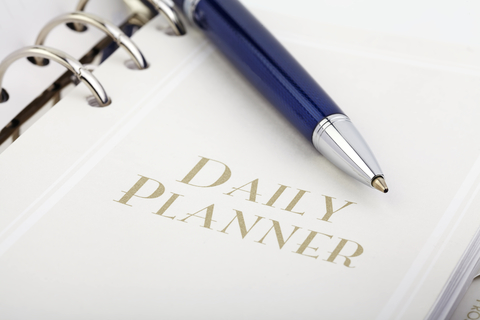 Throughout all of this scheduling, nurturing, providing, driving, worrying about others, I have always tried to also take care of myself.  My mom reminded me often when my children were little not to lose myself.  Those were very wise words.
So while balancing all that life demands of me, I have also always tried to make time for myself.  Sometimes that meant an art class, a walk with a friend, training for an athletic event, or going back to school to get my masters in education.  It is not always easy for me to schedule time for myself.  Often the best-laid plans go awry.  But I know that if I do not make time for myself and only give 100% of myself to others, I will grow resentful and probably go a bit crazy. We all live a reality that consists of 24 hours in a day.  How can you really get more hours in a day?
More Hours in My Day – The Benefit of Routines
I have found that for me routines work. Routines help me keep my days productive, sane, and enjoyable.
When I was 18 years old I sold Mary Kay cosmetics.  Mary Kay taught me the importance of balance – In her words you put God first, family second, and career third . She also taught me to make a list of six items every day and make those six items my goals to accomplish.  I was only 18, but her words have always stuck with me.
Then about a dozen years ago serving as Elementary School Department Lead, I brought in a speaker to share her expertise at one of our meetings.  After the meeting she and I sat and talked about life.  We talked about trying to manage it all.  I must have been a bit overwhelmed at the moment because she shared with me her secret of Fly Lady.  If you have not heard of Fly Lady, be sure to check her out at FlyLady.net.  She is the queen of home routines.  Suddenly I had routines, my kids had posted routines, and life did get a bit easier.
Over the years my routines have changed, and I have adapted what works best for my family and me.  My routines are broken into daily, weekly, and even monthly routines.
This Planning Journal has been a life saver and really helps me keep it all together. 
For me my daily routines consists or morning and evening:
Each morning:
5:15 a.m. – alarm goes off
Let out and feed dogs
Have coffee and blog while watching Squawk Box
Make lunches
6:15 – Shower, get ready, pick up bathroom and make bed
7:15 – head out the door to work
Evenings:
5:15 – Pick up kids from activities
Make dinner (kids set table and do kitchen cleanup)
Evening Activities (vary depending on the day)
Blog
Ready clothing for tomorrow, wash face, brush teeth, swish and swipe the sink and get to bed – hopefully by 10:45.
My Planned Evening Activities according to day:
Monday – exercise and water plants
Tuesday – pay bills and walk dogs
Wednesday – exercise, laundry, plan menu for following week
Thursday – grocery shop, errands, house pick-up
Friday – family time or date night
Weekends are a catch-all plus:
Saturday – exercise, family time – monthly project
Sunday – exercise, church, laundry, plan for the following week
Now this is my ideal.  Life happens – kids get sick, I get sick, workloads get heavier, and kids come and go on varying schedules. I also have a housekeeper that comes into my home once a week, so I do not have to schedule they heavier cleaning.  I have also taught my children how to manage their own laundry.  Our youngest still needs help with it, but we do it together.  The children and my husband are the main dog walkers in the house.  In our home, everyone helps.
As much as I can follow my routines, life seems more manageable, and I can get more from my hours each day. This planner helps me keep it all together – both with work and home; and the colorful pens just make me happy! 🙂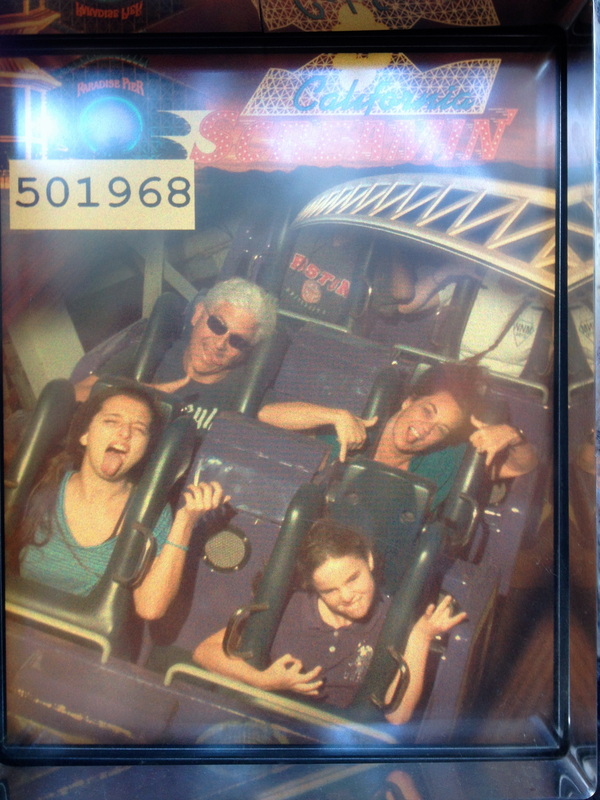 Enjoying this roller coaster of life! How do routines help you?
In full disclosure to all of my let's-get-organized friends – this post contains affiliate links. Which means should you choose to click on a link and purchase any of these items from Amazon, I will receive a very small percentage of the sale.