You gotta' love MasterChef Finalist Anna Rossi! She is fun, lively, and passionate about good food. Anna not only sees food as a vehicle for health and nourishment, but also as a form of self expression and motivation to build community, entertain, imagine and (most importantly) dress up! Clearly she knows the importance of a great meal. Today we have some easy summer recipes with Chef Anna Rossi.
Those of you that know me, know that I am a teacher. I am also a newly certified Integrated Health Coach. So I really am all about enjoying my summer vacation – recharging, planning for a new school year, and relishing time with family and friends. I also love entertaining, and I am so happy to be able to have small gatherings once again at our home. Central to all of this is always healthy and nutritious foods!
Summer means easy and light foods to help us feel our best while we enjoy the beautiful weather. I love the recipes that Anna shares in our interview.
Easy Summer Recipes with Chef Anna Rossi
Blueberry mock-jito – Muddle some fresh blueberries with sparkling water to create a refreshing mocktail. A bit of agave syrup will add some sweetness if desired, and the garnish of mint will make it extra-special.
Chicken salad with blueberry vinaigrette – This satisfying salad tastes like summer with crunch and a touch of sweetness.
Banh Mi bowls – This sandwich-turned-bowl is full of big umami flavor and is packed with summer greens and veggies.
So many good for you nutrients (blueberries are a mainstay in my life due to their anti-inflammatory benefits) combined with delicious flavors and easy prep makes each of these recipes a winner!
The video is short – my lighting was a mess! Sometimes my morning interviews before I head out the door to work just don't go as smooth as I would like! Ah, well! I did love chatting with chef Anna Rossi and her morning energy was contagious! It was a great way to start my day 🙂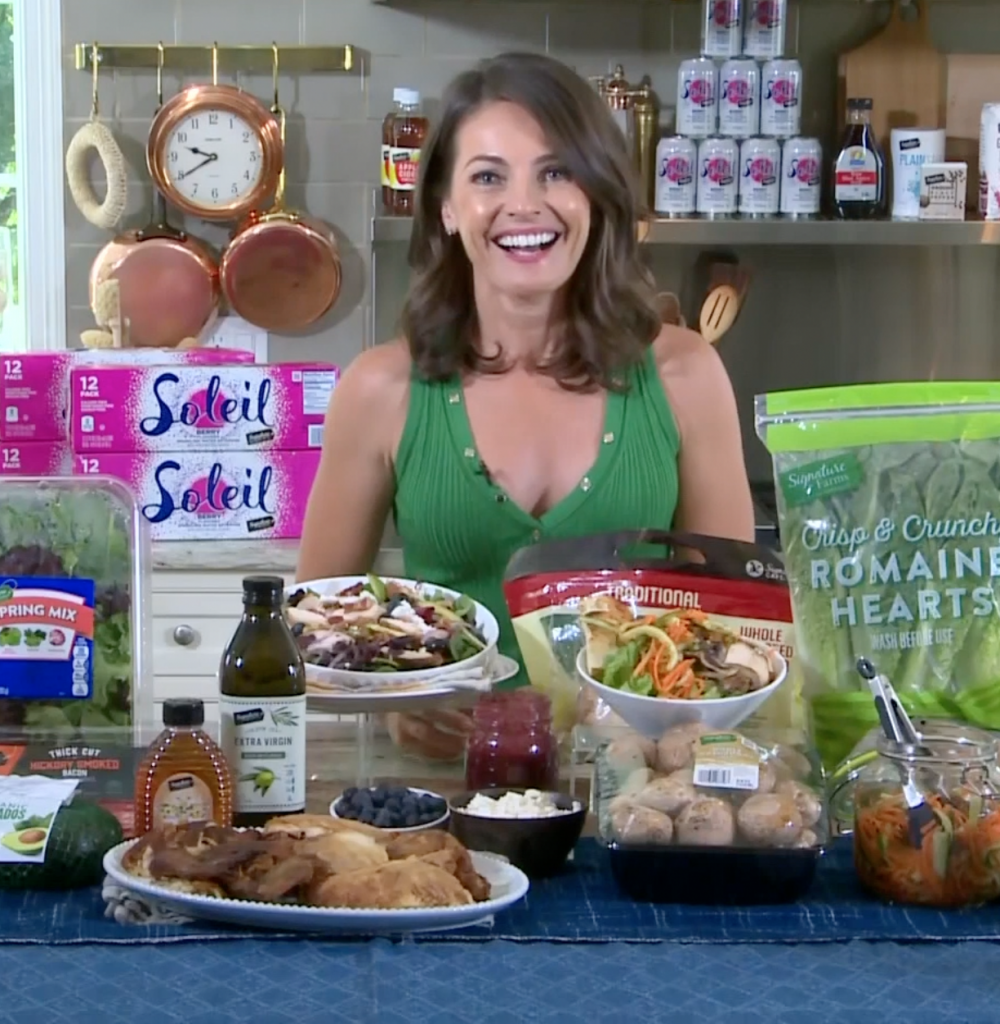 Good food connects us with family and friends – it nourishes our body and feeds our soul!
To find these scrumptious recipes and more check out Safeway.com