Most of us in California are very excited to be getting so much rain. Not everyone I suppose, as it has wrecked havoc and caused considerable damage in some towns. But after so many years of drought, it is wonderful to hear the rain pitter-pattering on the roof tops.
Rain however, makes it more challenging to get out and exercise. Actually, a lot of things make it challenging for me to get out and exercise! But over time, I have learned a trick or two that helps me make exercise a reality. The most important "trick" for me? Is to simply have my gym bag packed and in the car ready for me after work.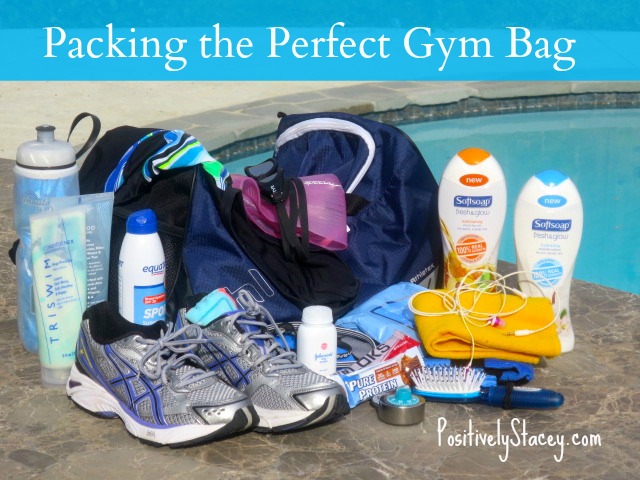 In fact, I place my gym bag on the front passenger seat so that when I climb into my car after work, I cannot ignore it. The bag, filled with all my gym necessities, sits there and stares at me as I am driving back into town after a day teaching. It is a constant reminder telling me, taunting me, to hit the gym before I go home.
I have come to realize that once I get home – it is super hard for me to get back into the car and drive to the gym. Sometimes, especially in wet weather, it is really hard for me to lace up my running shoes and get myself out the door. So my solution, and it works, is to make sure that I have a packed gym bag in the car ready for the go!
You can find a list of everything that I keep in my gym bag be reading, Packing the Perfect Gym Bag.  Now, packing the perfect gym bag is step one, and step two is placing in your car so that it is there ready for you. It really is that easy.
And because I always love new gym gear, here is a round up of a few items that I am coveting at the moment!
Some really great items and some really great prices!
What so you do to help you make sure you are fitting exercise into your life?