I recently lost a very good friend – the loss was sudden and unexpected. Loss and grief is never an easy journey, but dealing with this during a pandemic is harder. The ability to grieve with others in person, to hug, hold, and cry is not so readily available. While my friend Penny died of a heart attack, there are currently more than 200,000 deaths (in the United States) due to Covid since the beginning of this pandemic. Clearly I am not the only one dealing with loss and grief. My heart is heavy.
To be honest I'm still very much struggling with the idea that Penny has left our world. She was such a huge presence wherever she was. Her smile, friendliness, and positive energy filled every room she was ever in. I first met Penny at a meeting to organize school carpools. I showed up late, nursing a baby with as she says half my boob hanging out and completely disheveled. She decided I was a "shit show" and we would be great friends.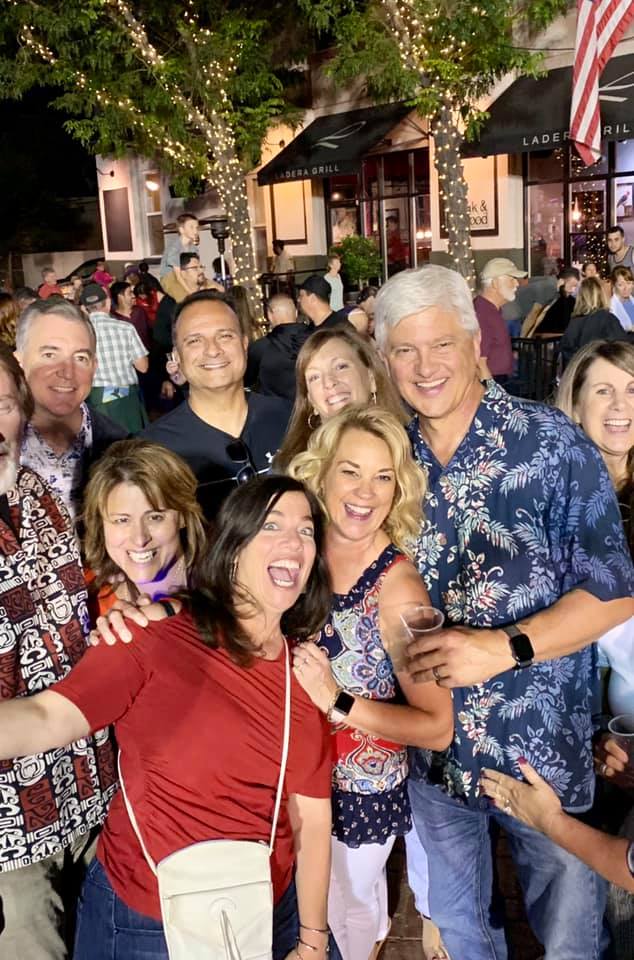 She was right! As young moms trying to figure out motherhood, she was the friend that I could drop by at anytime for a cup of coffee and a friendly chat. Her door was always open. The kids would play and we would talk. We also had a shared grief in that we both lost siblings when we were young. She understood my loss of my sister, Sara, just as I understood her loss of her brother, Jeffrey. We knew we were bonded together.
Through the years we have shared many adventures from beach days with the kids, ski trips, splashing in the pool in Palm Desert, Danish au pairs, women retreats, and our forever quest for a healthier lifestyle. Penny was my swim buddy. The best part of swimming with Penny was our locker room chats as we both got ready for work after our morning swims. Penny was my only friend willing to jump into Uvas Reservoir for a swim around the point together ignoring the "no swimming" signs. She was training for a mile swim across Lake Willoughby in Vermont. I was just happy to swim open water with a friend.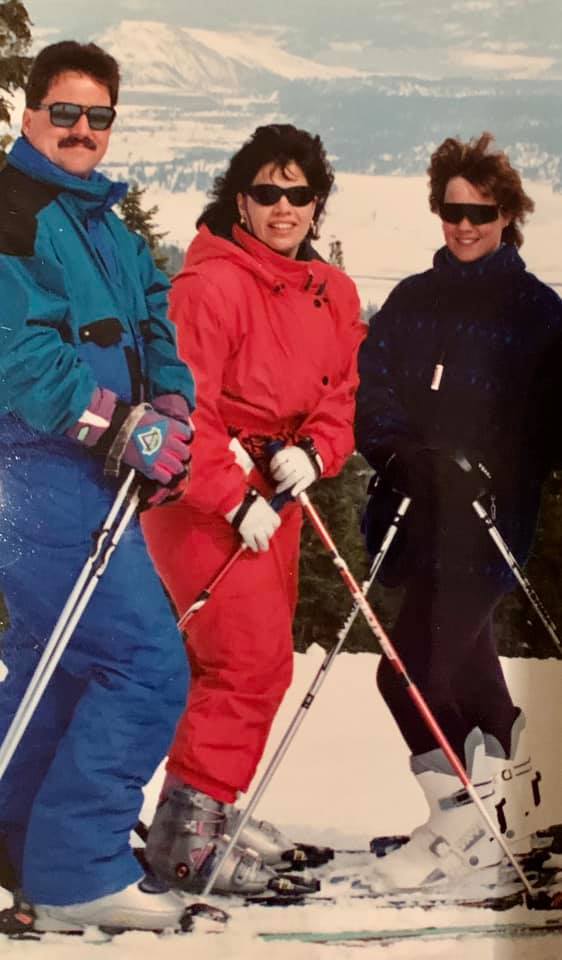 There are so many memories that I will hold forever in my heart. Here is one…Years ago, a group of 10 friends signed up as two relay teams (5 runners each) for the Big Sur Marathon. Penny and I signed up to run the first leg (5 miles) together. We boarded the bus in Monterey together at 3:00 am to be transported to the start line. Big Sur is beautiful even in the early morning darkness. As the sun began to rise, doves were released into the sky, the starting gun echoed through the canyon, and we were off!
Five miles goes by quickly when you are with a friend. At the end of leg one, we passed our "batons" onto our teammates and looked for the bus we were to take back to the finish line. But the sun was shining, the ocean was beautiful, and Penny had a great idea – Let's just keep on going! So onward we raced, or more appropriately, strolled and chatted for another five miles. Again we looked at the bus at the end if the second leg and decided what the heck, and kept on going.
Well, eventually when you are walking the course of a timed marathon, where race officials have to reopen Highway 1, you get left in the dust. At some point we realized we were the only two out on the road. Not too much later the sweep van came along and told us both we needed to jump in as we were not going to finish the 26.2 mile marathon in time.
We made ourselves comfortable amongst the injured runners in the van. Again we came up with an idea. Let's get off at the last leg and run across the finish line! The bus driver shook his head, no, saying he was a medical van and could only stop for medical reasons, and his other passengers needed to get to the medical tent. Our dream was squashed. Until the driver got a call to stop for a injured runner. He stopped, opened the van door, looked back at us and told us it was our lucky day. We darted off the van before he could change his mind.
We journeyed on! We were thrilled with the thought of crossing that finish line! We were tired and sore. We were covering many more miles than the five that we had planned for, but our excitement and ability to talk forever, kept us moving forward. When we saw the finish line we decided to run and cross together, arms in the air. We did it! In one 26.2 mile marathon, we experienced both the start line and then crossed the finish line as relay runners. That was a memory that we both cherished and got a kick out of!
Another cherished memory was being at the hospital the day Penny's youngest was born. Penny always credited me as the reason Sam came into this world. She said I convinced her that three children was no more work than two, and that I was absolutely wrong on that point. She always said this with a laugh and her huge smile. Penny was a wonderful mom. She loved her boys!
I last spoke with Penny a few days before she passed away. We were just checking in with each other regarding the fires and evacuations. We spoke often. Six weeks ago my dad was moved to Memory Care. Penny was a huge support to me as she traveled this journey with her mom. From all of the logistic details you don't think about to the deep understanding of what losing a parent to Alzheimer's is all about, Penny was there.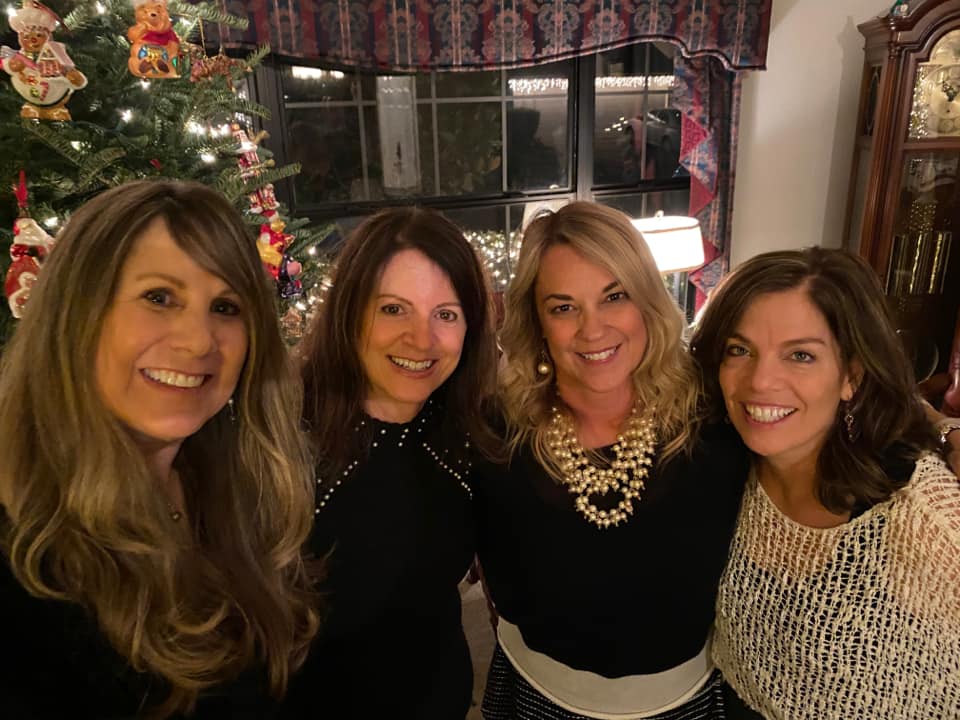 My heart is very heavy. We had plans together for the future. We continually bounced around ideas like starting a podcast together or running inspirational retreats. So where does one go when suddenly they are hit with a massive loss? Loss and grief is not new to me, but the constraints of pandemic has affected my grieving process.
Dealing with Sadness and Loss During the Pandemic
Get out into nature. Hiking and being surrounded by nature is very healing. Our massive wildfires shut this opportunity down for about 10 days because our air quality was so bad, but after Penny's service (watched online) I laced up my hiking boots, headed out the door, and surrounded myself in nature.
Journal. Writing down shared memories, thoughts, and emotions is a healthy way to process the feelings of grief. It is also a great way to remember all of the good times – the laughter and love shared together.
Light a candle. My friend Penny was Jewish and her family burned the customary Shiva candle. I was able to burn a candle in her memory as well in my own home. That burning candle, sitting in my dining room, brought me much peace.
Give yourself grace. Grief is a very personal process and everyone goes through this process in their very own way. There is no right way to grieve. Give yourself the grace you need; be kind to yourself and nourish your heart and soul.
Reach out to others. You do not need to grieve alone. Reach out to friends, family, and for professional help if you need it. Grief counseling helped me when I lost my sister. At one of my lowest points, I picked up the phone and made that phone call. The person on the other end of that phone line knew what to say, what not to say, and listened to me simply sob and break down. They then offered guidance that helped me on my journey.
Mediate. Dealing with loss and grief is never easy. The feelings of loss and sadness can hit like a giant wave when you least expect it. I find it best to let those feelings wash over you when they do and not try to fight the emotions – rather ride the wave and then sit with the grief. Give space to grief and let it be.
Take care of your health. Get exercise, breath fresh air, eat healthy, and try to get a good night's sleep. Stay away from alcohol and drugs. Grief is hard, and it affects us on a very physical level as well as emotional. With a renewed focus on your health – you will be helping yourself move forward.
Grieving is a very individualized process; however, the pandemic has placed an additional layer of isolation into all of our lives. It is important to reach out to others and give yourself the grace you need to cope with loss. Find the ways that help you move forward with love and hope. Whether it time in nature, meditation, prayer, journaling, or talking with others – there is a way forward.